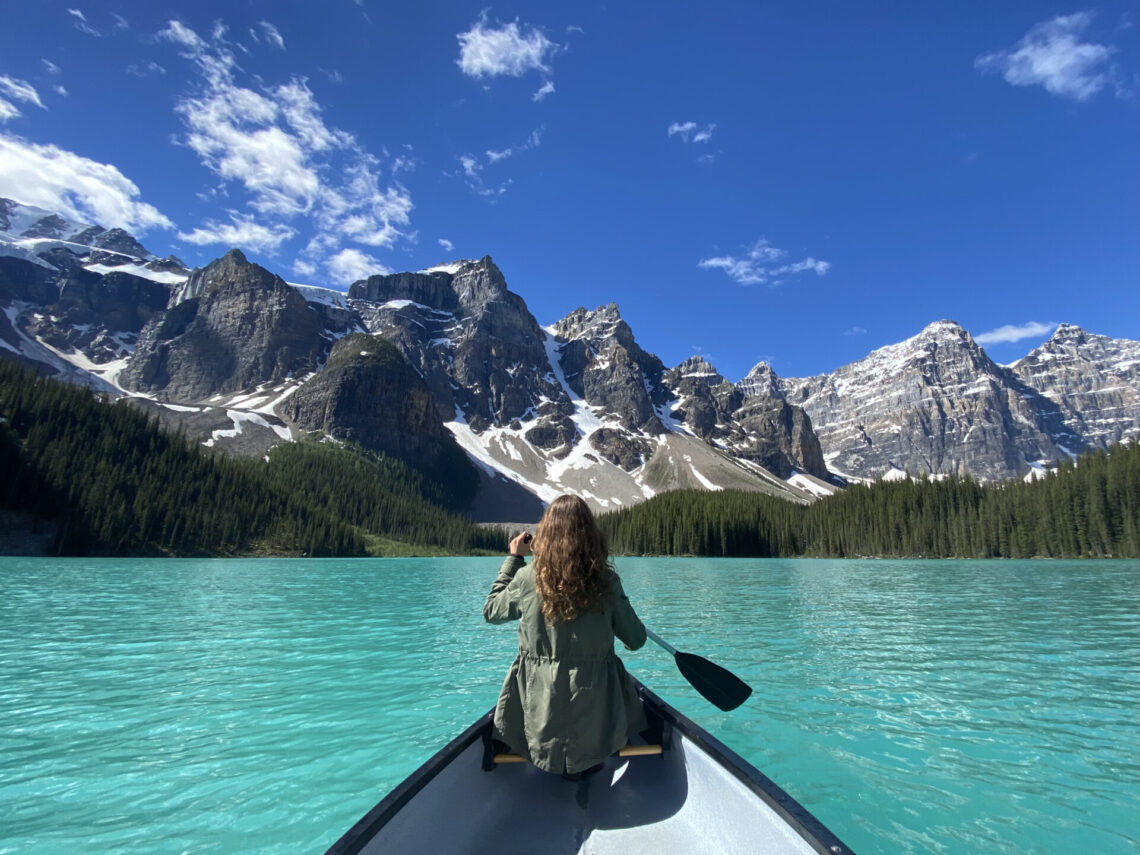 Planning a Trip to Banff: A Step by Step Guide
Planning a trip to Banff? You've come to the right place!
I lived in Banff for 15 months during 2020/2021 and spent my days hiking, skiing, camping, and exploring everything there was to explore.
I've since compiled everything I learned and experienced while living in Banff in order to help you plan the perfect trip. In this guide I'll tell you everything you need to know about planning a trip to Banff, the best hikes, cheap ways to travel, and a few local's secrets. But shhhh don't tell anyone!
But before I get into my guide for planning a trip to Banff, make sure you check out these other incredible locations in the Rockies too:
---
Step 1: Find Directions to Banff
I'll start my guide for planning a trip to Banff with directions.
Banff is located in Canada's Rocky Mountains, specifically in the province of Alberta. Many travellers from Western Canada make the trek to Banff by car, however international travellers and those that live too far to drive need an alternate travel route.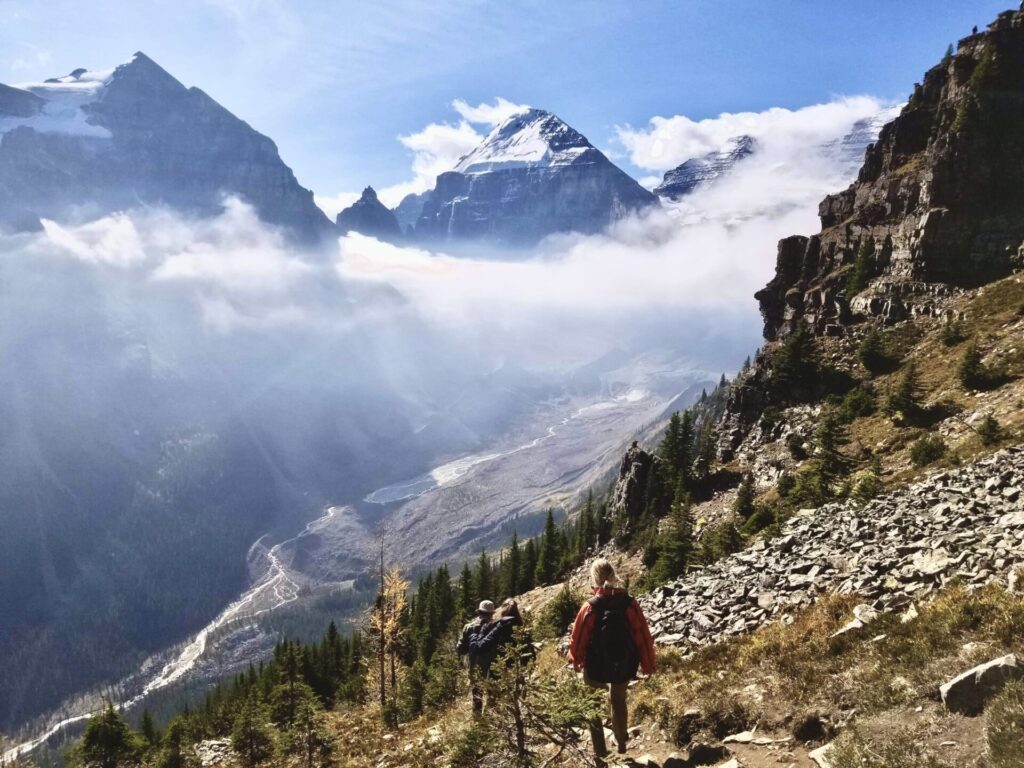 For those that can't drive, your best bet is to make your way to the biggest city nearby, Calgary (via plane; Calgary International Airport; YYC OR train Via Rail). After you arrive in Calgary, you'll still need to travel an additional 1.5hrs before you arrive in Banff. The Banff website outlines a few options for travel between Calgary and Banff.
*As of summer 2021, Banff has implemented an entirely new, paid/permit style parking system. If you plan to drive to Banff, you can find information about parking here.
Local Transportation
Once you arrive in Banff, rather than driving take advantage of the Roam bus. The Roam bus is very inexpensive and offers routes to various places in and around town like Sulphur Mountain, Lake Louise, etc.
planning a trip to banff
---
Step 2: Choose When to Visit Banff
Choosing when to visit is a key step in planning your trip to Banff.
The most popular time of year to visit Banff is undoubtedly summer, however each season in Banff offers something a little different. I was fortunate enough to experience each season when I lived in Banff and I can confirm – there are incredible activities year round in Banff you'll love!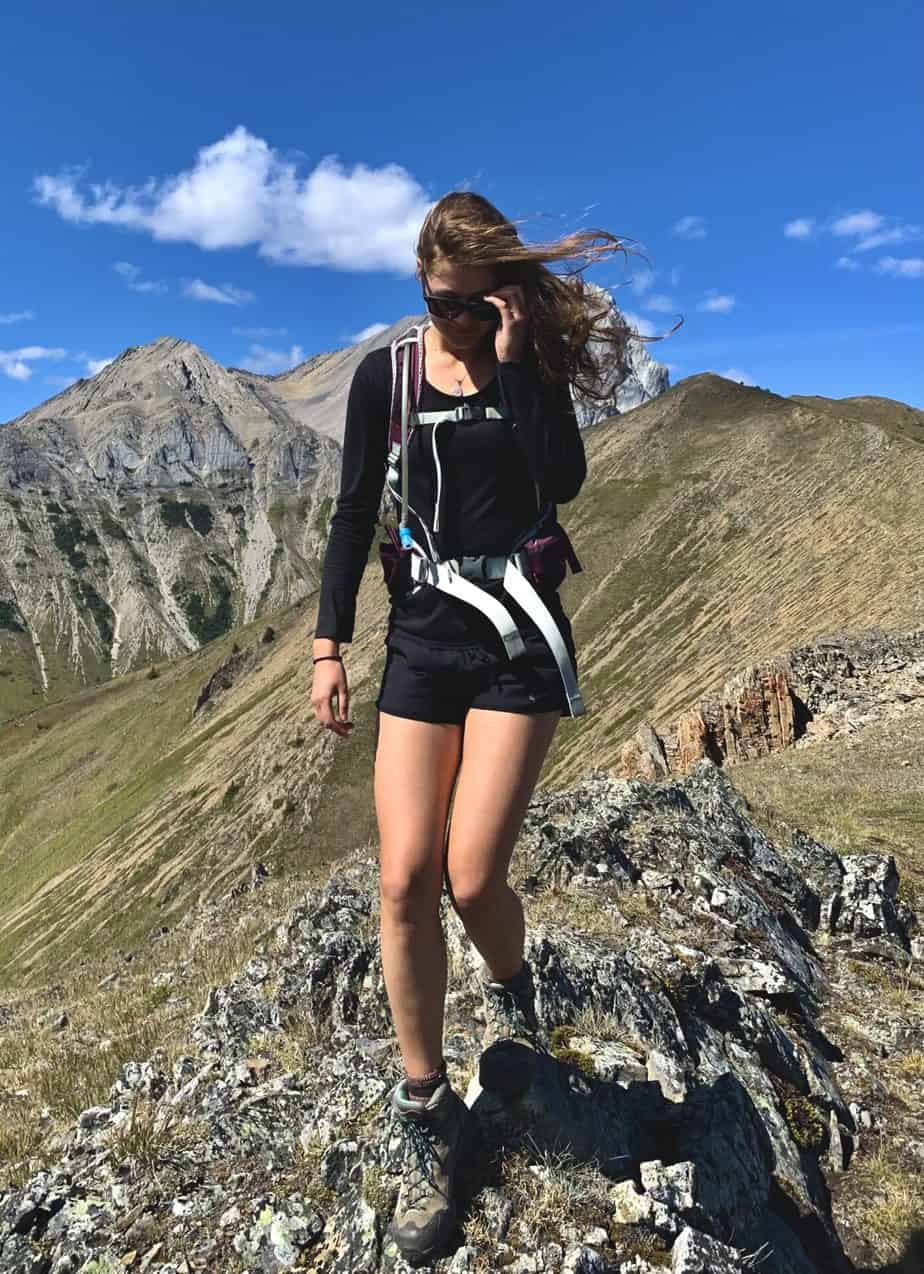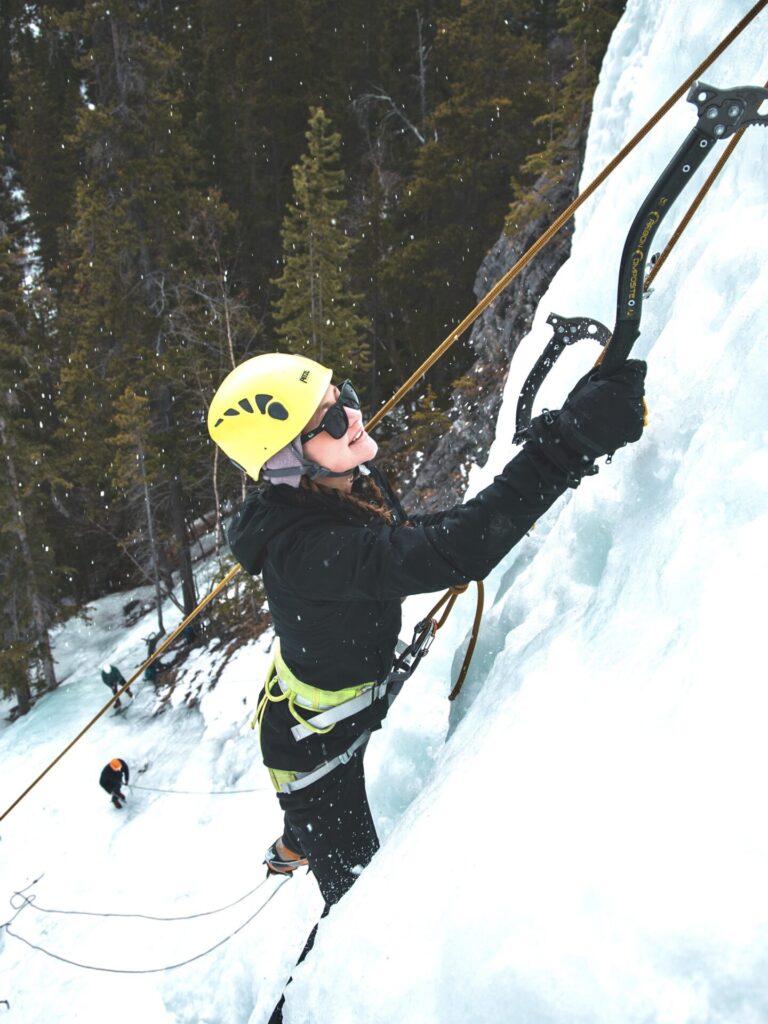 There are a million factors that influence weather and temperatures in Banff, however here's generally what you can expect month-by-month in Banff:
planning a trip to banff
Summer Months in Banff
June – snowcapped peaks, warming up in town, ice starts melting on lakes, hiking season begins (best for lower elevation hikes).
July/August – most of the snow up in the mountains melts late July/early August. This is the best time of year for hiking, backpacking, and any type of water-based activity in Banff. You can also find wildflowers in Banff during these months; more on wildflowers here. The only downfall to visiting Banff during the summer are the huge crowds of tourists. Things can get prettyyyy crowded.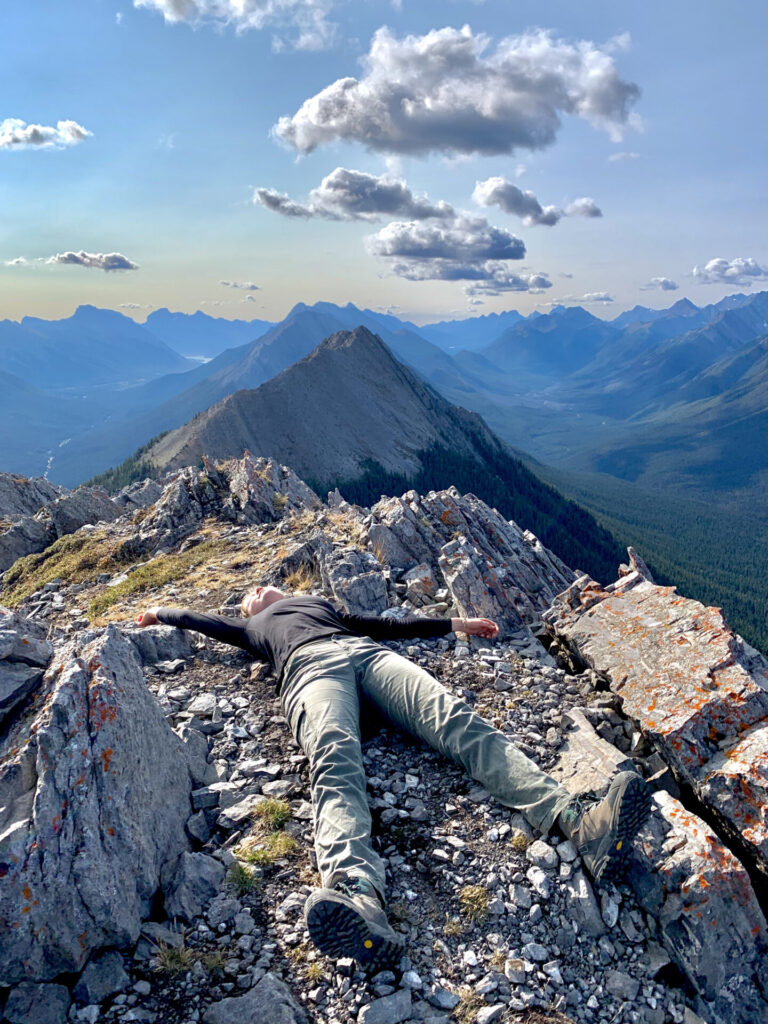 Fall in Banff
September – September is typically still great for hiking (maybe not for big summits), and backpacking; although you'll want to plan your trips earlier in September before temperatures drop at night. September is also Larch season (fall colours).
October – October is a bit of a mixed bag. If the Rockies experience a warm(er) season, you can expect lots of outdoor activities to still be "do-able." However if the Rockies experience a cold(er) season, October sucks huge. It's cold, grey, and semi-snowy. All you can do is wait for ski season to start.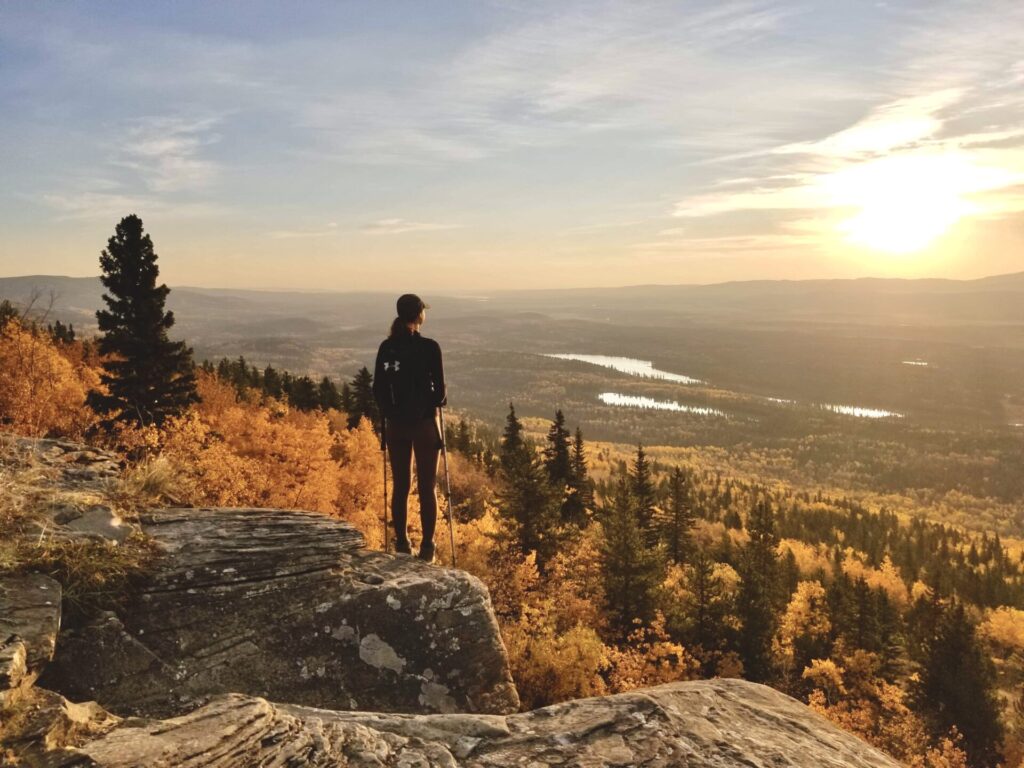 Planning a trip to banff
Winter in Banff
November/December – the start of Banff's 7 month ski season (yes 7 months)! Snow conditions are variable during the beginning of ski season, but the resorts are typically suitable for riding at this time. December is also the best month to skate on Banff's frozen lakes before they're covered in snow.
January/February – These are the 2 coldest months in Banff, but they feature the most pow (ideal for skiers) and the most whiteout days (not ideal for skiers). There's also normally a 1-2 week cold snap in January where temperatures consistently drop to -30 and lower.
March/April/May – spring skiing! You can expect variable temperatures/conditions, however closer to May you'll have consistent icy mornings and slushy afternoons up on the slopes. May marks the beginning of early hiking season. If you want to experience Banff in winter but aren't a skier or snowboarder, visit in March. Temperatures will be a bit warmer, but you'll still see the sparkly snowcapped peaks of the Rocky Mountains.
planning a trip to banff
---
Step 3: Plan your Banff Adventures
As you plan your trip to Banff, the most exciting part will undoubtedly be choosing the amazing adventures you'll embark on. Banff offers something for everyone. If you're an outdoor adventurer, view seeker, or mountain lounger, you'll find what you're looking for in this beautiful Canadian Park.
I could go on and on and on about all the incredible things to do in Banff. Rather than doing that though, I'll point out a few highlights, link you to these tours, then direct you to my guides for summer and winter (listed below):
Accessible Hikes for Everyone in Banff:
Banff and the surrounding area has a massive and impressive amount of hiking trails. They're clearly marked, well-trafficked, and suited for people of all ages and ability levels.
If you're brand new to hiking, have small children, or if you have any kind of mobility issues I'd recommend these 12 easy hikes in Banff.
If you're semi experienced and/or moderately fit I'd recommend checking out the Lake Louise Circuit (Lake Agnes and the Big Beehive in particular), Tunnel Mountain, Sulphur Mountain, and/or Larch Valley & Sentinel Pass.
If you're an experienced hiker looking for a challenge I'd recommend Mount Bourgeau, the Sulphur Mountain Traverse Route, or Tower of Babel.
I want to also point out that Banff's hiking trails aren't limited to just Banff. Within 40 minutes of driving north or south from town you can find lots of other great hiking spots like Yoho, Kootenay, or my personal favourite Kananaskis Country.
Kananaskis Country is, in my opinion, the most beautiful hiking destination in the Rockies. The hikes in Kananaskis range from easy to mountaineering, but no matter what you're hiking abilities are you'll find trails that knock your socks off.
To find all of my Banff trail guides, click here.
If you want to check out my trail guides from all destinations, click here.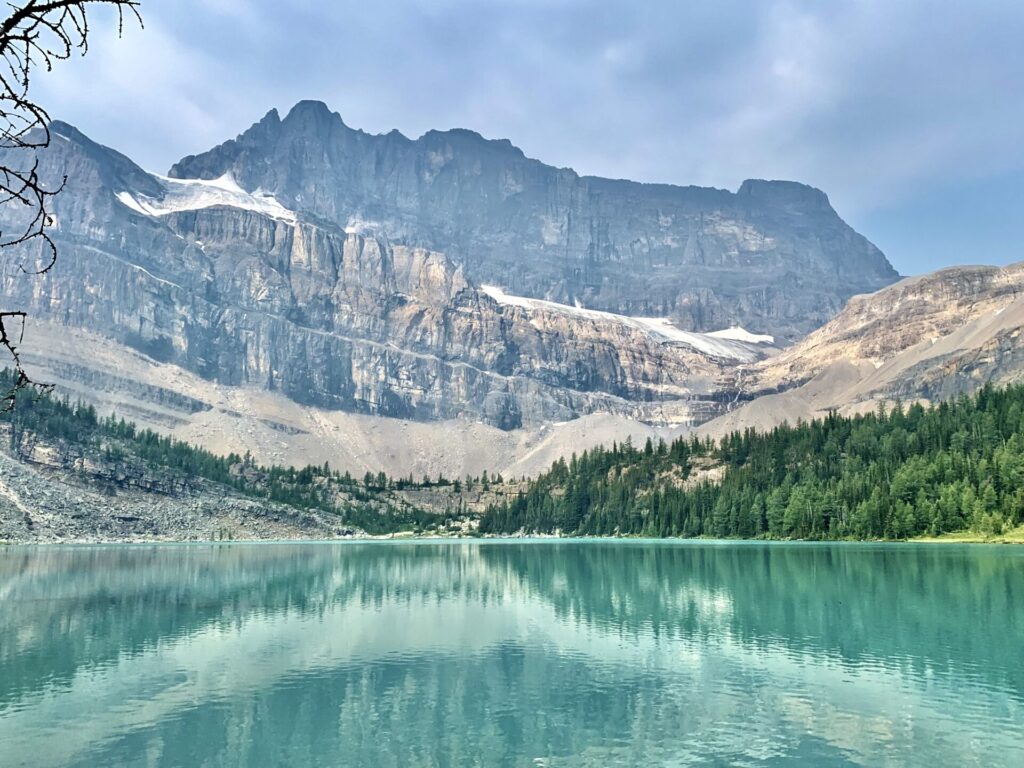 ---
Quick recommendations: Things to do in Banff
Now I'll give you some quick recommendations for things to do in Banff, but I recommend you check out this post for 50+ things to do in Banff in summer OR this post for 30+ things to do in Banff in winter – depending on when you're visiting.
In these posts I write in depth about all the wonderful activities and excursions Banff offers along with GPS coordinates, photos, and additional information.
Hangout Spots in Banff
Watch sunset from Norquay patch (just off Norquay drive) or the docks at Vermillion Lakes

Party at Johnson Lake
Have a bonfire at Banff's Rec Grounds or Cascade Ponds
Have a drink at the best patios in Banff: Peak Patio (Banff Gondola), Rose & Crown, Elk & Oarsman
Biking Trails
Rent bikes at Bactrax in town
The Banff Springs golf course loop
Bike to Lake Minnewanka from town
Highway 1A to Johnston Canyon
Bike the Legacy trail (from Banff to Canmore)
---
Explore Tours in Banff
If you're one for excursions and adventures, check these out. There are various tour companies in Banff who put together sightseeing, adventure, and cultural activities. Booking a tour takes away the planning process and oftentimes includes amenities like shuttles, food, pictures, etc.
---
Step 4: Find a Place to Stay in Banff
One of the most crucial steps to successfully planning trip to Banff is finding place to stay. There are very limited, if any, Airbnbs in Banff, so your best bet is to find a hotel.
Hotels in Banff
Find all accommodations in Banff here.
Iconic Banff hotels: Fairmont Banff Springs, Fairmont Chateau Lake Louise, The Rimrock Resort hotel, and Sunshine Mountain Lodge (ski in/ski out at Sunshine Village).
Popular hotels in Banff: Mount Royal, Elk & Avenue, Juniper Hotel & Bistro, Banff Park Lodge, and The Banff Caribou.
Budget accommodations in Banff: there are numerous hostels in Banff, The Dorothy Motel, Blue Mountain Lodge Bed & Breakfast, Banff Rocky Mountain Resort.
Iconic hotels near Banff: Emerald Lake Lodge (Yoho), Prince of Wales (Waterton), Mount Engadine Lodge (Kananaskis Country), Fairmont Jasper Park Lodge (Jasper).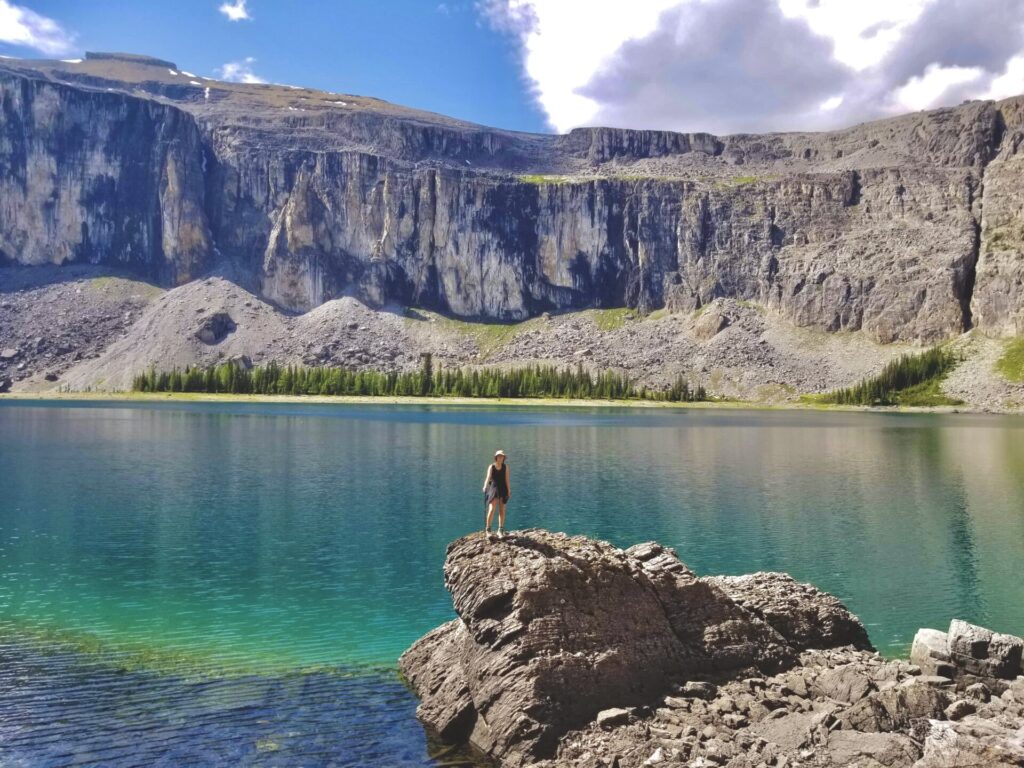 Tips for Saving Money on Accommodations
I won't lie, Banff can be a pretty expensive place to travel (but worth every penny). So, to help you offset some of the costs of your trip, here are tips for saving on accommodations in Banff:
Planning a trip to Banff
---
Step 5: Plan Where to Eat in Banff
Banff offers sooo many restaurants and different food options. I'll list a few of my favourites here, however this post outlines all the best places to eat in Banff.
If you're on a budget, you'll also want check out Taxi Mike while you plan your trip to Banff. Taxi Mike is run by a local who keeps up with all the Banff restaurant's happy hour deals, daily deals, and other great opportunities to save $ on food.
Here are a few of my favourite places to eat in Banff:
Breakfast/lunch: Juniper Bistro, Wildflour Bakery, Uprising Bakery.
Yummy treats: Cows ice cream, Beaver Tails, The Fudgery.
Dinner: Sky Bistro (honestly not my type of food, but fancy atmosphere), Eddie Burger (alcoholic milkshakes, YUM), Dominos (Banff has a serious pizza issue, this is literally the only good pizza in Banff), spinach dip at Earl's, Nourish (vegan options), Magpie & Stump (Taco Tuesday), and the Bear Street Tavern.
Drinks/patios: High Rollers, Park Distillery, Earl's, Rose & Crown, The Dancing Sasquatch (nightclub), and Mel's.
Cultural food: The Balkan (Greek), Shoku Izakaya (Japanese), Hello Sunshine (Japanese/karaoke), Bamboo Garden (Chinese), El Toro (Spanish/Mexican), Magpie & Stump (Mexican), Indian; Masala, Saffron, Indian Curry House. Italian; Pacini, The Old Spaghetti Factory, La Terrazza, Ticino (Swiss/Italian).
---
Step 6: Choose What to Pack for Banff
Banff is located in Alberta's Rocky Mountains. If you've been to the mountains before, you know mountain weather can change on a dime. For this reason, it's imperative that you're prepared for the elements. This is especially true if you're planning to hike.
The best piece of advice I can give you is to pack layers: always. bring. a. jacket.
I'm going to break down what to pack for Banff into 3 categories: hiking, summer and winter. Honestly the seasons you get in between summer and winter are so short, I'm not even considering them seasons.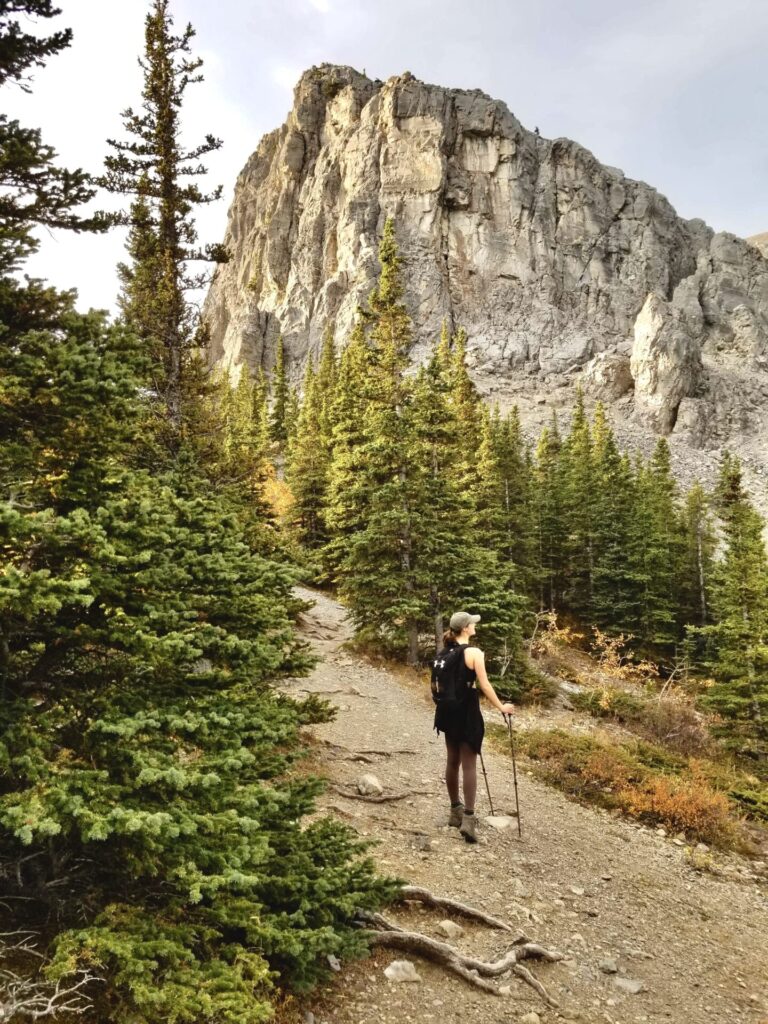 Banff Packing List: Hiking
I've created a few guides that outline everything you need to know for hiking in The Rockies. The following posts outline the best clothes for hiking, the best gear for hiking, and allllll the gear you need for a multi-night backcountry camping trip:
A few of my favourite items for hiking in The Rockies are:
planning a trip to banff
Banff Packing List: Summer
Packing for summer in Banff can be a tricky one. I spent 2 summers in Banff; one summer was freezing and I wore shorts maybe twice. The second summer I spent in Banff was HOT. I wore shorts and tank tops for months.
I'd recommend packing:
Always check the weather before your trip and plan accordingly.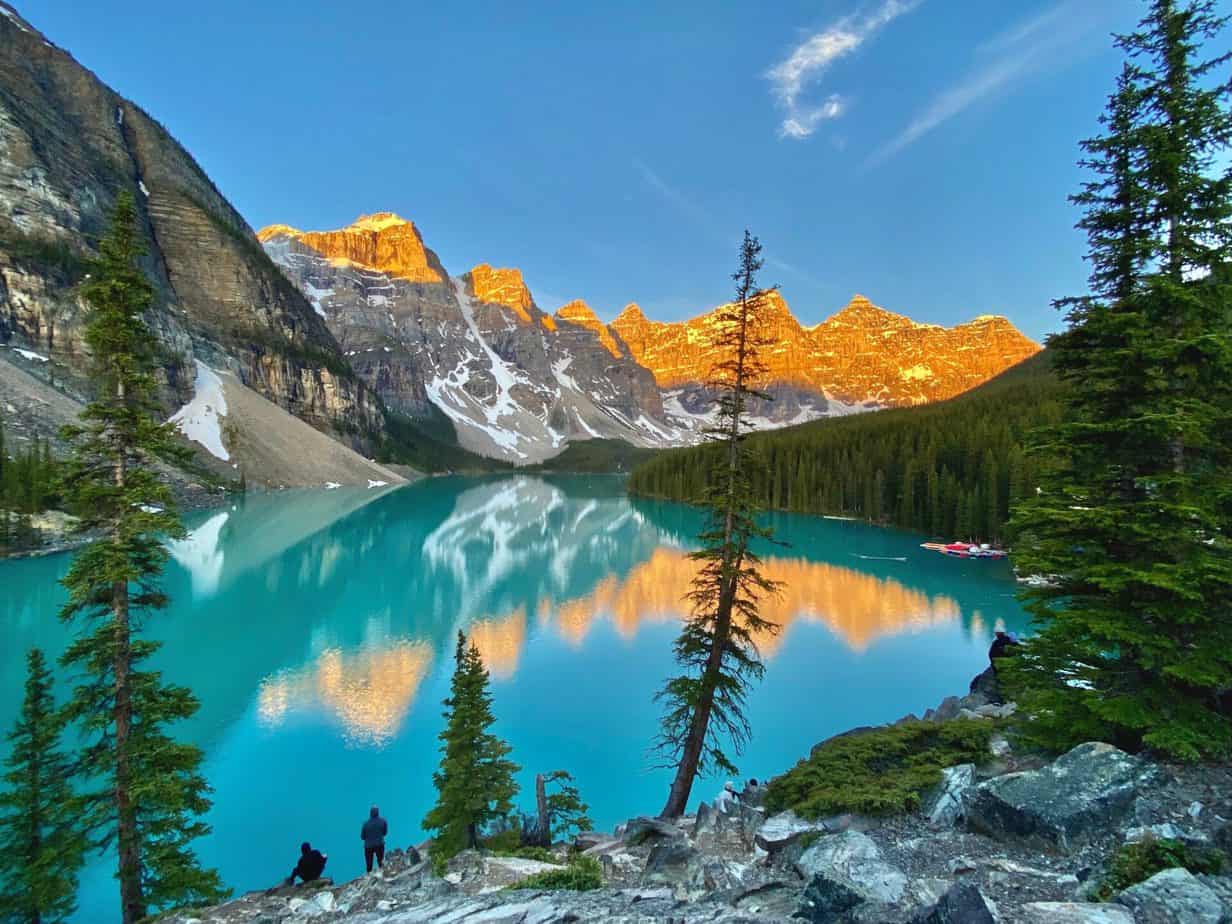 Banff Packing List: Winter
Winter in Banff is obviously cold (but dry cold). I'd recommend bringing a full winter set up (warm coat/snow pants), boots, as well as merino base layers and a warm toque. Additionally, a few of my favourite winter accessories and pieces of gear for Banff are:
If you're planning to ski, make sure you bring extra clothes for layering as well as a buff or balaclava.
plan a trip to banff
---
Step 7: Add Locations Nearby to Your Trip
The Rockies feature soooo many incredible little towns and mountain ranges. Banff is the most iconic and world renown destination in the Rockies, but there are lots of little gems you surely won't want to miss.
Consider adding some of the following destinations to your Banff bucket list: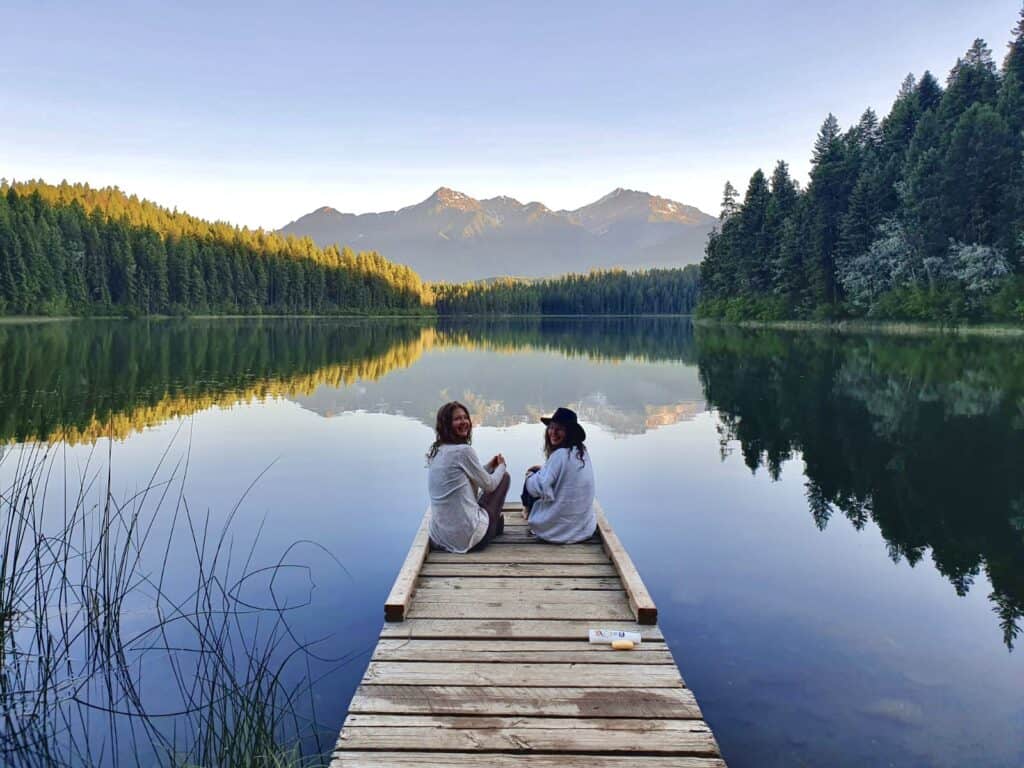 Banff borders beautiful British Columbia; Canada's westernmost province. British Columbia features picturesque mountains, vibrant lakes, and some gnarly skiing. One of my favourite National Parks in BC is Yoho, located just 40 minutes from Banff.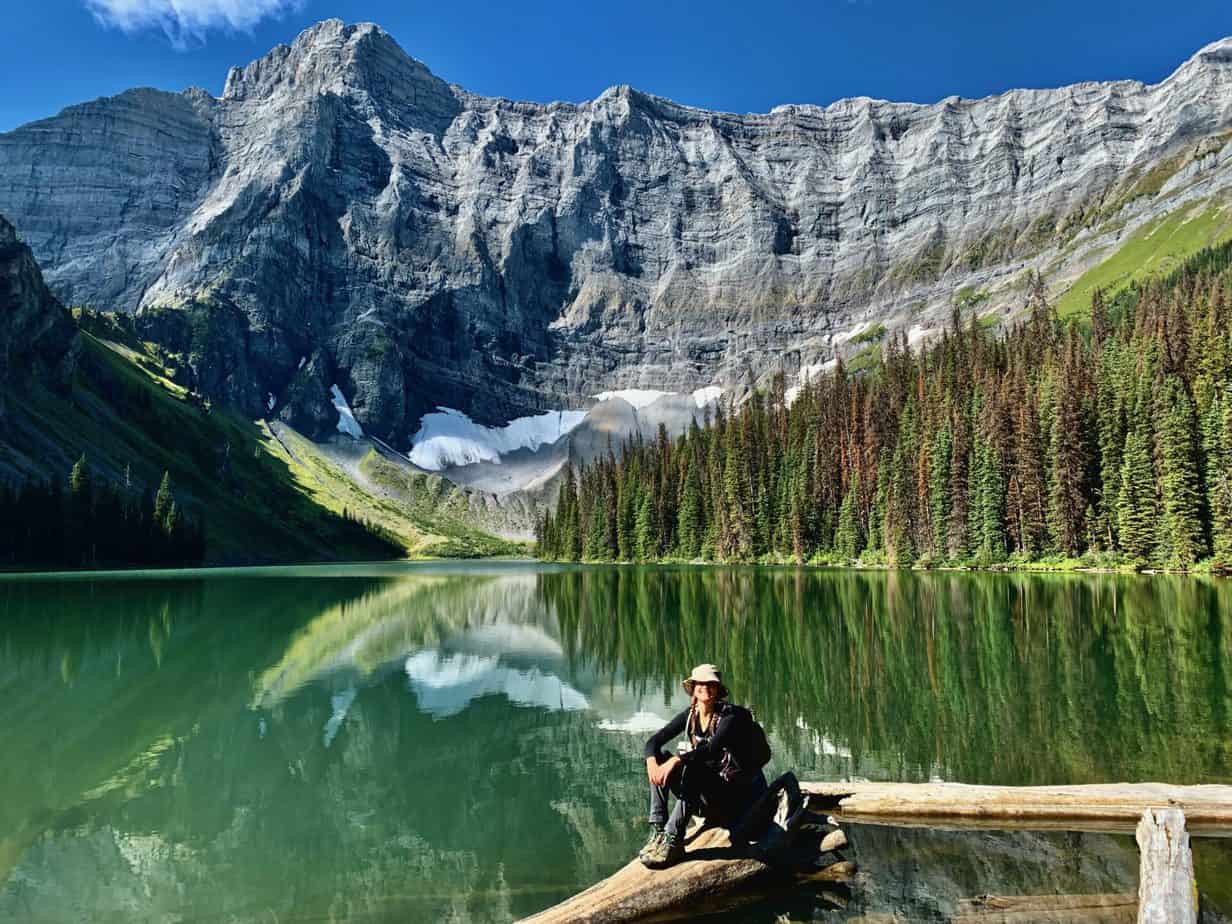 Kananaskis is located just 40 minutes from Banff and features my FAVOURITE hiking in The Rockies. There's seriously something so special about the mountains, lakes, and wicked scrambling here. If you're a hiker, be sure to check out my trail guides for Kananaskis before you set off for your Banff adventure.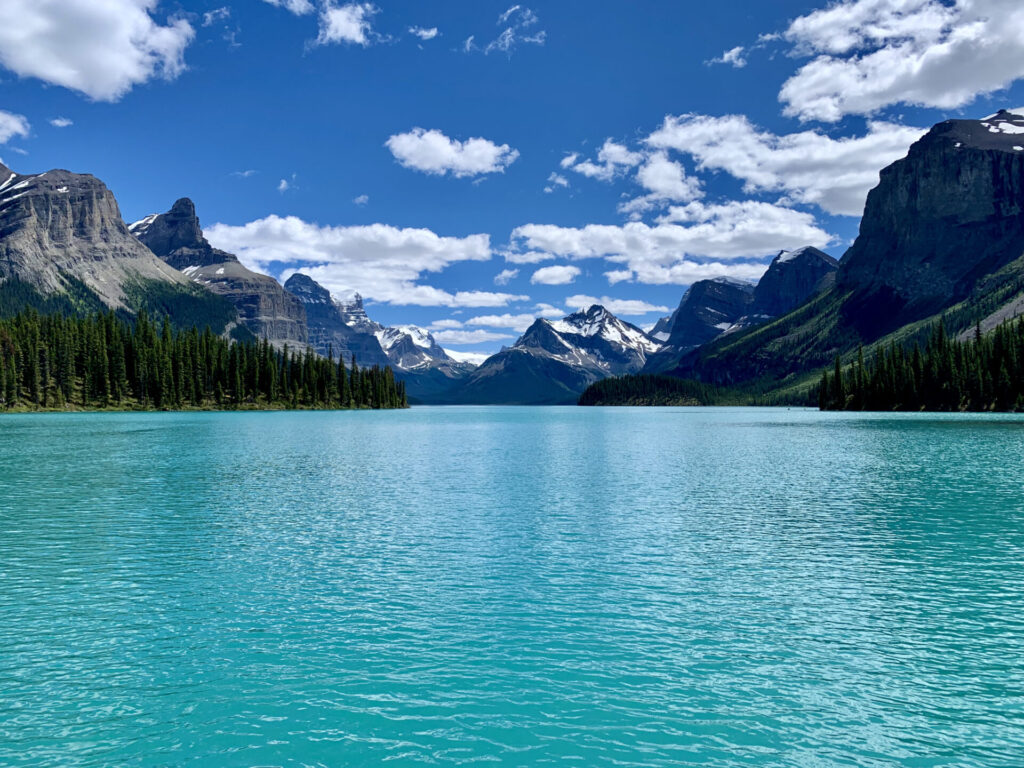 Sitting in 2nd place for the most world renown National Park in Canada is Jasper. You can find all kinds of glaciers, beautiful lakes, hiking trails, and wildlife year round in Jasper, which is just a quick 3.5hr drive down the Icefields Parkway from Banff (one of the most beautiful drives in the world, by the way).
plan a trip to banff
---
Take it a Step Further: MOVE TO BANFF
For those people that love hiking and outdoor adventure, visiting Banff will only leave you wanting more. Literally the only way to scratch the itch you'll feel after visiting Banff is to move there. I speak from experience.
So, for those looking to take their adventures to the next level, here are a few resources that'll help you make the move to Banff:
Moving away from home to a little mountain town like Banff may seem intimidating at first, but I can assure you this'll be the greatest adventure of your life. Banff is truly an INCREDIBLE place to live.
And that concludes my guide for planning a trip to Banff. Want to explore more?
---
Keep up With my Banff Adventures:
---
plan a trip to banff
Happy adventuring!
Taylor ♡
---
Like This Post?
Share with friends or save it for later!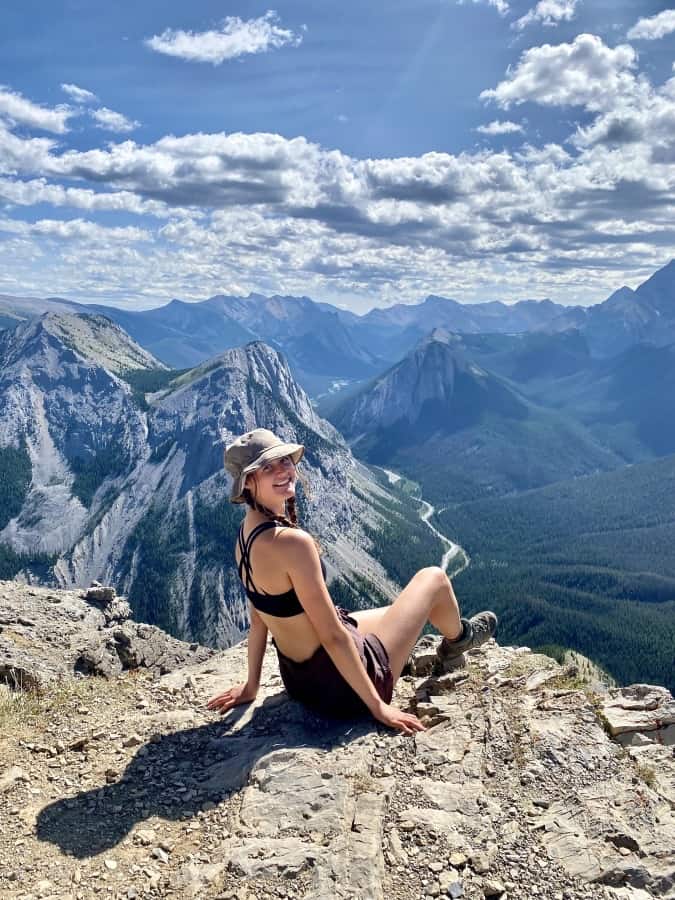 About The Author
---
Hey! I'm Taylor – the voice behind The Holistic Backpacker.
After moving to Banff National Park in 2020 I became an outdoor adventure enthusiast and vowed to never stop exploring.
I'm now focused on travelling the world and seeing everything our beautiful home has to offer.
I created The Holistic Backpacker so I could share my adventures and help connect people like you with the same amazing experiences.
I am also an advocate for the environment and do as much as I can to take care of our planet.
Get to know me and my story more here 🙂
I can't wait to share my adventures with you!