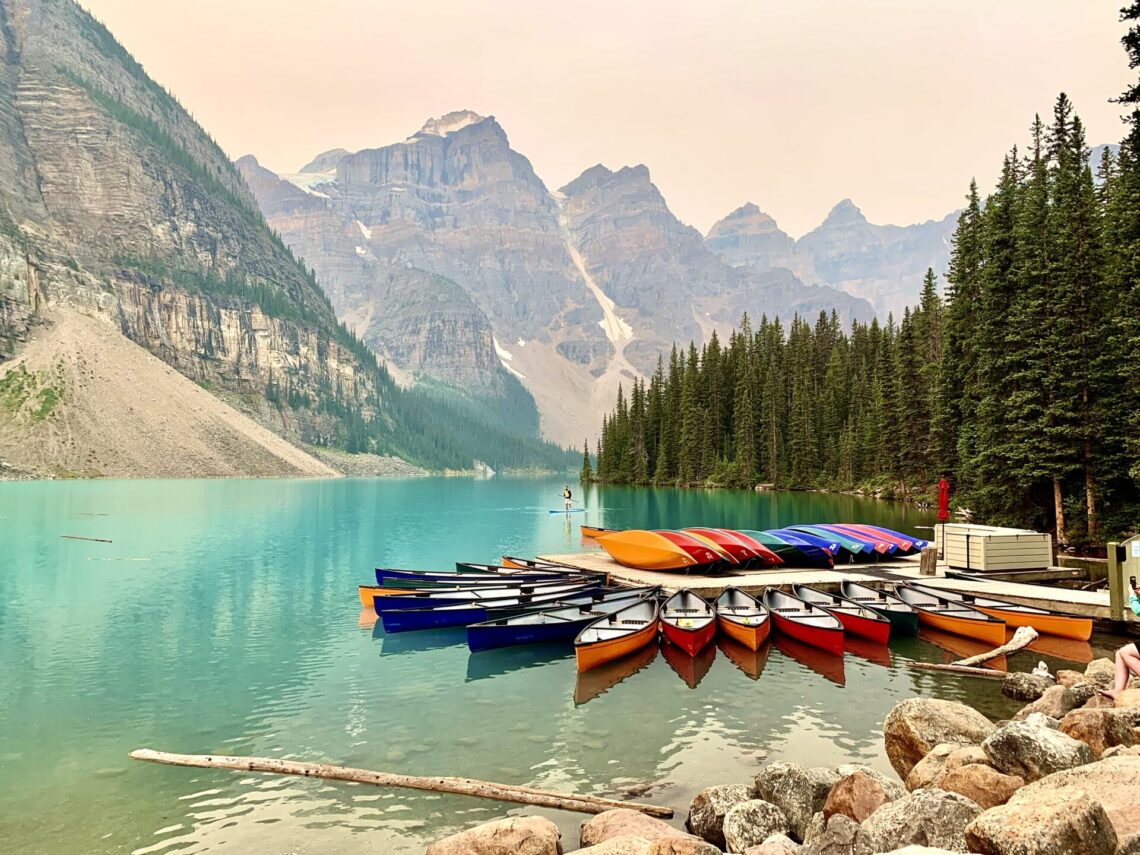 How To Live Sustainably In Banff & Canmore: A Waste-Free Guide
Minimizing my footprint and living as environmentally friendly as possible is VERY important to me and I hope it is to you too! Living in Banff National Park is a privilege – not everyone gets the chance to live in such a magical place. It's therefor our responsibility to take care of the Park and do what we can to protect it.
In this guide I'll teach you all about the little tricks, tips, and sustainable shopping options I found while I was living in Banff. I hope this guide makes living sustainably easier and more feasible for you while you're living in Banff and I hope you take what you learn with you wherever you go next!
Now, let's get sustainable!
Skip Ahead:
This post contains affiliate links; see my full disclosure. If you click these links and make a purchase you're supporting The Holistic Backpacker. Thanks for your support & happy adventuring! – Taylor ♡
---
---
Related Posts:
---
Buying Food Waste Free In Banff
Unfortunately our society is not necessarily set up for buying food sustainably, but there are options out there. One of the easiest things you can do is take re-useable shopping bags and reusable produce bags with you and look for plastic-free options. Aside from that, consider doing the following:
Buy in bulk – there are two ways to go about this. 1) literally buy in bulk; take a trip to Walmart or Costco in Calgary and get massive bags of the food you need rather than buying multiple smaller bags. This will save you money and will save on packaging. 2) Utilize bulk refill options and BYOC (bring your own container). Bulk Barn in Calgary, Nesters in Banff, and Nutters and Save ON in Canmore have bulk refill options. Unfortunately Covid was around when I was living in Banff so bringing your own containers wasn't an option, but this is always something I do when the opportunity arises.
The Banff Farmer's Market – not everything is packaged plastic-free at the Farmer's market, but you can bring your own produce bags for fruit & veg. The Farmers Market is the o n l y place I was able to find unpackaged berries and cherries. If you're big into smoothies, like I am, you can buy fruit in bulk, freeze it, and store it in Stasher bags until you're ready to blend.
Plastic-free options – there's almost always plastic-free options. For example, I purchase bouillon powder in bulk or in a glass container rather than in plastic pods. A few other options are to cut your own fruit rather than buy it in plastic containers, make foods like muffins and granola bars instead of buying them packaged, and buy condiments in glass jars at Nesters by the produce section rather than in plastic squeeze containers. Tip – condiments packaged in plastic are normally loaded with sugar and preservatives, so it's better for your health and the environment to look for glass options.
Produce – produce is a tricky one because it's almost always cheaper to buy in bulk bags, however these bulk bags are almost always made of plastic. When possible, buy individual fruits and veggies rather than packaged. You can also find mushrooms, bean sprouts, brussel sprouts, greens, and a few other things in bulk/plastic-free at Nesters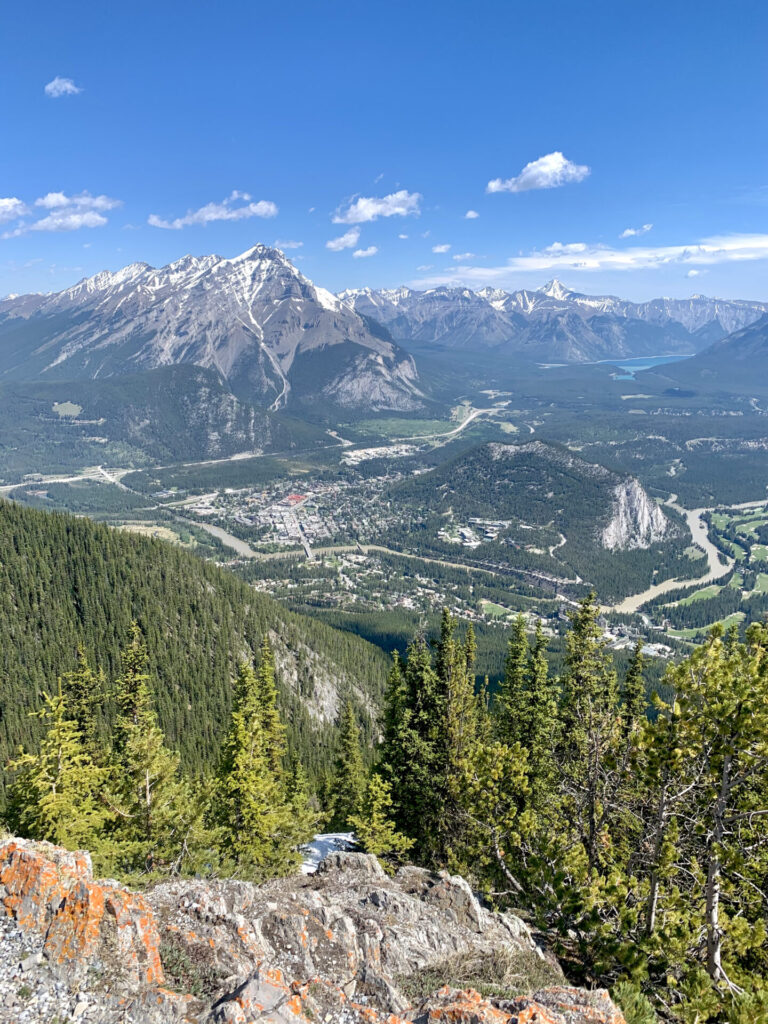 Eco-Friendly Stores & Shopping Options In Banff
Since resources are a bit limited in Banff and Canmore, this can be a bit tricky. A few of the following places offer some sustainable, toxic-free options:
Nesters – offers natural, low-toxin cleaning and laundry options, more plastic-free produce, more foods packaged in glass, and a package-free bakery section. They also have a small bulk refill section for nuts, seeds, and coffee
Rocky Mountain Soap Co – Rocky Mountain has package free soaps; my favourite is their shaving soap
The Apothecary In Inglewood – located in Calgary, The Apothecary was my go-to eco-store when I lived in Banff. It's a bit of a drive, but this is by far the best eco-store I've ever been in; and I've been to a lot of these stores! They've got bulk herbs of all kinds, DIY skincare ingredients, wooden dish brushes, natural makeup, the best shampoo bar I've ever used, and SO much more. Seriously if you're an eco-gal like me you must check this place out. I however would not recommend getting their products shipped out, as their shipping packages aren't the most sustainable – kind of defeats the purpose
Banff Buy and Sell – the local's Walmart. Banff Buy and Sell is full of super cheap stuff from the people who are constantly coming to and leaving town. Instead of buying something new, check out Buy and Sell first; I was able to pick up an entire snowboarding set here for just over $100!
Crossways – Crossways is Canmore's thrift store. They're got just about everything you could possibly need for your kitchen at super cheap prices. Again, instead of buying new, buy second-hand
Last Temptation Vintage – Last Temptation is Banff's thrift store featuring mostly used clothes, located downstairs in the bear street mall. Alternatively you can also buy used clothes online at Poshmark. I've done this a few times and have walked away with great deals on my day-pack and rain coat
Proper Recycling, Waste, And Compost Options In Banff
Proper recycling and waste disposal is confusing because everywhere you go has different rules. These differences come down to the city or municipality you're living in because every area has different facilities.
Banff is better than most places I've visited in terms of waste disposal because it's in a National Park. The town has put together a guide outlining everything you need to know about proper waste disposal and other resources to help you be more eco-friendly: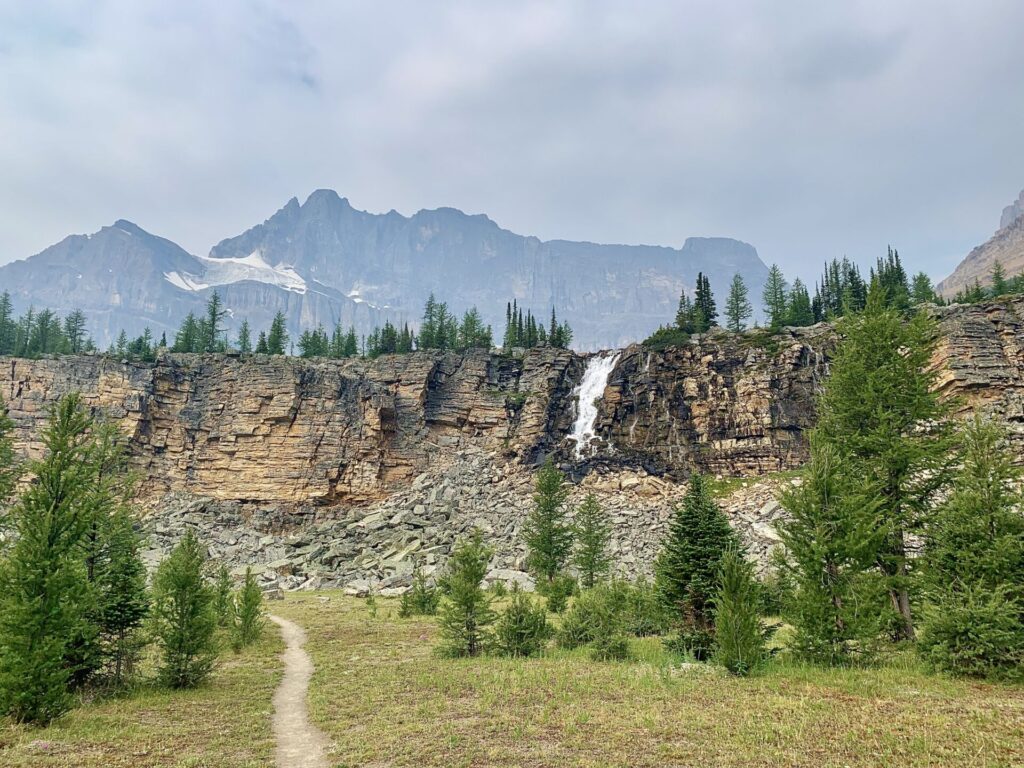 Reducing Your Carbon Footprint In Banff
Carbon is the silent killer and not something people normally think of – it's hard to be aware of something if you can't see it. Most people know what CO2 is, but if you want a refresher or want to see a live count of how many tons of carbon emissions have been emitted this year alone, you can check out The World Counts.
Some of the everyday ways we produce carbon emissions are by driving, buying online, having pets, streaming music and videos, flying, and shopping.
Ways to reduce your carbon emissions:
Walk or take advantage of Banff's great transportation system rather than drive. Banff's Roam buses have a route in town and various other routes that take you to Lake Louise, Canmore, Lake Minnewanka, etc
Get involved with a carbon offset program. Many companies offer these, one very popular one that you've probably heard of is Tentree.
Buy second-hand and shop the local, sustainable options I previously mentioned
Connect via socials:
Sign up for emails to receive a 50% discount on my travel maps + occasional updates on new hiking guides & travel resources.
Taylor ♡
Other Things You Can Do
There are endless was to live sustainably and shop plastic-free, but it does require work. A few other things you can do are:
Avoid buying souvenirs and only purchase things that add value to your life
Use and buy less; this could be for the amount of clothes you buy, the amount of food you buy/throw out, etc
Use what you have until it is no longer useable – one of the easiest ways to be sustainable is to use things until the end instead of buying new
Repurpose your belongings or give them away – one man's trash is another's treasure
I hope this resource helps you learn a few ways you can live a little greener during your time in Banff. If you have any other resources you'd like to share or think I missed something, comment below!
Want to Live in Banff?
Here are a few of my resources for living and working in Banff, but you can find more here.
Happy adventuring!
Taylor ♡
---
Like This Post?
Share with friends or save it for later!
---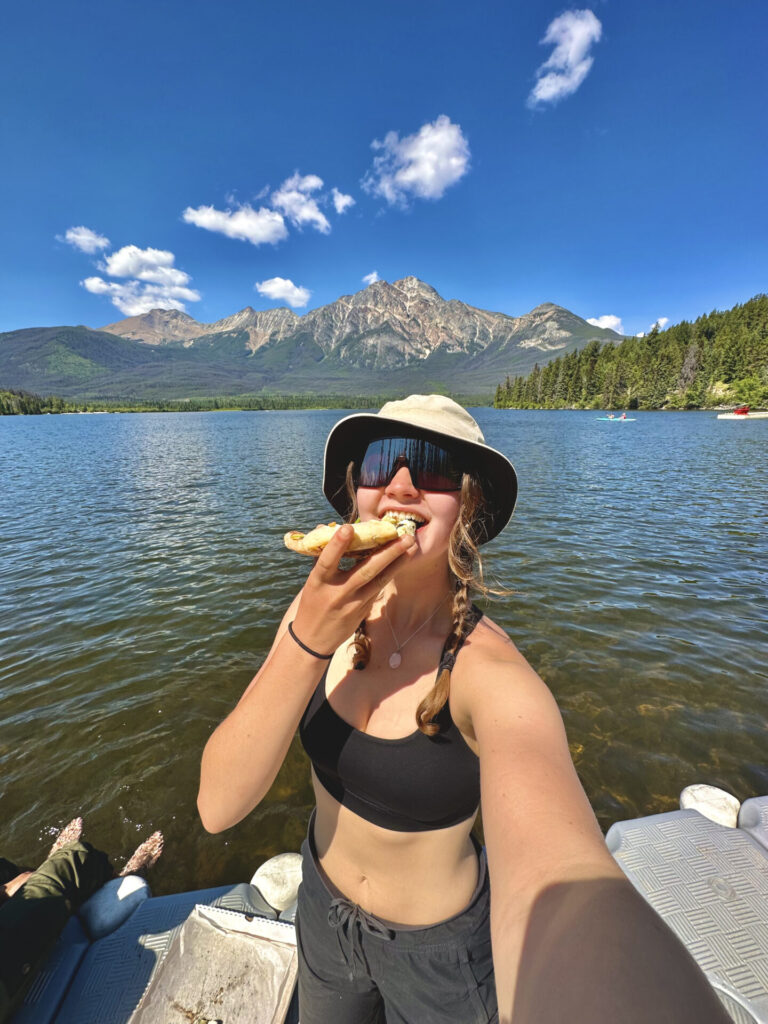 About The Author
HI, I'm Taylor – the voice behind The Holistic Backpacker.
After moving to Banff National Park in 2020 I became an outdoor adventure enthusiast and vowed to never stop exploring.
I now spend my days travelling the world, climbing mountains, and spending nights under the stars in the Canadian Rockies backcountry.
I created The Holistic Backpacker so I could share my adventures and help connect people like you with the same amazing experiences.