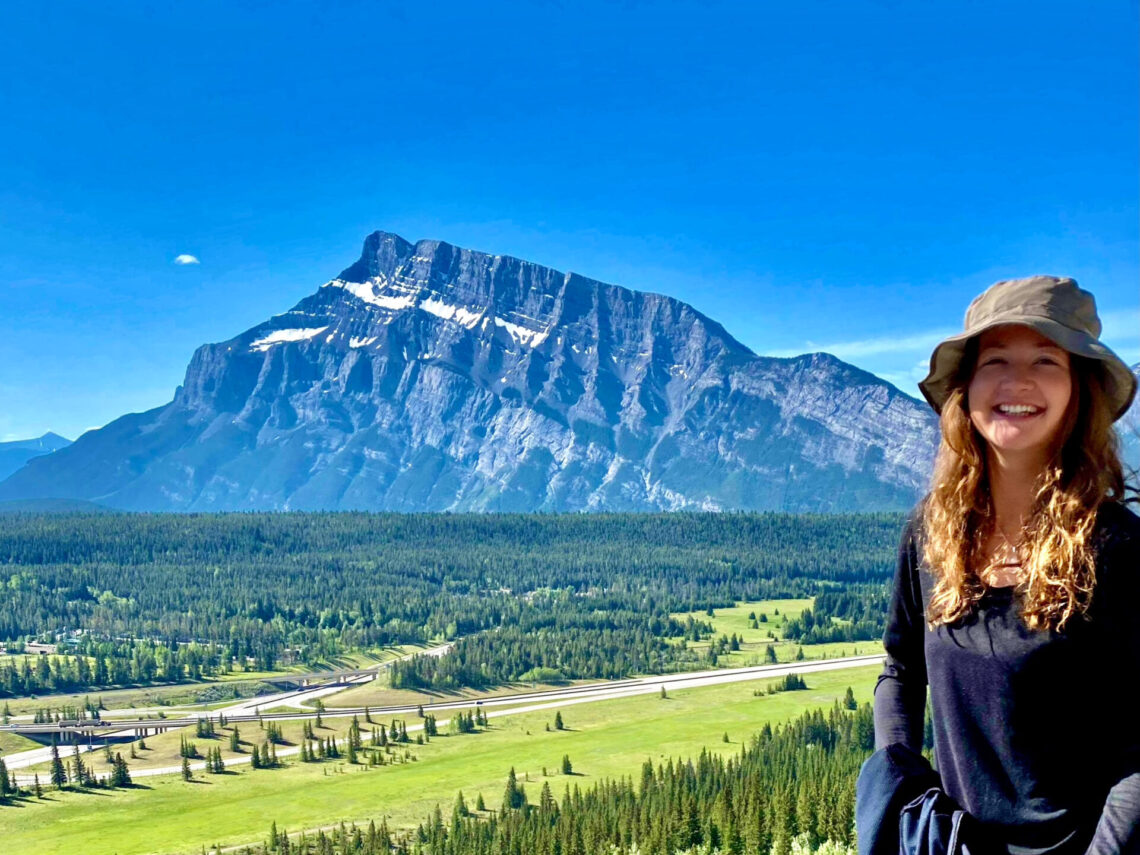 Banff National Park is home to incredible mountains, intense scrambles, backcountry camping trails, and some wild day-hikes. Even though everyone itches to climb Banff's biggest, baddest mountains there are lots of easy hikes in Banff that are equally as scenic and enjoyable.
The following hikes are all accessible from town and require no driving. An added bonus is that these hikes can be completed in both summer and winter! However if you do hike in winter you may want to consider wearing micro-spikes.
Before we get started it's important to note that Banff is in a National Park and you therefor need a Parks pass for each day you're in the Park. You can buy these at the Park gates, at the visitor centre in town, or online.
Now, let's go hiking!
Skip Ahead:
This post contains affiliate links; see my full disclosure. If you click these links and make a purchase you're supporting The Holistic Backpacker. Thanks for your support & happy adventuring! – Taylor ♡
---
---
---
Related Content
---
12 Easy Hikes In Banff
1. Tunnel Mountain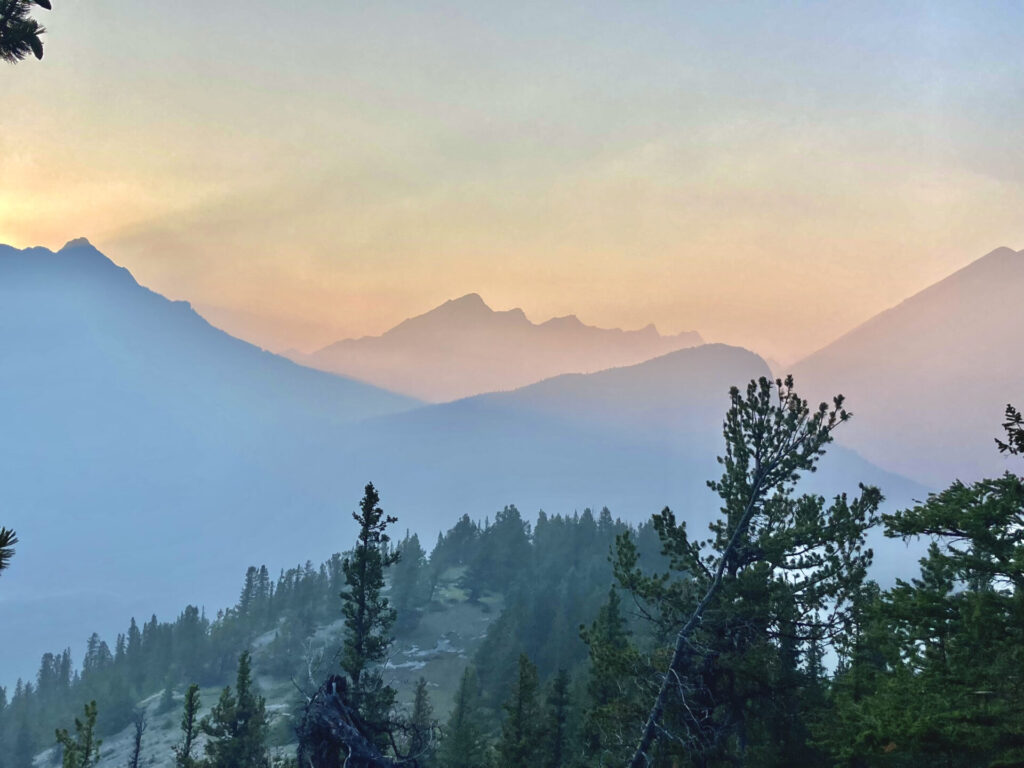 Distance: 4.5km
Evelation gain: 267m
Rated: moderate
Type of trail: out & back
Estimated time: 2hrs
First on the list of easy hikes in Banff is Tunnel Mountain (see map). This hike is actually considered moderate, but I had to include it in the list because it's Banff's smallest mountain. So, if you're looking to summit but don't want anything too massive, Tunnel Mountain is your hike.
Atop Tunnel Mountain you'll have wide open views overlooking the town of Banff, the Fairmont golf course, and the surrounding mountains. Tunnel Mountain is a perfect hike for sunrise or sunset and is suitable for all age groups and ability levels.
More: Tunnel Mountain Hike – Banff National Park
2. Sundance Canyon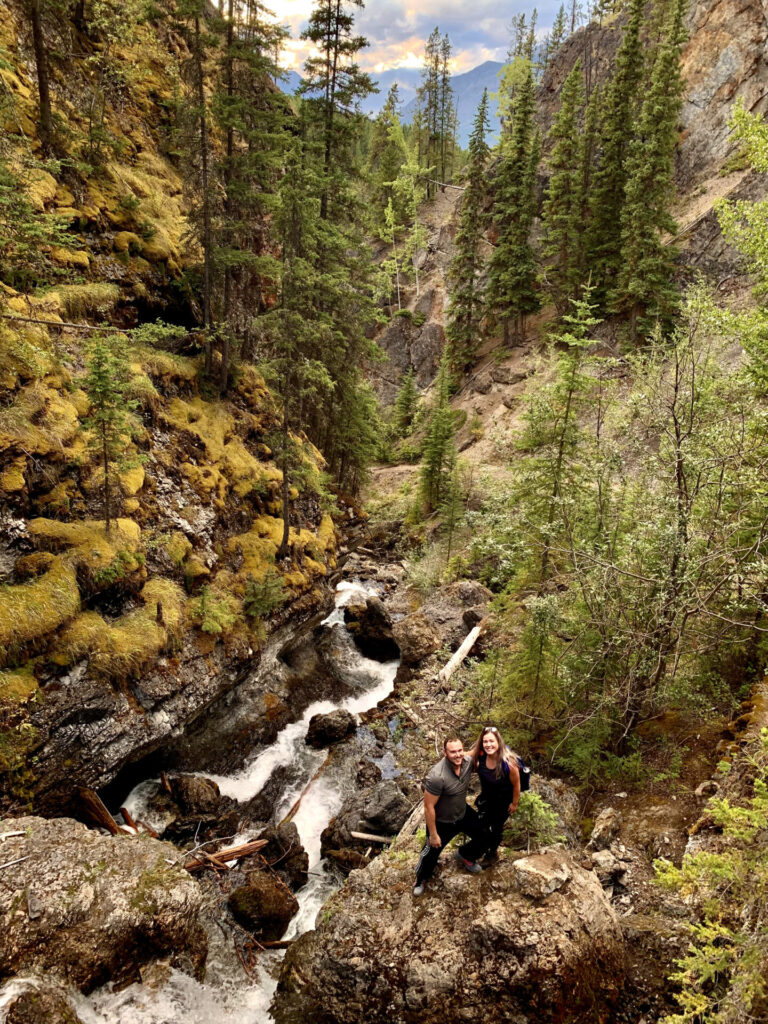 Distance: 9km
Elevation gain: 351m
Type of trail: out & back
Rated: moderate
Estimated time: 3hrs
Our second item on the list of easy hikes in Banff is Sundance Canyon (see map). Sundance Canyon is a long hike, but it's relatively flat – minus the section when you actually climb up beside the falls. Here though you'll have stairs made out of natural stone to climb up.
The Sundance Canyon trail starts behind cave and basin and follows the lovely Bow River before branching out into the forest. When I hiked Sundance Canyon I did come across a black bear. Make sure you're carrying bear spray while hiking in Banff and know how to use it!
3. Bow Falls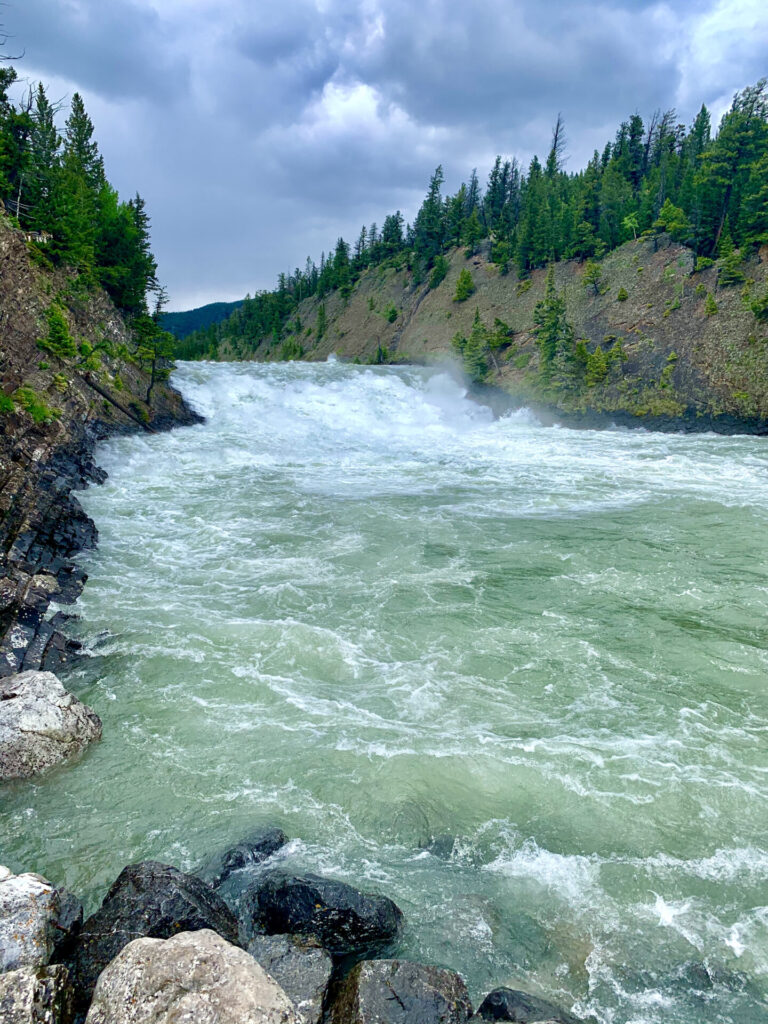 Distance: 2.7km
Elevation gain: 66m
Rated: easy
Type of trail: out & back
Estimated time: 1hr
Bow Falls (see map) is located just a quick walk from town. The falls are quite large and very strong. Here you can get up-close-and-personal with Banff's turquoise alpine water.
To get here you'll want to cross either the vehicle or pedestrian bridge, then turn left. You'll be walking along the Bow River for the entirety of your walk and have great potential to see elk and deer along the way.
4. Tunnel Mountain Hoodoos Trail
Distance: 7.7km
Elevation gain: 267m
Type of trail: out & back
Rated: easy
Estimated time: 2.5hrs
The Tunnel Mountain Hoodoos Trail (see map) is an excellent hike and something I didn't discover for a while when I lived in Banff (see how you can live in Banff here).
The trail starts at Surprise Corner which overlooks the Fairmont Hotel. From here you'll hike down past the parking lot and start walking through the trees.
The trail brings you to a viewpoint overlooking Banff's hoodoos as well as the Bow River. This is a great hike for sunset, although you might want to catch a cab back to town so you're not walking back in the dark!
5. Johnson Lake
Distance: 3.1km
Elevation gain: 70m
Type of trail: loop
Rated: easy
Estimated time: 1hr
Johnson Lake is a local's favourite in the summer. This is "the lake" in Banff where you can find everyone hanging out on their days off.
The Johnson Lake trail (see map) is very easy and follows the perimeter of the lake with minimal change in elevation. This is a perfect place for an afternoon stroll, therefor making the list of easy hikes in Banff.
6. Spray Loop Trail
Distance: 12.2km
Elevation gain: 519m
Type of trail: loop
Rated: moderate
Estimated time: 4hrs and 15mins
The spray River loop (see map) is unfortunately something I didn't have time to check off on the bucket list. This is a very popular trail for cross country skiing in the winter, but is also one of those great easy hikes in Banff.
Throughout the entirety of the hike you'll be walking along the beautiful Spray River with distant mountain views. This hike is a bit longer with some additional elevation gain, but it isn't strenuous and is suited for those with moderate fitness levels.
---
Looking for More Banff Adventures?
Banff is an adventurer's & view seeker's paradise. If you're planning a trip to this gorgeous Canadian Park, you can start with this step-by-step guide designed to help you plan the perfect Banff itinerary.
Alternatively, check out this page with all my Banff resources.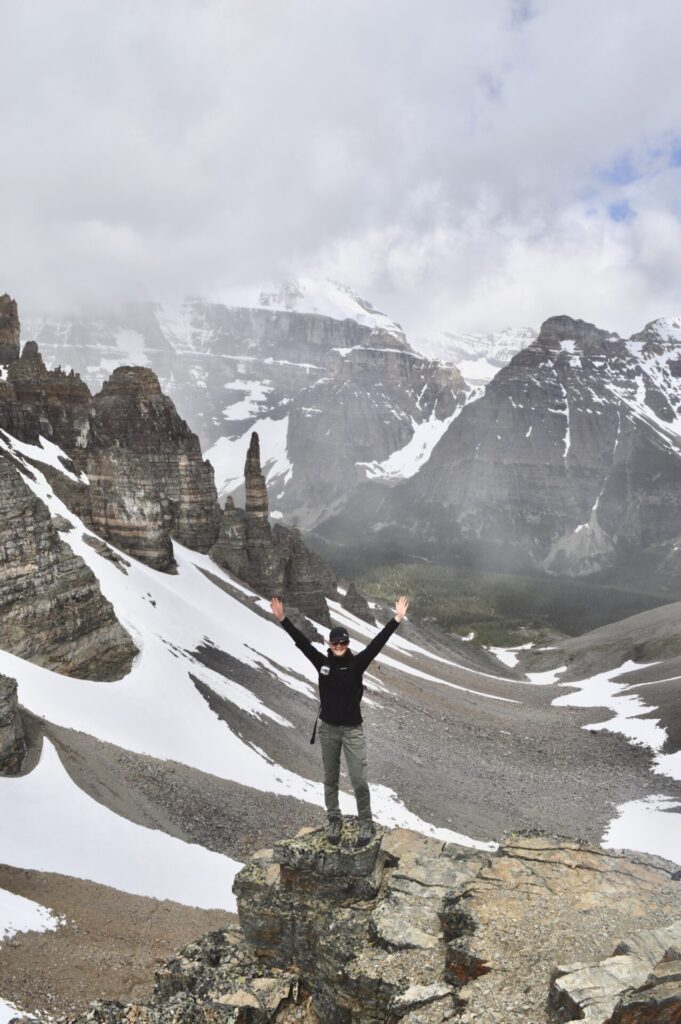 Want to continue your Canadian Rockies expedition outside of Banff? Check out my trail guides & travel resources for British Columbia and Kananaskis Country as well as Jasper, Waterton, Yoho, and Kootenay National Parks 🙂
---
7. Upper Stoney Lookout Trail
Connect via socials:
Sign up for emails to receive a 50% discount on my travel maps + occasional updates on new hiking guides & travel resources.
Taylor ♡
Distance: 4.2km
Elevation gain: 232m
Type of trail: out & back
Rated: moderate
Estimated time: 1.5hrs
The Stoney Lookout trail (see map) starts up at Norquay; one of Banff's ski hills. You can walk here, however getting a ride would be much more ideal.
You'll notice a change in elevation as you go, however it's nothing too crazy and as long as your fitness level is moderate you'll be ready to roll. As you hike the Stoney Lookout trail you'll hear the creepy, creeky trees moving and talking as you walk amongst lush, green moss.
The Stoney lookout trail will bring you to a viewpoint overlooking the town of Banff, then a second viewpoint overlooking Banff's famous Cascade Mountain. It's very important to bring bear spray on this hike – grizzlies are often seen in this location.
8. Fenland Loop & Vermillion Lakes

Distance: 1.8km (not including Vermilion Lakes)
Elevation gain: 55m
Rated: easy
Type of trail: loop
Estimated time: 1hr
The Fenland Trail (see map) is located in town. You can find the trailhead as you go toward Vermillion Lakes next to the Banff sign. It's a quick walk through the forest and is great if you're looking to get out for a bit of exercise.
Note – the area floods early in the season. I attempted this in June 2020 and had to turn back because the area was under water.
You'll have access to Vermillion Lakes road from here. I would totally suggest walking over to Vermillion Lakes for sunset. This is a beautiful lake boasting perfect views of Mount Rundle and Sulphur Mountain. You can find 2 docks along the lake.
9. Cascade Ponds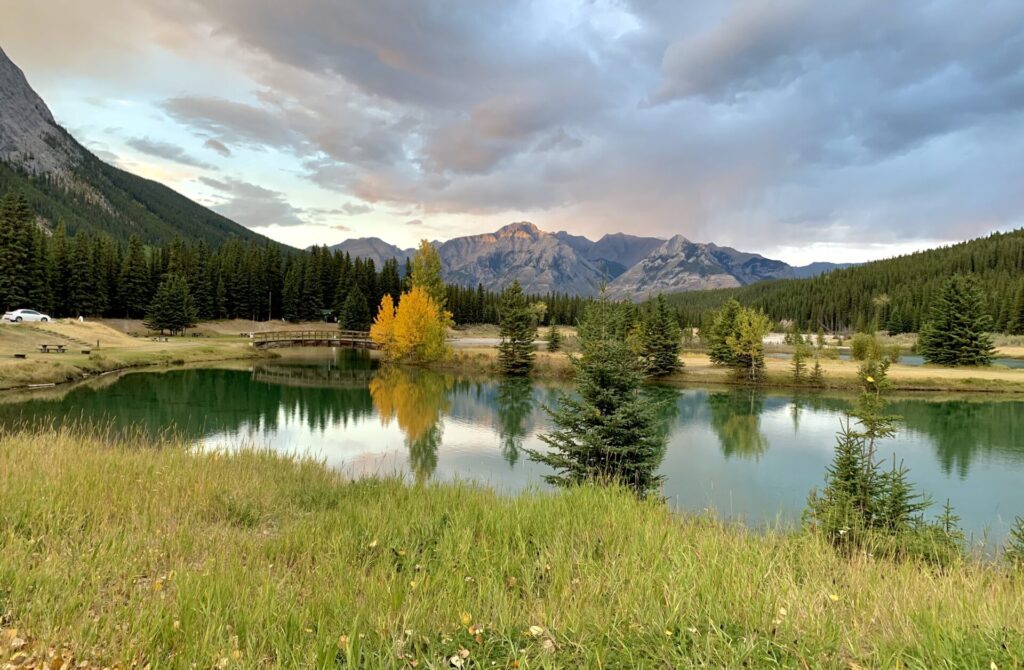 Distance: 2.4km
Elevation gain: 87m
Rated: easy
Type of trail: loop
Estimated time: 1hr
Cascade ponds (see map) is a turquoise pond located very close to town. It's a day-use area that features picnic tables and fire pits. You can usually find the locals hanging out here year round floating in the water or roasting marshmallows over the fire.
It's a great place to spend a day in Banff or stretch your legs and go for a quick walk.
10. Stewart Canyon & Lake Minnewanka Trail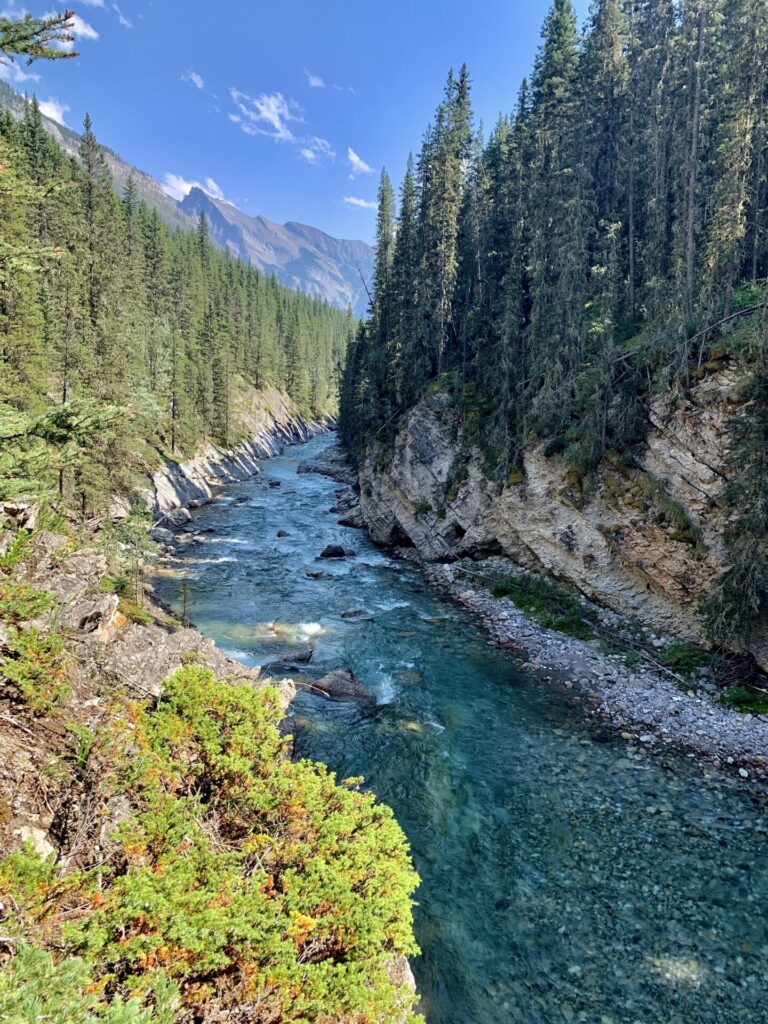 Distance: 6.8km
Elevation gain: 260m
Rated: moderate
Type of trail: out & back
Estimated time: 2hrs and 15mins
Lake Minnewanka is one of Banff's most famed lakes – you must stop by and check it out if you're visiting Banff. It's a beautiful blue lake located just outside of town and is accessible via the Roam bus during summer.
The Stewart Canyon trail (see map) takes you along – you guessed it – Stewart Canyon. You'll follow the Lake Minnewanka trail, then come across a bridge. From here go left and continue down the trail until you reach a rocky area.
Here you can relax and listen to the sounds of flowing water. It's likely that you'll see some form of wildlife on this trail. During summer of 2021 there was a fox hanging out around the docks, and one evening I saw a massive group of long horned sheep crossing the bridge.
11. Johnston Canyon Ink Pots Hike
Distance: 11.7km
Elevation gain: 608m
Rated: moderate
Type of trail: out & back
Estimated time: 4-4.5hrs
The Johnston Canyon Ink Pots hike (see map) is a Banff classic. Here you can find waterfalls, mountains, vibrant cold spring pools, gushing rapids, and massive canyon walls sculpted by water.
If you don't want to complete the entire hike, you can still visit Johnston Canyon and check out the waterfalls and huge canyon walls. This is a great hike for all age groups and ability levels.
More: Johnston Canyon Ink Pots Hike: Cold Spring Pools & Waterfalls In Banff National Park
12. Cascade Falls
Our final item on the list of easy hikes in Banff is Cascade Falls. Cascade Falls is actually an ice climbing route in the winter. There's no Alltrails map for this hike, but it can be accessed from the parking lot on the left side of Range Road 115B driving toward Lake Minnewanka. Turn off left before you hit Cascade Ponds.
Once you walk past the row of trees next to the parking lot you'll see a sign marking the trailhead. The hike up isn't overly strenuous, but you will gain elevation. Once you reach the falls you can climb up and around them! From here you'll have a perfect view of Mount Rundle as well as an overhead view of Cascade Ponds.
---
Recommended Hiking Gear
The following items are some of my favourites – I never hit the trail without them!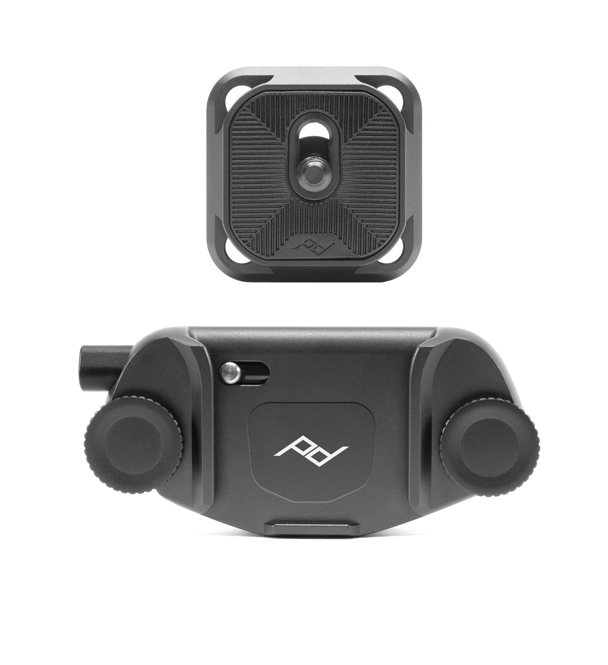 The Capture Clip by Peak Design is a sturdy, safe, and super convenient way to carry your camera while hiking or backpacking.
Find it on Amazon (CAD).
Find it on Peak Design (US).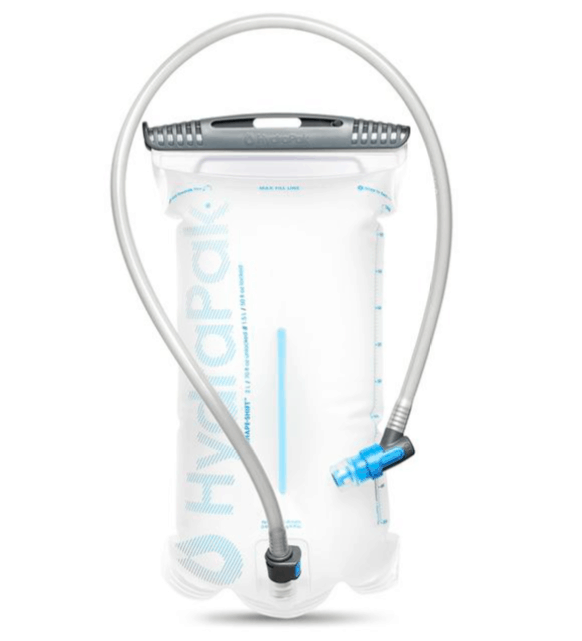 A hydration reservoir is SO important. It holds 2L+ of water and keeps you hydrated on-trail. I use the 2L Hydrapak; it never leaks and has a detachable tube.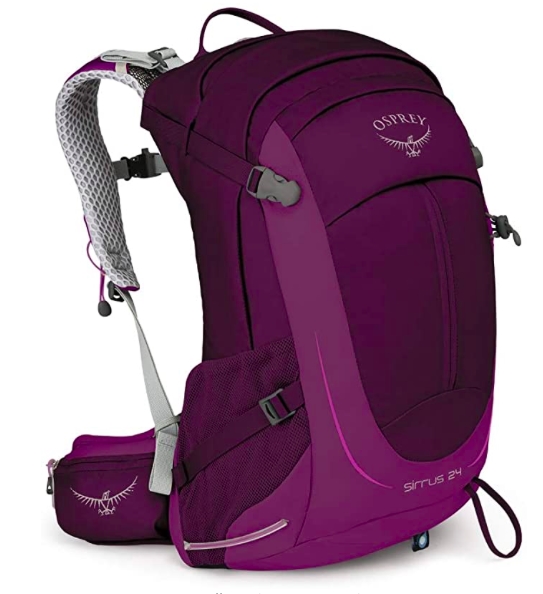 Things to look for in a good quality day-pack: sternum strap, hip belt (with pockets), and a breathable mesh system for your back. I use the Osprey Sirrus 24L pack (men's version) and I LOVE it!
---
What To Wear Hiking in the Rockies
For a detailed guide on what to wear hiking in the Canadian Rockies, check out this post.
Choosing what to wear hiking can be confusing, but the secret to properly dressing for a hike is layering. You can mix and match the tops and bottoms you already own to make up your base layers, however in addition to those clothes you'll need a few extra things:
A waterproof jacket is the most important layer for hiking – it keeps you warm and protects you from wind and rain. I use the Marmot Eco Precip Jacket (men's version) which is totally a bang-for-your-buck. If rain is in the forecast, don't forget to pack waterproof pants (men's version) too.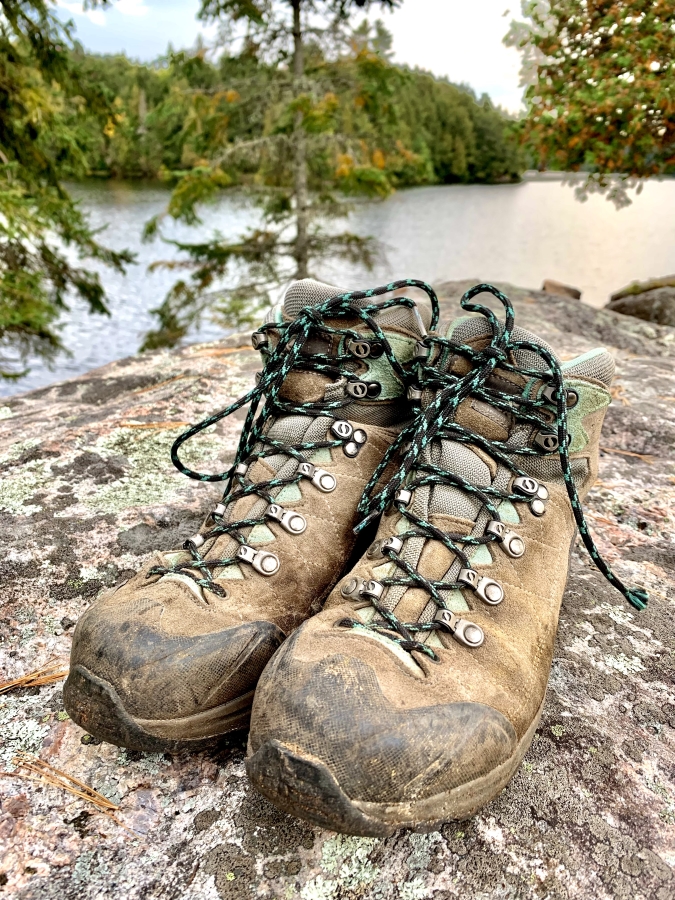 A good pair of hiking boots are Gore-tex, provide ankle support, and are durable. I use the Scarpa Kailash boot (men's version) and they've never let me down. You'll also want a good quality pair of socks. I use Smartwool – they're great quality and last an entire season.
A puffer jacket acts as your warm layer. I use the hoodless Columbia Women's Heavenly Jacket (men's version). Alternatively you can use a fleece zip – I have this one (men's version) from Columbia. Both of these options are perfect layers to keep you warm on windy, cold, or high elevation hikes.
Rocky Mountain hiking exposes you to different natural elements and conditions – it's imperative that you're prepared for whatever nature throws at you. Trust me, I've learned the hard way!
More: Day-hiking Gear Guide
More: What to Wear Hiking in the Canadian Rockies
---
Where to Stay in Banff
Travellers can also opt to stay in locations near Banff:
Happy adventuring!
Taylor ♡
---
Like This Post?
Share with friends or save it for later!
---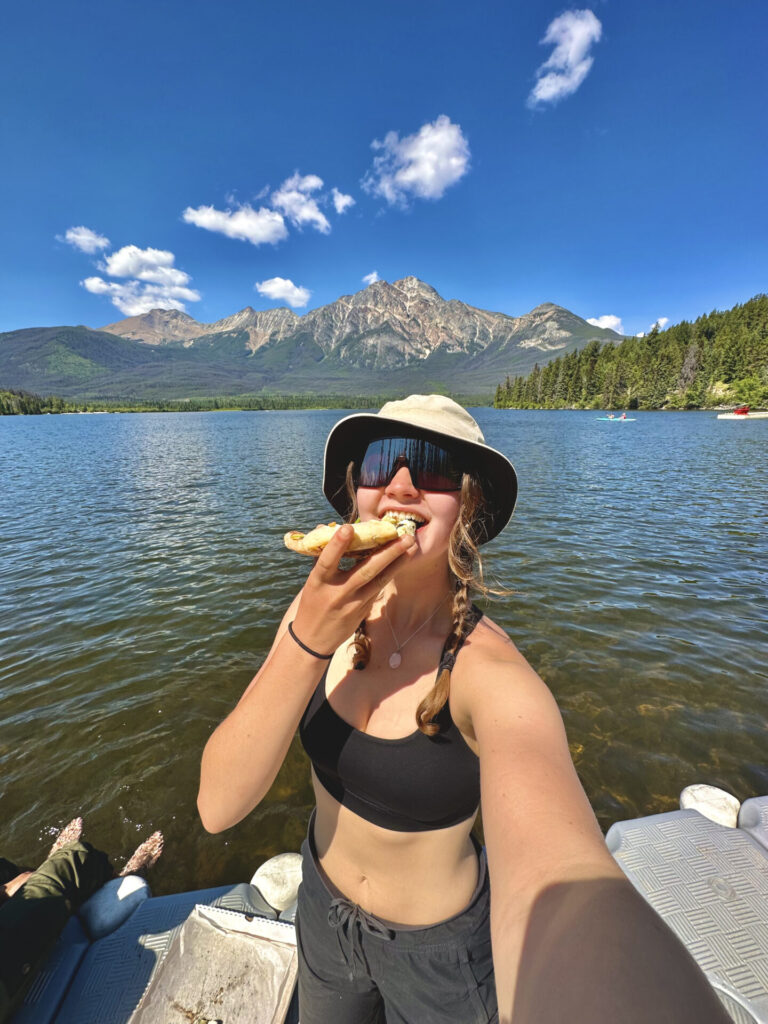 About The Author
HI, I'm Taylor – the voice behind The Holistic Backpacker.
After moving to Banff National Park in 2020 I became an outdoor adventure enthusiast and vowed to never stop exploring.
I now spend my days travelling the world, climbing mountains, and spending nights under the stars in the Canadian Rockies backcountry.
I created The Holistic Backpacker so I could share my adventures and help connect people like you with the same amazing experiences.