"You must go on adventures to find out where you truly belong."

Sue Fitzmaurice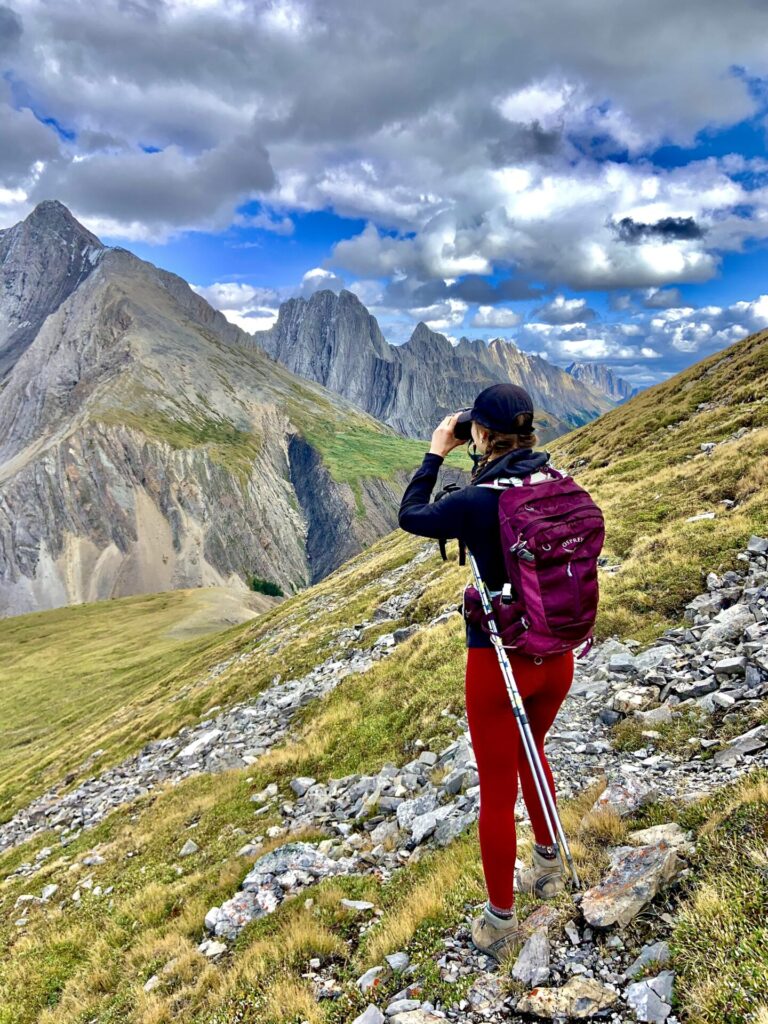 What is Scrambling?
---
Scrambling is considered more advanced hiking; it's typically when you use your hands while walking up steep terrain. I grew up in flat ole' Southern Ontario, so (naturally) when I moved to Banff I had no idea what scrambling was. It's now however become one of my favourite mountain-style activities!
To better equip you for scrambling, here's some lingo you should know about:
Scree – a collection of loose rock debris covering a slope. Typically broken rock fragments at the base of crags, mountain cliffs, volcanoes, or valley shoulders that has accumulated through periodic rockfall from adjacent cliff faces (AKA talus).
Scree ski – better to just watch a video to understand what this is!
Please note that scrambling is fun and it gets your adrenaline pumpin' BUT it is dangerous and it does require hiking experience. Scrambling should not be attempted by novice hikers unless accompanied by a more experienced adventurer.
If you're new to hiking, checking out my hiking guides instead!
---
Explore my Favourite Scrambling Destinations:
Planning a trip to the Rockies? Check out my detailed trip planners for Canada's Rocky Mountain parks.
---
Explore My Scrambling Trail Guides:
---
Looking for More Adventures?
My "regular" hiking guides can be found here in addition to the following outdoor activities:
---
Keep up with my Latest Outdoor Adventures: