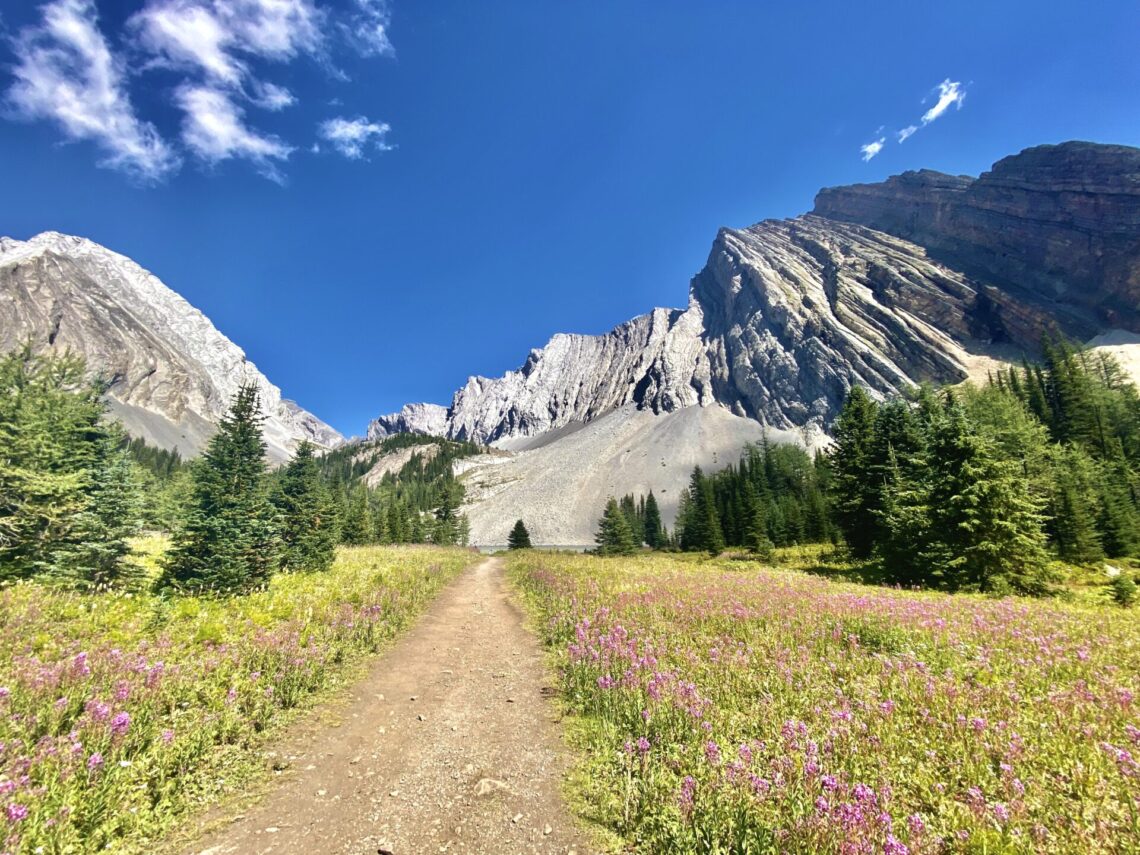 How to Hike to Chester Lake in Kananaskis
The Chester Lake hike in Kananaskis is great for all ages, ability levels, and furry friends. Chester Lake is a popular hike year round: in summer users visit Chester Lake for a refreshing swim, and in winter users trek along the pristine snowshoeing trail.
My favourite thing about Chester lake is actually Mount Chester itself which is the swirly, unique mountain backing the lake. Mount Chester reminds me a lot of Mist Mountain – another hike in Kananaskis that features natural hot springs!
Looking for more hikes in Kananaskis? Click here.
Now, let's go hiking!
Skip Ahead:
This post contains affiliate links; see my full disclosure. If you click these links and make a purchase you're supporting The Holistic Backpacker. Thanks for your support & happy adventuring! – Taylor ♡
---
---
How to get to the Chester Lake Trailhead
The Chester Lake trailhead is located in Peter Lougheed which is a Provincial Park in Kananaskis Country. The Chester Lake trailhead is located along Highway 743 (aka the Smith Dorien Trail) at a distance of 1 hour, 20 minutes from Banff or 2 hours from Calgary.
There are no buses or shuttles in the Kananaskis region, so if you don't have a car you'll need to rent one to access the trailhead.
Note that a Kananaskis Conservation Pass is required for all visitors with a vehicle who plan to visit Kananaskis.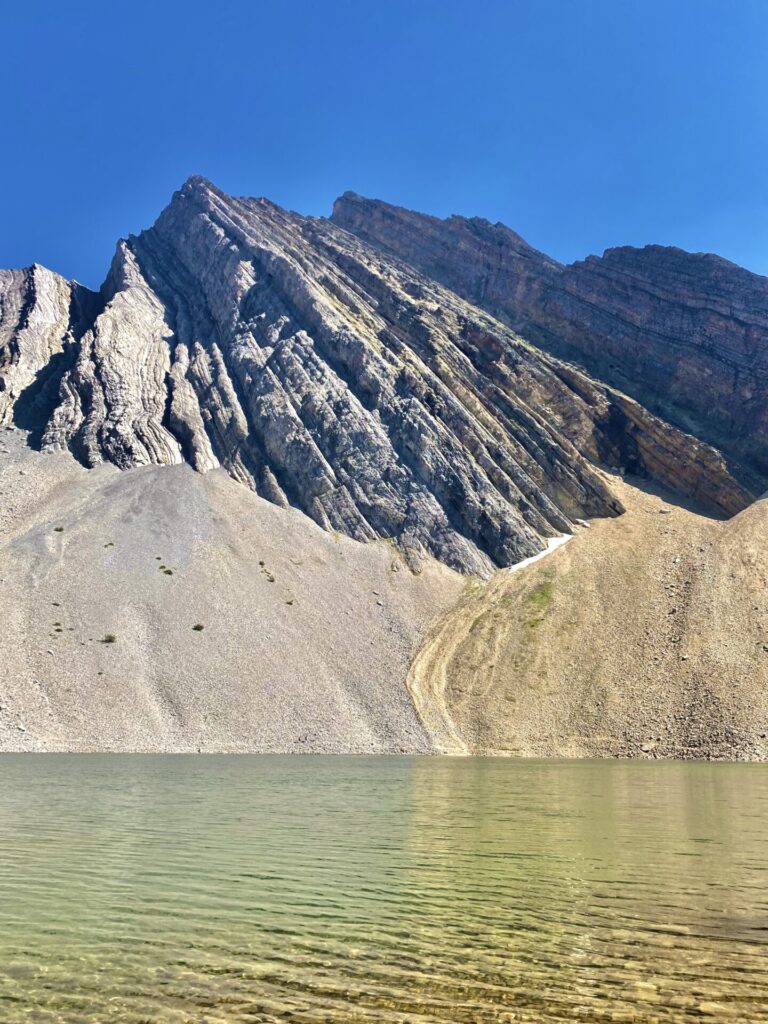 ---
About the Chester Lake Trail
Distance: 9.3km
Elevation gain: 433m
Rated: moderate
Type of trail: out & back
Estimated time: 3 hours
The Chester Lake trail is a great hike year round. The trail is well trafficked, so you can expect to find lots of people along the way. The abundance of people makes this a great hike for beginners or solo hikers.
The hike is relatively easy. The trail starts out following switchbacks with gradual, but steady elevation through a pine forest. After some time, the trail will get steeper (but nothing overly strenuous) until it reaches an opening which is filled with wildflowers during the summer months; July is usually the best time of year to see the wildflowers.
Shortly after entering the clearing, users will find the striking Chester Lake.
Plan on Hiking to Chester Lake in Winter?
If you plan on hiking to Chester Lake in winter, you'll need to follow the snowshoe trail – you can find the Alltrails map here. Alternatively, if you plan to cross country ski, you'll need to follow the summer route (map featured above).
Since the trail is so well travelled, you shouldn't actually need snowshoes unless you plan to hike after a fresh dump. Instead of snowshoes, it's recommended that users bring crampons or micro-spikes.
If you're looking to purchase snowshoes, Atmosphere frequently has sales. You can also find high quality snowshoes at both MEC (for Canadians) and REI (for Americans).
Helpful Information & Tips
Try to hike this trail on a warm, sunny day. This is when the lake is best enjoyed.
Bring a travel towel if you plan to swim.
Bring a camping chair. There's honestly nowhere good to sit around the lake – a lightweight backpacking chair like this would make for a much more comfortable experience.
Start the Chester lake hike early or late (for sunset) to avoid crowds.
Make sure you find the elephant rocks. I'll explain where to find these next.
Bring a picnic, some beers, or good snacks – plan to spend the afternoon!
There are plenty of Larch tress on this hike, which makes it great for fall colours.
Want to extend your hike? Make it a loop; summit the Fortress and find the Headwall Lakes OR visit the Three Lakes Valley – both of these hikes start from the Chester Lake trailhead and pass by Chester Lake.
Follow The Holistic Backpacker's Adventures on Socials:
Keep Up With My Adventures!
Sign up for my newsletter and stay up-to-date with my latest adventures, gear guides, and eco-resources!
Taylor ♡
---
Hiking to Chester Lake
If you plan to hike to Chester Lake in the winter, please refer to my information about the winter hiking trail! This rest of this guide focuses only on the summer trail.
Chester Lake Trailhead
You'll notice right away that there's a fork in the trail at Chester Lake. Hiking straight takes you to the summer route and hiking right takes you through the snowshoe route.
When I hiked this trail I didn't do any research, so I accidentally took the snowshoe route for a little bit before realizing I was on the wrong route. You can take the snowshoeing trail if you want (is it shorter), however it's not maintained and it's overgrown. I'd personally advise against utilizing the snowshoe route in the summer.
You can expect to follow switchbacks through a pine forest for the first 2.6km of the Chester Lake hike. Initially, you'll gain gradual, but steady elevation for the first couple kilometres. The terrain over the last 0.5km of the switchbacks becomes a bit steeper, but nothing overly strenuous.
After the switchbacks, users will enter a clearing/little meadow. Here you can expect to find blooming wildflowers around July backed by distant mountains like Mount Chesmil and Mount Murray.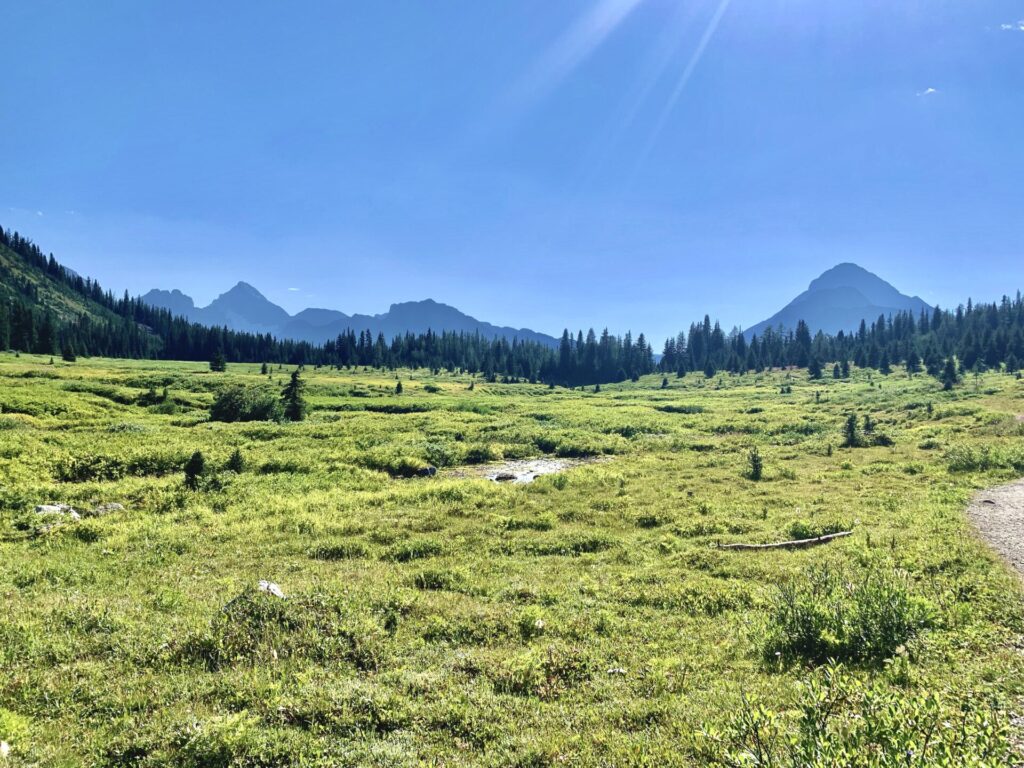 Chester Lake
After a quick, flat walk from the meadow users will find Chester Lake. The highlight of Chester Lake is the enormous and intricate Mount Chester that just-so-perfectly frames the light green water of this beautiful alpine lake.
I could imagine the fishing here is quite good. The entire time I sat on the shores of Chester Lake I watched countless fish jump at the surface. You can find more information for fishing at Chester Lake here.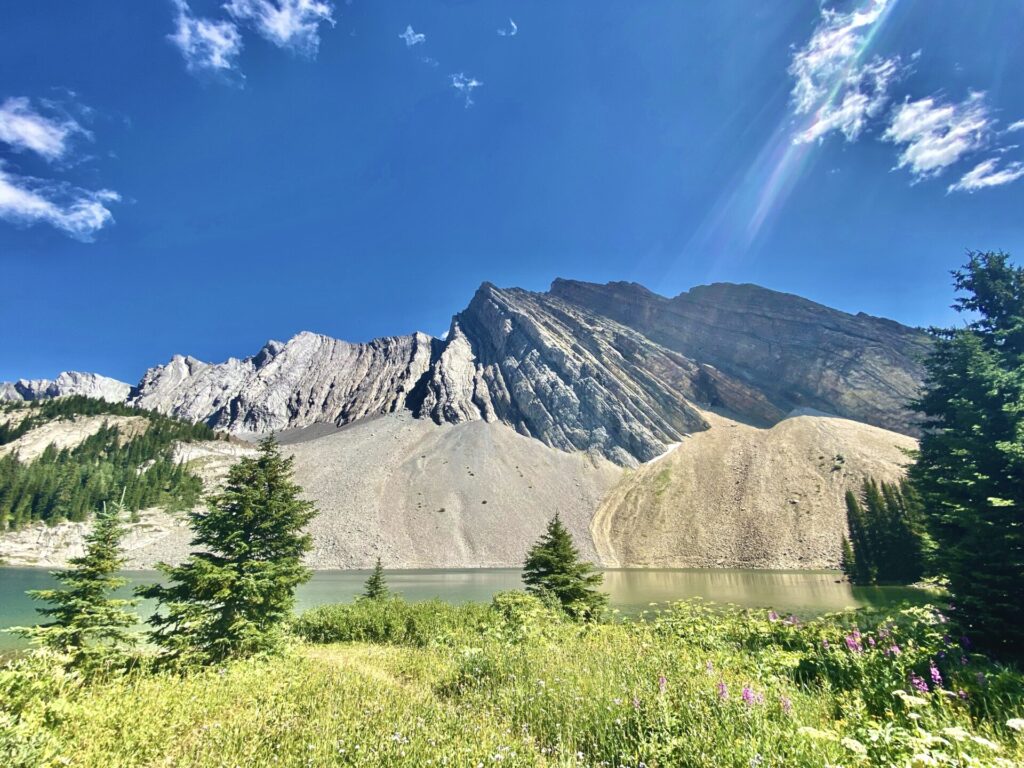 Once you arrive, you'll notice there's nowhere "good" to sit. The entire shore of the lake is covered in vegetation with only a small clearing here or there. If you plan to set up shop at the lake, I'd recommend bringing a backpacking chair or at least a picnic blanket to make your visit more comfortable.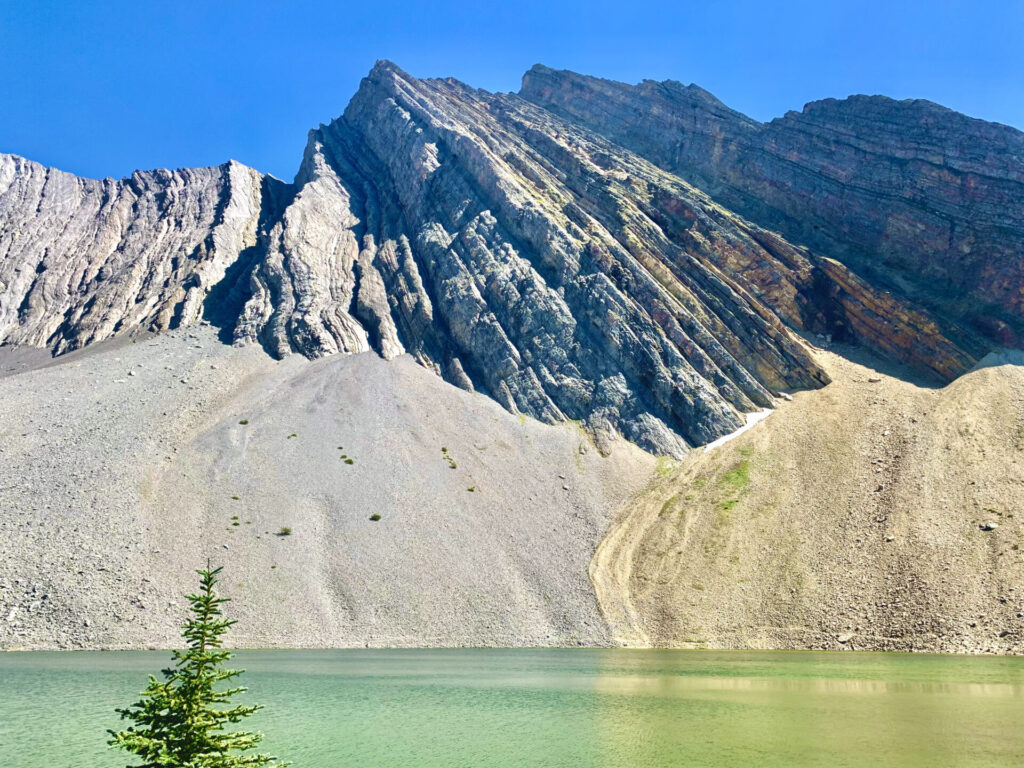 Feel free to hike around the lake or swim! Just note that the looks inviting due to it's tropical-like colour, but it's actually cooooold. Rather than swim, prepare for a quick dip, and have a lightweight travel towel nearby to dry you off.
The Elephant Rocks
I didn't research this hike at all before hitting the trail. I'd just returned home the previous night from a trip to Jasper National Park (this trip consisted of a 3 day canoe trip on Maligne Lake and the Sulphur Skyline hike). Needless to say I didn't have much time to research or plan this quick little day hike in Kananaskis.
BUT I wish I'd taken the time to look into the hike more because I missed the elephant rocks! The elephant rocks are these unique rocks to the left of Chester Lake that look like little mountains.
Make sure you take the extra few minutes to walk over to the rocks and check them out!
---
Explore More Hikes In Kananaskis
Kananaskis is an area just outside of Banff that's made up of multiple Wildland Areas and Provincial Parks. Kananaskis is my favourite hiking destination in the Canadian Rockies, so I urge you to explore more hikes in the area!
Click here to explore more of Kananaskis.
---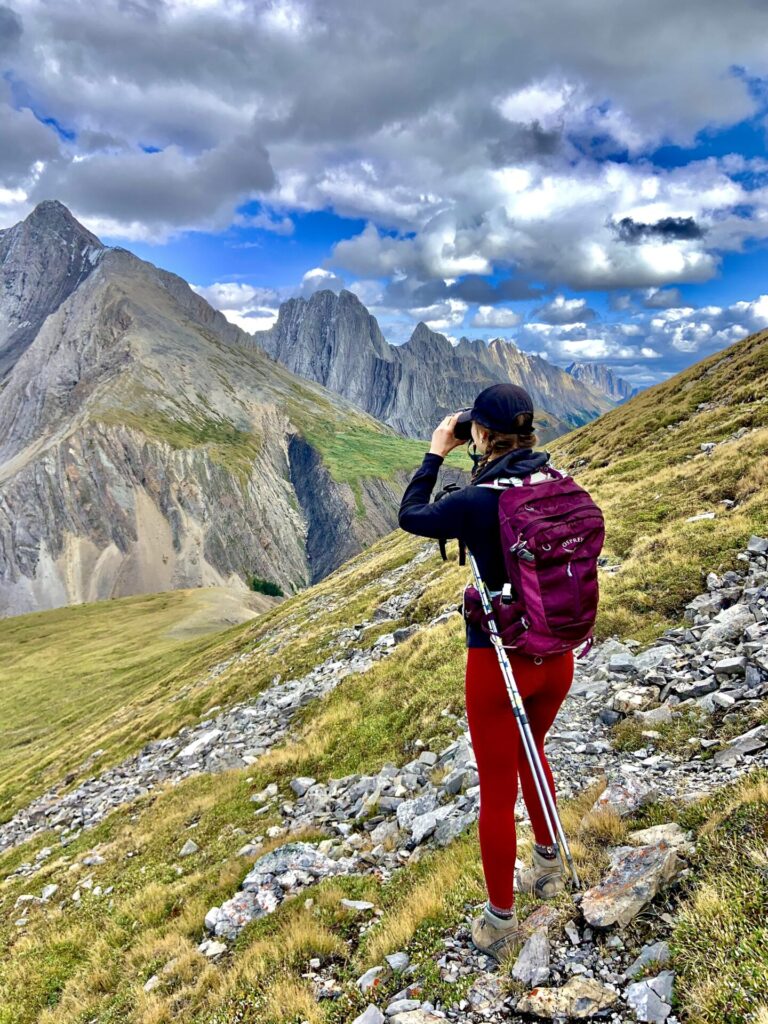 Featured Kananaskis Hikes:
Explore Kananaskis Country by Area:
Visit National Parks Nearby:
Looking for more hikes? Click here to explore all of my trail guides.
---
Recommended Hiking Gear
The following items are some of my favourites – I never hit the trail without them!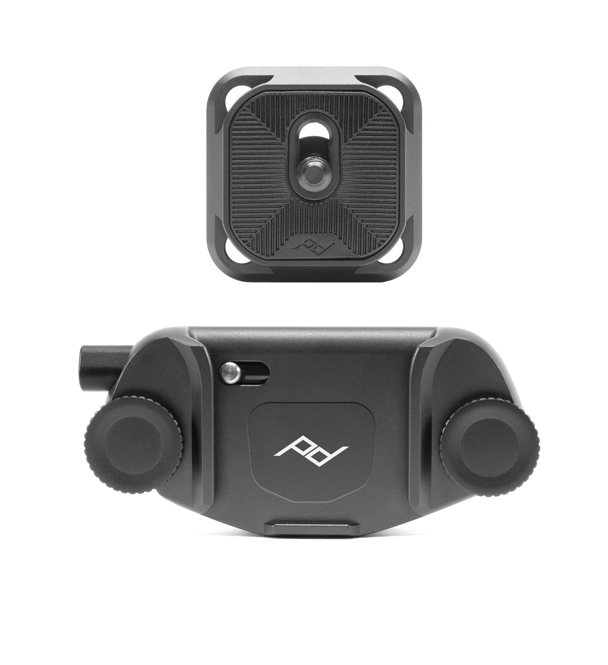 The Capture Clip by Peak Design is a sturdy, safe, and super convenient way to carry your camera while hiking or backpacking.
Find it on Amazon (CAD).
Find it on Peak Design (US).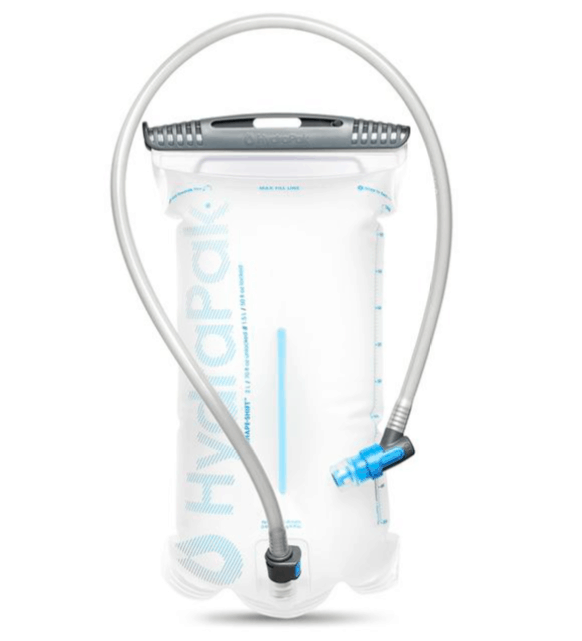 A hydration reservoir is SO important. It holds 2L+ of water and keeps you hydrated on-trail. I use the 2L Hydrapak; it never leaks and has a detachable tube.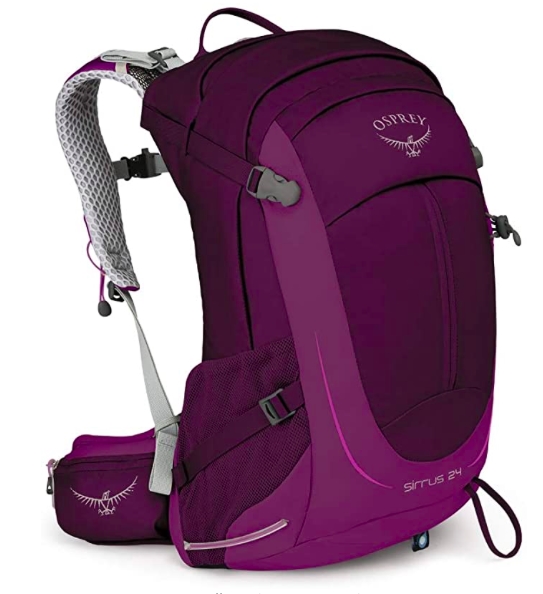 Things to look for in a good quality day-pack: sternum strap, hip belt (with pockets), and a breathable mesh system for your back. I use the Osprey Sirrus 24L pack (men's version) and I LOVE it!
---
What To Wear Hiking in the Rockies
For a detailed guide on what to wear hiking in the Canadian Rockies, check out this post.
Choosing what to wear hiking can be confusing, but the secret to properly dressing for a hike is layering. You can mix and match the tops and bottoms you already own to make up your base layers, however in addition to those clothes you'll need a few extra things:
A waterproof jacket is the most important layer for hiking – it keeps you warm and protects you from wind and rain. I use the Marmot Eco Precip Jacket (men's version) which is totally a bang-for-your-buck. If rain is in the forecast, don't forget to pack waterproof pants (men's version) too.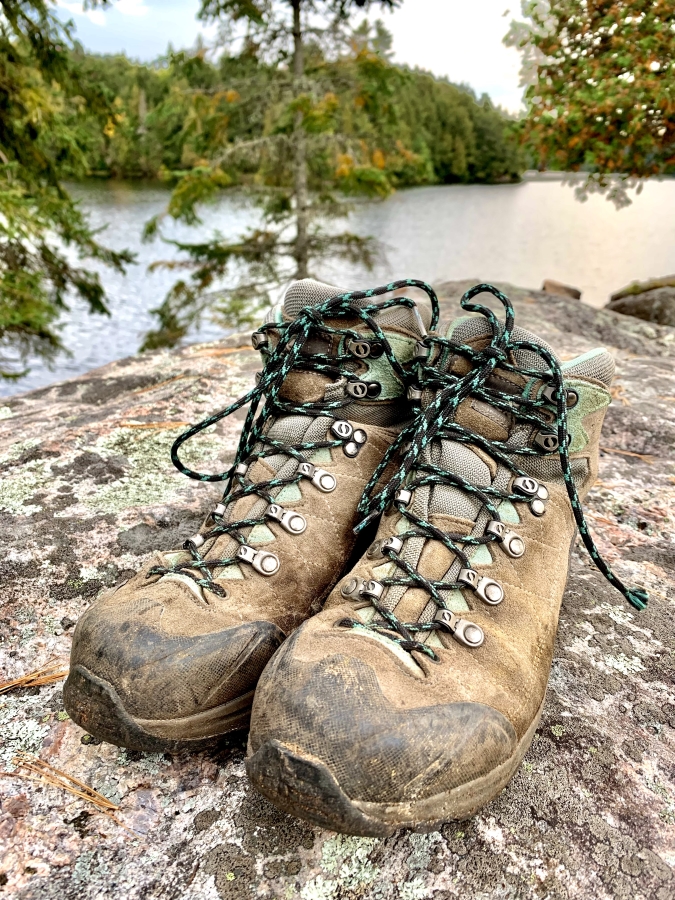 A good pair of hiking boots are Gore-tex, provide ankle support, and are durable. I use the Scarpa Kailash boot (men's version) and they've never let me down. You'll also want a good quality pair of socks. I use Smartwool – they're great quality and last an entire season.
A puffer jacket acts as your warm layer. I use the hoodless Columbia Women's Heavenly Jacket (men's version). Alternatively you can use a fleece zip – I have this one (men's version) from Columbia. Both of these options are perfect layers to keep you warm on windy, cold, or high elevation hikes.
Rocky Mountain hiking exposes you to different natural elements and conditions – it's imperative that you're prepared for whatever nature throws at you. Trust me, I've learned the hard way!
More: Day-hiking Gear Guide
More: What to Wear Hiking in the Canadian Rockies
---
Where to Stay in Kananaskis Country
Unless you plan on camping, there are very limited options for accommodations within Kananaskis Country itself. Here are a few options for every budget:
---
Happy adventuring!
Taylor ♡
---
Like This Post?
Share with friends or save it for later!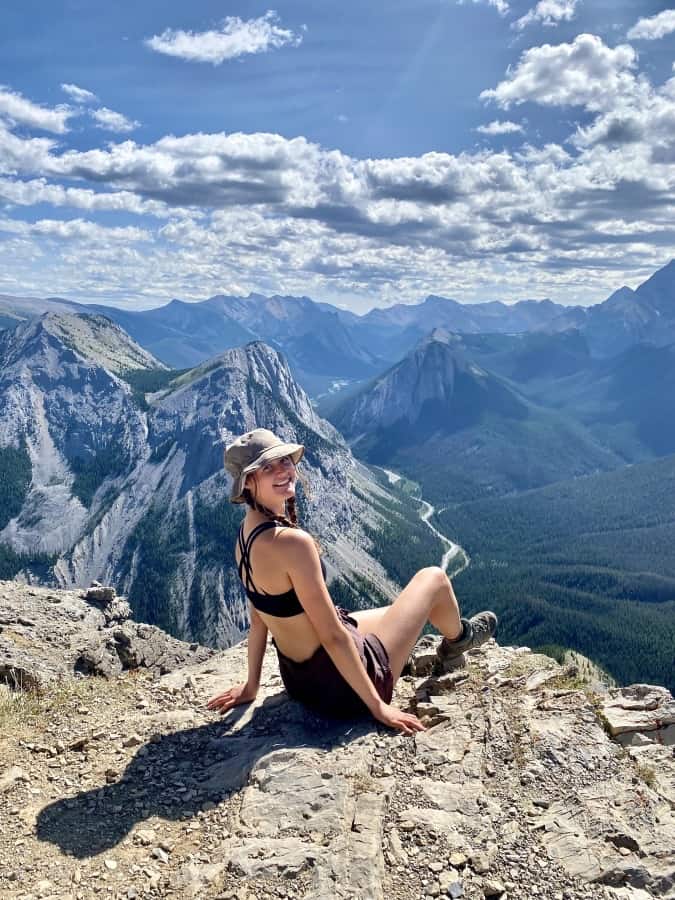 About The Author
---
Hey! I'm Taylor – the voice behind The Holistic Backpacker.
After moving to Banff National Park in 2020 I became an outdoor adventure enthusiast and vowed to never stop exploring.
I'm now focused on travelling the world and seeing everything our beautiful home has to offer.
I created The Holistic Backpacker so I could share my adventures and help connect people like you with the same amazing experiences.
I am also an advocate for the environment and do as much as I can to take care of our planet.
Get to know me and my story more here 🙂
I can't wait to share my adventures with you!