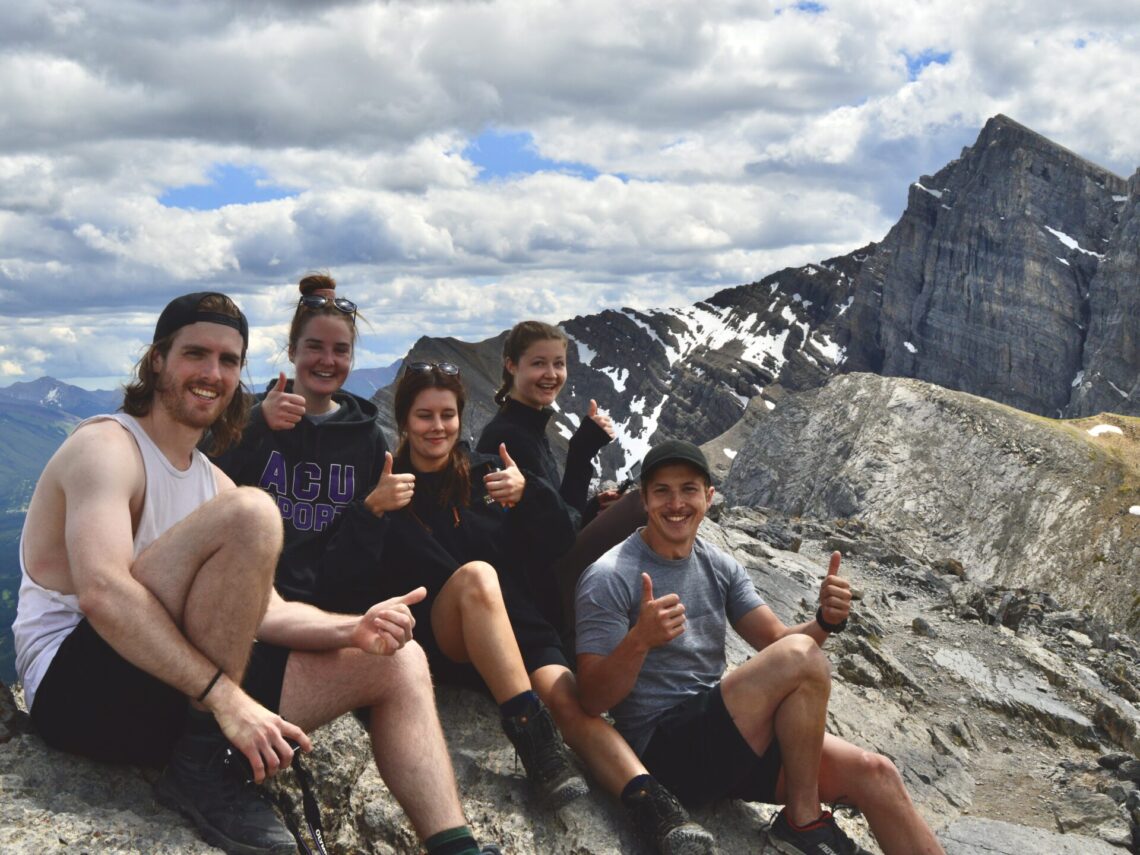 Summiting Ha Ling & Miner's Peak in Canmore
The Ha Ling & Miner's Peak trail is one of the most, if not the most, popular hike near Canmore. This is a well travelled trail that features incredible views of the East End of Rundle as well as a bird's eye view of the town of Canmore.
The Ha Ling & Miner's Peak hike is perfect for beginners looking to "up their hiking game" and is a great introductory trail for hiking in the Canadian Rockies. This was one of my first summits in the Banff region so it holds a special place in my heart.
In this post I'll outline everything you need to know about hiking Ha Ling & Miner's Peak as well as outline all the gear you need for hiking in the Canadian Rockies.
Now, let's go hiking!
Skip Ahead:
This post contains affiliate links; see my full disclosure. If you click these links and make a purchase you're supporting The Holistic Backpacker. Thanks for your support & happy adventuring! – Taylor ♡
---
How to get to Ha Ling & Miner's Peak
Ha Ling & Miner's Peak is located in Canmore which is a 20 minute drive from Banff National Park. There's no shuttle to the Ha Ling trailhead, so if you don't have a car you'll have to rent one to complete this popular hike near Canmore.
The road to the Ha Ling Trailhead – 742 AKA Smith-Dorrien/Spray Lakes Trail – turns into a gravel road which is oftentimes littered with Bighorn Sheep. If you've never driven up a mountain road before, this will probably blow your mind!
742 is one of the 2 major roads in Kananaskis Country that connects you to all the great hiking trails in the area. Be sure to check out my other trail guides for Kananaskis Country. This is my favourite hiking destination in the Canadian Rockies
It's important to note that as of 2021 you need a conservation pass if you plan to enter Kananaskis.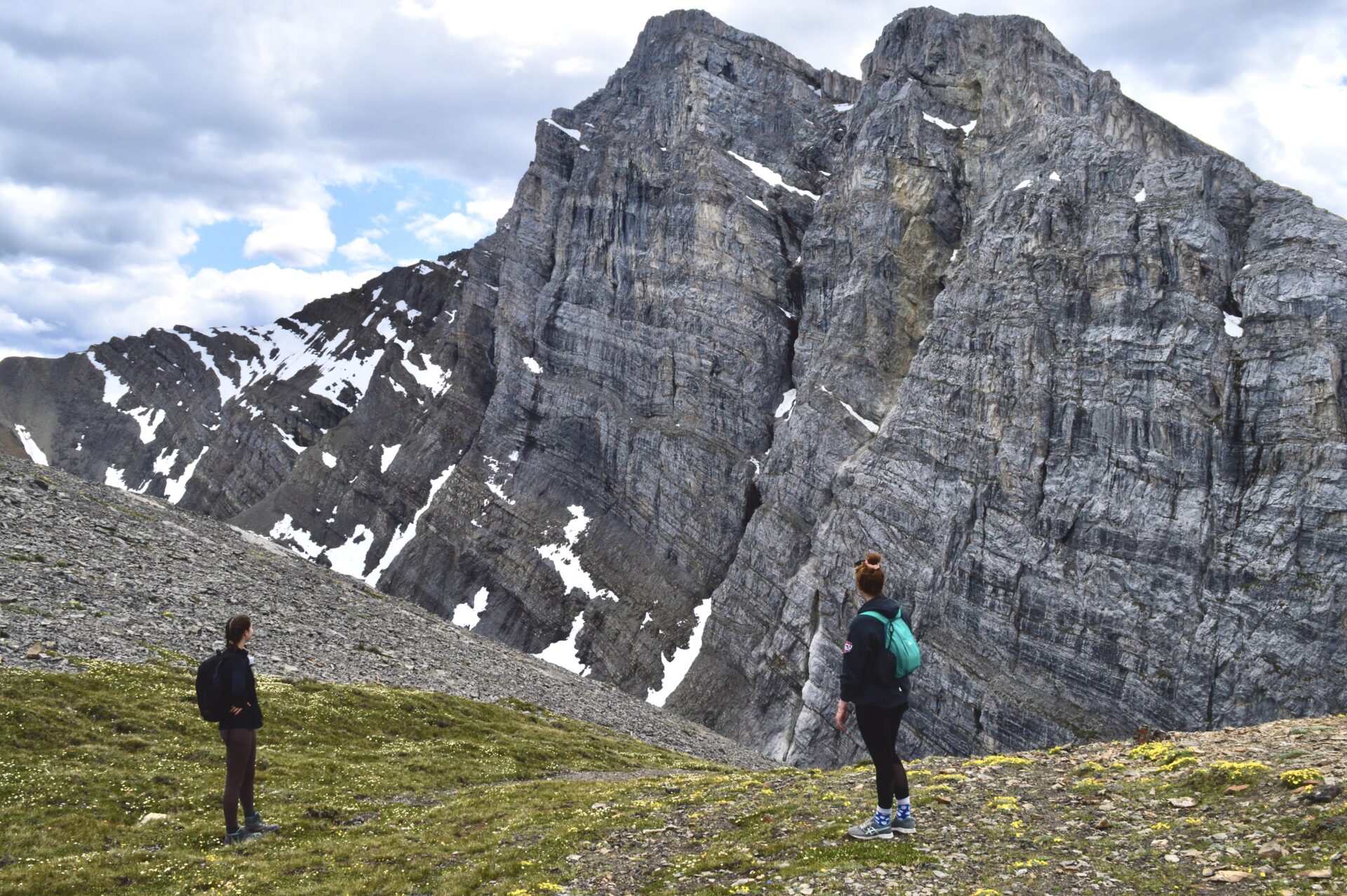 About Ha Ling & Miner's Peak Trail
Distance: 8.2km
Elevation gain: 864m
Rated: hard
Type of trail: out & back
Estimated time: 4hrs
Alternate route – make it a scramble! The Ha Ling scramble via North Bowl takes you down Miner's gully and turns this out & back trail into a loop. I haven't done this myself and I'd only recommend this to experienced hikers, but if you're searching for more of a challenge here it is.
More: Scrambles in the Canadian Rockies
---
Ha Ling & Miner's Peak is a well-trafficked trail that can be hiked year round (although in winter the road may be closed, adding extra distance to your hike). The trail follows switchbacks up Ha Ling Mountain through the forest.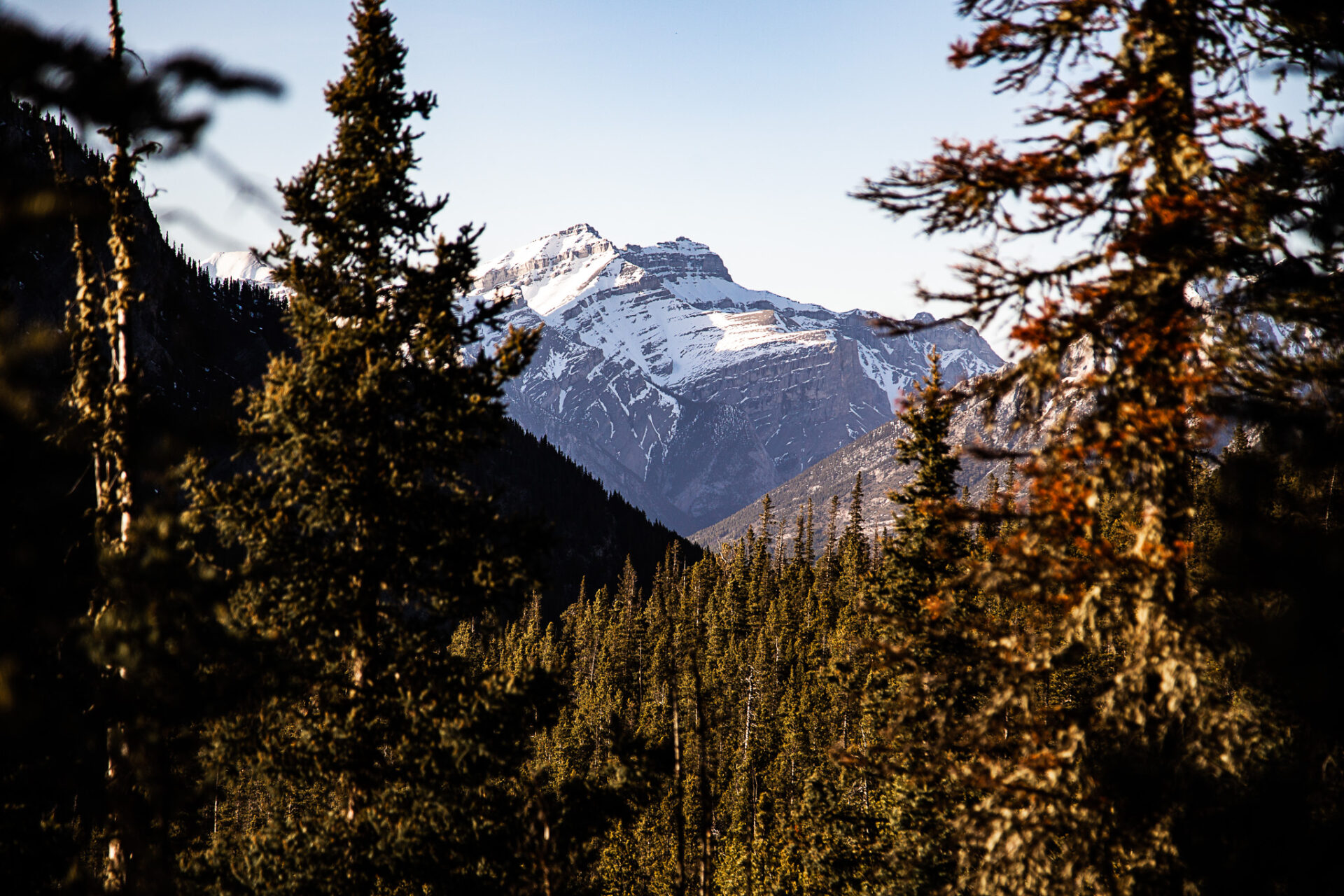 Views are minimal for the first section of this hike until you exit the tree line. After this point you'll have wide open views of the East End of Rundle, Whiteman's Pond, and a river. Shortly after you'll arrive at a steep set of stairs which will then take you up to an easy scramble to reach the ridge.
Once you reach Ha Ling summit you'll be totally exposed. Even in summer it can get quite cold, so I definitely recommend packing layers. Next I'll talk about a few pieces of gear and clothing I recommend for this hike to keep you warm and protected.
Connect via socials:
Sign up for emails to receive a 50% discount on my travel maps + occasional updates on new hiking guides & travel resources.
Taylor ♡
Hiking Ha Ling & Miner's Peak
The Ha Ling & Miner's Peak trail starts off as a grind. You'll be gaining steady elevation through a series of switchbacks through the forest. For the first 2 kilometres there won't be much to see, but then you'll break the tree line and the views will open up to the East End of Rundle, Whiteman's Pond and a river.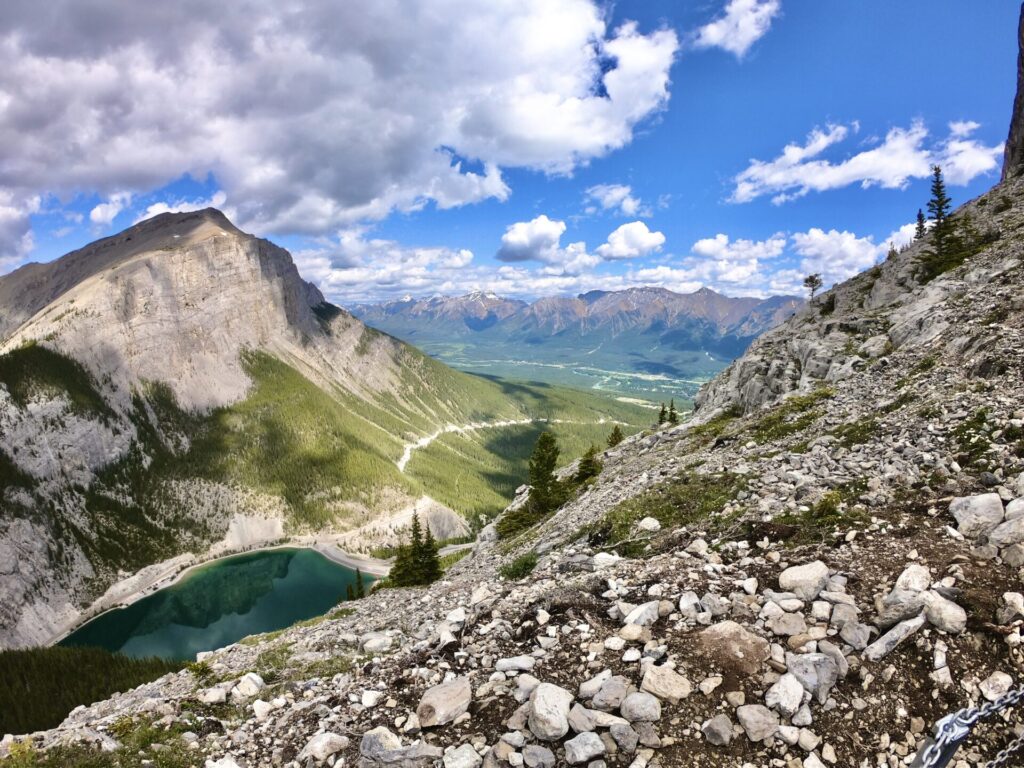 This first section of the hike is very straightforward and the path is easy to follow. For this reason plus the sheer amount of traffic, Ha Ling & Miner's Peak is great if you're interested in trying solo-hiking.
To Ha Ling Peak
I personally would rather scramble up steep terrain than use stairs, so this next section nearly killed me. Shortly after the viewpoint you'll come to a steep set of stairs that seem to last forever. This part is pretty yuck, but as soon as you pass the stair section you'll reach the quick and easy scramble that takes you up to Ha Ling Peak.
Go left for Ha Ling Peak and right for Miner's Peak.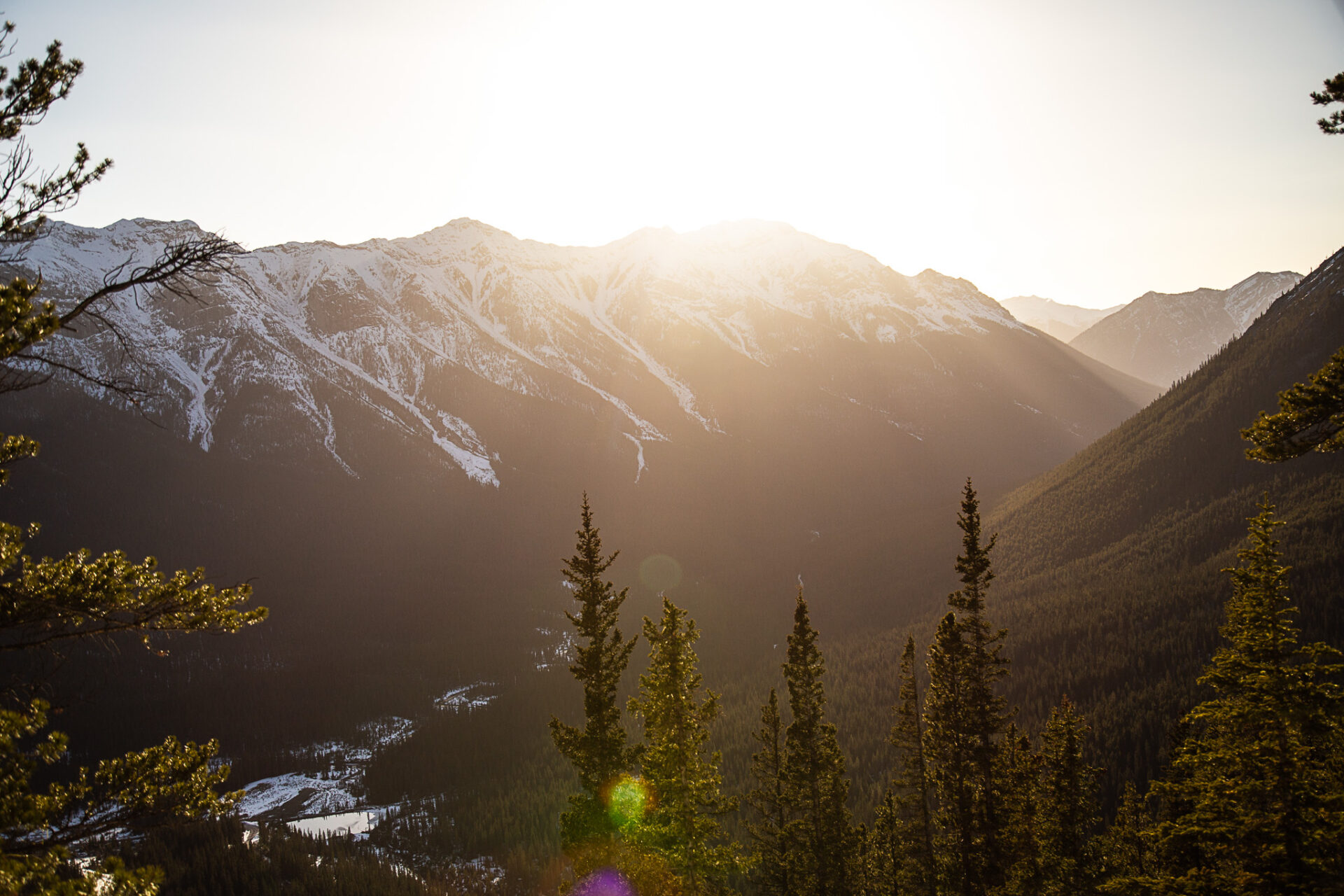 For reference scrambling is needing to use your hands to navigate steep terrain, usually on a scree field (loose rock). Some of the scrambles I've done in the Canadian Rockies are quite intense, however this one is totally doable and not spooky at all which is why Ha Ling is a great hike for those new to the mountains.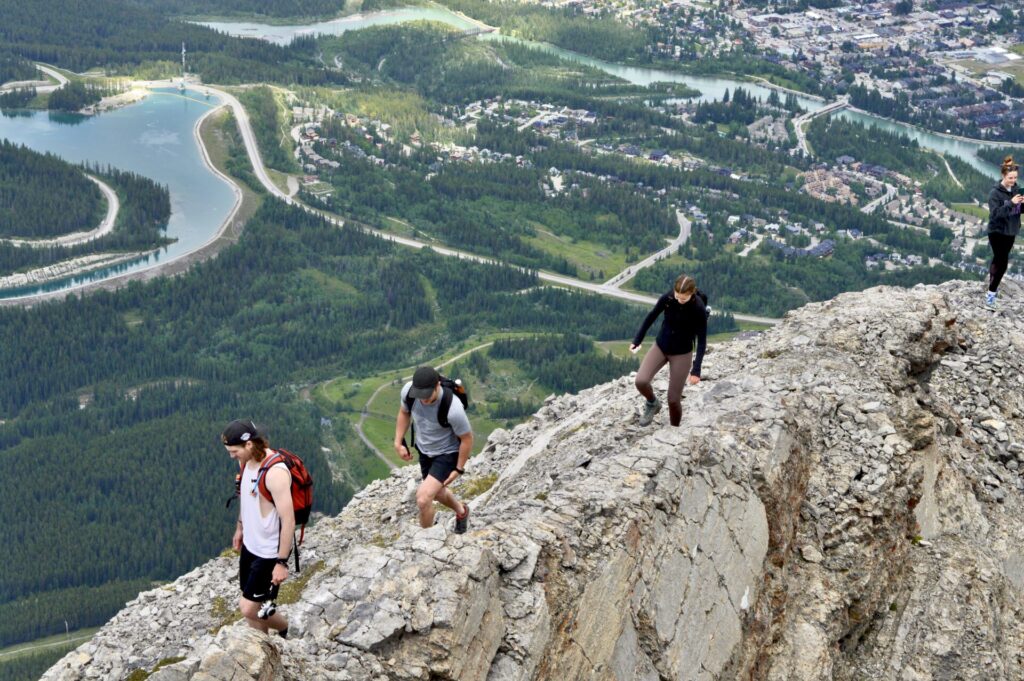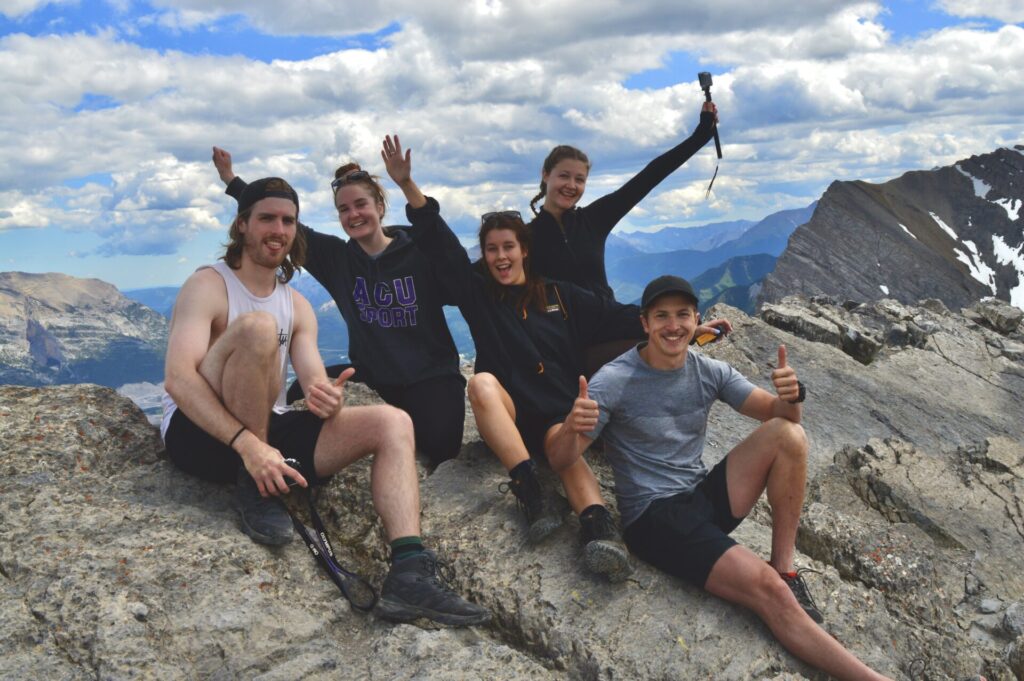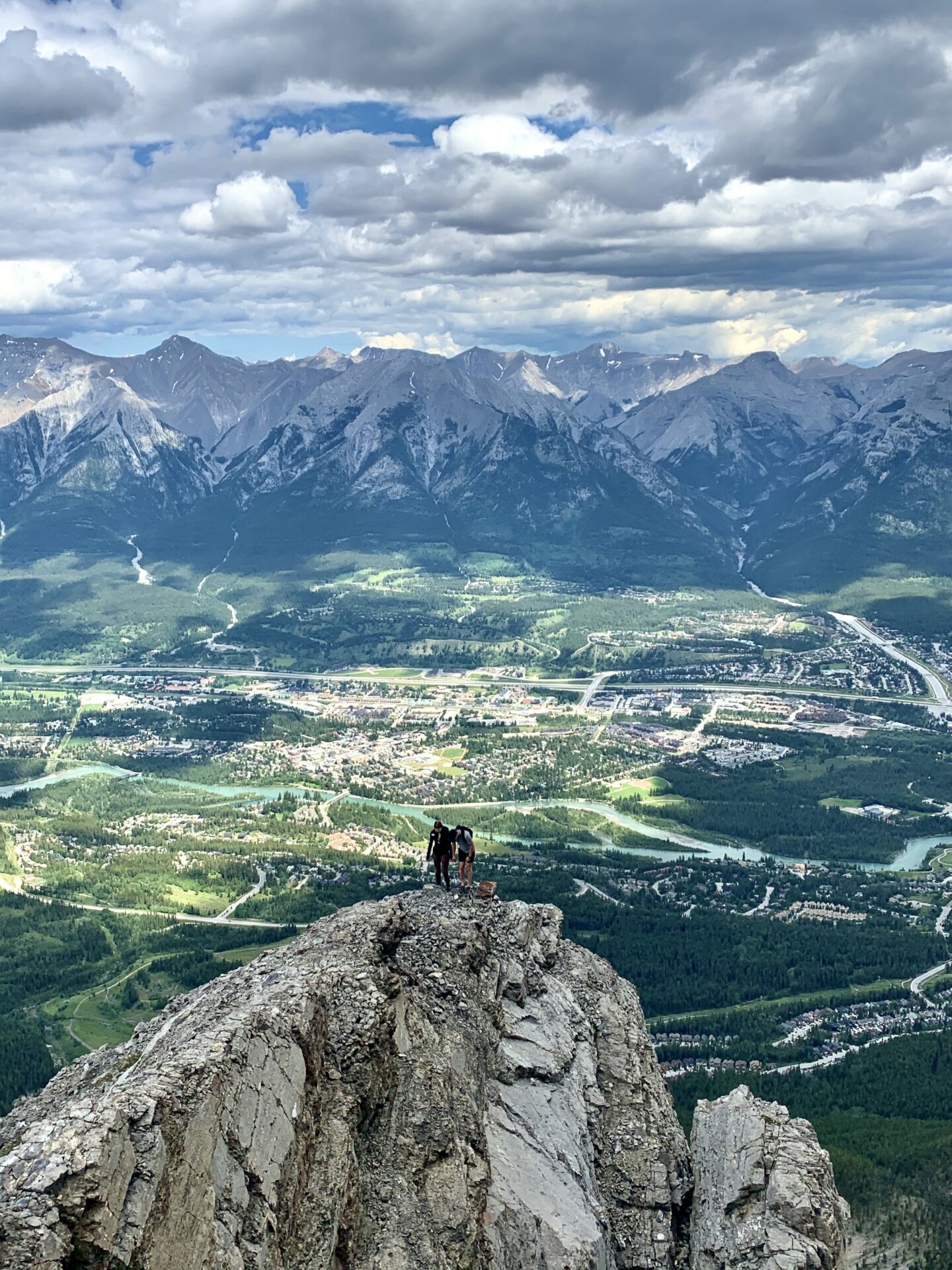 To Miner's Peak
After you're done admiring the views from Ha Ling Peak, it'll be time to make your way over to Miner's Peak.
You'll clearly see a trail to the right of Ha Ling Peak – I swear it's much easier and faster to complete than it looks!
I highly recommend making the trek over to Miner's Peak. This area is very scenic and less travelled. So, if you're after some solo time at the summit you may be able to find it here.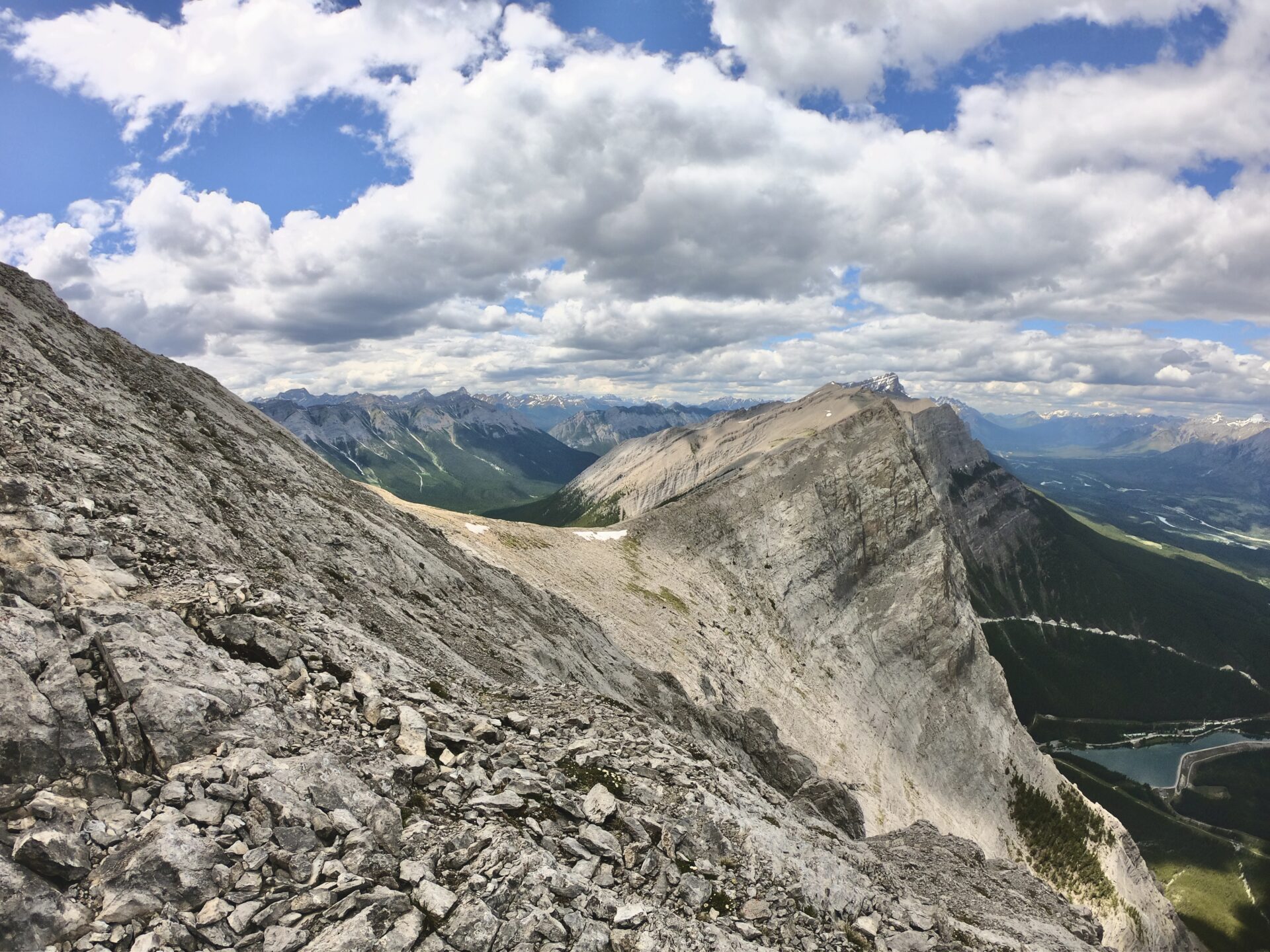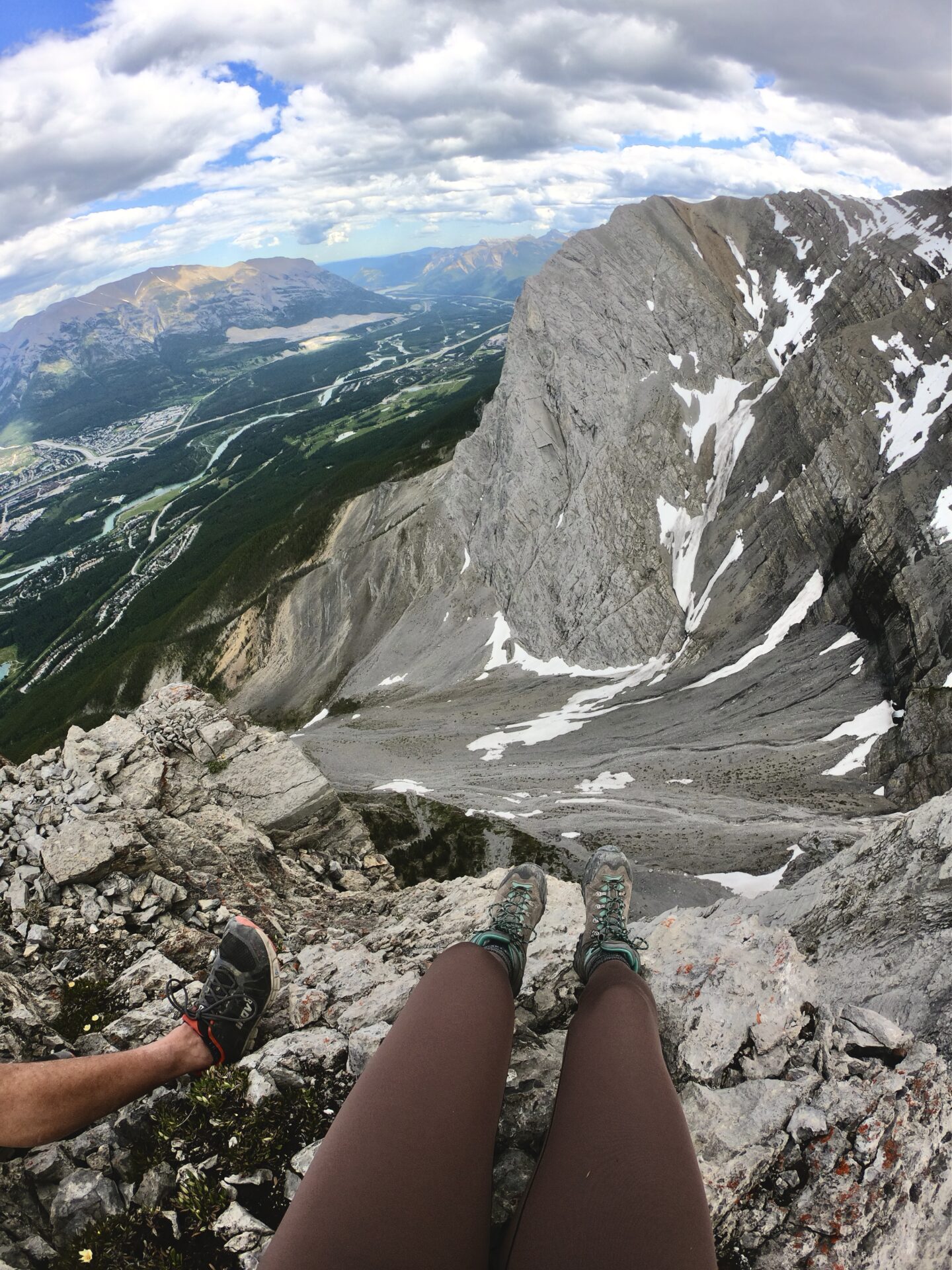 ---
Hiking Ha Ling in Winter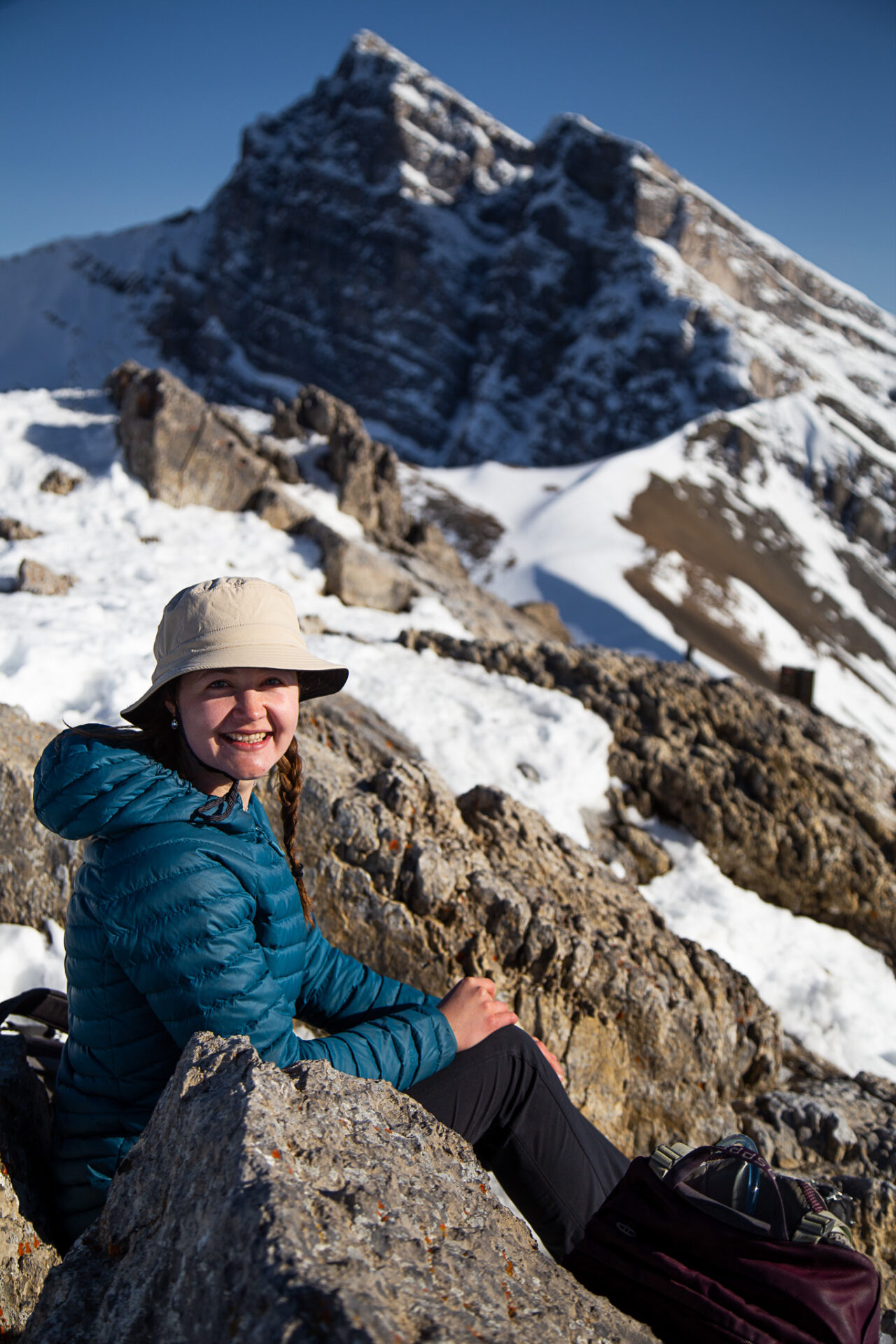 The Ha Ling trail is one of the best winter hikes in the Banff region. It's accessible year round, well-trafficked, and not overly exposed (minus the final stretch to the peak).
I actually recommend hiking the following three trails in winter: Tunnel Mountain (for a quick, easy hike), Sulphur Mountain (for a bit of a challenge), and Ha Ling (for a true winter summit hike).
The trail does cross avalanche paths, so it's important to keep an eye of the avalanche bulletin and practice avalanche safety. If crossing avalanche zones seems scary and out of reach, it may be a safer bet to stick to Tunnel Mountain or Sulphur Mountain.
Remember to dress in layers, bring crampons (I use this pair for winter hikes)/snowshoes if required, use poles, and be *over* prepared. Always carry extra water, food, and warm layers in the winter!
Bonus tip: slap on some sunscreen and wear a buff. The winter wind and sun can be brutal on your skin.
Bonus-bonus tip: Unless you've got mountaineering experience, it may be best to leave the Ha Ling hike to spring. You'll still find super snowy conditions at the peak, even in April/May!
---
Explore More Hikes In Kananaskis
Kananaskis is an area just outside of Banff that's made up of multiple Wildland Areas and Provincial Parks. Kananaskis is my favourite hiking destination in the Canadian Rockies, so I urge you to explore more hikes in the area!
Click here to explore more of Kananaskis.
---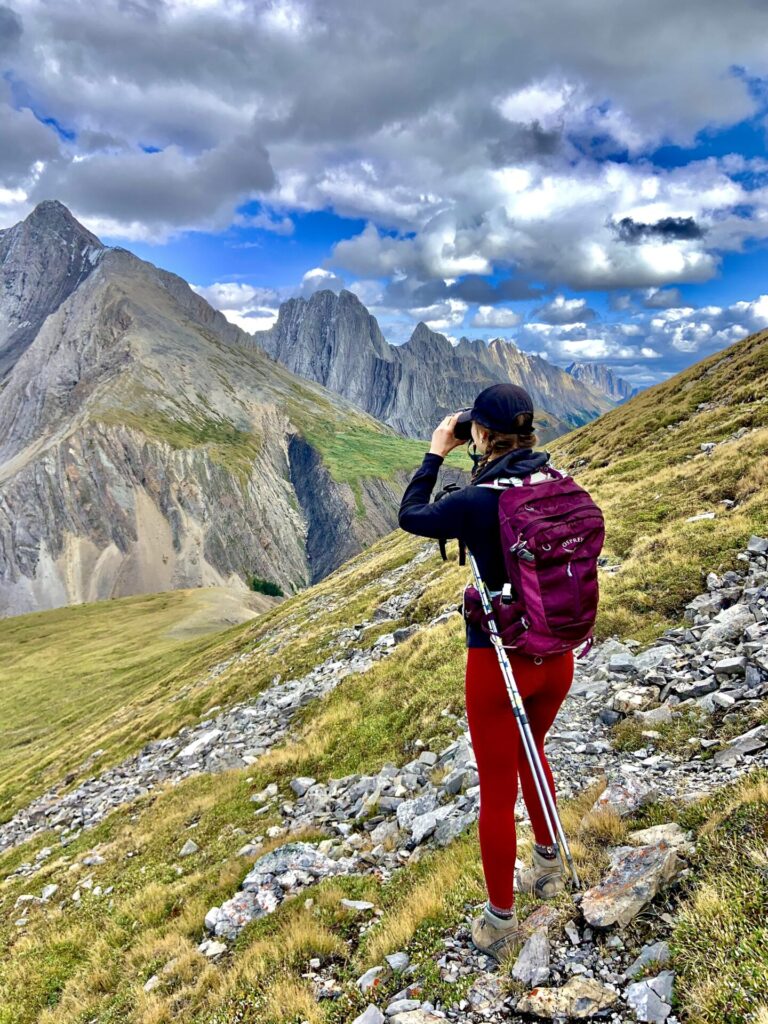 Featured Kananaskis Hikes:
Explore Kananaskis Country by Area:
Visit National Parks Nearby:
Looking for more hikes? Click here to explore all of my trail guides.
---
---
Recommended Hiking Gear
The following items are some of my favourites – I never hit the trail without them!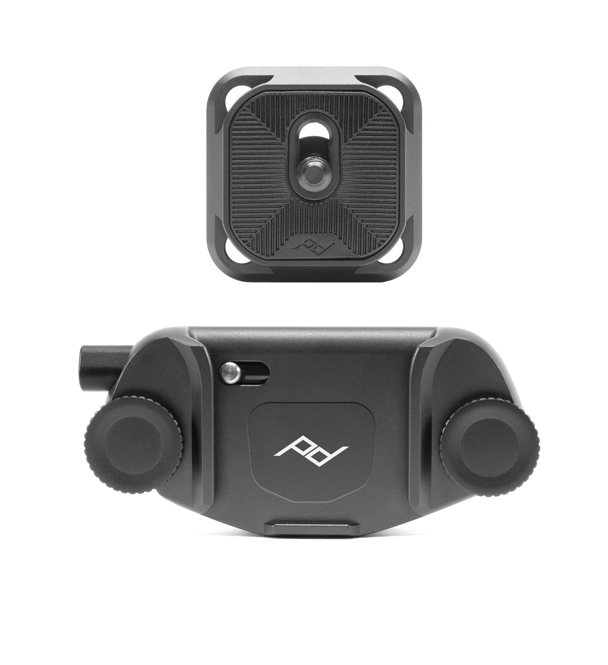 The Capture Clip by Peak Design is a sturdy, safe, and super convenient way to carry your camera while hiking or backpacking.
Find it on Amazon (CAD).
Find it on Peak Design (US).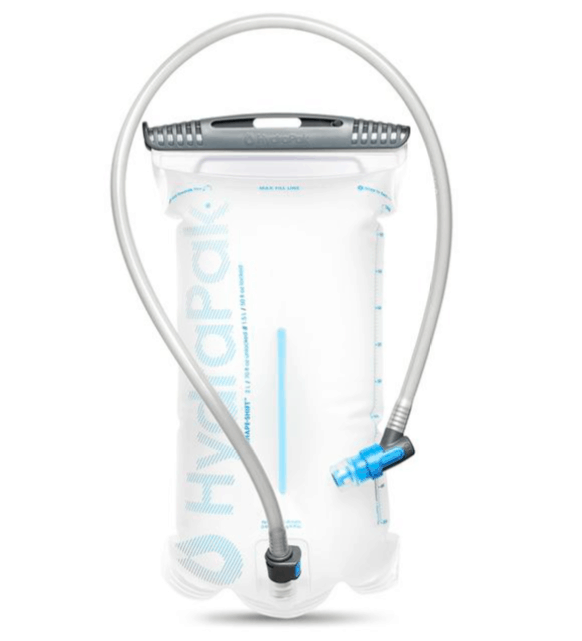 A hydration reservoir is SO important. It holds 2L+ of water and keeps you hydrated on-trail. I use the 2L Hydrapak; it never leaks and has a detachable tube.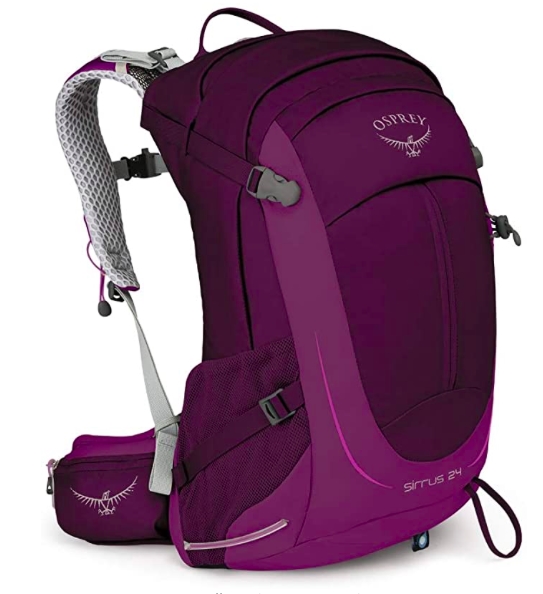 Things to look for in a good quality day-pack: sternum strap, hip belt (with pockets), and a breathable mesh system for your back. I use the Osprey Sirrus 24L pack (men's version) and I LOVE it!
---
What To Wear Hiking in the Rockies
For a detailed guide on what to wear hiking in the Canadian Rockies, check out this post.
Choosing what to wear hiking can be confusing, but the secret to properly dressing for a hike is layering. You can mix and match the tops and bottoms you already own to make up your base layers, however in addition to those clothes you'll need a few extra things:
A waterproof jacket is the most important layer for hiking – it keeps you warm and protects you from wind and rain. I use the Marmot Eco Precip Jacket (men's version) which is totally a bang-for-your-buck. If rain is in the forecast, don't forget to pack waterproof pants (men's version) too.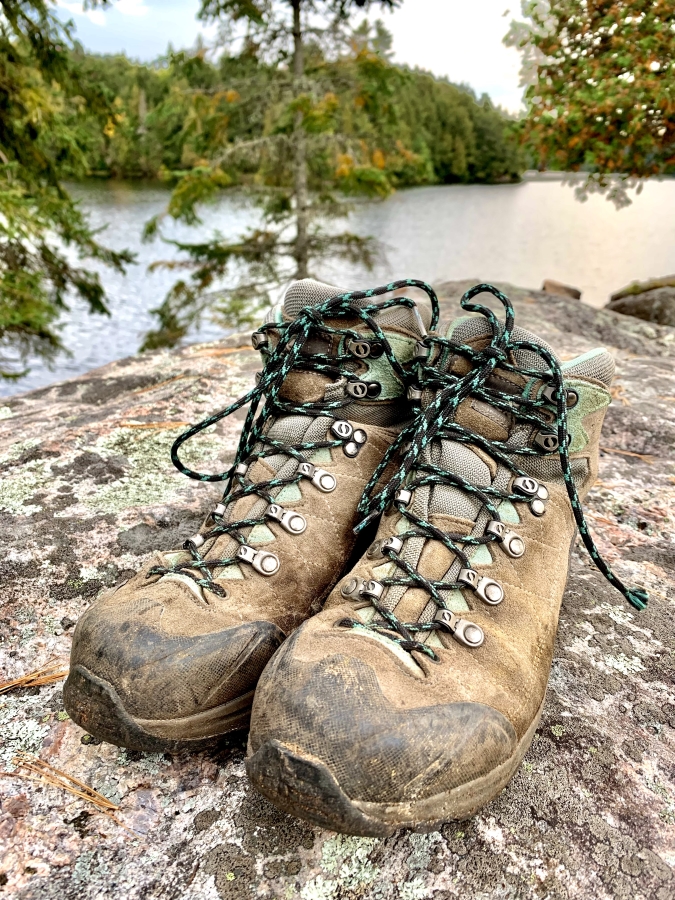 A good pair of hiking boots are Gore-tex, provide ankle support, and are durable. I use the Scarpa Kailash boot (men's version) and they've never let me down. You'll also want a good quality pair of socks. I use Smartwool – they're great quality and last an entire season.
A puffer jacket acts as your warm layer. I use the hoodless Columbia Women's Heavenly Jacket (men's version). Alternatively you can use a fleece zip – I have this one (men's version) from Columbia. Both of these options are perfect layers to keep you warm on windy, cold, or high elevation hikes.
Rocky Mountain hiking exposes you to different natural elements and conditions – it's imperative that you're prepared for whatever nature throws at you. Trust me, I've learned the hard way!
More: Day-hiking Gear Guide
More: What to Wear Hiking in the Canadian Rockies
---
Tips For A Successful Hike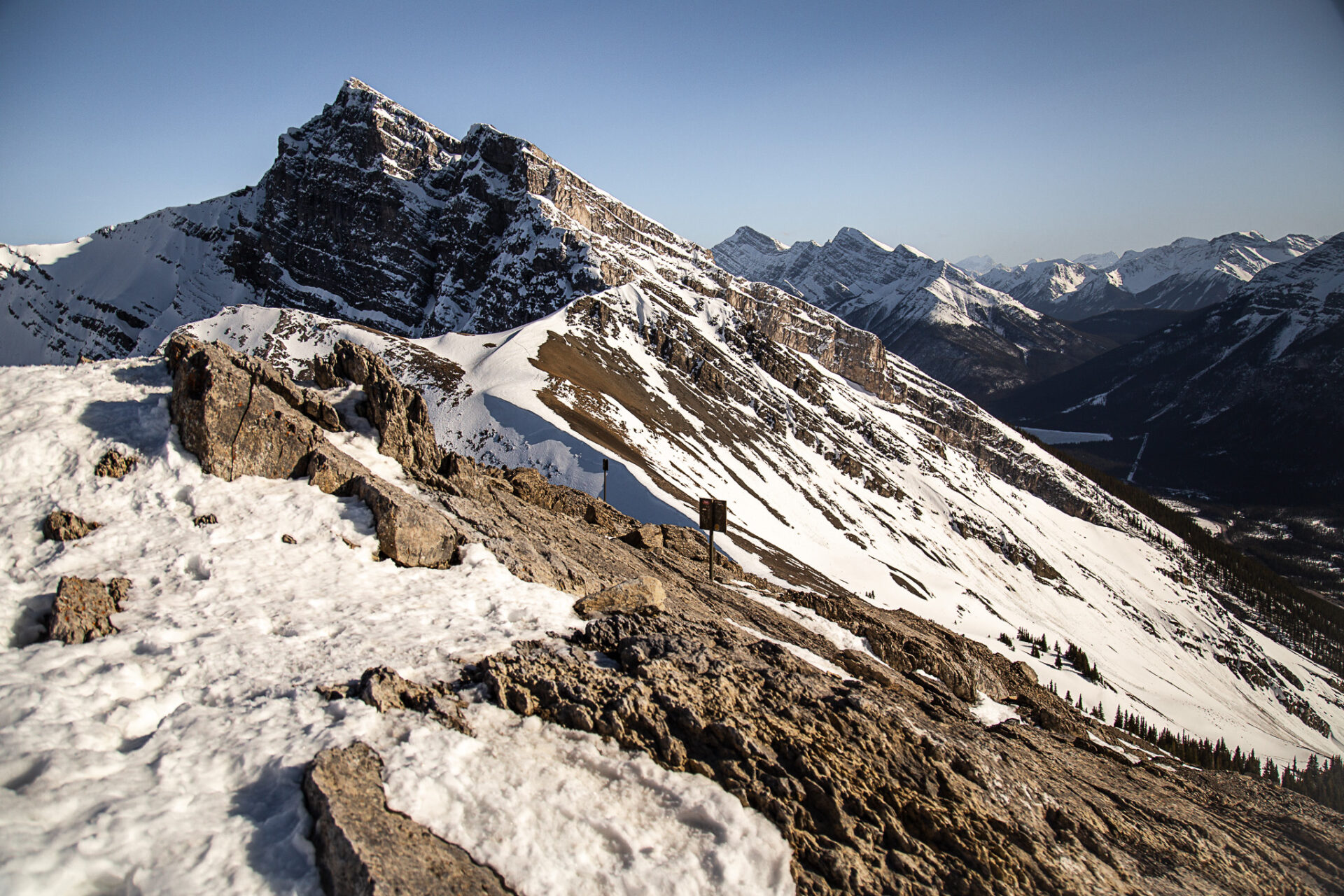 Bring the layers I previously mentioned – this summit is a chilly one!
Avoid this hike on the weekends and start early unless you want to hike amongst the crowds
Make sure you hike the extra bit to visit Miner's Peak
This hike is a great introduction to hiking in the Canadian Rockies
Explore more of my trail guides for Kananaskis Country – my favourite hiking destination in the Canadian Rockies!
---
Best Place to Stay in Canmore
The "best" place to stay in Canmore depends on your price range. So, here are some suggestions for every budget:
Happy adventuring!
Taylor ♡
---
Like This Post?
Share with friends or save it for later!
---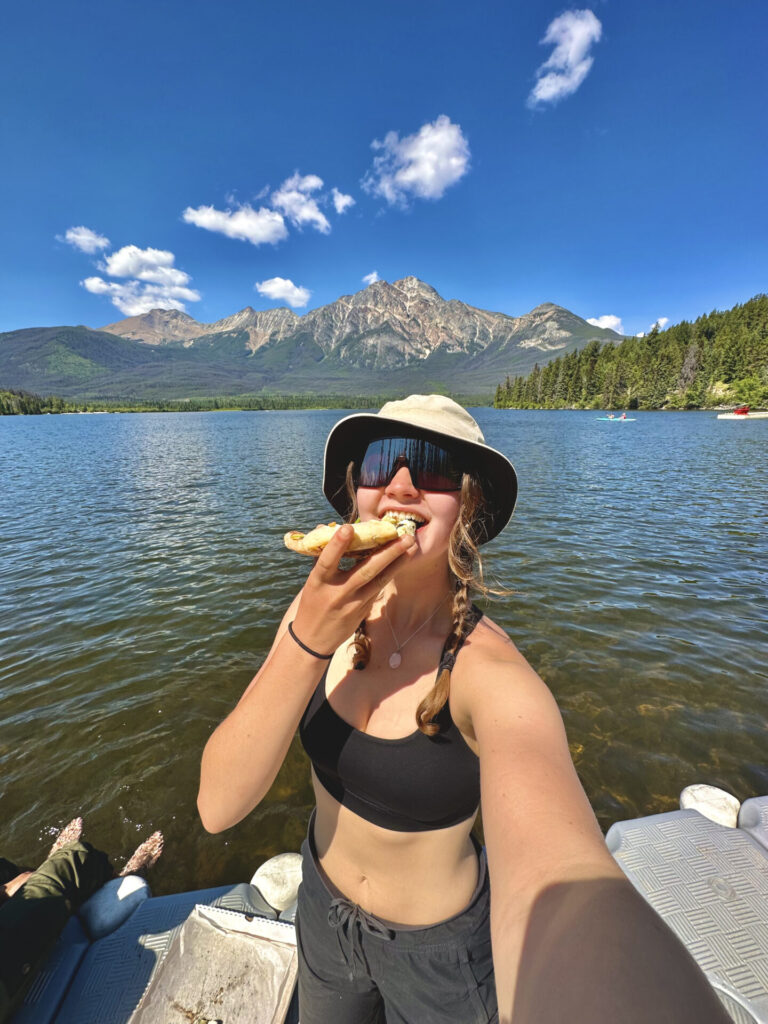 About The Author
HI, I'm Taylor – the voice behind The Holistic Backpacker.
After moving to Banff National Park in 2020 I became an outdoor adventure enthusiast and vowed to never stop exploring.
I now spend my days travelling the world, climbing mountains, and spending nights under the stars in the Canadian Rockies backcountry.
I created The Holistic Backpacker so I could share my adventures and help connect people like you with the same amazing experiences.