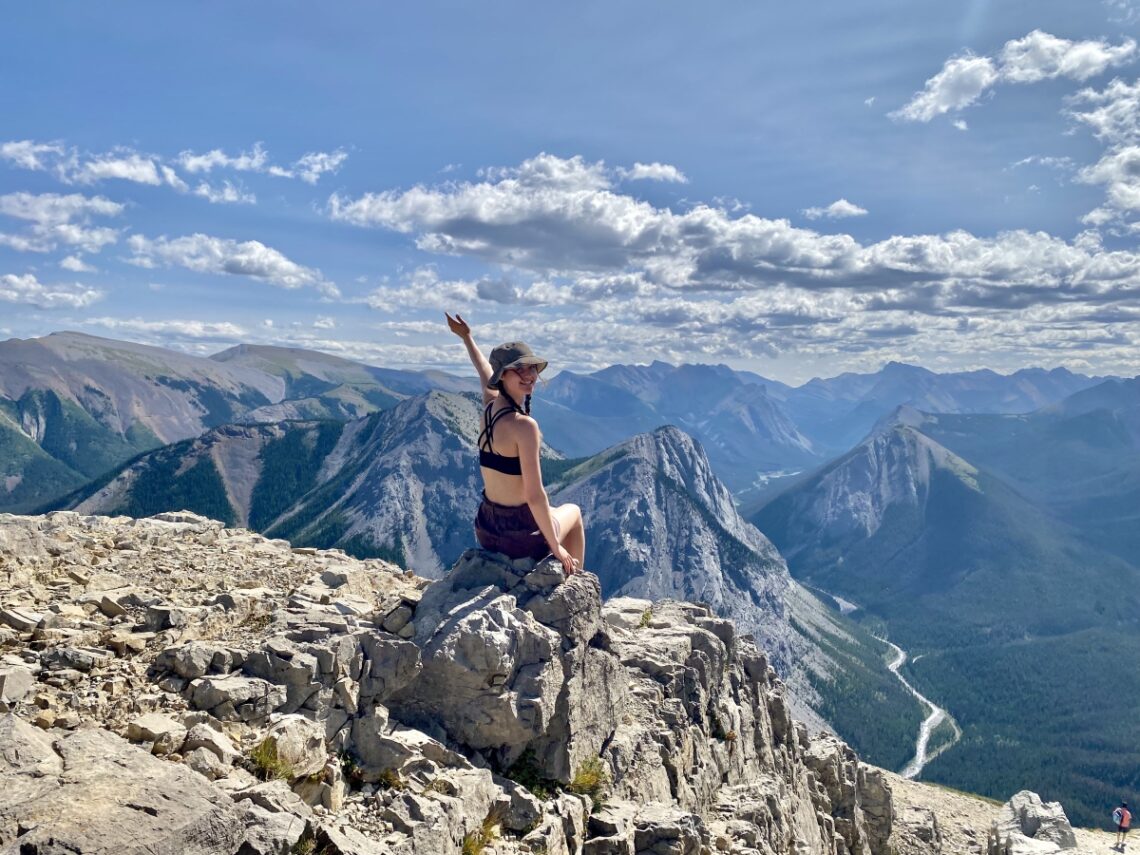 Sulphur Skyline Trail – Jasper National Park
If you're looking for a postcard worthy hike, look no further than the Sulphur Skyline Trail. This is one of the most popular hikes in Jasper National Park, and in my opinion, definitely the most beautiful hike too.
The hike itself is considered hard, but compared to a lot of the summits in the Banff-area, this hike is much easier. The small amount of effort to reach the summit is well worth the reward!
More: Hiking In Banff National Park
If you're visiting Jasper, 1) make sure to add the bucket list Sulphur Skyline trail to your itinerary. 2) Don't forget to check out my trip planner! I'll help you plan the perfect Jasper itinerary.
Now, let's go hiking!
Skip Ahead:
This post contains affiliate links; see my full disclosure. If you click these links and make a purchase you're supporting The Holistic Backpacker. Thanks for your support & happy adventuring! – Taylor ♡
---
---
---
Related Posts:
---
How To Get To The Sulphur Skyline Trailhead
The Sulphur Skyline trailhead is located about an hour drive NE from the town of Jasper, 4 hours West of Edmonton, and 4.5 hours north of Banff. The best way to get to the trailhead is to rent a car and drive – there aren't any shuttles or buses.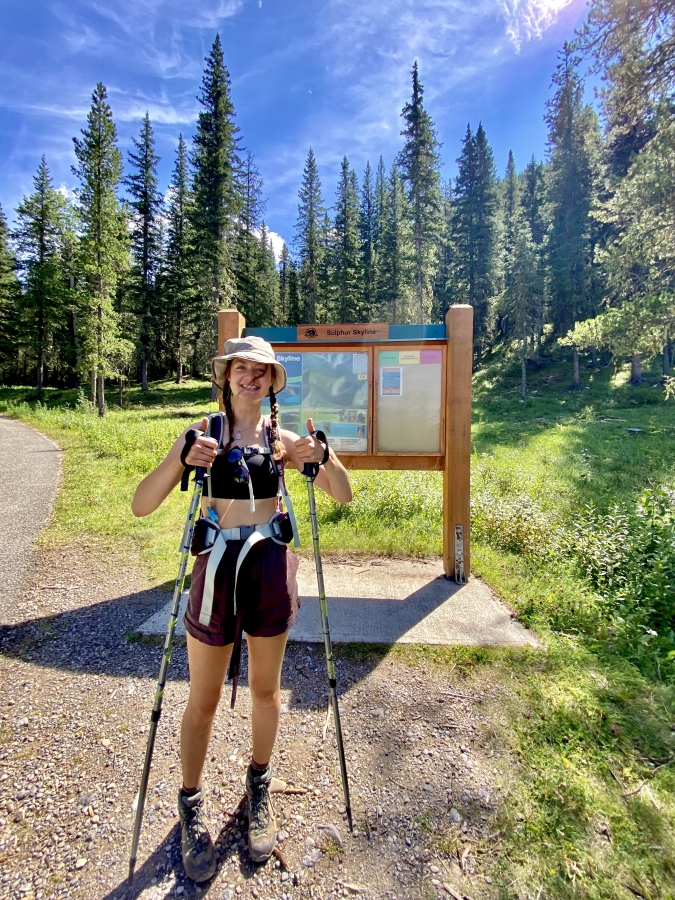 The drive itself is an adventure. You'll be passing by multiple lakes, driving up a windy mountain road, and passing by countless beautiful Rocky Mountains.
The trailhead for Sulphur Skyline hike starts at the Miette Hot Springs parking lot. By the way, you can actually stay at the Miette cabins; this is perfect if you want to complete the Sulphur Skyline trail for sunrise!
From the parking lot, walk toward the building leading up the mountain, the trailhead starts right behind there. You'll see a sign for the trailhead – this is how you'll know you're in the right spot.
There is a bathroom in the parking lot and a picnic area.
Remember to pack out your garbage at the picnic area and while on the trail – you won't find any garbage cans here.
Funny story – while driving down the windy mountain road from the trailhead, we took a turn way too fast. My phone, which had been resting on the dash, flew directly out the window! At the same time our bottles fell out of the cup holders and water spilled everywhere. It was a moment of absolute chaos followed by us running back up the road to find my phone, which had been ejected into the bushes.
Moral of the story – use your brakes.
About The Sulphur Skyline Trail
Distance: 7.9km
Elevation Gain: 653m
Route Type: out & back
Rated: hard (more like moderate)
Estimated Time: 3.5hrs
Alternative routes you can take while hiking the Sulphur Skyline trail are:
The Sulphur Skyline Trail is well trafficked and easy to follow. The terrain isn't too crazy, but there are quite a lot of rocks – I had a few near-miss ankle roll incidents but my trusty hiking boots saved me from injury. Compared to other summits in the area Sulphur Skyline is much easier, but I was tired when I did it – hence the ankle rolling.
I had just come off my most all-time favourite adventure in the Rockies; a 3 day backcountry canoe trip on Maligne Lake. Since I was only in Jasper for a few days though I had hike the Sulphur Skyline trail, even though I was exhausted.
More: Backcountry Canoe Trip On Maligne Lake – Jasper National Park
Follow The Holistic Backpacker's Adventures on Socials:
Keep Up With My Adventures!
Sign up for my newsletter and stay up-to-date with my latest adventures, gear guides, and eco-resources!
Taylor ♡
Hiking The Sulphur Skyline Trail
If you're new to hiking or are a bit nervous, don't be. The Sulphur Skyline trail is a great introductory hike for those new to the mountains or for those interested in solo-hiking.
The Sulphur Skyline trail is in the trees the majority of the way up, so you really don't have any view until you exit the tree line. After this point, however, you are blessed with 360 degree mountain views. You will also need to complete the hardest section of the hike here. Take a quick break before continuing on – you'll need it!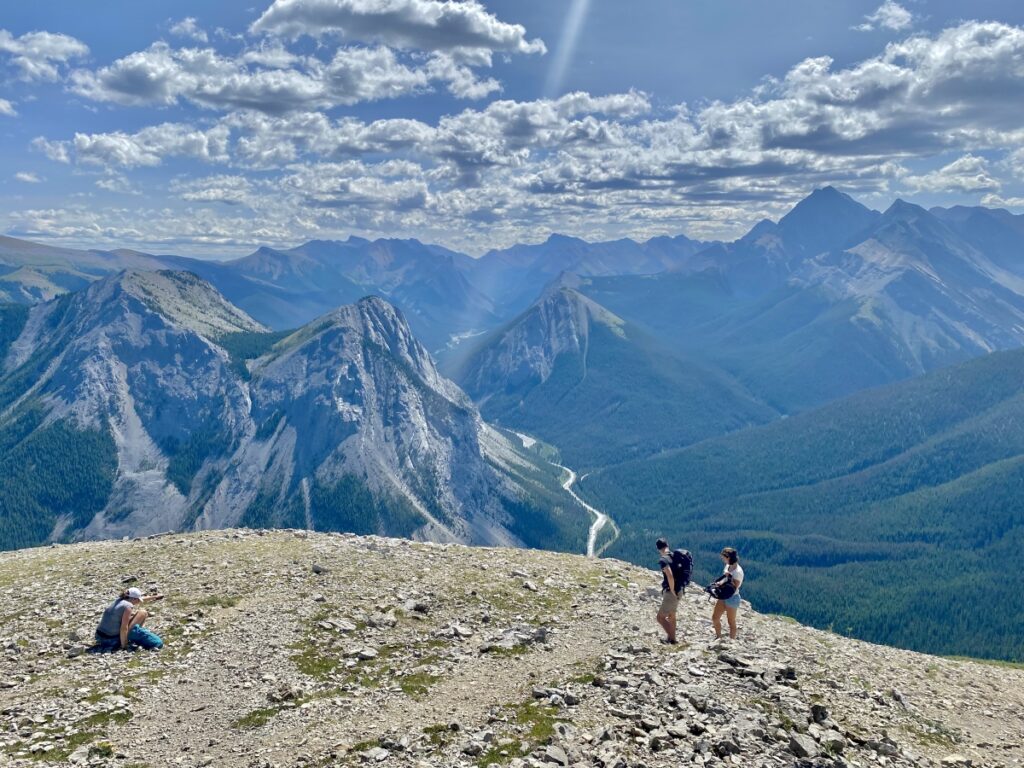 The Final Ascent
The final portion of the Sulphur Skyline trail is steep. It's short-lived though (about 400m) so just tough it out and know it's sooo worth it in the end! Trekking poles really helped me gain traction and keep my balance in this section.
Since the Sulphur Skyline Trail is one of the most popular trails in Jasper, it'll definitely be busy. I hiked Sulphur Skyline on a gorgeous, sunny, wind-less day and I was surrounded by people. The summit is large and there's lots of space to move around, but if you're looking for some solo time on the summit – leave early. Better yet, go for sunrise.
Tips for Hiking Sulphur Skyline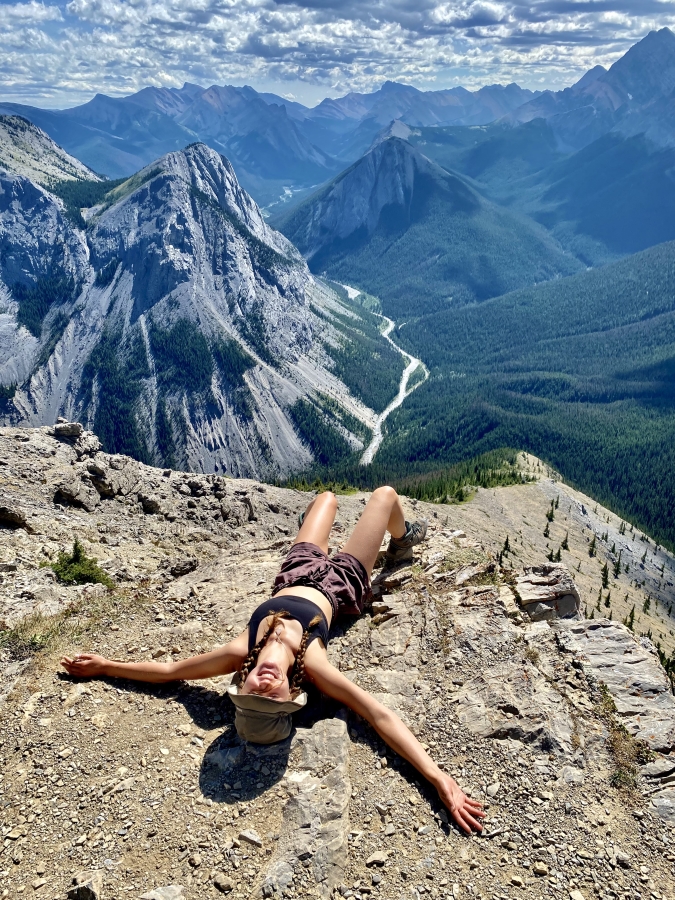 The views from the Sulphur Skyline summit were something right out of a postcard. I literally could not leave. I spent 2 hours having lunch, taking photos, and staring out at the distant mountains.
When you hike the Sulphur Skyline trail, budget at least 1 hour at the summit in addition to your estimated hiking time.
Pack a lunch, bring your camera, and prepare to relax in front of the most incredible view.
You will be looking directly some of Jasper's most beautiful mountains as well as lush, green valleys.
If you're looking for the best photo-op, hike down slightly from the summit and keep right. There's a little ledge here with a semi-large rock you can sit on for the ultimate photo on the Sulphur Skyline summit.
We hiked the trail in about 1 hour 45 minutes, but made it our mission to set a good pace. I would reccomend setting aside half a day+ for this adventure.
---
Discover More Adventures in Jasper
Jasper is one of the famed Canadian National Parks and for good reason. Jasper is home to striking mountains, vibrant alpine lakes, glaciers, and abundant wildlife.
You can find all my Jasper hiking and travel resources here, but the following are some highlight content you don't want to miss: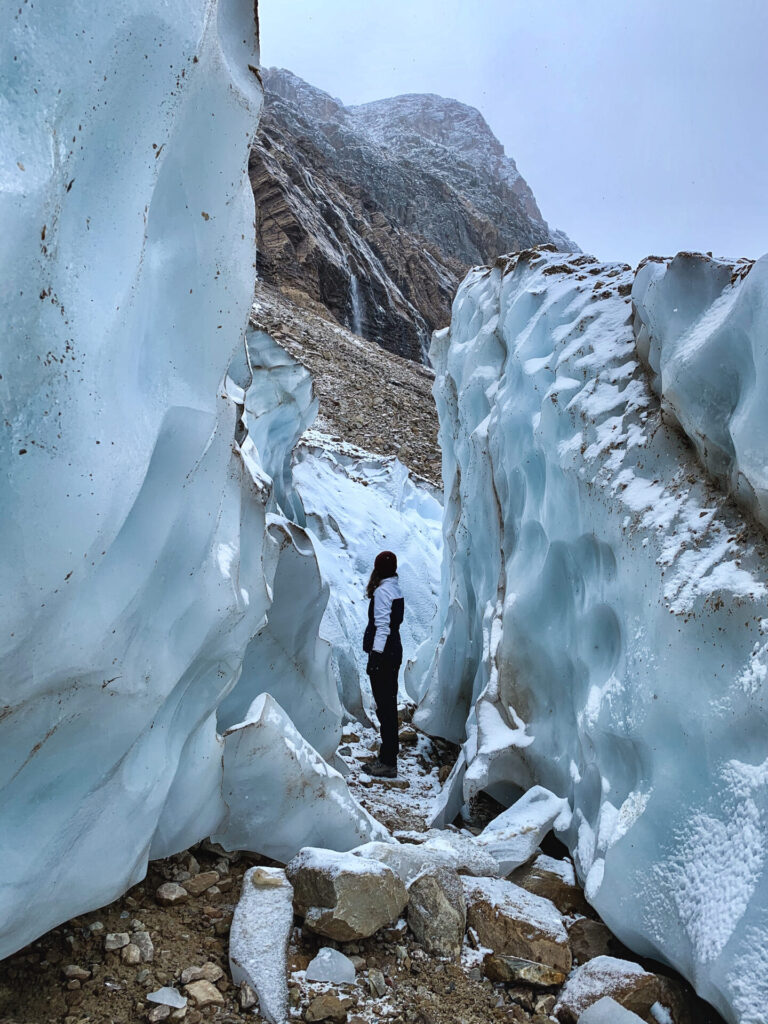 ---
Recommended Hiking Gear
The following items are some of my favourites – I never hit the trail without them!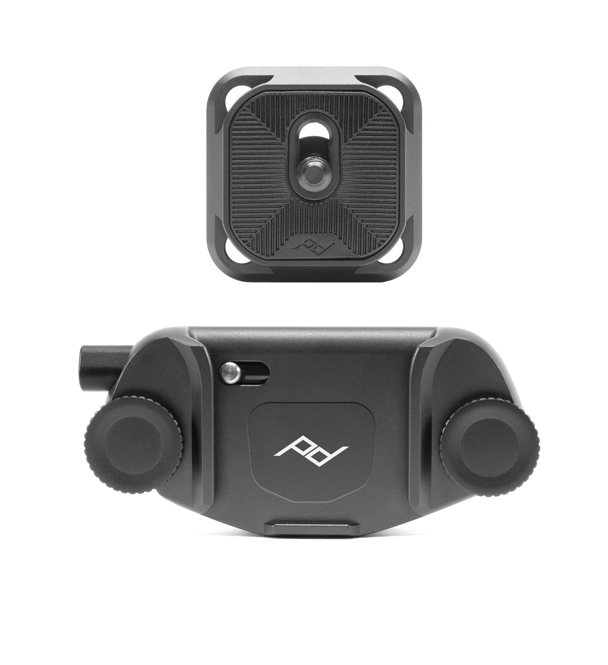 The Capture Clip by Peak Design is a sturdy, safe, and super convenient way to carry your camera while hiking or backpacking.
Find it on Amazon (CAD).
Find it on Peak Design (US).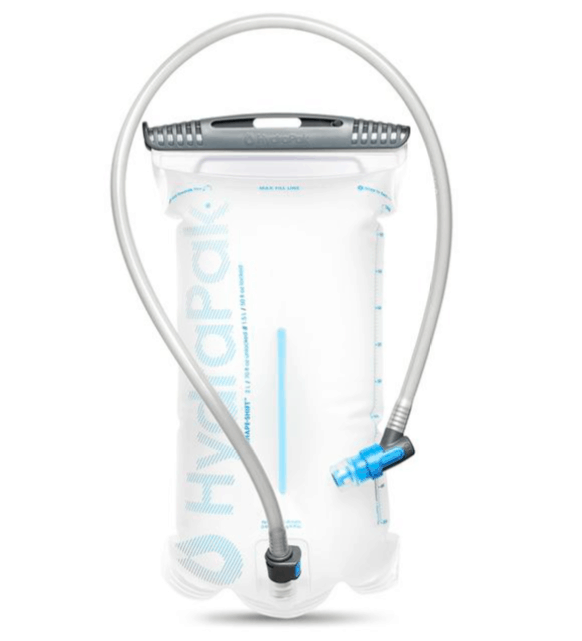 A hydration reservoir is SO important. It holds 2L+ of water and keeps you hydrated on-trail. I use the 2L Hydrapak; it never leaks and has a detachable tube.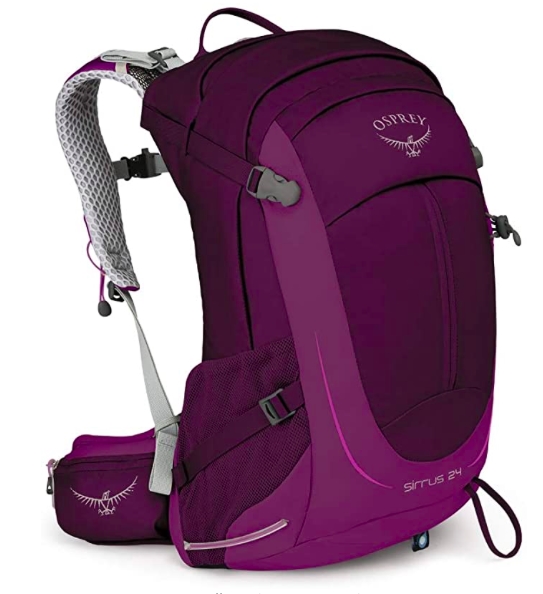 Things to look for in a good quality day-pack: sternum strap, hip belt (with pockets), and a breathable mesh system for your back. I use the Osprey Sirrus 24L pack (men's version) and I LOVE it!
---
What To Wear Hiking in the Rockies
For a detailed guide on what to wear hiking in the Canadian Rockies, check out this post.
Choosing what to wear hiking can be confusing, but the secret to properly dressing for a hike is layering. You can mix and match the tops and bottoms you already own to make up your base layers, however in addition to those clothes you'll need a few extra things:
A waterproof jacket is the most important layer for hiking – it keeps you warm and protects you from wind and rain. I use the Marmot Eco Precip Jacket (men's version) which is totally a bang-for-your-buck. If rain is in the forecast, don't forget to pack waterproof pants (men's version) too.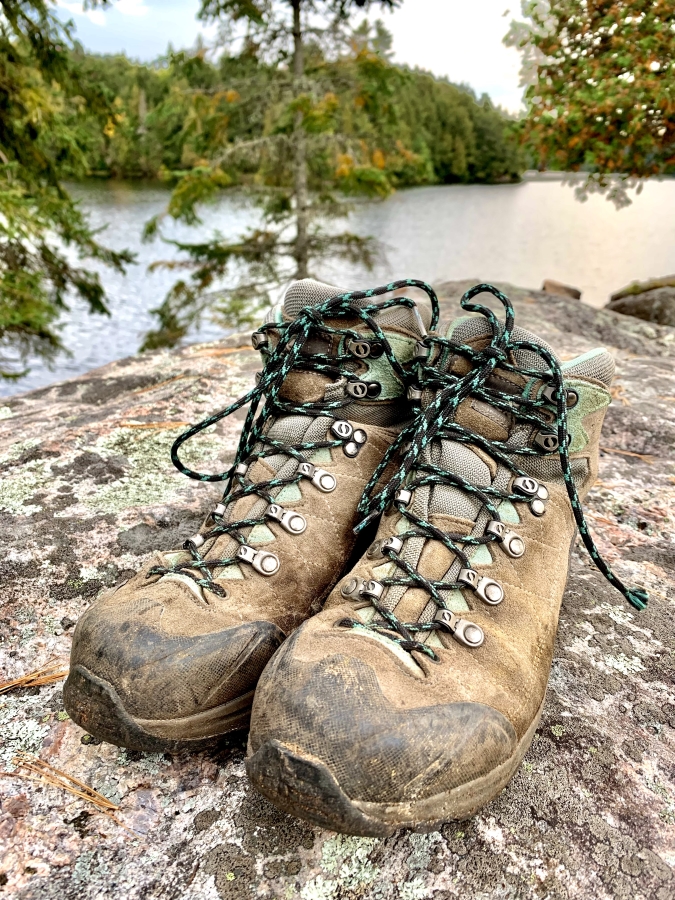 A good pair of hiking boots are Gore-tex, provide ankle support, and are durable. I use the Scarpa Kailash boot (men's version) and they've never let me down. You'll also want a good quality pair of socks. I use Smartwool – they're great quality and last an entire season.
A puffer jacket acts as your warm layer. I use the hoodless Columbia Women's Heavenly Jacket (men's version). Alternatively you can use a fleece zip – I have this one (men's version) from Columbia. Both of these options are perfect layers to keep you warm on windy, cold, or high elevation hikes.
Rocky Mountain hiking exposes you to different natural elements and conditions – it's imperative that you're prepared for whatever nature throws at you. Trust me, I've learned the hard way!
More: Day-hiking Gear Guide
More: What to Wear Hiking in the Canadian Rockies
Where To Stay In Jasper
The "best" place to stay in Jasper depends on your price range and the type of experience you're after. Here are tips for finding accommodations for every budget:
Cheapest places to stay in Jasper – camp at Wapiti or Whistler's campground. Alternatively stay at one of Jasper's hostels; HI Hostel or the downtown hostel which you can book via Hostelworld. I've stayed at the downtown Jasper hostel and I can confirm – it's quite nice for a hostel.
Mid-range accommodations in Jasper – a great option for finding hotel accommodations is Booking.com. Booking.com is a third party booking website which displays all the best deals on lodging in a specific area. Booking.com has a price match guarantee, a free cancelation on almost all bookings, and clear pricing with no hidden fees.
Luxury accommodations in Jasper – For those wanting an up-scale travel experience, look no further than the Fairmont Jasper Park Lodge. The Fairmont In Jasper is made up of cabins scattered around Beauvert Lake. They are absolutely adorable! Use this link and filter the "Participating Fairmont Hotels" to "Canada." Sometimes you can find discounts here.
Tips For A Successful Trip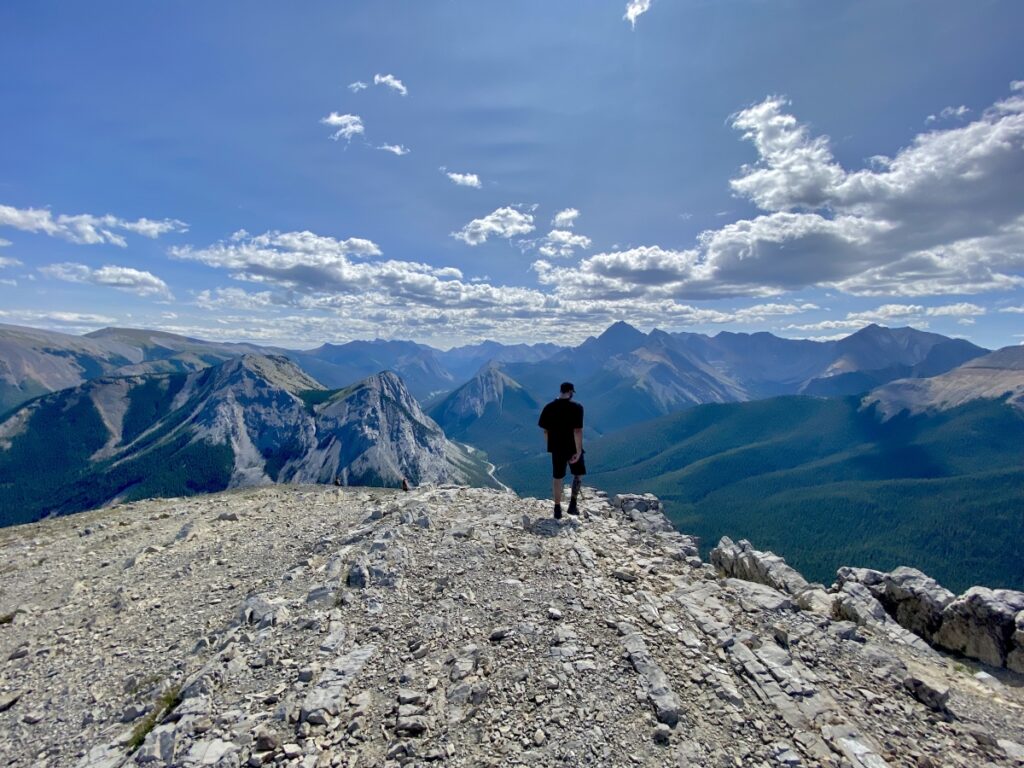 Hike Sulphur Skyline for sunrise (or sunset)
Leave early to avoid the crowds
Plan to hike on a sunny, warm day to enjoy time at the summit
Plan to pack out your garbage – there's no garbage pails at the parking lot (I always pack my food in Stasher bags and then use them to transport garbage out as well)
There's a bathroom and picnic area next to the parking lot
Happy adventuring!
Taylor ♡
---
Like This Post?
Share with friends or save it for later!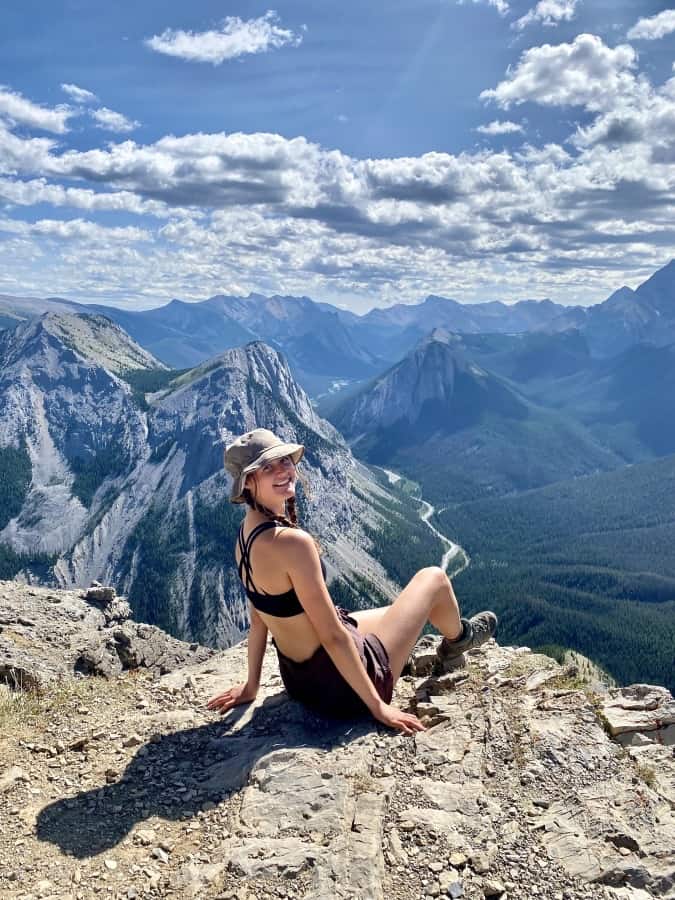 About The Author
---
Hey! I'm Taylor – the voice behind The Holistic Backpacker.
After moving to Banff National Park in 2020 I became an outdoor adventure enthusiast and vowed to never stop exploring.
I'm now focused on travelling the world and seeing everything our beautiful home has to offer.
I created The Holistic Backpacker so I could share my adventures and help connect people like you with the same amazing experiences.
I am also an advocate for the environment and do as much as I can to take care of our planet.
Get to know me and my story more here 🙂
I can't wait to share my adventures with you!