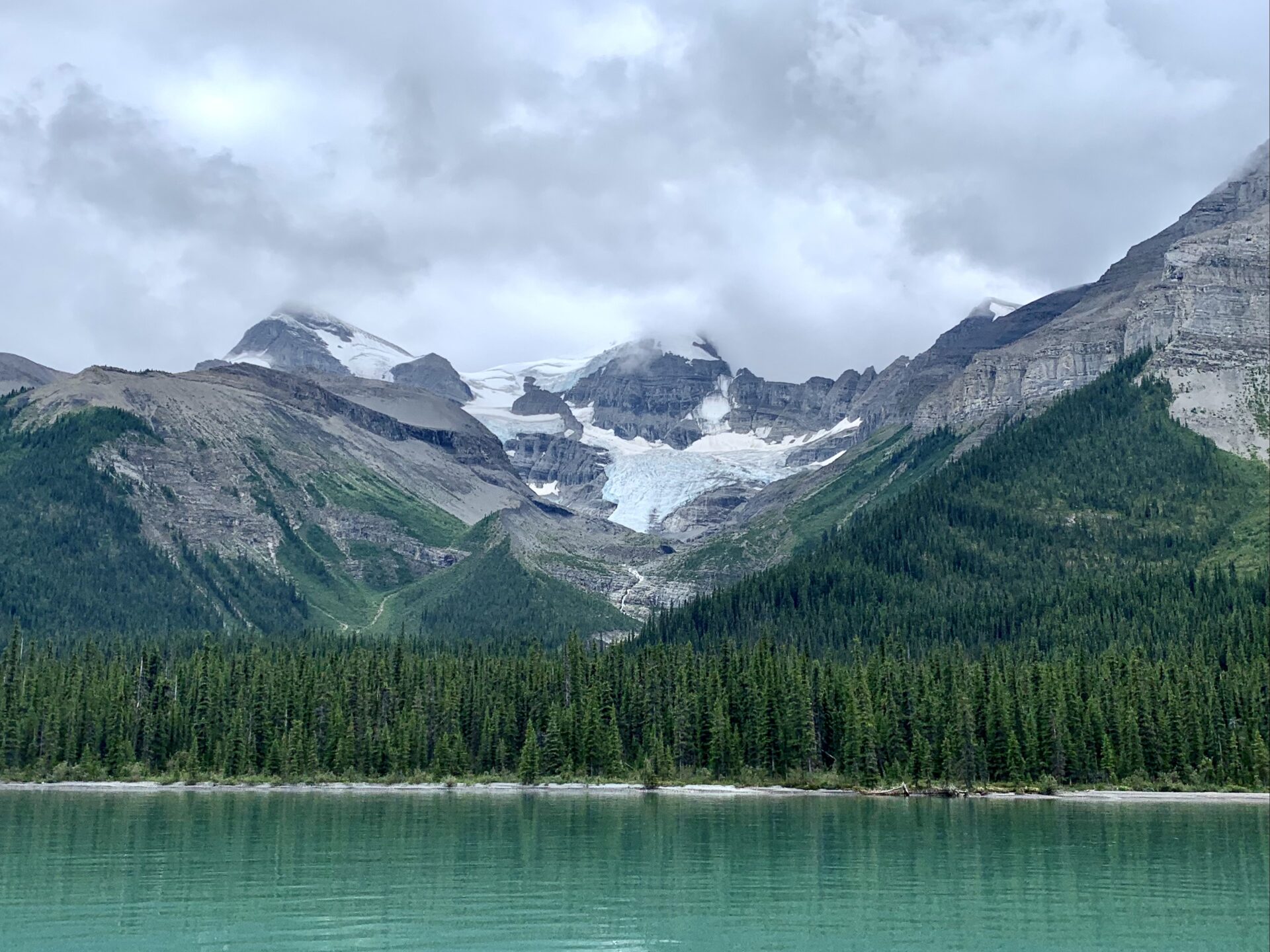 Off The Beaten Path Adventures In Jasper National Park: 5 Incredible Destinations & Activities
Let your sense of adventure run wild with these off the beaten path adventures in Jasper National Park.
Jasper National Park is home to big mountains, gorgeous alpine lakes, dense alpine forests, and abundant wildlife. I can assure you that no matter what you do in Jasper, the Park will leave you in awe. However if you're one to push boundaries and do the extreme, these off the beaten path adventures in Jasper are for you.
When I moved to Banff, I actually made 4 different trips to Jasper National Park. Two in the summer, one in the fall, and one in the winter. Having visited Jasper so many times truly gave me the chance to experience all the Park had to offer AND see what it offers in each season!
More: Don't forget to check out my trip planner. I'll help you create the perfect Jasper itinerary!
So, let's go adventuring!
Skip Ahead:
This post contains affiliate links; see my full disclosure. If you click these links and make a purchase you're supporting The Holistic Backpacker. Thanks for your support & happy adventuring! – Taylor ♡
---
---
Related Posts:
---
1. Backcountry Canoe Trip On Maligne Lake
The first (and my favourite) off the beaten path adventure in Jasper National Park is a multi-day backcountry canoe trip on Maligne Lake.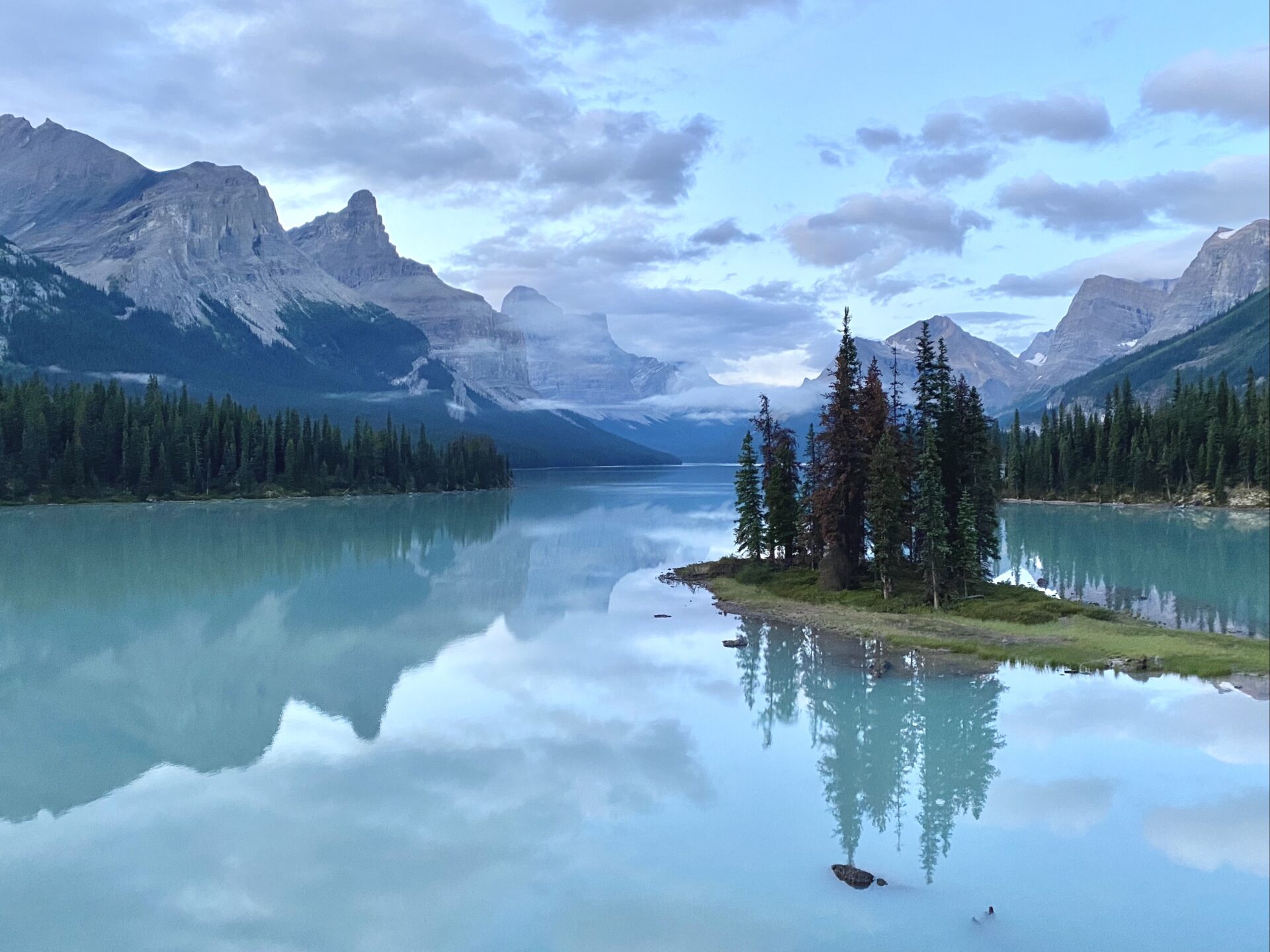 Most people embark on the 1 hour lake cruise to Spirit Island which is one of the most photographed locations in Canada! This cruise is great if you're short for time, but the best way and the "off the beaten path" way to experience the lake is to venture out on a multi-day backcountry trip via canoe.
By doing this you'll have the opportunity to paddle the entire lake (the cruise only goes to Spirit Island) and glide through the Valley Of The Gods. I've done quite a bit of hiking and backcountry camping in the Canadian Rockies, but this backcountry canoe trip has been my favourite adventure by far.
More: The Ultimate Multi-Day Backcountry Canoe Trip On Maligne Lake
2. Cliff Jumping At Horseshoe Lake
An exhilarating off the beaten path adventure in Jasper National Park is cliff jumping at Horseshoe lake.
Horseshoe Lake is located 25 minutes from the town of Jasper off the Icefields Parkway and is the ideal place to spend a summer day in the mountains. From the parking lot you'll want to hike around the left side of the lake. Not too far in you'll come to a cliff area where you can jump and if you continue hiking a bit further you'll come to an even higher cliff which is featured in the video.
Of course take all the safety precautions one would take when jumping off a cliff and keep in mind that this water is literally freezing cold. If you jump from the higher section it's a far, chilly swim back!
3. Hiking to Edith Cavell
Edith Cavell isn't necessarily an off the beaten path adventure in Jasper, but it had to make the list because it's so WOW!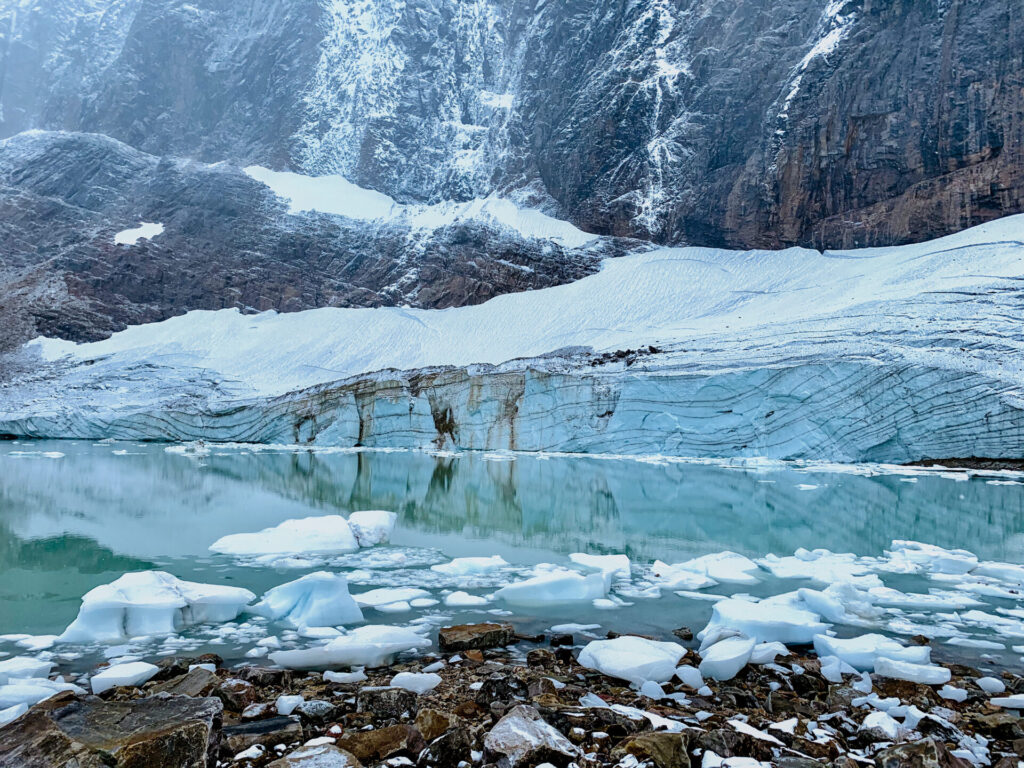 Edith Cavell is truly one of the most stunning places I've ever seen and I've hiked all over the Canadian Rockies! From the parking lot it only take about 15 minutes to get to this glacial beauty.
You'll find the infamous Angel Glacier perfectly framed by the mint water of Cavell Pond. If you want to make this trip more "off the beaten path," consider summiting the East Ridge.
More: Hiking To Edith Cavell
Follow The Holistic Backpacker's Adventures on Socials:
Keep Up With My Adventures!
Sign up for my newsletter and stay up-to-date with my latest adventures, gear guides, and eco-resources!
Taylor ♡
4. Hiking Maligne Canyon… In The Winter
Thousands of people hike Maligne Canyon every year, but what most people don't know is you can actually hike the canyon floor when it freezes over during winter.
For this reason Maligne Canyon makes the list of off the beaten path adventures in Jasper.
Visiting Maligne Canyon in the winter rather than summer is an adventurer's dream. In the winter months you can explore the canyon floor and get up-close-and-personal with massive frozen waterfalls. This is a great place for any adventurer, but it's also an insane place to explore if you're into ice climbing.
Canoeing and camping along Maligne Lake is my all-time favourite off the beaten path adventure, but exploring the frozen beauty of Maligne Canyon is by far my favourite winter adventure.
More: Hiking Maligne Canyon: Winter & Summer
5. Hiking Sulphur Skyline Trail
The fifth and final off the beaten path adventure in Jasper National Park is hiking the Sulphur Skyline trail.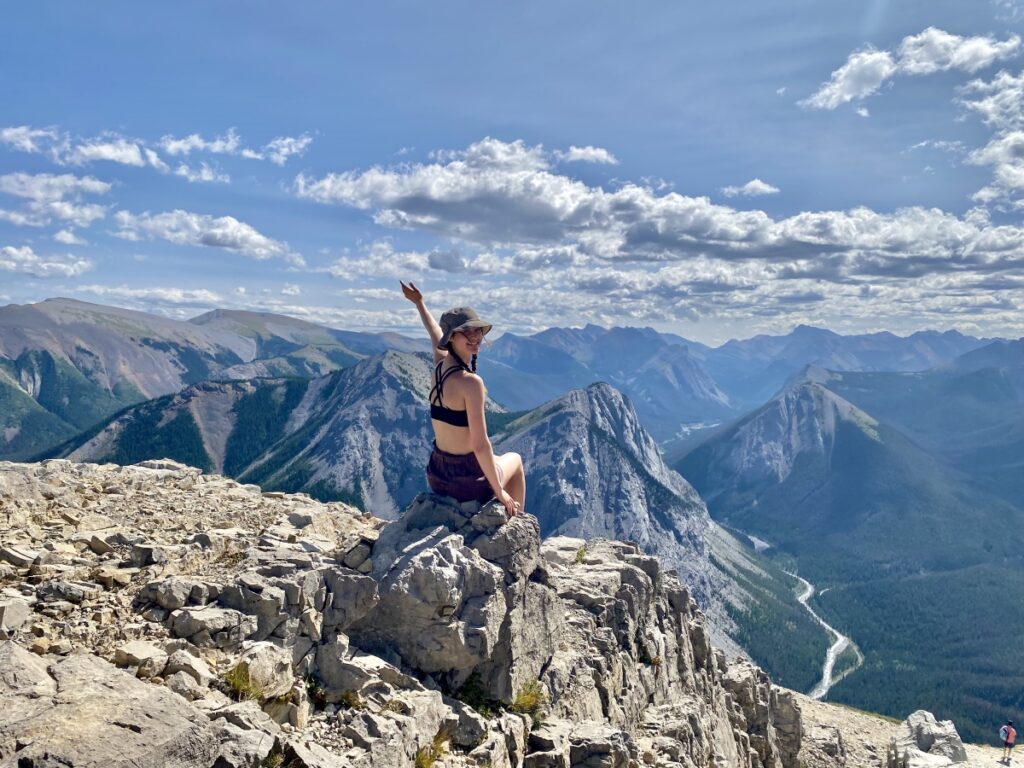 Have you ever summited a mountain? Sulphur Skyline is a popular hike in Jasper and is a great hike for people looking to get into more advanced hiking. It makes the list for off the beaten path adventures in Jasper because you're literally climbing up a mountain! In terms of mountain hiking, the effort for the Sulphur Skyline Trail is moderate and the rewards are so so sweet.
Out of all the hiking I've done around Jasper National Park, the Sulphur Skyline Trail by far takes the win for most beautiful views and good vibes.
More: Hiking The Sulphur Skyline Trail
If you're new to hiking and are unsure of what to wear/pack, check out my guides:
More: What To Wear On A Day-Hike In The Rocky Mountains
More: Day-Hiking Gear Guide
Best Places To Stay In Jasper National Park
The best place to stay in Jasper depends on your price range. So, here are a few suggestions for every budget:
Discover all accommodations in Jasper here
Cheap(er) hotels in Jasper – Jasper Gates Resort, Overlander Mountain Lodge
Mid-range hotels in Jasper: Tonquin Inn, Whistler's Inn, Lobstick Lodge, Astoria Hotel, Sawridge Inn
Luxury hotels in Jasper: Fairmont Jasper Park Lodge, Pyramid Lake Resort, Mount Robson Inn
Cheapest accommodation options: camp at Wapiti or Whistler's campground (camping info). Alternatively stay at one of Jasper's hostels (find them here)
Best cabins in Jasper: Miette Mountain cabins, Tekarra Lodge, Patricia Lake Bungalows, Jasper East Cabins
Planning a trip to Jasper? Don't forget to check out my trip planner! I'll help you create the perfect Jasper itinerary.
Happy adventuring!
Taylor ♡
---
Like This Post?
Share with friends or save it for later!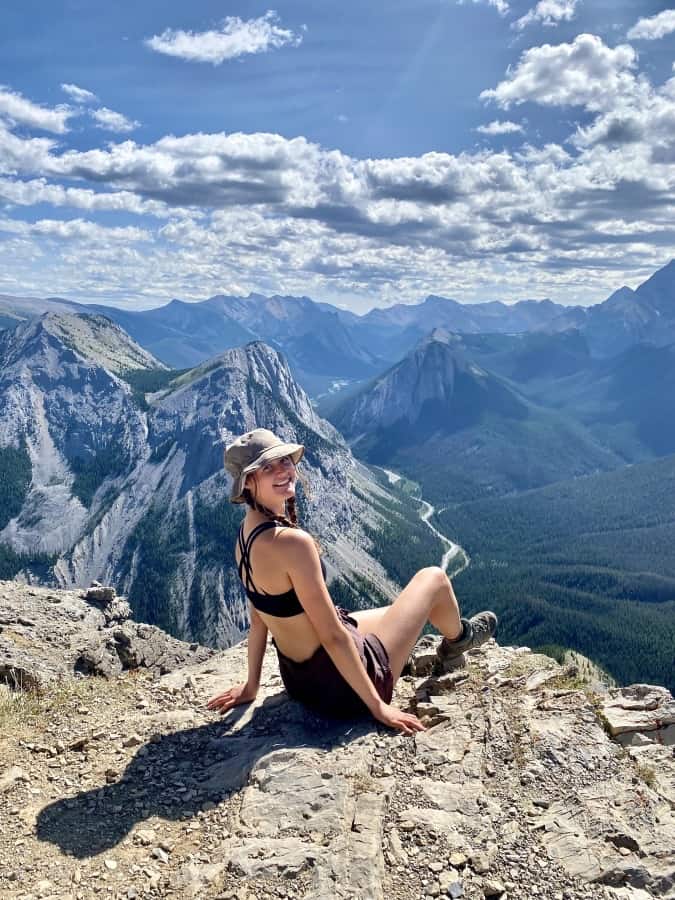 About The Author
---
Hey! I'm Taylor – the voice behind The Holistic Backpacker.
After moving to Banff National Park in 2020 I became an outdoor adventure enthusiast and vowed to never stop exploring.
I'm now focused on travelling the world and seeing everything our beautiful home has to offer.
I created The Holistic Backpacker so I could share my adventures and help connect people like you with the same amazing experiences.
I am also an advocate for the environment and do as much as I can to take care of our planet.
Get to know me and my story more here 🙂
I can't wait to share my adventures with you!