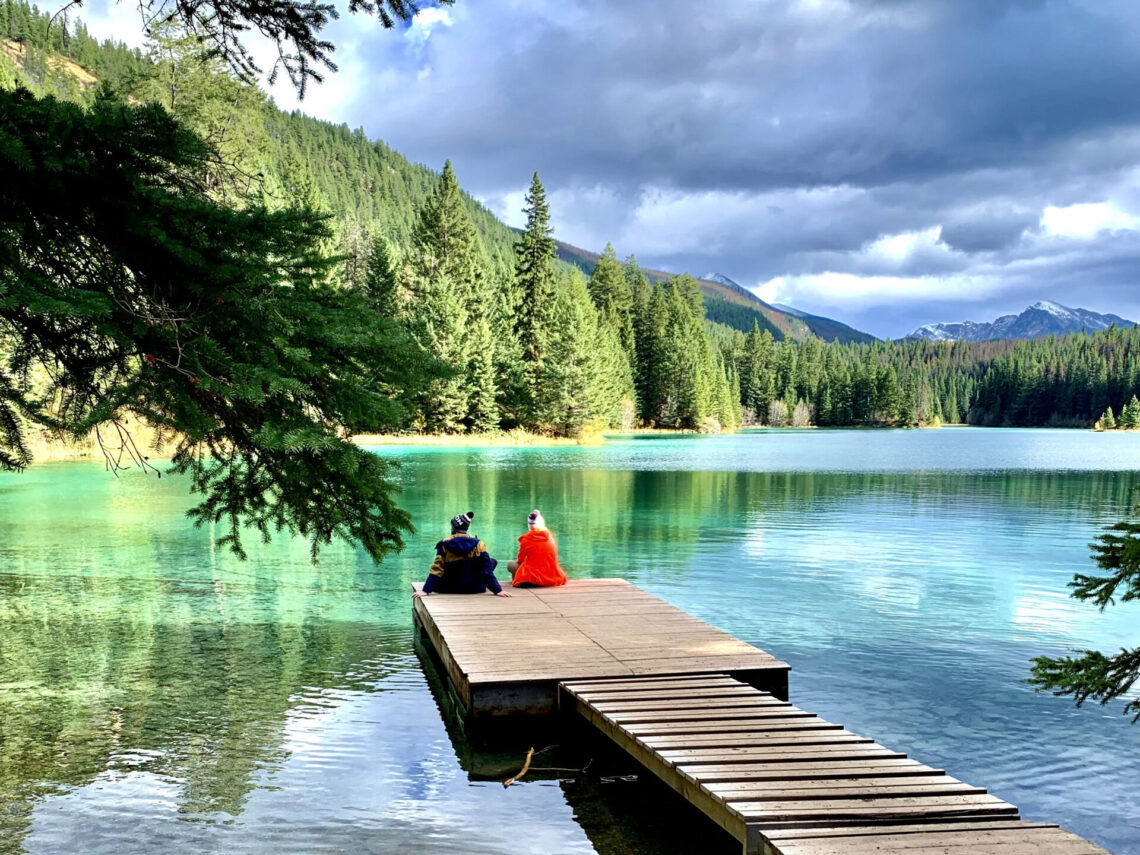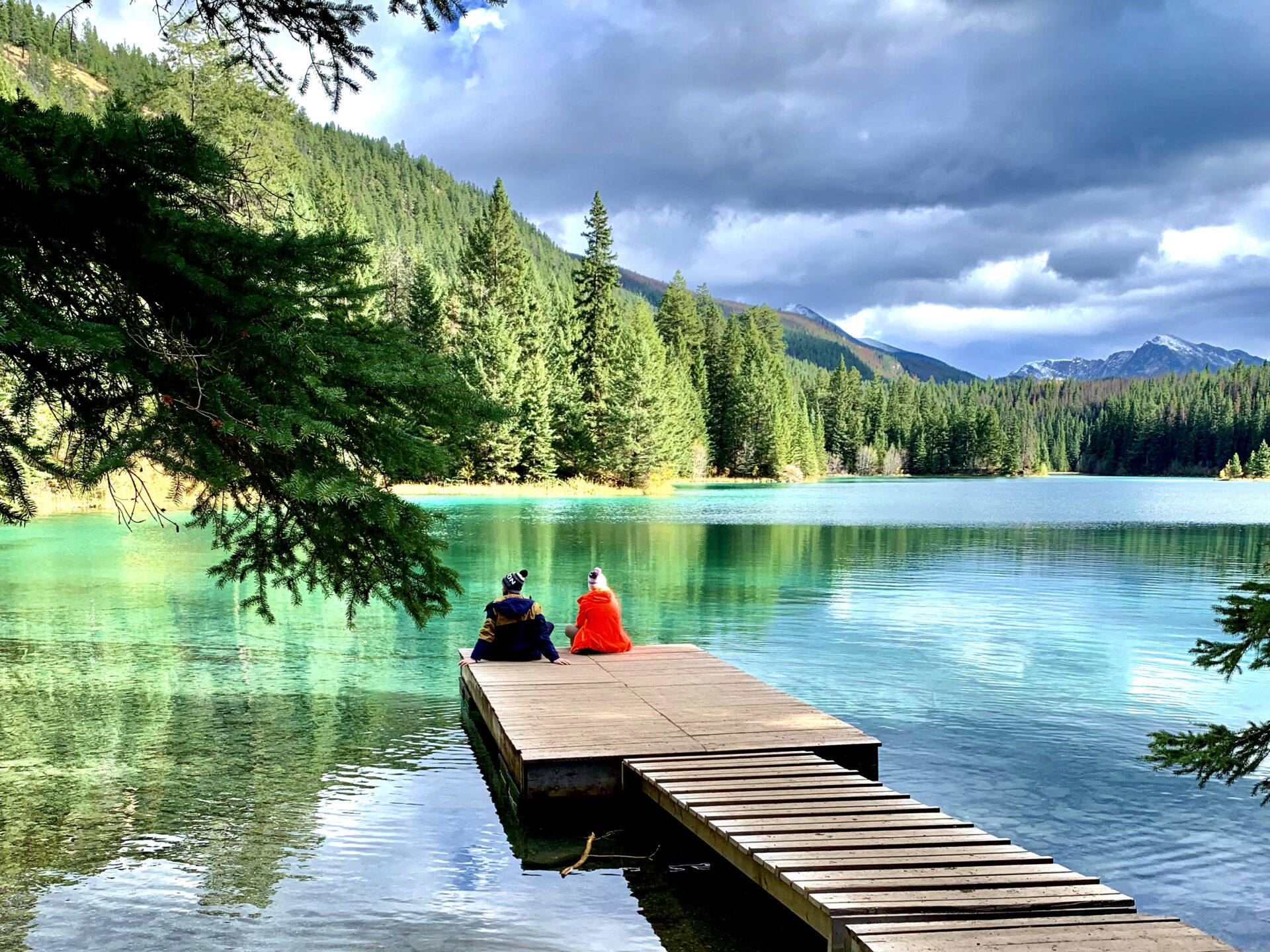 Valley Of The Five Lakes Hike – Jasper National Park
Valley Of The Five Lakes in Jasper National Park is the perfect place to stretch your legs and go swimming in Canada's brisk alpine lakes – okay yes, brisk may be an understatement.
Valley Of The Five Lakes is right off the Icefields Parkway and is by far one of the most popular hikes in Jasper National Park, along with the Sulphur Skyline trail.
If you've never seen an alpine lake you will literally be blown away by the vibrant blue and green hues of these five lakes; you won't even need to edit the pictures you take!
And if you're visiting Jasper, don't forget to check out my trip planner! I'll help you plan the perfect Jasper itinerary.
Now, let's go hiking!
Skip Ahead:
This post contains affiliate links; see my full disclosure. If you click these links and make a purchase you're supporting The Holistic Backpacker. Thanks for your support & happy adventuring! – Taylor ♡
---
---
---
Related Posts:
---
Valley Of The Five Lakes Trailhead
Valley Of The Five Lakes trailhead is located right off the Icefields Parkway (highway 93) and is just 10 minutes out from the town of Jasper.
Valley Of The Five Lakes is about a 3.5hr drive from Banff, 4 hours from Edmonton, and 1 hour from Mount Robson Provincial Park. I would recommend adding extra time to your ETA if you're coming from anywhere south of Jasper via the Icefields Parkway.
The Icefields Parkway is actually rated as one of the most scenic drives in the world! I've driven this road multiple times and I can definitely attest to this statement. There are mountains, alpine lakes, and glaciers around every corner – I actually cried from the surreal beauty my first time passing through.
More: Here's my complete guide for the Icefields Parkway
If you don't have a car, you'll need to rent one if you plan to explore Jasper and the surrounding area. Everything in the Rockies is spread out and there are limited shuttle services.
About Valley Of The Five Lakes Trail
Distance: 4.7km
Elevation Gain: 162m
Type Of Trail: loop
Rated: moderate (more like easy)
Estimated Time: 1.5hrs
There are multiple ways you can go about hiking Valley Of The Five Lakes. For the purpose of this post I'll be speaking about the one featured above, however if you're looking for something a bit different consider the following:
Valley Of The Five Lakes & First Lake – this trail takes you around the entire first lake, but adds an additional 3.5kms and 81m of gain
Wabasso Lake via Valley Of The Five Lakes – this trail adds 11.1km and an additional 220m of gain, but takes you to an additional lake making the grand total 6 lakes, 1 hike
The Valley Of The Five Lakes is probably the easiest hike in Jasper. It has minimal elevation gain, the trail is highly trafficked and easy to follow, and there are minimal exposed roots and rocks making it an extremely safe hike for non-experienced hikers.
The Valley Of The Five Lakes trail is always packed, easily making it one of the most popular hikes in Jasper as well. You'll find a combination of children, families, elderly people, and fit hikers – Valley Of The Five Lakes is for everyone!
You can hike Valley Of The Five Lakes in either direction, however the fifth lake was by far my favourite – to go to the fifth lake first take a right at the fork.
Hiking Valley Of The Five Lakes
I hiked Valley Of The Five Lakes on a gorgeous sunny day in October. Needless to say the trail was packed and I was constantly having to maneuver around small children and families. If this happens to you be polite and patient as you pass.
The first section of Valley Of The Five Lakes is where you'll find the majority of the exposed roots and rocks on the trail, however it's nothing too crazy. Just watch your step!
I took a left at the fork and quickly arrived at first lake; the biggest lake of the five.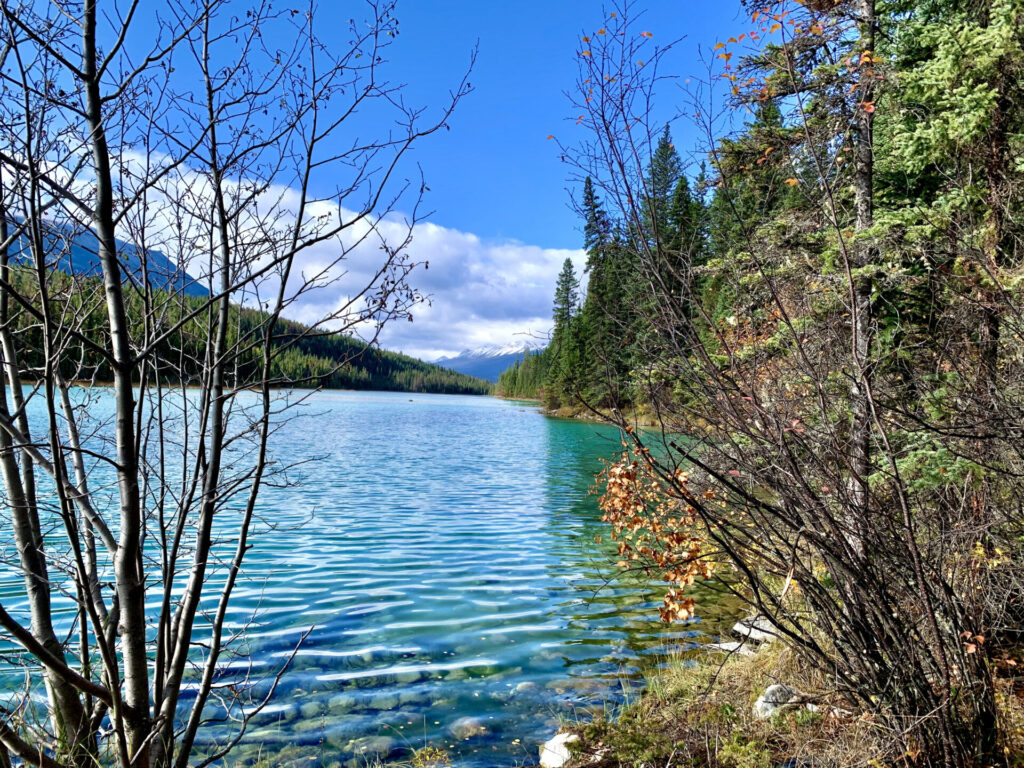 My favourite part about hiking Valley Of The Five Lakes is that each lake is a different colour and the colour changes depending on how the sun hits it. The first lake is the bluest, but as you continue hiking you'll notice that each lake becomes slightly more emerald or green in colour.
Lakes Two, Three, and Four honestly look very similar to one another, but they all have their unique charm.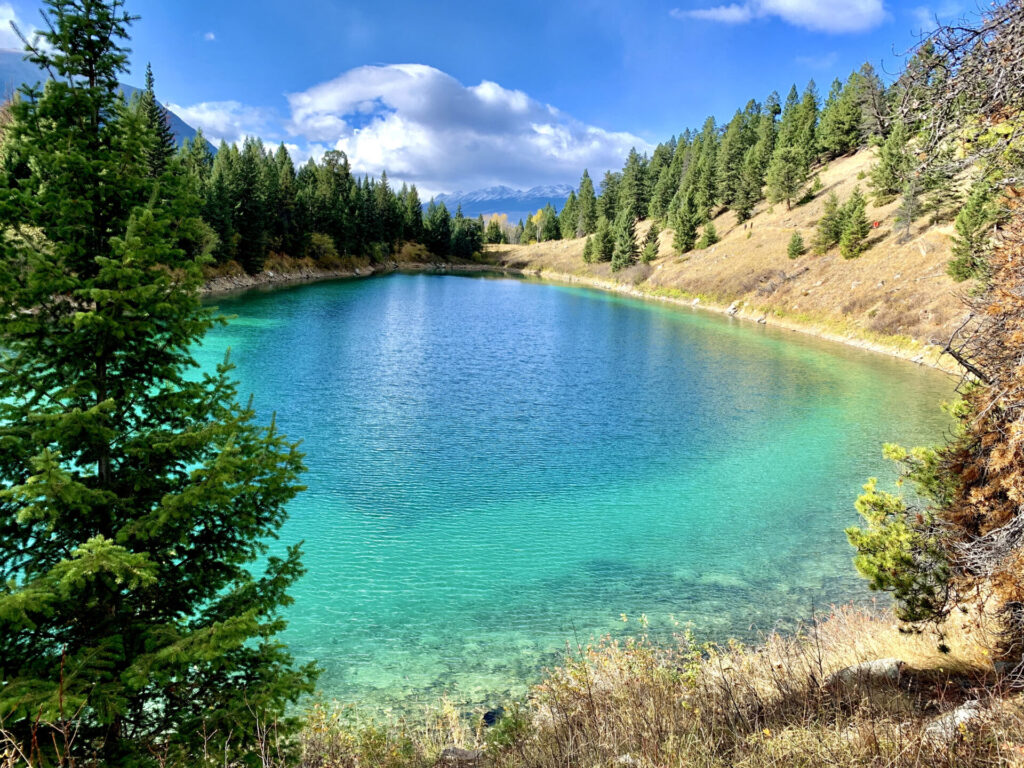 The star of the show is easily Fifth Lake, which happens to have a little dock overlooking the distant mountains and Jasper's alpine water. This is your picture-perfect photo-op!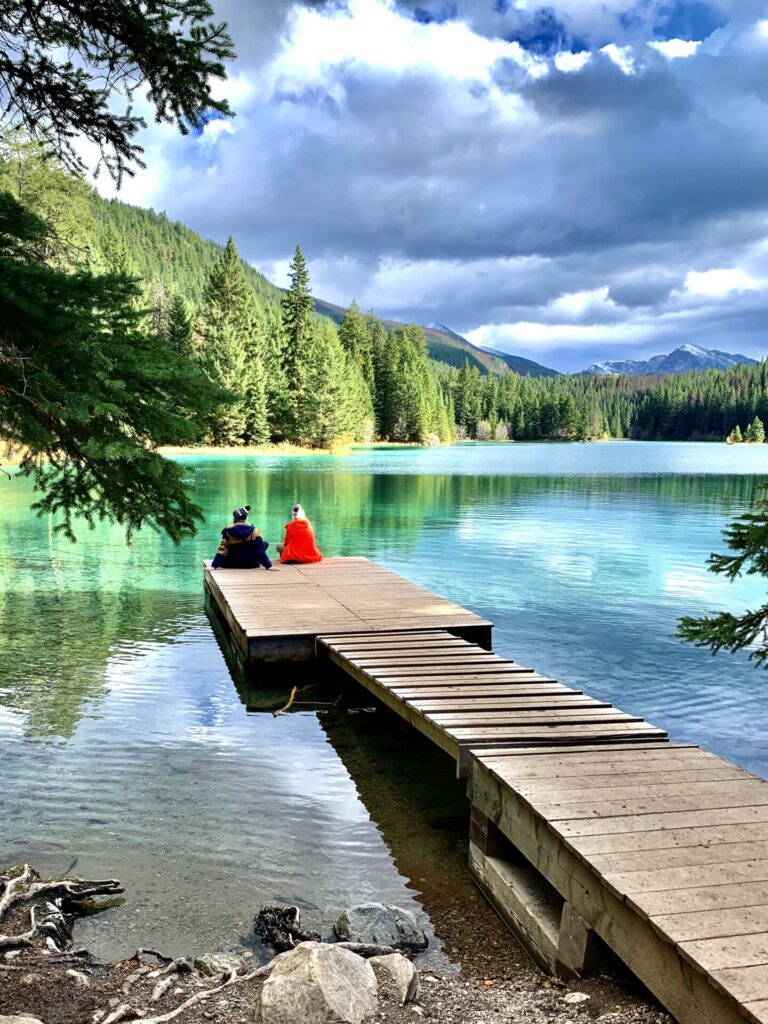 ---
Discover More Adventures in Jasper
Jasper is one of the famed Canadian National Parks and for good reason. Jasper is home to striking mountains, vibrant alpine lakes, glaciers, and abundant wildlife.
You can find all my Jasper hiking and travel resources here, but the following are some highlight content you don't want to miss: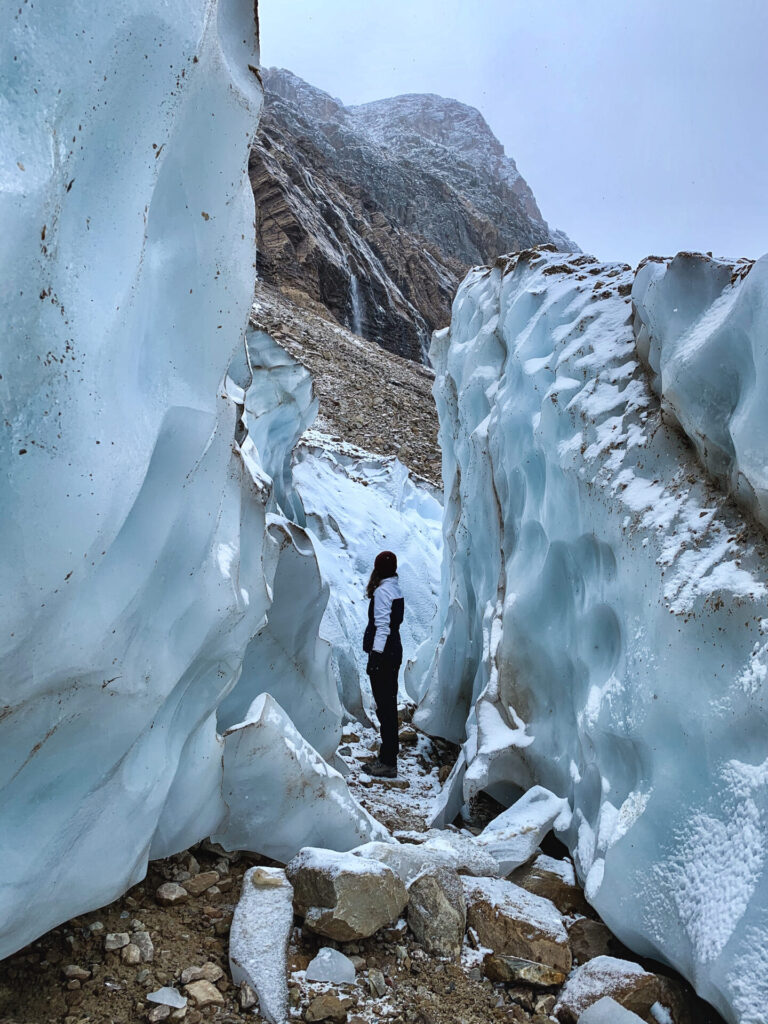 ---
Recommended Hiking Gear
The following items are some of my favourites – I never hit the trail without them!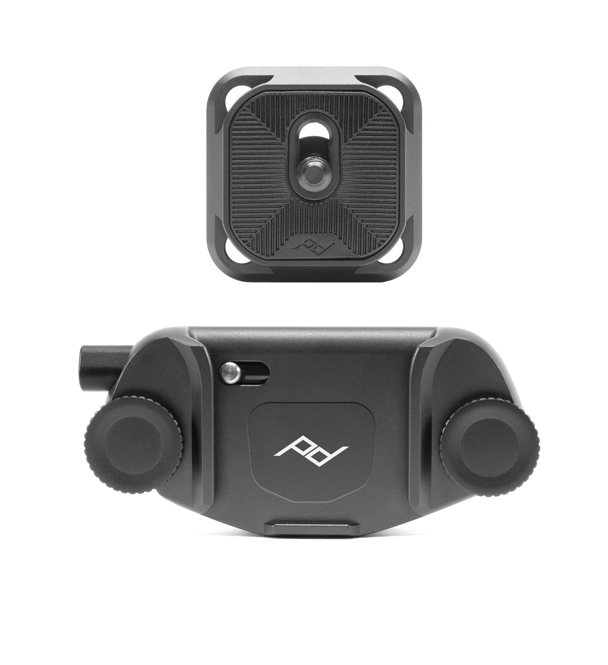 The Capture Clip by Peak Design is a sturdy, safe, and super convenient way to carry your camera while hiking or backpacking.
Find it on Amazon (CAD).
Find it on Peak Design (US).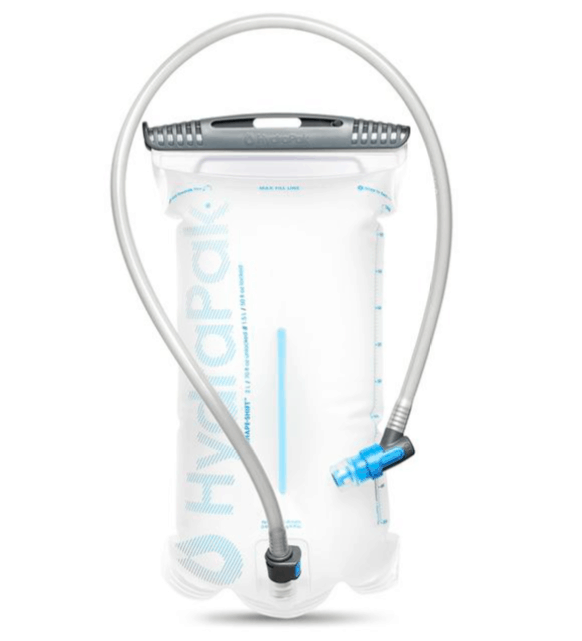 A hydration reservoir is SO important. It holds 2L+ of water and keeps you hydrated on-trail. I use the 2L Hydrapak; it never leaks and has a detachable tube.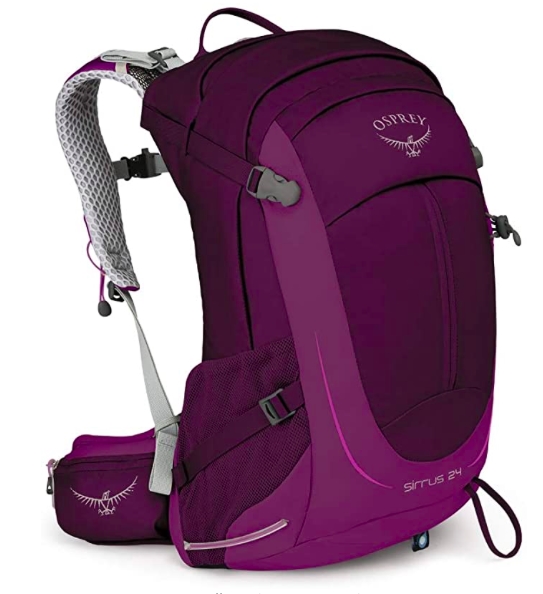 Things to look for in a good quality day-pack: sternum strap, hip belt (with pockets), and a breathable mesh system for your back. I use the Osprey Sirrus 24L pack (men's version) and I LOVE it!
---
What To Wear Hiking in the Rockies
For a detailed guide on what to wear hiking in the Canadian Rockies, check out this post.
Choosing what to wear hiking can be confusing, but the secret to properly dressing for a hike is layering. You can mix and match the tops and bottoms you already own to make up your base layers, however in addition to those clothes you'll need a few extra things:
A waterproof jacket is the most important layer for hiking – it keeps you warm and protects you from wind and rain. I use the Marmot Eco Precip Jacket (men's version) which is totally a bang-for-your-buck. If rain is in the forecast, don't forget to pack waterproof pants (men's version) too.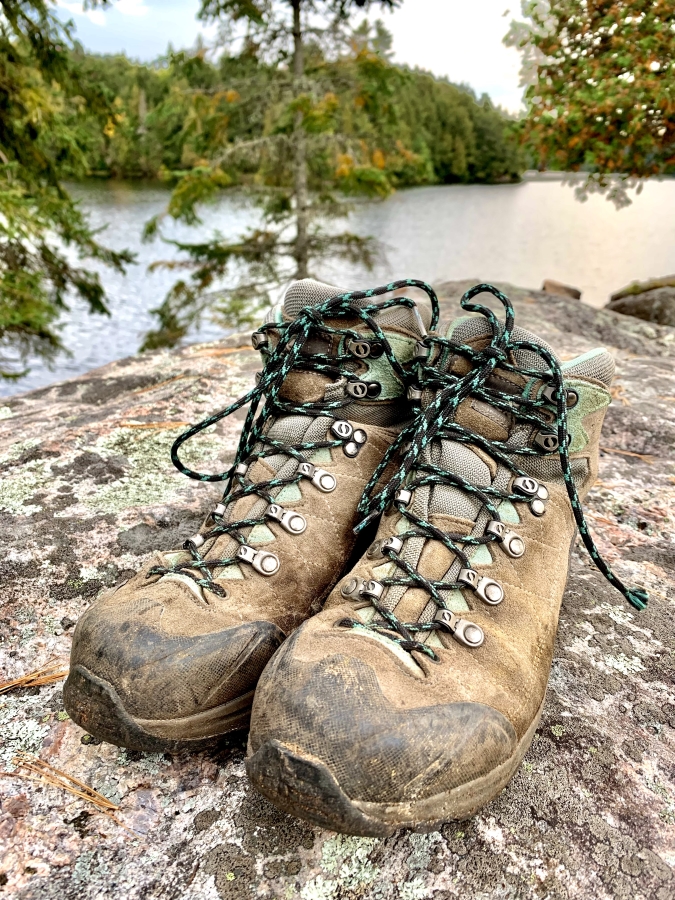 A good pair of hiking boots are Gore-tex, provide ankle support, and are durable. I use the Scarpa Kailash boot (men's version) and they've never let me down. You'll also want a good quality pair of socks. I use Smartwool – they're great quality and last an entire season.
A puffer jacket acts as your warm layer. I use the hoodless Columbia Women's Heavenly Jacket (men's version). Alternatively you can use a fleece zip – I have this one (men's version) from Columbia. Both of these options are perfect layers to keep you warm on windy, cold, or high elevation hikes.
Rocky Mountain hiking exposes you to different natural elements and conditions – it's imperative that you're prepared for whatever nature throws at you. Trust me, I've learned the hard way!
More: Day-hiking Gear Guide
More: What to Wear Hiking in the Canadian Rockies
Follow The Holistic Backpacker's Adventures on Socials:
Keep Up With My Adventures!
Sign up for my newsletter and stay up-to-date with my latest adventures, gear guides, and eco-resources!
Taylor ♡
Tips For A Successful Hike
Leave early or start late to avoid crowds of people
Bring a bathing suit – you can swim in all of the lakes! But be warned, this waster ain't warm
Pack a picnic
Best Places To Stay In Jasper National Park
The best place to stay in Jasper depends on your price range. So, here are a few suggestions for every budget:
Discover all accommodations in Jasper here
Cheap(er) hotels in Jasper – Jasper Gates Resort, Overlander Mountain Lodge
Mid-range hotels in Jasper: Tonquin Inn, Whistler's Inn, Lobstick Lodge, Astoria Hotel, Sawridge Inn
Luxury hotels in Jasper: Fairmont Jasper Park Lodge, Pyramid Lake Resort, Mount Robson Inn
Cheapest accommodation options: camp at Wapiti or Whistler's campground (camping info). Alternatively stay at one of Jasper's hostels (find them here)
Best cabins in Jasper: Miette Mountain cabins, Tekarra Lodge, Patricia Lake Bungalows, Jasper East Cabins
Planning a trip to Jasper? Don't forget to check out my trip planner! I'll help you create the perfect Jasper itinerary.
Happy adventuring!
Taylor ♡
---
Like This Post?
Share with friends or save it for later!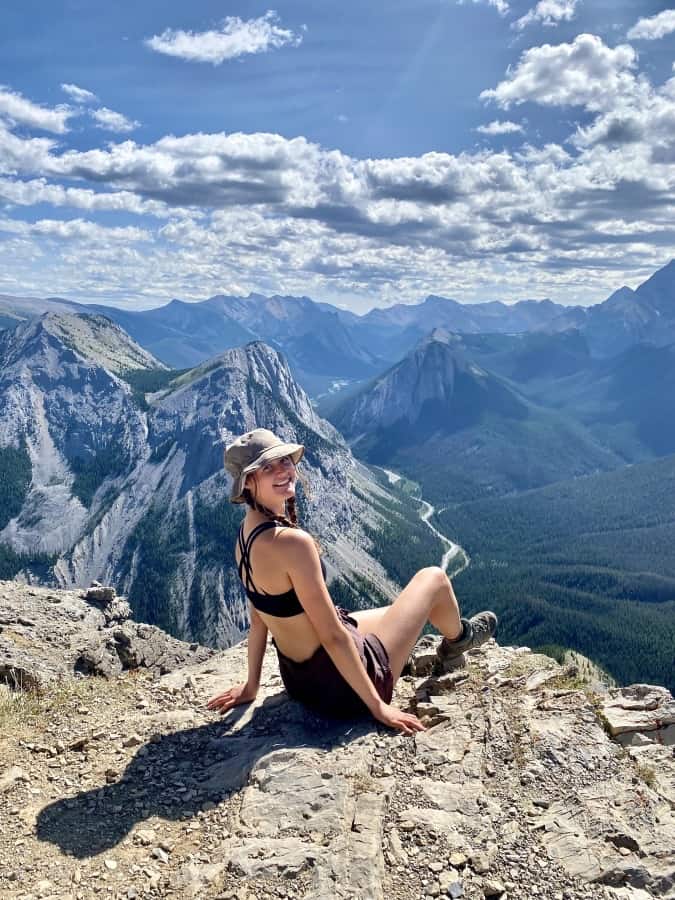 About The Author
---
Hey! I'm Taylor – the voice behind The Holistic Backpacker.
After moving to Banff National Park in 2020 I became an outdoor adventure enthusiast and vowed to never stop exploring.
I'm now focused on travelling the world and seeing everything our beautiful home has to offer.
I created The Holistic Backpacker so I could share my adventures and help connect people like you with the same amazing experiences.
I am also an advocate for the environment and do as much as I can to take care of our planet.
Get to know me and my story more here 🙂
I can't wait to share my adventures with you!