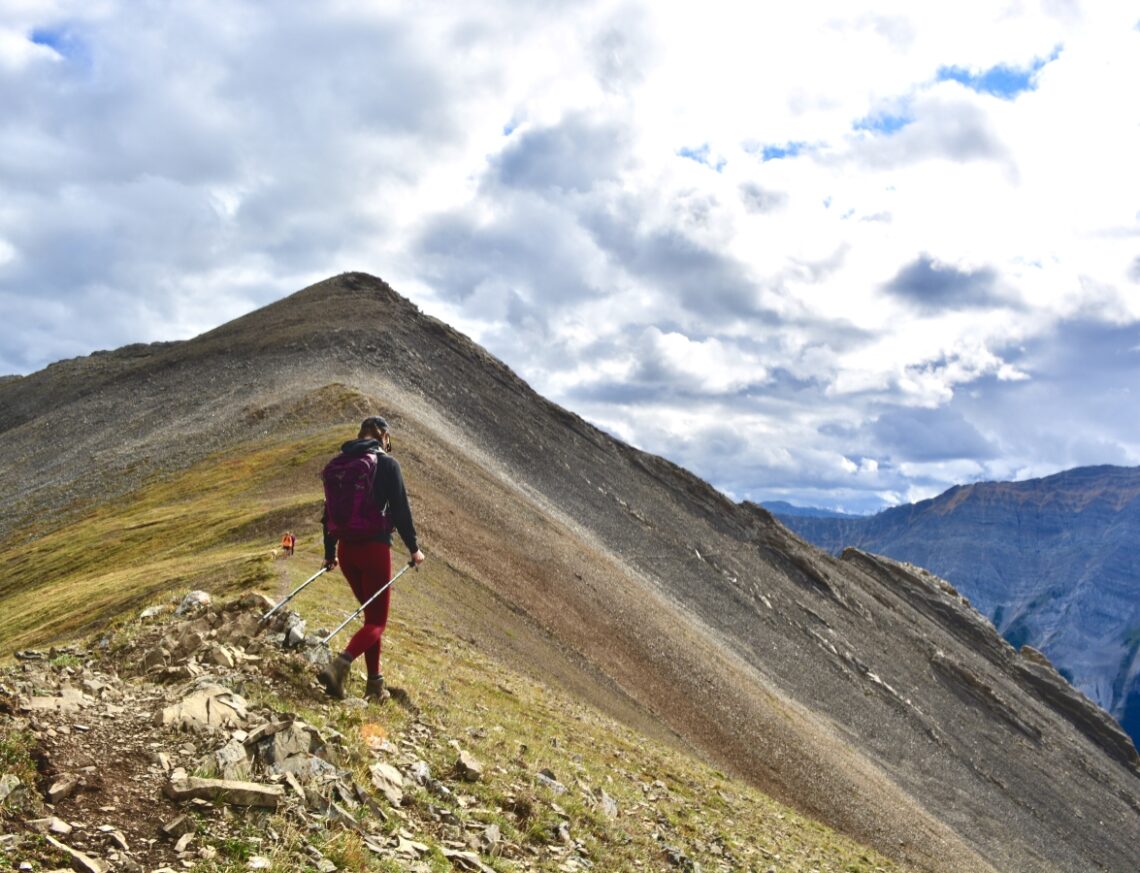 Shop These 7 Stores To Save While Gearing Up For Hiking & Camping Season: US and Canada
Picture this – winter is ending, you're planning your next hiking season. You realize you need new… Everything…
You search your favourite camping and hiking store(s), you fill a cart, you go the check out… $900.
I know every one of my fellow hikin' and campin' pals out there have experienced this – I know I have. That's why I thought it was ESSENTIAL that I put together guides and resources for how you can save money while you gear up for your next hiking season.
Shop the stores I mention here to save a bit of $ next time you need to pick up something new. I'll give you the scoop on shipping, discounts, and deals.
More: Tips For Finding Good Quality Hiking & Camping Gear
A good rule of thumb when you're purchasing new hiking clothes or backcountry gear is to always shop an outdoor store rather than from the brand itself (unless they're offering a good deal or promo). I'll list a few great outdoor stores to shop from.
This post contains affiliate links; see my full disclosure. If you click these links and make a purchase you're supporting The Holistic Backpacker. Thanks for your support & happy adventuring! – Taylor ♡
---
---
1. Atmosphere
Atmosphere is a great Canadian store that has just about everything you need including the big brands we love for hiking and backpacking.
Atmosphere uses literally any holiday for an excuse to put a big storewide sale on. Sign up for their emails to get an initial discount and wait for their big sales to stock up on clothes, gear, and anything else you can think of!
2. Backcountry
Backcountry puts on sales and you'll get 15% off your first order when you sign up for emails. The company also offers student discounts as well as discounts for first responders, government employees, and teachers.
Backcountry is American, but shipping to Canada ($28+) is possible.
Backcountry has a great selection of clothing and gear – find everything you need at one store!
3. Gear Trade
Gear Trade is a small business that runs out of Calgary, Alberta. I initially discovered the company when I was on the hunt for a sleeping bag and came to discover they discount all their gear. I picked up my sleeping bag and a few dry bags from here and had the greatest customer service.
4. MEC and REI
MEC and REI are the ultimate camping and hiking stores. They have literally every product and brand you could imagine and then some. These aren't necessarily the cheapest options for gear, but if you can wait for a decent sale you can get every piece of clothing and equipment you need in one purchase.
MEC is Canadian whereas REI is American.
Connect via socials:
Sign up for emails to receive a 50% discount on my travel maps + occasional updates on new hiking guides & travel resources.
Taylor ♡
5. Moosejaw
Moosejaw, another American store, consistently puts on sales, offers free shipping over $49, and offers price matching.
They've also got a rewards program.
Shipping to Canada is $35+
---
Explore My Latest Adventures
Don't forget to explore my latest adventures!
EXPLORE MORE: hiking, backcountry camping, canoeing, scrambling, skiing & snowboarding
---
6. Mountain Steals
Mountain Steals is Moosejaw's sister company and when you sign up for their emails you get a 10% discount.
Their clothing and gear is heavily discounted, and you get free shipping over $99.
Mountains Steals is American – they do ship to Canada, but it is quite expensive ($35+) and they have an extensive list of brands they can't ship outside of the US.
7. Worn Wear By Patagonia
Worn Wear by Patagonia is an online used store for all things Patagonia. Their prices are discounted and a detailed description of all their clothing is provided so you know exactly what you're buying. They won't have gear on their website, but this is a great place to pick up clothing
More: Tips For Finding Good Quality Hiking & Camping Gear
Happy adventuring!
Taylor ♡
---
Like This Post?
Share with friends or save it for later!
---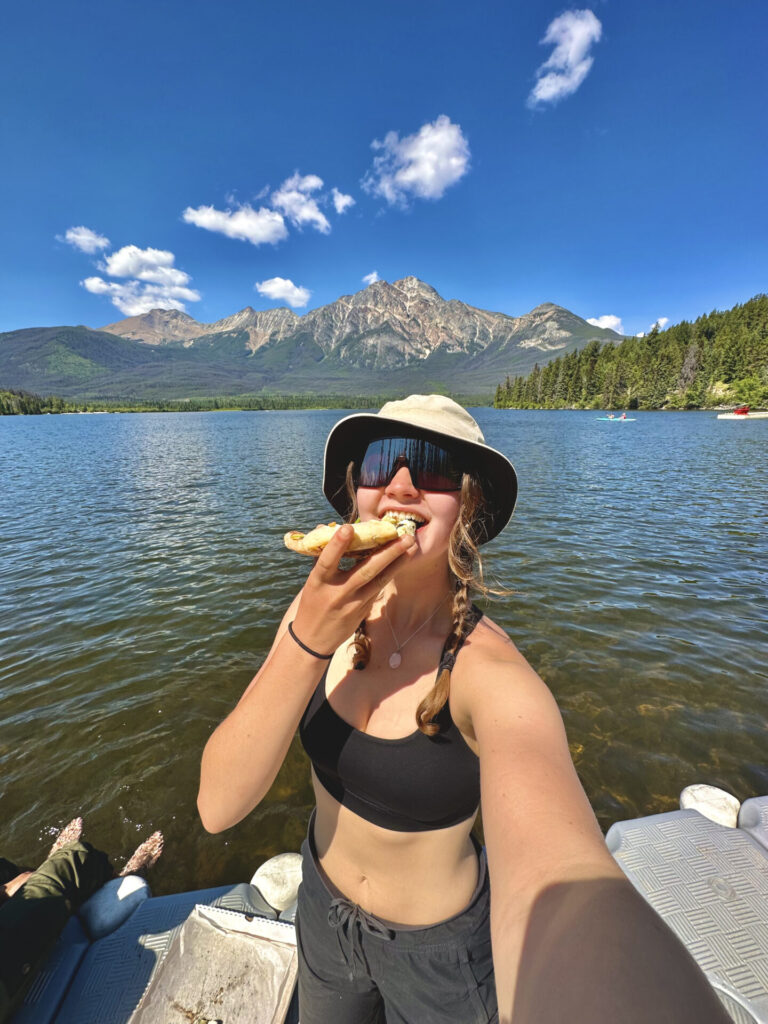 About The Author
HI, I'm Taylor – the voice behind The Holistic Backpacker.
After moving to Banff National Park in 2020 I became an outdoor adventure enthusiast and vowed to never stop exploring.
I now spend my days travelling the world, climbing mountains, and spending nights under the stars in the Canadian Rockies backcountry.
I created The Holistic Backpacker so I could share my adventures and help connect people like you with the same amazing experiences.