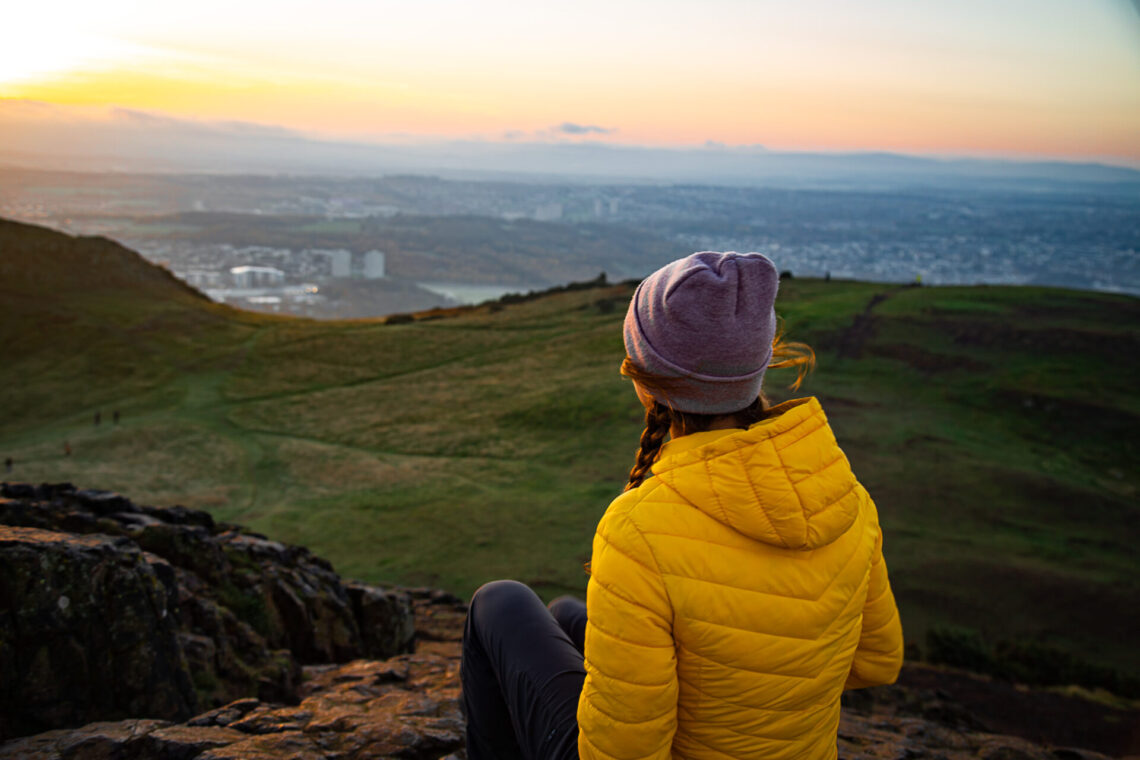 2022 Ethical Holiday Gift Guide for the "Adventurous Person" in Your Life
The holidays are coming up which means in T-minus one month we'll see lots of panic shopping, extra spending, and plenty of "guilt buying." I'm here to (hopefully) encourage conscious spending & thoughtful gift buying this holiday season! *Cue my 2022 Holiday gift guide.*
We all have that one outdoorsy, travel-y, hiker-trash-y friend or family member in our lives. And most of the time we have absolutely no idea what the heck to get them. I'm here to help! This guide is essentially a list of my most-used travel & hiking items, favourite sustainable products + my wish-list. More or less everything an ethical, adventurous person needs in their life!
I'll first go over all my tips for conscious consumerism & questions to ask yourself before making a purchase, thennnn I'll share my bound-to-impress gift ideas.
Now, let's get into it!
---
This post contains affiliate links; see my full disclosure. If you click these links and make a purchase you're supporting The Holistic Backpacker. Thanks for your support & happy adventuring! – Taylor ♡
---
---
Tips for Conscious Consumerism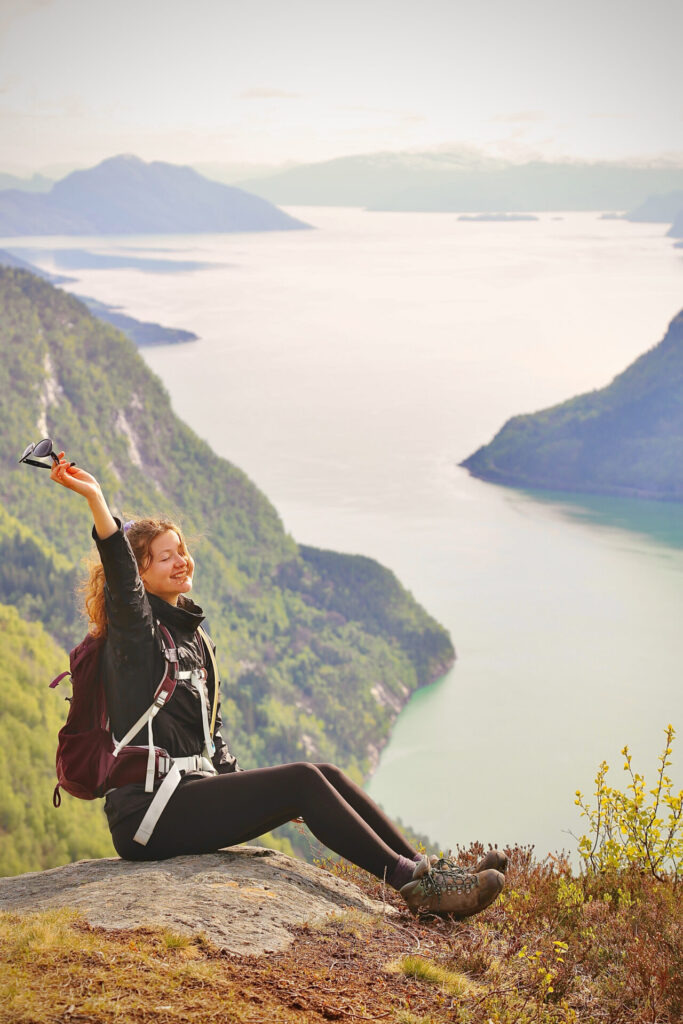 For those of you who are new to the term "conscious consumerism" – it more or less means making thoughtful purchases which have positive social, economic, and environmental impacts. Here are a few ideas to get you started:
Gift an experience rather than a physical item. Take a loved one out for dinner. Go on a trip together. Focus on spending quality time together rather than buying "stuff." Quality time can't be measured!
Buy something practical. If you must buy an item as a gift, make it something your friend or family member will use.
Aim to buy environmentally friendly products – avoid the plastic and look for biodegradable, chemical-free ingredients/packaging.
Support organizations that aim to create a better world.
Purchase items of high quality so they will stand the test of time.
If possible, consider alternate shopping/gifting methods. DIY, second-hand, etc.
And finally, if you're unsure – just give cash! Some people view this as "thoughtless," but I view it as thoughtful. This is giving your loved one the means to purchase something they genuinely want or need.
---
Conscious Consumerism Cont'd…
If you're interested in conscious consumerism, the following series of questions are for you! If you're not, keep on scrolling to see my gift ideas.
ps – I ask myself these questions before I buy anything (and that includes when I shop for gifting purposes).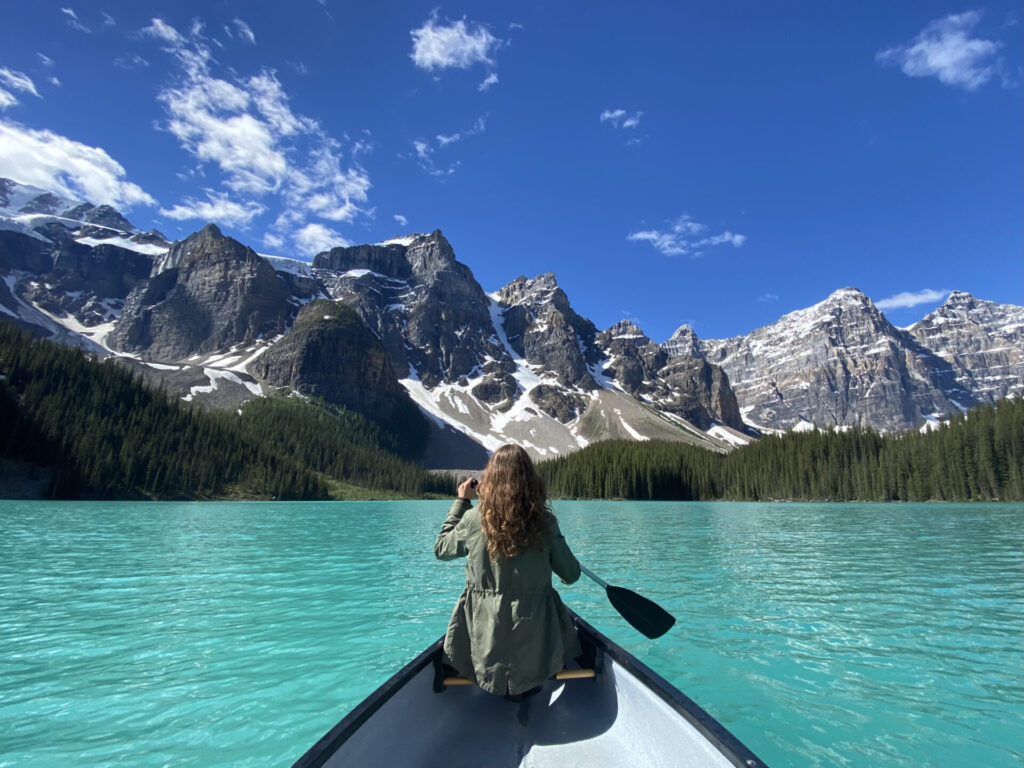 Question Series #1: THINK Before You Shop
Do I NEED or WANT this item?
Will this item increase my happiness or quality of life?
Will purchasing this item have a positive impact on my life?
Do I already own something that functions similarly to this item?
Do I have the extra money I need to buy this item?
Do I "love" or "like" this item?
Question Series #2: Consider Quality & Functionality
Is this item good quality?
Will this item last?
Will this item actually DO what I want it to do?
Is the item worth the money I'm spending?
Am I sure this is the best item to suit its particular purpose?
Do online reviews support the quality and functionality of this product?
Question Series #3: Look at the Environmental Impact & Consider More Sustainable Options
Is this product made of natural materials that will eventually decompose when I'm done with it? Or will it eventually end up in a landfill?

If yes – is there an alternative product that's packaged/produced in a more sustainable way?

What are the end of life options for this product? Recycle, landfill, repurpose, etc.
ONLINE SHOPPING: Can I buy this item locally to reduce shipping emissions and/or support a small business?
Question Series #4: Are There Alternate Shopping Methods?
Can I borrow this item instead of buying new?
Can I find this item second hand?
Can I DIY this product?
You'll oftentimes notice that after going through this series of questions you'll realize you don't actually need or want the item you're looking at! Marketing ads target consumers and make them believe they want or need things that have no real relevance or purpose in their lives.
And don't worry – once you go through these questions a few times it gets much easier and much faster!
---
Helpful Resources
---
2022 Ethical Holiday Gift Guide for the Adventurous Person in Your Life
Here are my most used travel items, best pieces of gear, and fun gift-able items for this holiday season.
---
Peak Design Capture Clip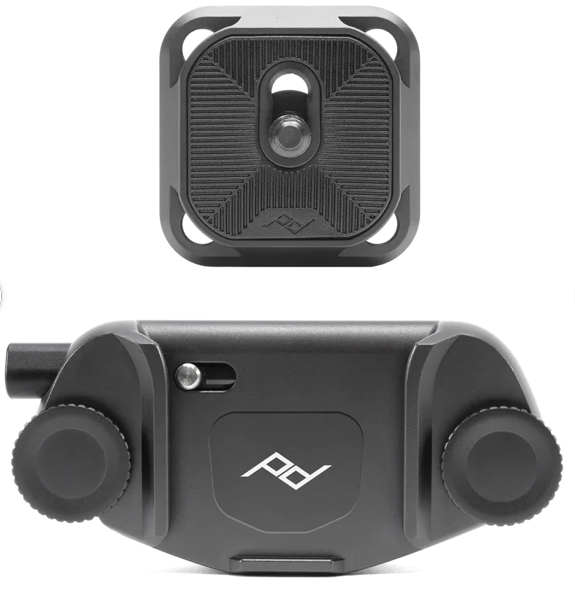 Starting out my 2022 holiday gift guide with one of my favourite items in existence – the Peak Design capture clip!
This baby attaches to your backpack straps and allows you to safely & securely transport your camera on the outside of your pack – no more wrestling with your backpack or sore necks! It's great for travel, hiking, and sightseeing. I never leave home without it!
Peak Design also makes my go-to tripod. Although a bit pricey, this tripod set up is ideal for capturing images on your travels and/or outdoor adventures. It sets up and takes down in just seconds and it's super durable and secure. It's the only tripod I trust for my camera setup.
You can find the Peak Design Capture Clip on:
---
Hydrapak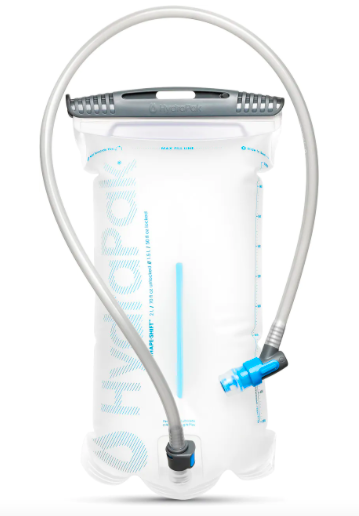 My Hydrapak is my "I wish I bought it sooner" item.
Hydrapak is a 2 or 3L silicone bag that's used for water transportation. It's intention is for hiker's to be able to drink on-the-go, however it has so many more uses than just that! I use it for: hiking, extra water storage on road trips, water-bottle alternative when I'm travelling ultra-light, etc.
If you have an outdoorsy person in your life, I can assure you they'll LOVE a Hydrapak!
You can purchase Hydrapak from:
---
YETI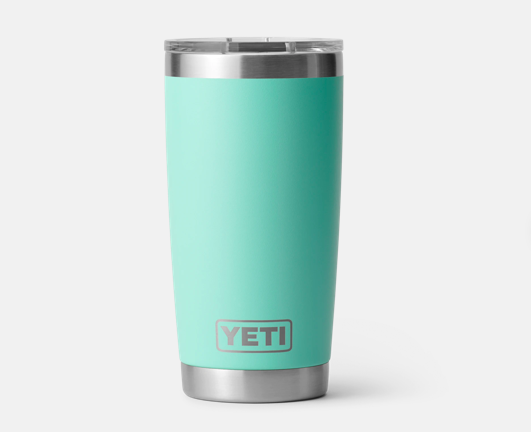 Oh gosh, where do I even start. I love my YETI. It keeps liquids hot & cold. It can be used as a thermos. The tumbler's (pictured above) magnetic lid feature keeps things mess-free and spill-proof. Personal opinion: I think everyone needs a YETI in their life. At one point I had just about every style! Wine cup, can coozy, tumbler, water bottle – you name it.
They come in all shapes and sizes and colours. My top 2 picks are the 20oz tumbler and the 26oz water bottle. I bring them everywhere with me, even on all my international travels!
You can find YETI on:
---
Worldpackers Membership

I'm here to introduce you to the Worldpackers program – something that'll help the adventurous person in your life travel for FREE!
Worldpackers is a platform that connects travellers with hostels, eco farms, guesthouses, and unique opportunities all over the world. In exchange for a few hours of work/day, travellers are given accommodations, some food, excursions, etc for free! Sometimes the position is even paid.
This is a great opportunity for budget and solo travellers as it's about as cheap, super social, and handy as there are opportunities scattered all over the world. In fact, I'm actually writing this gift guide from Edinburgh, Scotland. I'm living & volunteering at a hostel located directly on the famous Royal Mile!
If you're interested in gifting free travel this holiday season, you can use my code THEHOLISTICBACKPACKER to save $10 off the Worldpackers membership.
---
Stasher Bags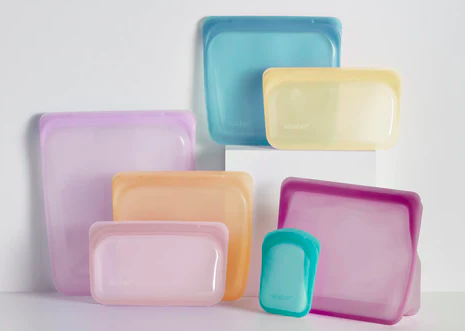 STASHER BAGS, I repeat, STASHER BAGS.
These silicone bags are some of the most useful and environmentally friendly products ever. They replace single use ziplocks and they're wayyyyy more durable. And easier to clean!
I have sooo many of these and I use them for virtually everything. My favourite thing to use them for is snack/lunch transportation when I'm on-the-go or out hiking. They're less bulky than Tupperware and take up way less space in your bag than a big container. I also use them for backcountry cooking, food storage, packing, waterproof storage/transportation for electronics, DIY icepacks, toiletries – you name it, they do it!
My favourite bags are the sandwich, the 1 quart bag for air travel, the stand up bag for meal prepped foods, and the snack sized bag for storing small electronic pieces.
You can purchase Stasher Bags from:
---
SOCKS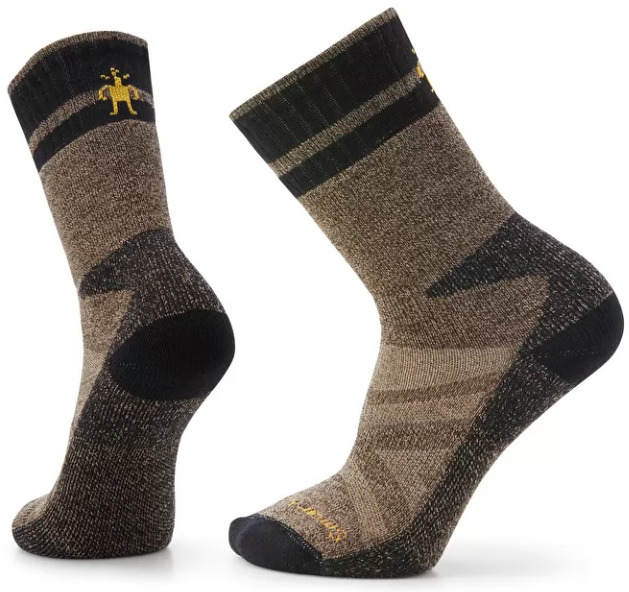 Everyone loves a good pair of socks – you can quote me on that. No one likes buying socks – you can also quote me on that.
If you've got an outdoorsy, adventure-y person in your life I can almost guarantee they're always going to be in need of more socks. Whether you're buying for a hiker, skier, traveller – we all need them!
If you're going to gift socks this season, aim for merino wool. they're comfy, long-lasting, wick sweat, and are great in all temperatures. My favourite brand is Smartwool, however on any of the linked websites below you'll find tons of great options and styles.
TIP – if you're buying socks for someone participating in any sort of outdoor sport, aim for at least crew length and extra cushion in the heel/toe area.
---
Packable Backpack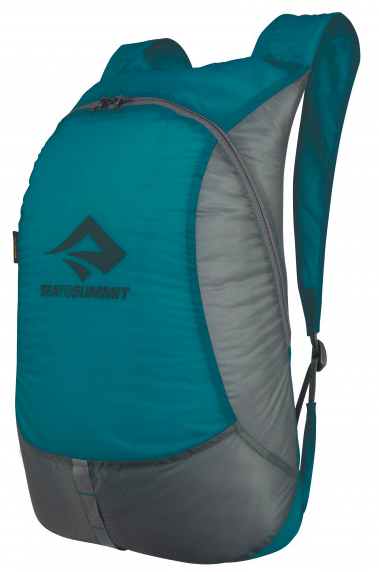 Having a packable backpack is life-changing. It folds up nice and tiny, but it has soooo many uses.
These are ideal for backpackers who only want to carry one large bag, but need a smaller pack for day trips. They're also great for base campers who are carrying a large pack in to camp, but need something smaller to venture out and explore the next day.
An added bonus is that these bags are usually water-resistant which is great for inclimate weather, beach days, etc. PLUS you can use these bags as additional storage/organization, grocery bags, etc. The list goes on and on!
You can find packable backpacks online at:
---
Dry Bags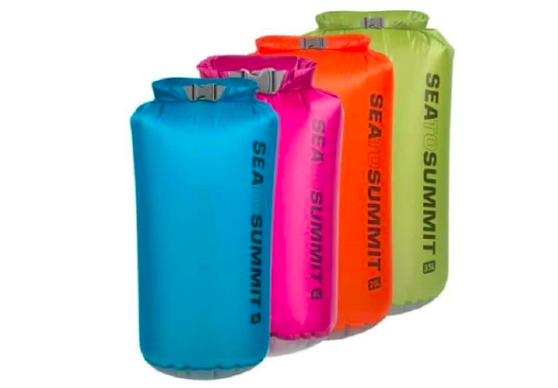 Dry bags are another SUPER versatile and useful item that every adventure-y person needs in their life.
I use mine for: grocery shopping, laundry, waterproofing, bear-hangs, organization, separating carry-on essentials for air travel, packing for camping/backcountry trips, etc.
Dry bags are relatively inexpensive and can be found online using any of the following buttons:
---
Pela Case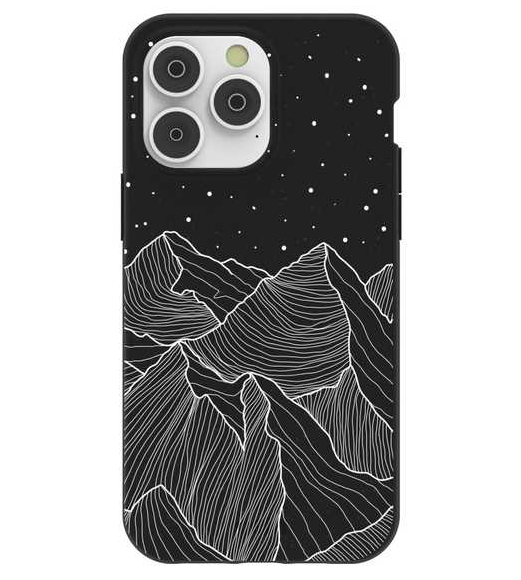 Pela is one of my more ethical, eco-friendly suggestions. These phone cases are compostable as they're primarily made of flax.
They come in all colours & patterns and oftentimes they support individual causes like "saving the sea turtles." If you're worried about durability, don't be! I've had my Pela case for 2 years now and my phone has survived all the ridiculous falls I've put it through without a single scratch.
You can find Pela via the following links:
---
Backpacking Stove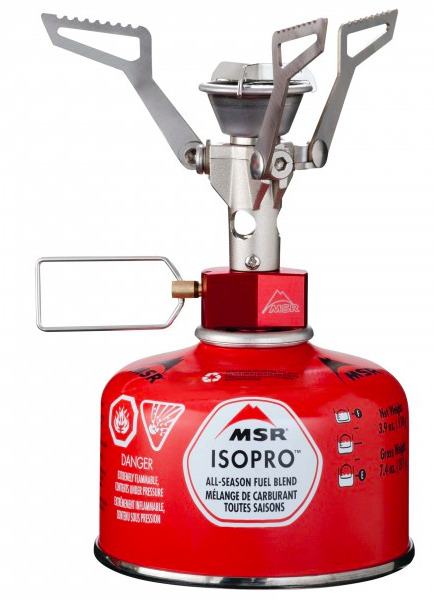 My backpacking stove is a gem in my outdoor arsenal.
Camp stoves have come a longggg way in the last few years. They're ultralight, super tiny, and very effective. I have the MSR Pocket Rocket Deluxe (my fav stove) and I'm SHOCKED by how much heat it throws! It boils 1L of water in 1 minute.
You can find backpacking stoves using any of the following links, however the 2 backpacking stoves I recommend are the MSR Pocket Rocket or the Jetboil MightMo Stove.
If you need a mess kit to go with the stove, I'd recommend this one from MSR. Alternatively I'd recommend this one if you're on a budget.
You can find backpacking stoves at:
---
Collapsible Dishes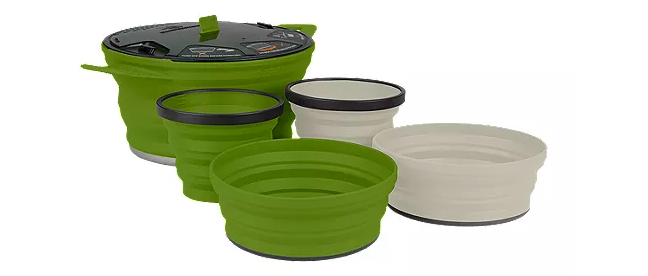 Collapsible dishes are some of the most useful and space-efficient items out there. These are perfect for the backcountry, but they're also great for road tripping, picnics, tail gates, or weekends away.
I love the plate/bowl combo, but the collapsible cups, water bottles, and Tupperware are great too! collapsible dishes are the perfect gift for that road tripper or camper in your life.
You can find foldable dishes from:
---
Portable Power Bank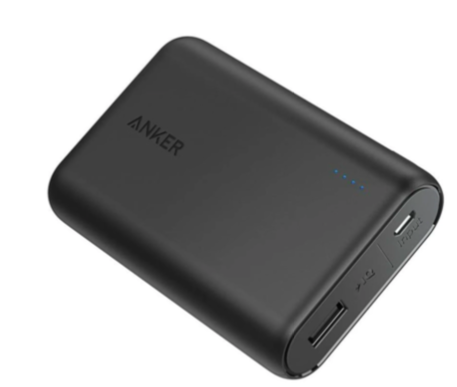 Everyone, and I repeat, everyone needs a portable charger. I use mine constantly!
I put a lot of thought into my portable charger and did a fair bit of research before buying it. The camper and backpacker in me needed something small and lightweight. However that same camper and backpacker needed a good quality source that would last for multiple charges. This hunt led me to the Anker Powercore.
Without getting into too many technicalities, this power bank has enough juice in it to last for multiple charges and it's super small! I would confidently recommend this power bank to literally anyone.
You can purchase the powerbank using this link.
---
Headlamp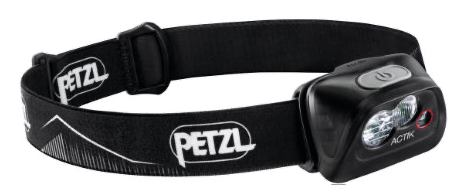 Purchasing my whole outdoorsy-backcountry setup was a long process. I only purchased my headlamp at the end of this process which was honestly a huge mistake! I now use my headlamp all the time and its one of the first things I pack for any outdoor-oriented trip.
I use the Petzl Actik Core which is the pinnacle of all headlamps. This bad boy has 3 settings, a red light, and a wide angle option. The strap is adjustable, it's got a rubber lining to keep it in place, and it's water resistant.
This is a great outdoorsy gift idea for the hiker-camper type people in your life!
You can purchase the Petzel Actik Core using the following links:
---
Portable Speaker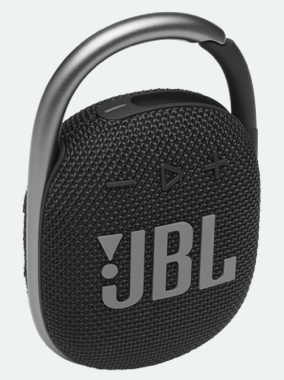 My JBL clip is one of my favourite "luxury" items when I travel. It's small, lightweight, waterproof, throws great sounds, and it has a clip so I can attach it anywhere.
I've used this speaker waaaaay more often than I would have imagined whilst adventuring and travelling which is why it's making my 2022 gift guide this season!
---
Honcho Poncho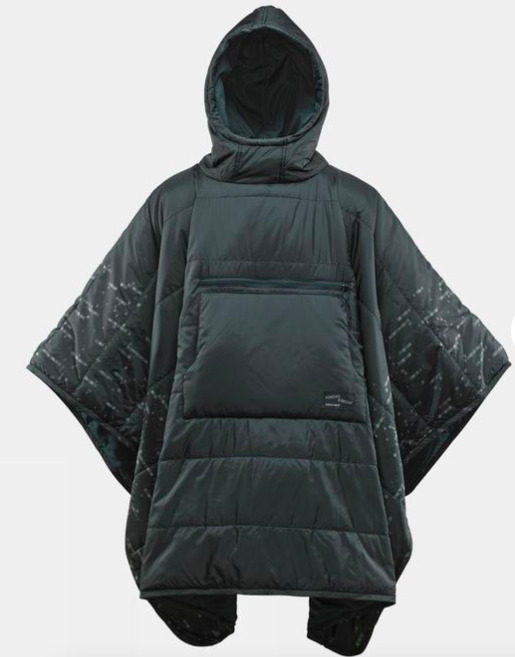 MSR's honcho poncho is one of those luxury items that will forever be on my wish-list.
This is PERFECT for road trippers, beach goers, campers, or bonfire chillers. It's lightweight and small, however its super warm, versatile, and cozy. I've seen people commonly use it as a cover up for changing outdoors, an extra warm layer for sleeping on chilly nights in the tent, a jacket, etc.
If you want to treat the outdoor adventurer in your life to luxury this holiday season, the honcho poncho is the way to go!
You can find the honcho poncho from:
---
Carbon Offset Program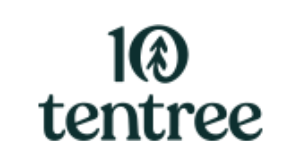 Listing another ethical item in my 2022 gift guide – carbon offset!
Tentree is a more ethical company that plants 10 trees for every purchase. The company started by selling clothes, however they've upgraded their options and they now sell carbon offset packages. Essentially, they'll plant a whack load of trees with every carbon offset purchase!
The carbon offset programs are individualized too which is super cute. And useful if you're trying to buy the program for something specific! You can buy monthly subscriptions, packages for air travel, your pets, holidays, etc.
Instead of buying more things, give the gift of green this holiday season!
---
Shampoo & Conditioner Bars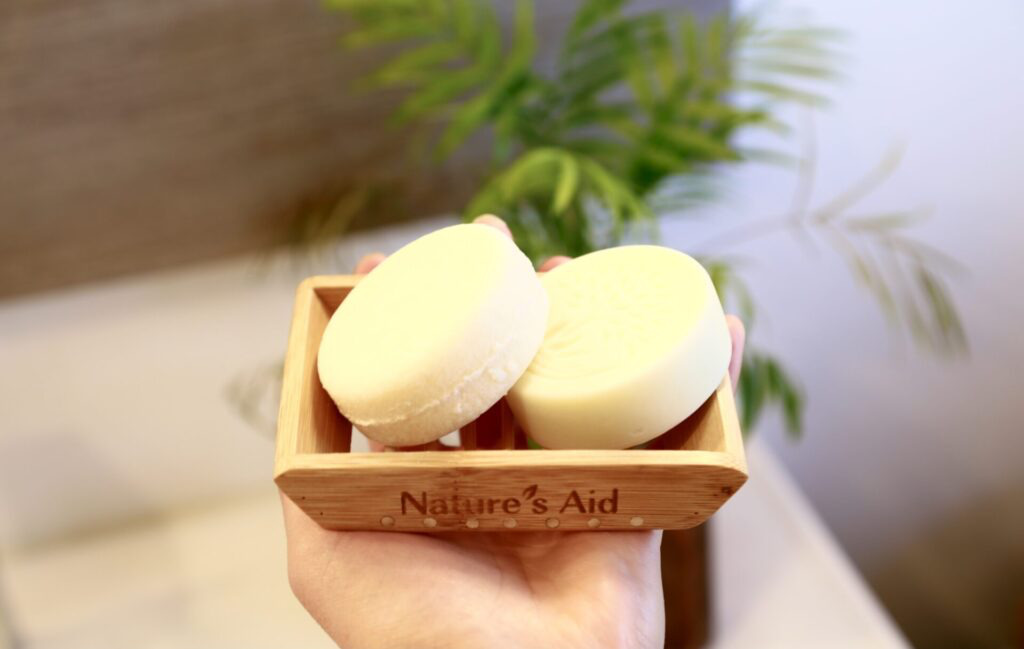 Shampoo and conditioner bars are a GREAT eco and practical alternative to your typical liquid hair products.
Bars offer the potential for a more natural hair-care experience. They also are great for the environment AND they save tons of space if you're out travelling!
You probably have a lot of questions about using bars, which is why I've written this whole long post which explains everything you need to know about making the switch + the bars I recommend using.
---
Trekking Poles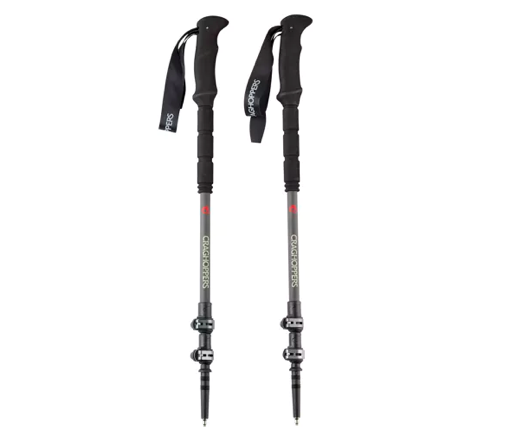 I don't know how many people I have to tell, but hiking poles aren't "just for old people." They're an amazing addition to your outdoor gear collection!
I absolutely love my hiking poles and I never hit the trail without them. I love them so much that I added them to this 2022 gear guide!
There are a lot of fancy-dancy trekking poles out there marketed as "ultralight carbon fibre," however no one needs those. A basic pair will do! I would recommend buying a foldable pair though if the person you're buying for travels frequently. This way they'll be able to take them during air travel
You can find a wide variety of trekking poles at:
---
Toothpaste Tablets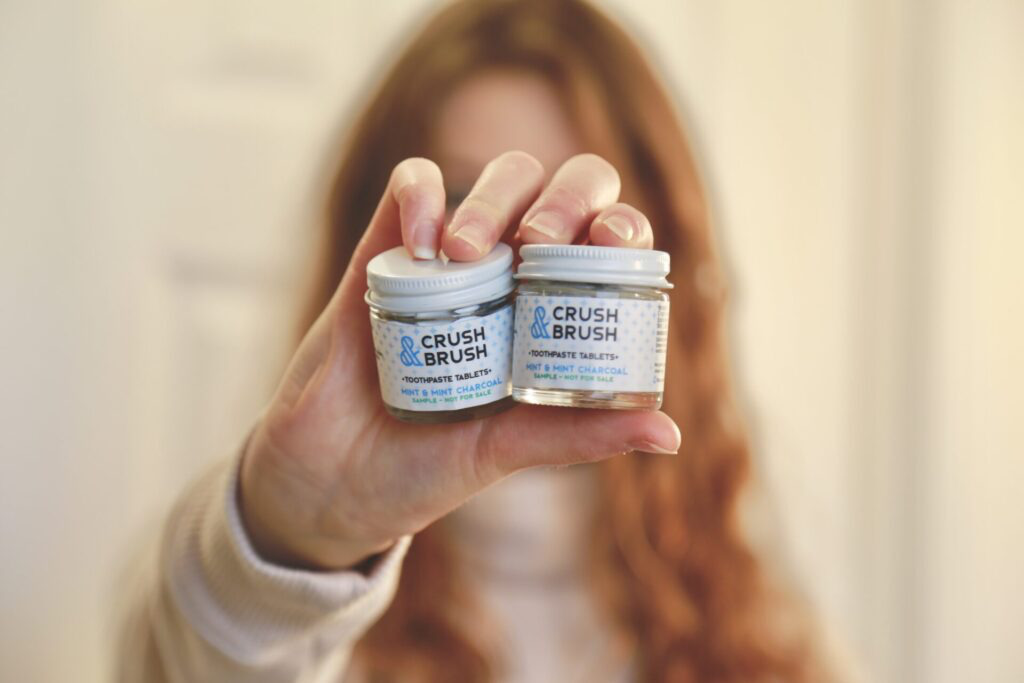 Toothpaste tablets are the perfect gift for travellers and campers!
They're concentrated tablets no bigger than the size of a piece of gum. How do they work? Pop 'em in your mouth, chew 'em up, then brush! The tablets foam up and provide a nice clean brush. Typically they're made with natural ingredients too!
The tablets are great for camping as they're small and lightweight. They're also perfect for air travel as they contribute no extra liquid to your carry-on.
Here's my complete review for my favourite toothpaste tablet brand, Nelson Naturals.
---
Fanny Pack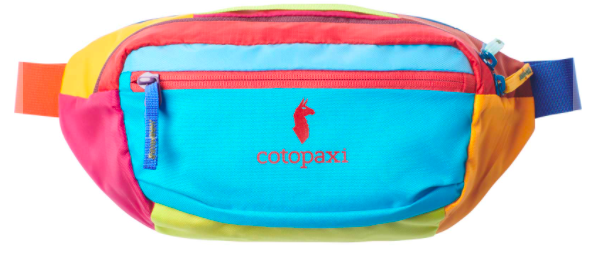 A fanny pack is an essential item in my travel arsenal. I've been backpacking and travelling across 3 continents for the last 6 months and I've used my fanny pack every day!
It's a lightweight & packable purse alternative & my favourite way to keep documents and $ organized during airport, train, and bus transportation.
A few of my favourite fanny packs on the market are:
---
4 Ocean Bracelet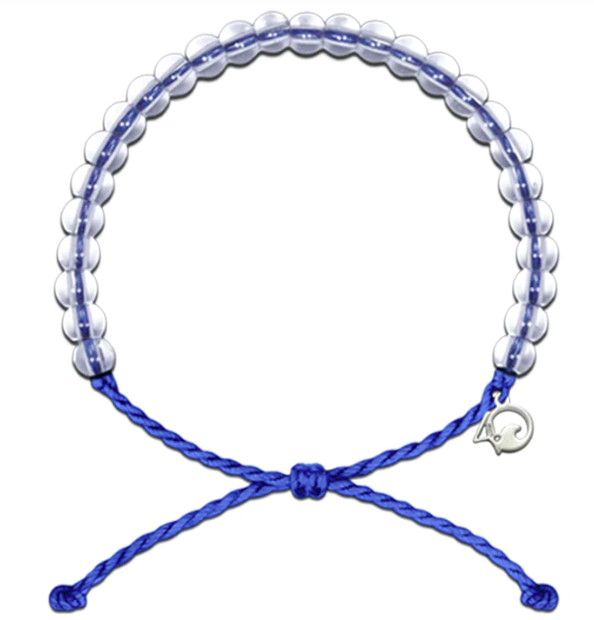 4 Ocean is a non-profit organization that helps clean – you guessed it – the ocean! Each bracelet = 1 pound of trash removed.
They make the above featured bracelets from the trash they pull out of the ocean and sell them to fund their clean-up efforts. Their bracelets come in all different colours and typically each colour supports one animal in particular. I have one that supports dolphins 🙂
My 2 favourite things about these bracelets are that A) they help fund a great cause, and B) they're durable! I'm a fanatic bracelet breaker/loser, so I need durable jewellery like this that will last and survive my clumsiness.
Use the code THEHOLISTICBACKPACKER20 to save 20% on your 4 Ocean bracelet.
---
Backcountry Meals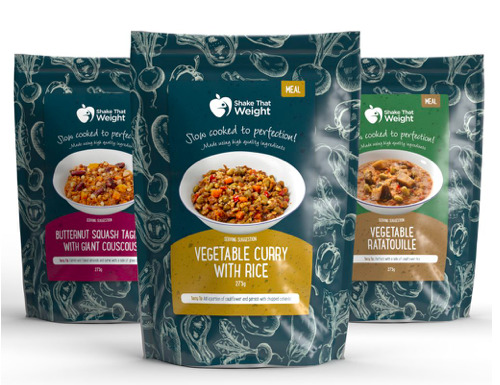 Freeze dried meals are the perfect gift for that minimalist outdoor adventurer who insists they "don't want anything."
Freeze dried meals are one of those items that every outdoor adventurer needs, but doesn't want to buy! A few good meal options are:
---
Water Filter or Purification Tabs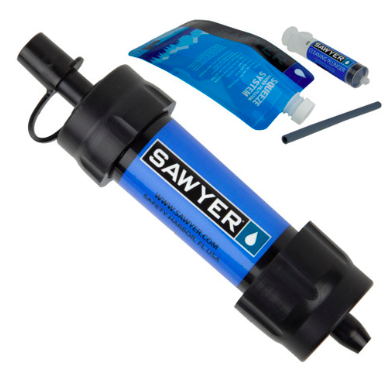 A water filter or water tablets are the perfect gift for friends or family members looking to get into backcountry camping or long distance hiking.
We all need a way to filter water on these long haul hikes and a water filter is the perfect solution. My top pick is the Sawyer filter, however Lifestraw offers some great filters too. You can also go old school and use cheese cloth + Aquatabs to filter water.
You can find the Sawyer filter from:
---
Buffs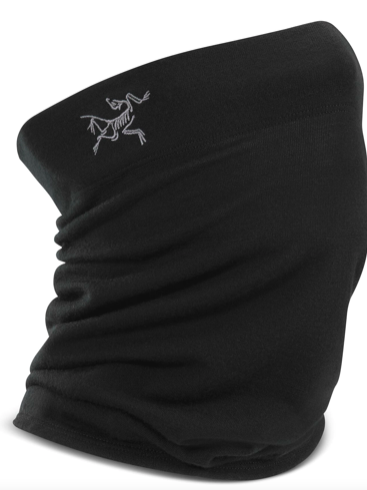 Buffs are an excellent gift idea for the adventurous person in your life!
Buff can be used all year long, wether for UV protection on hot summer days, bug-proof layers on camping trips, or neck warming/face protection in the winter months. My top picks for buffs are:
---
Silk Eye Mask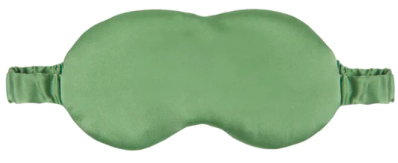 Eye masks are a life saver whether you're a light sleep, hostel traveller, or camper.
I'm all 3 and I use my eye mask all the time! The added benefit of using a silk mask is that it's good for your skin in addition to blocking out light while you sleep.
You can find silk eye masks from:
---
Camelback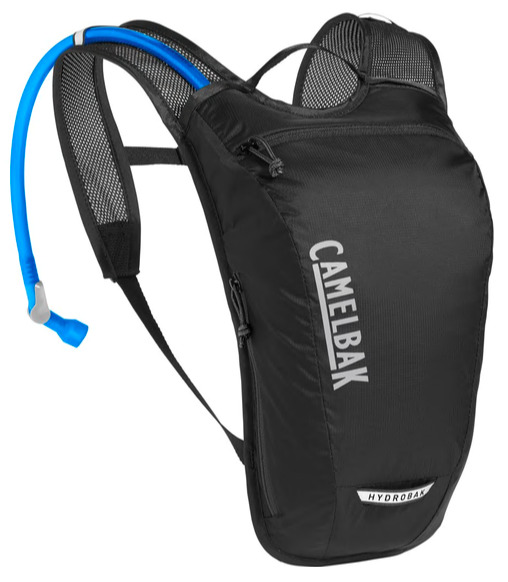 Camelbacks are the perfect alternative to backpacks when you're looking for something lighter and smaller to carry than a full backpack.
I use my Camelback for skiing, short hikes, walks around town, and travel days when I only need my ID and water. When buying a Camelback or hydration pack you'll want to look for something in the 6-12L range. My top picks are:
---
Multitool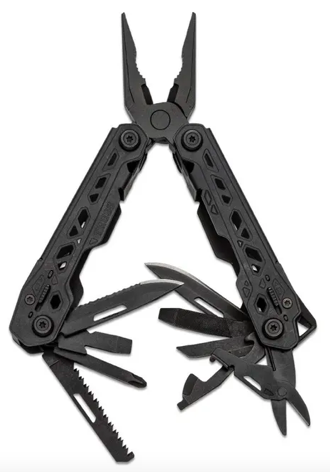 Whether you're a camper, van traveller, picnicker, or DIY'er, everyone could use a multi-tool at some point or another.
There are about a million multitools online, and what they all have in common is lack of quality and minimal "gadgets." The Leatherman Wave however is the epitome of all multi-tools. This thing is durable, stylish, and has just about every attachment you could dream of!
You can find the Leatherman Wave on:
and don't forget about purchasing the leather sheath to keep the tool protected!
---
Packing Cubes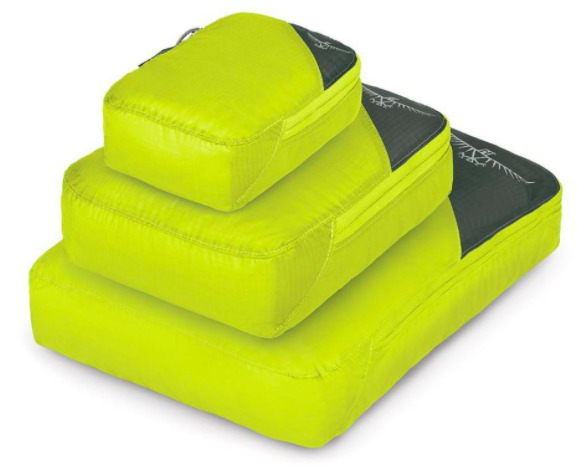 These little packing cubes don't look like much, but they're one of my most used items whilst travelling.
Packing cubes make organization easy on-the-go and they make finding your clothes and accessories easy-peasy. I recommend purchasing a variety of sizes so that you can better organize your belonging; socks & underwear in the smaller bags, shorts & T's in the medium bags, and pants & long sleeves in the large bags.
My top picks for packing cubes are:
---
Crocs

CROCS!
Crocs are my favourite shoe for camping, travelling, beach days – you name it! They're durable, comfy, waterproof, and best of all, COOL! I bring Crocs with me on every adventure whether it's backcountry camping, backpacking through Europe, or just running errands in and out of the house.
My favourite model is the Realtree Edge All-Terrain Clog, however there are tons of styles, colours, and models made for specific activities and jobs out there to love.
Shop Crocs on:
---
National Parks Pass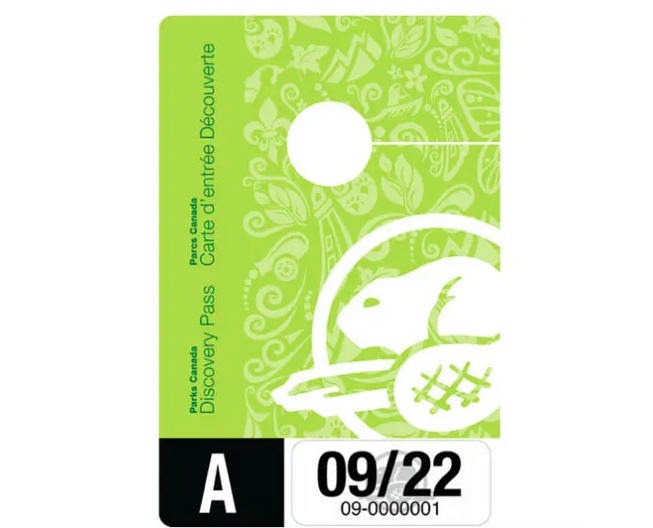 A Parks Pass is the perfect gift for the park-go-er in your life!
Whether s/he explores local parks, national parks, provincial parks, or state parks – there's a pass for everything nowadays. Buy them the pass so they don't have to!
---
Travel Towel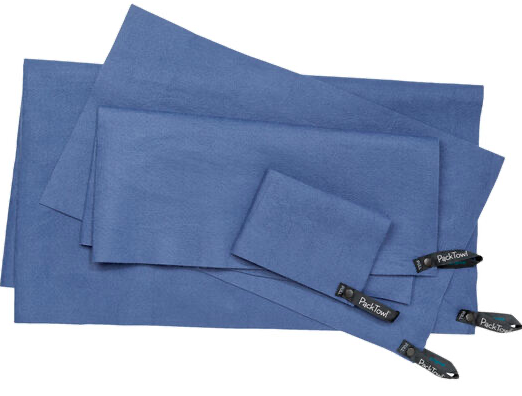 Travel towels are an essential for all backpackers, hikers, and travellers.
I use mine for travel in hostels, road tripping, lake showers, drying dishes – pretty much everything. Everyone raves about microfibre being the #1 material for towels, however I don't necessarily agree with this. Microfibre is great if it's the "fluffy" version, however that silky, smooth microfibre material doesn't absorb water at all. Go with a cotton towel or fluffy microfibre one instead.
You can also look at hooded poncho towels. These are great for extra warmth on a chilly outdoor day or as a more private way to change your clothes in public.
A few good brands for travel towels are:
---
Shower Organizer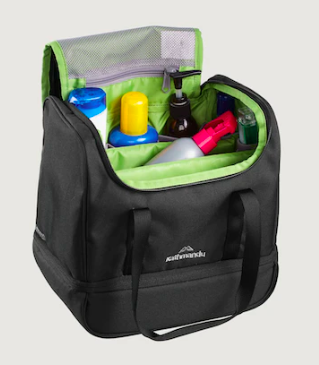 A shower organizer is another super handy item for road trippers and travellers.
Shower organizers allow you to keep all your hair-care, skin-care, and shower products – you guessed it – organized. I always look for organizers that have lots of pockets so I can store my smaller items in particular places and keep them safe/accounted for. A few of my top picks for shower organizers are:
---
Scratch Map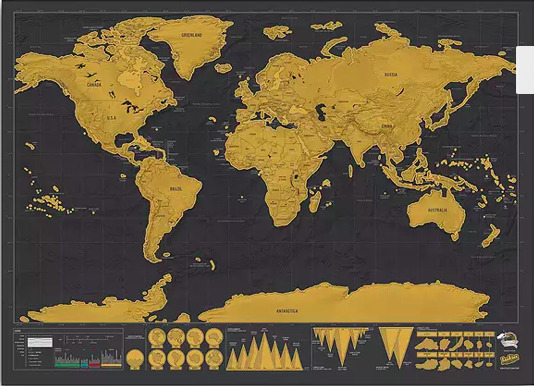 Scratch maps are a super cute gift idea for the world traveller in your life.
With scratch maps you can scratch off each country you've visited! This is a great way to keep track of your travels over time.
You can find scratch maps on:
---
Sleeping Bag Liner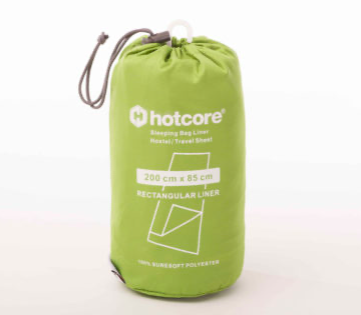 Sleeping bag liners have surprisingly become one of my most used items!
I use my sleeping bag liner for essentially everything; camping, travel blanket, chilly outdoor excursions, hostels, etc. There are a lot of liners out there, so let me break down the basics.
For shape, mummy and tapered are both space-dynamic and lightweight. Rectangular is a bit more comfortable, but heavier and more spacious. Note that if you're claustrophobic (like me), you'll want nothing thinner than a tapered bag. Temperature-wise, cotton and synthetic fibres are best for warm weather, whereas fleece and silk are great for colder temps.
My top picks for sleeping bag liners are:
---
Air Tags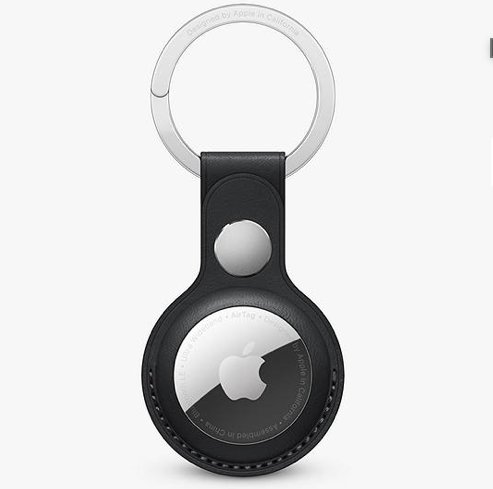 Travel has really ramped back up this year and travel issues involving luggage are becoming more and more frequent.
To counteract this problem, people have been buying Apple air-tags to keep track of their luggage! These tags let you know where your luggage is, which is a huge help with the whole return process.
---
Inflatable Neck Pillow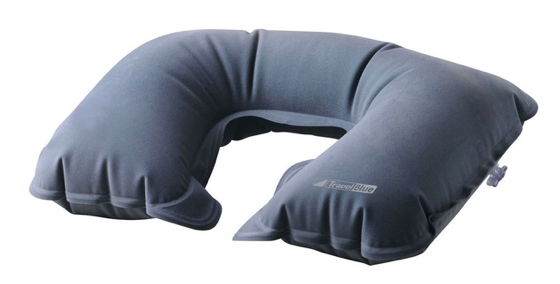 My inflatable neck pillow has been one of my more unexpected, frequently used items.
Camping pillows are ideal for nights spent in the tent, however if you're a minimalist hiker, traveler, and backpacker you should be after an inflatable neck pillow instead. I use my inflatable neck pillow for flights AND on camping trips which makes it more versatile than just a pillow. Between uses the inflatable pillow deflates and takes up essentially no space in my pack.
My top inflatable pillow recommendations are:
---
Satellite Device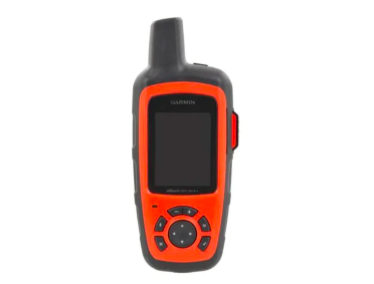 The satellite communication device is one piece of gear I've yet to add to my collection, however it's top of my priority list.
Satellite devices (depending on which one you purchase) have map capabilities, weather forecasting abilities, tracking & communication abilities – even when you're offline. These devices are excellent safety tools while backcountry hiking, camping, mountaineering, and/or skiing.
My top picks for 2-way communication satellite devices are:
Garmin inReach Mini – this is my #1 recommendation and the most used (& loved) communication device out there! You can purchase this lightweight, compact device from MEC (CAD), REI (US), or Amazon (CAD).
Zoleo Satellite Communication Device – the budget version of the Garmin inReach mini. You can purchase this device from MEC (CAD), Amazon (CAD) or REI (US).
Garmin inReach messenger – similar to the mini, but has double the battery life AND can be used as a portable charger for your phone! You can purchase this device from MEC (CAD), Amazon (CAD), or REI (US).
---
Base Layers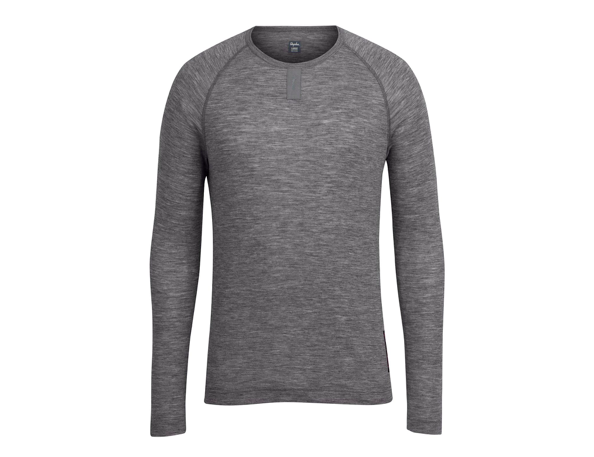 If you've got a cold weather adventurer in your life, I can guarantee they'll LOVE receiving base layers this holiday season.
The best base layers are those made from merino wool. Wool wicks sweat and is great in both hot and cold weather. I always prefer merino socks and base layers when I'm out camping or exploring the mountains!
The brands I recommend purchasing merino base layers from are:
---
Waterproof Jacket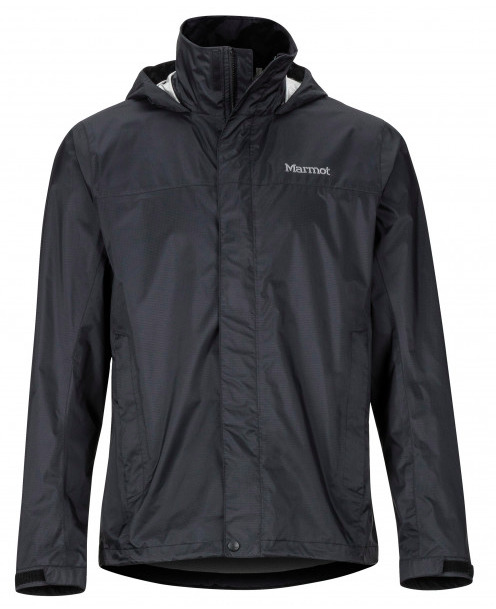 I wear my waterproof jacket constantly!
It protects from the wind and rain, it's stylish, and the one I use in particular is packable; meaning it's lightweight, small and folds up into its own pocket. My #1 waterproof jacket recommendation is the Marmot Eco Precip due to its price point, quality, and versatility.
You can find the Eco Prec using the following buttons:
---
Down Jacket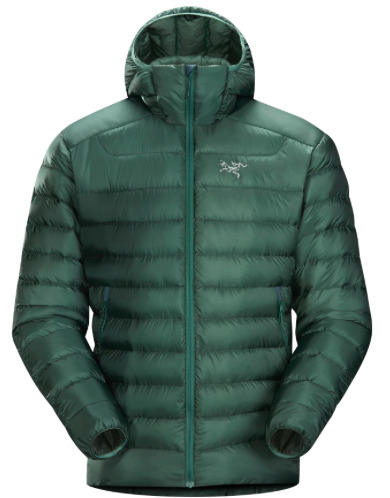 Down jackets are a game changer when it comes to travelling in cold weather.
They're lightweight, pack up small, and they're WARM! When I'm hiking, camping, travelling, walking, or running errands in the colder months you'll always catch me in a down jacket.
The following down jackets are my top picks based on warmth, size, and style:
---
Gloves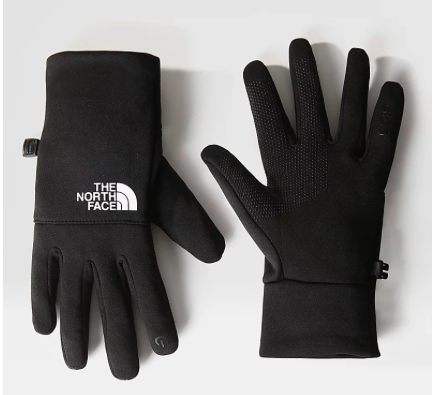 Everyone needs a little pair of gloves during the cold months, and these ones from North Face are my favourite.
The North Face recycled E-Tip gloves are touch screen, have grippies on the fingers/palms, and they're true to size!
You can purchase them from:
---
Sleeping Pad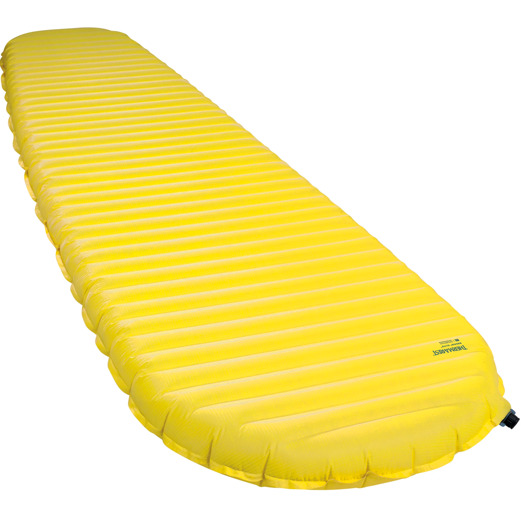 Do you have a backcountry camper in your life?
If so, purchasing them a sleeping mat is an excellent gift idea. My go-to brand for sleeping pads is Thermarest. I've tried plenty of different brands and styles, however Thermarest ALWAYS outperforms the competitors!
My top picks for Thermarests are:
The one I use is the NeoAir X Lite which you can purchase from Amazon (CAD) or REI (US).
The more "budget" version of the NeoAir is the NeoAir Topo Luxe which is even more comfortable, just a little heavier and bulkier! You can purchase it from REI (US) or Amazon (CAD).
---
Backpacking Tent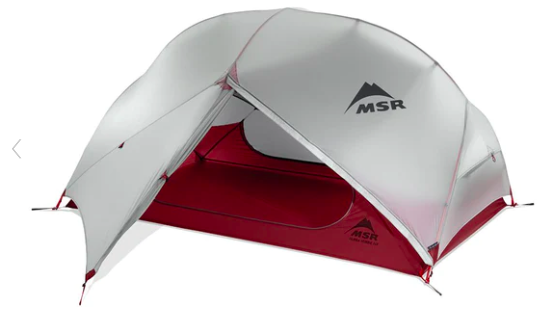 Following up on that camper vibe, why not gift a mobile home this holiday season!?
Tents are a great item to gift as you're literally giving someone a home for all their outdoorsy excursions. I remember the day I bought my first "real" tent, and I must say it was one of the most exciting, fulfilling purchases ever!
The following tents are my top recommendations:
MSR Hubba Hubba – the tent I use! This is my favourite tent & it's one of the most beloved tents within the entire backcountry community. You can purchase this tent from MEC (CAD) or REI (US).
Budget backpacking tents: MEC Ohm 2P Tent or the REI Co-op Half Dome.
---
Portable Hammock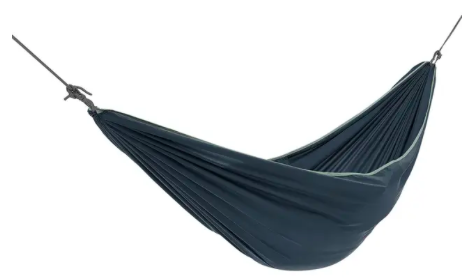 A portable hammock is the perfect gift for those who like to spend time outdoors. Portable hammocks are lightweight and compact so you can take them anywhere.
I always recommend purchasing a double hammock so you have extra space.
My top picks for hammocks are:
---
Camping Chair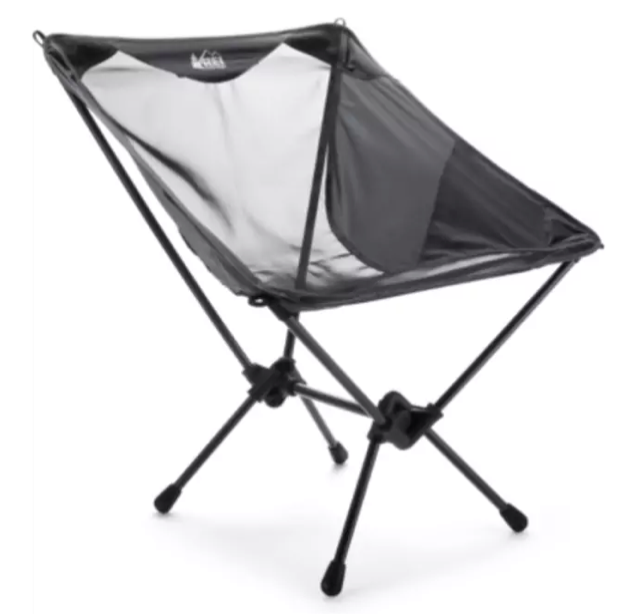 Backpacking chairs!
These little chairs area a great gift idea. They're perfect for the beach, car camping, picnicking, outdoor hangouts, and backcountry camping (if they're small/light enough).
These are my top picks for camping chairs:
---
Travel Adapter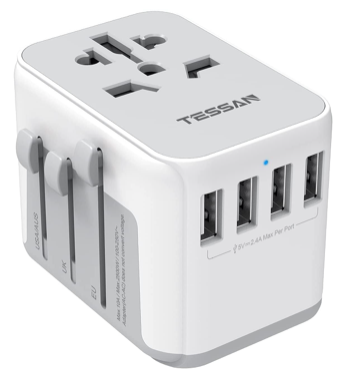 If the friend or family member you're buying for this holiday season will be travelling abroad, they'll need an adapter. You'll want to purchase an international adapter with multiple USB ports.
Here's the one I recommend:
---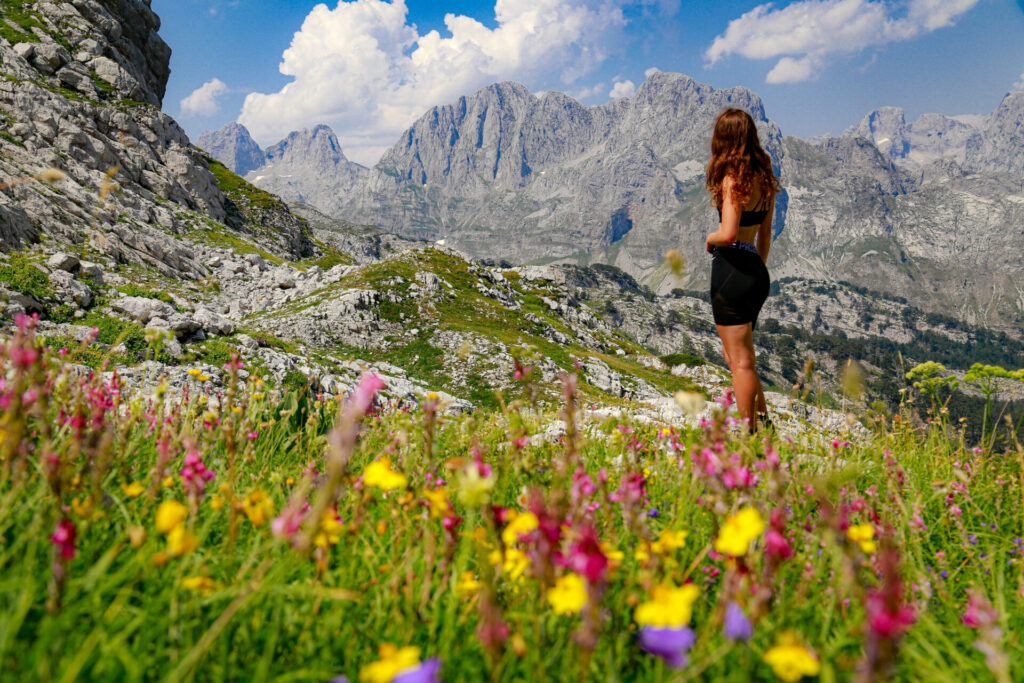 And That Concludes my 2022 Holiday Gift Guide!
I hope this guide has inspired you to shop/gift more ethically this season. And of course, I hope you got some rad gift ideas for your loved ones this holiday season.
Now, it's time to put these gifts to use… Take some time to check out my destination guides and my outdoor adventure activity resources.
Start planning your next trip!
---
Happy adventuring!
Taylor ♡
---
Like This Post?
Share with friends or save it for later!
---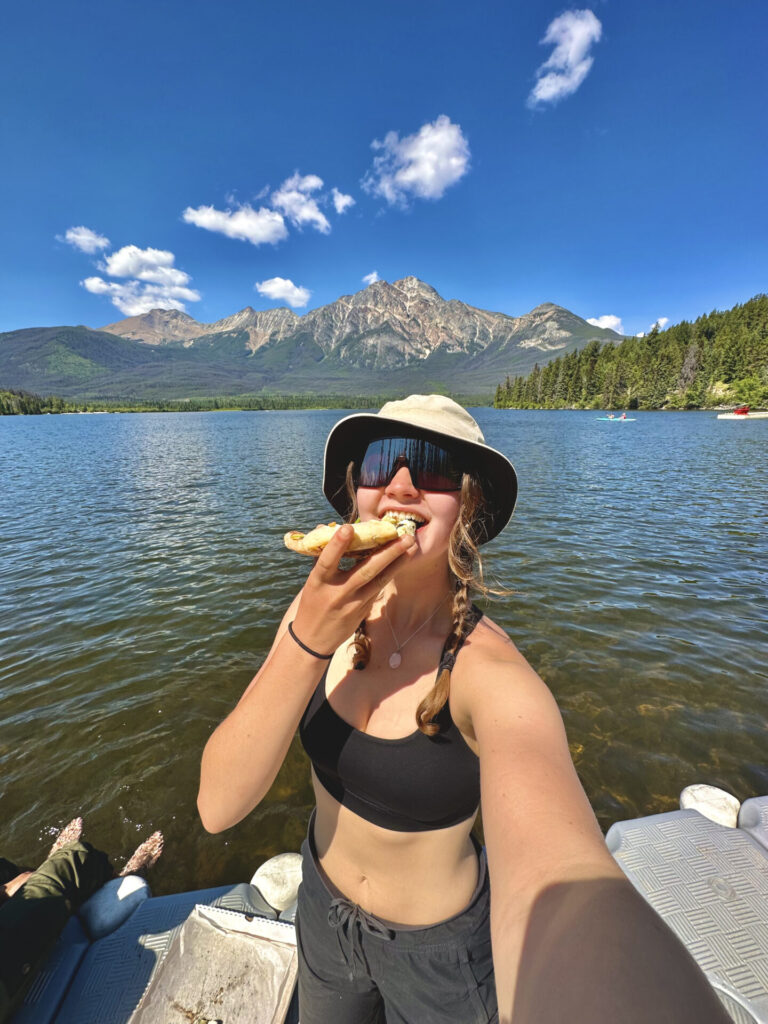 About The Author
HI, I'm Taylor – the voice behind The Holistic Backpacker.
After moving to Banff National Park in 2020 I became an outdoor adventure enthusiast and vowed to never stop exploring.
I now spend my days travelling the world, climbing mountains, and spending nights under the stars in the Canadian Rockies backcountry.
I created The Holistic Backpacker so I could share my adventures and help connect people like you with the same amazing experiences.