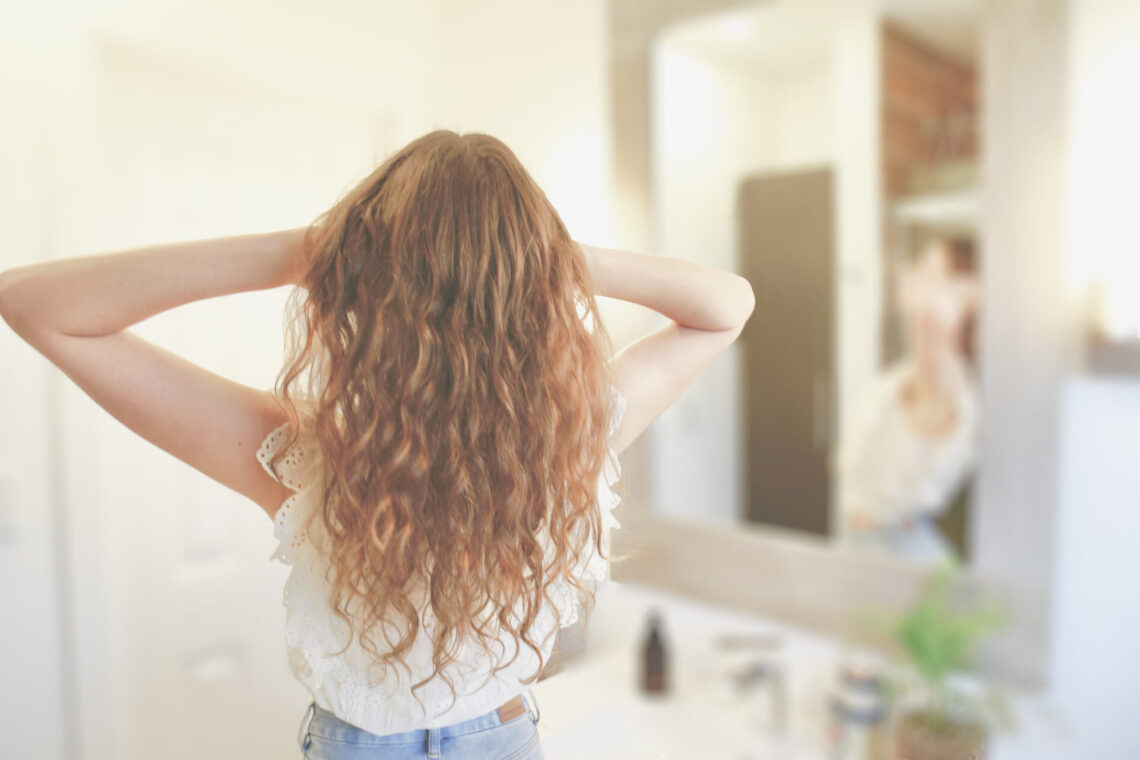 Shampoo Bars: FAQ, Transition Period & 4 Reasons to Switch
A few years ago I embarked on a holistic & all-natural wellness journey to better myself and the planet. I changed just about every aspect of my life to align with these new values. I vowed to ditch everything with chemicals and everything packaged in plastic – this is how and why I made the switch to shampoo bars.
Using solid shampoo bars rather than liquid shampoo can seem like a scary, foreign concept at first. I'm here to give you some peace of mind and tell you all about the benefits of bars vs their liquid counterpart.
Here I'll outline FAQ related to bar-use, bar ingredients, the shampoo bar transition period, as well as a few reasons to switch to shampoo bars.
So, let's get into it!
Skip Ahead:
This post contains affiliate links; see my full disclosure. If you click these links and make a purchase you're supporting The Holistic Backpacker. Thanks for your support & happy adventuring! – Taylor ♡
---
---
4 Reasons To Switch To Shampoo Bars
After I made the switch to shampoo bars, I uncovered 4 very compelling and important reasons to use shampoo bars rather than liquid shampoo. Here are my top 4 reasons to switch to shampoo bars:
1. Cost Effective
Did you know that switching to shampoo bars will save you money? Shampoo bars are relatively inexpensive and typically last longer than liquid shampoos and conditioners which make them a bang-for-your-buck hair care option.
I'll talk more about their lifespan and cost next, however if you're wanting to try shampoo bars without investing a lot of money, start with Rocky Mountain Soap Co. Their bar is only $6!
2. Travel-Friendly
One of my favourite things about shampoo bars is how travel-friendly they are when you store them in aluminium or tin containers. First of all they don't contribute to the liquid allowance in your carry on. Secondly, they're small, lightweight, and last forever! This makes them great for a beach vacation, for extended travel, or for backcountry camping. They're also great for the gym!
If you're an outdoor adventurer, ultralight traveler, or carry-on voyageur, making the switch to shampoo bars might be a great option for you.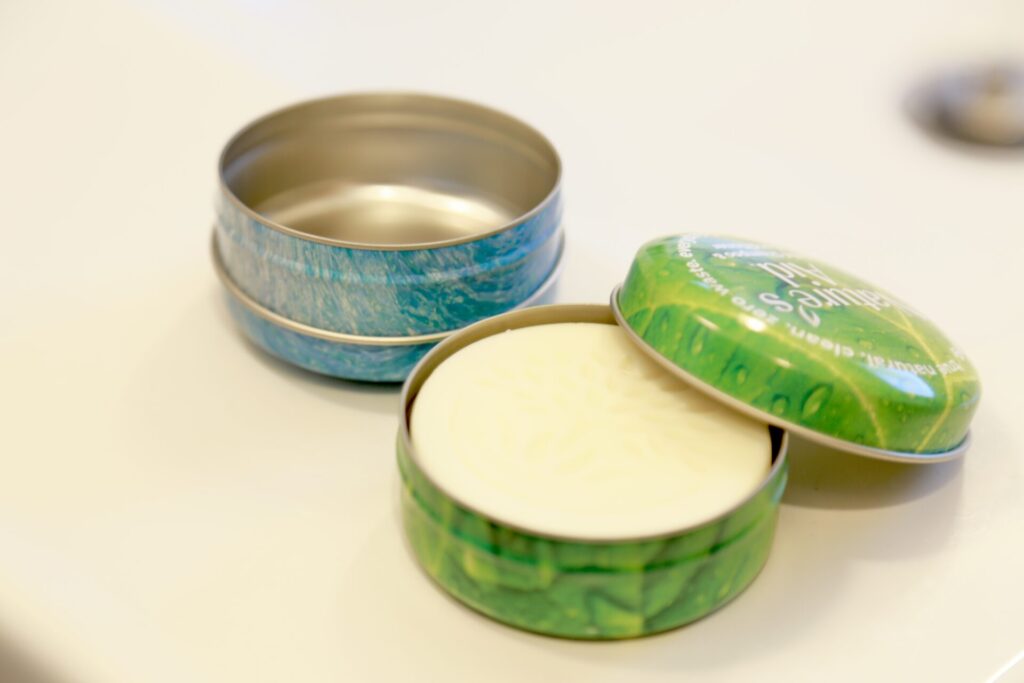 3. Natural Ingredients
Arguably the most important reason to switch to shampoo bars comes down to what they're made of. Most good quality shampoo bars contain only natural ingredients, making them a safe option for both children and adults. I'll talk more about what shampoo bars are made of next.
Typical liquid shampoos contain harmful ingredients like sulfates, parabens, formaldehyde, alcohol, and fragrances among many others. I'll talk more about these chemicals as we go, but for a more in depth breakdown of these chemicals (and many others), check out this article by Naturafol. In short, these chemicals mimic estrogen, contribute to illnesses like cancer, damage hair, cause skin issues, disrupt the reproductive system, etc.
These chemicals are absorbed by your hair, through your scalp, and the rest of your skin when you wash it out. These chemicals cause scary long-term effects and contribute to our already toxic bodies. Good quality shampoo bars on the other hand are made of natural ingredients that safely and effectively wash and moisturize our hair as well as benefit our skin.
4. Eco-Friendly
Did you know more than 552 million shampoo bottles (not including conditioner bottles) end up in a LANDFILL every year? Yes, landfill. Canada throws out 87% of "recycled" plastics and only 9% of the world's 8.3 billion tons of plastic has actually been recycled. These are scary numbers.
Shampoo and conditioner bars are plastic free! By switching to shampoo bars you'll no longer be contributing to that 552 million number!
What Are Shampoo Bars Made Of?
Now that we know the 4 important reasons to switch to shampoo bars, let's talk about what they're made of. Shampoo bars (and conditioner bars) are filled with tons of wonderful oils, butters, and clays. Society seems to portray the message that oil is bad for your hair, butters don't belong in your hair care regime, and that clays are only for face masks. This couldn't be further from the truth.
Oils – have a slew of natural benefits for your hair including deep conditioning, promoting shininess, reducing frizz and dandruff, moisturizing your scalp, preventing hair loss, etc.
Shea butter – has similar healing and protecting properties as oils. It may also help protect your hair from heat damage and it has natural SPF which can help protect your hair from the sun!
Clay – cleanses, removes dead skin cells (scalp) and toxins, strengthens hair, and prevents hair loss by cleaning hair follicles so they can absorb water
Other ingredients – different brands offer different ingredients, but another couple common ingredients you can find in shampoo bars are aloe vera and apple cider vinegar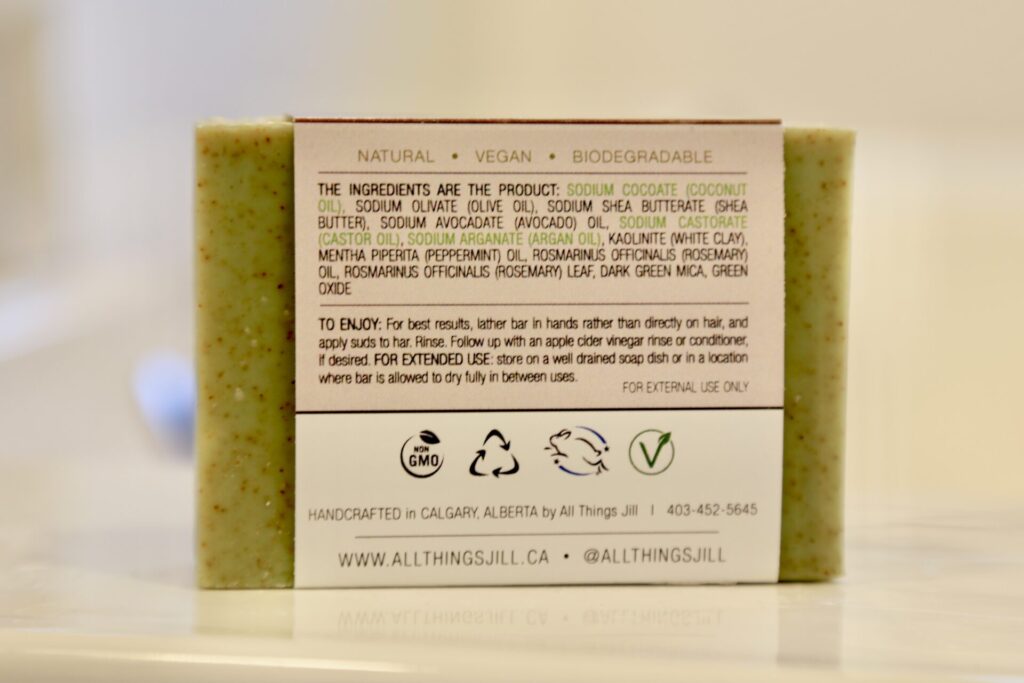 Liquid Shampoo's Dirty Little Secret
Most liquid shampoos and conditioners contain the harmful ingredients I previously listed. However before we continue, I want to make it abundantly clear that companies are sneaky and hide what's in their products.
By law, companies don't have to disclose every ingredient in their products if the actual amount of an ingredient is below a certain percentage. This is how company's can hide ingredients or advertise their products as being "compostable" or "biodegradable" even if they're not.
For example, companies often use the word "fragrance" to hide thousands of unlisted chemicals. Something else to watch out for are synonyms or alternate names; parabens can be labelled as "METHYL," "PROPYL," "BENZYL" among other things. Make sure you research your products thoroughly before investing.
By making the switch to shampoo bars (good quality bars of course), you won't have to worry about these scary, hidden chemicals!
How Long Do Shampoo Bars Last?
I'm happy to tell you that shampoo & conditioner bars typically last longer than bottled versions making them a bang-for-your-buck hair care option!
This is because bars are mega-concentrated; they're composed entirely of ingredients that actually wash/moisturize your hair so you need less. When compared to liquid shampoos that contain up to 80-95% water, bars are much stronger and much more effective.
I'll give you a quick example of cost vs use. The latest shampoo bar I've tried out cost $13 and lasts up to 50 washes while their conditioner bars cost the same and last up to 150 washes!
I personally wash my hair about once a week, so I'm paying less than $30 for a full year of natural hair washes.
Follow The Holistic Backpacker's Adventures on Socials:
Keep Up With My Adventures!
Sign up for my newsletter and stay up-to-date with my latest adventures, gear guides, and eco-resources!
Taylor ♡
Tips For Making Your Bars Last
No matter how you use these bars, they'll last. However if you want to ensure you're getting the most out of your shampoo bars, follow these tips:
Keep it out of puddles

don't let your bar sit in puddles on your shower ledge

Allow air flow

store on a soap dish (I like bamboo soap dishes) or other storage container that allows your bar to dry fully.

Keep it protected

store your bar (after completely drying) in a travel tin

Use less

bars are super concentrated so you don't need as much as you would with liquid shampoo and conditioner. Using smaller amounts will extend your bar's life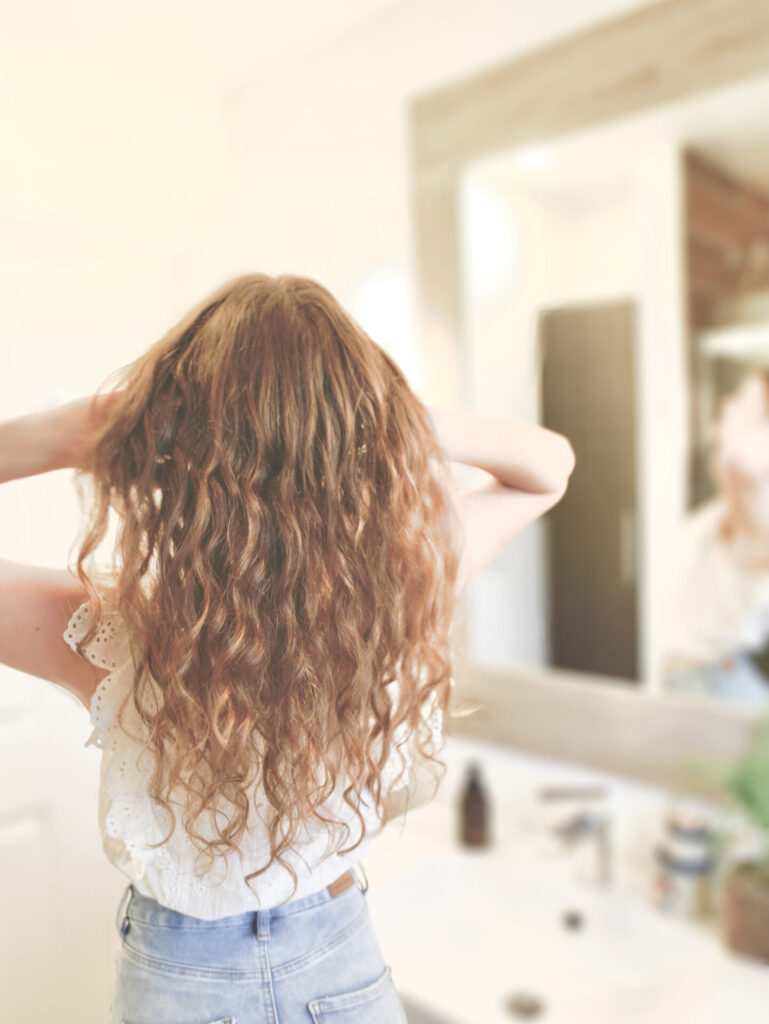 Skip ahead to:
Shampoo Bars For Different Hair Types
Are shampoo bars tailored to different hair types?
This is a tricky question – so I'm answering with yes and no. Different bars contain different ingredients and varying amounts of oils which better suit some hair types than others. At the end of the day though, part of me believes bars for "dry hair," "dandruff," "oily hair," etc are a marketing technique because mostly all shampoo bars are safe to use on any hair type/scalp condition. Like this one from Buck Naked!
With this being said, there are shampoo bars out there that are marketed specifically for dry, coloured, damaged, and oily hair. I'll talk about these options next.
Keep in mind finding the right shampoo bar is like finding the right skincare product. It can be a lengthy process and some work better for those than others. The key to finding the right bar for your hair depends on the success of your transition period, which I'll talk about later (skip ahead).
Shampoo Bars For Different Hair Types
For those who do want a bar for specific purposes, check out the following:
Did you know oftentimes people experience hair and scalp problems because their current hair care products are actually damaging/causing imbalances in their skin and hair?
Shampoo Bars FAQ
If you've used liquid shampoos and conditioners your whole life, switching to all-natural bars can be intimidating and confusing at first. Here are some common bar-related Q and A's:
Do shampoo bars work? How?
Of course! I personally find shampoo bars actually work better than the liquid options I've used in the past. Something to keep in mind is that your hair will initially go through a transition period before it adjusts to the bar's natural ingredients – I'll talk about what you can expect during the transition period next.
Liquid shampoos often use petroleum based ingredients that strip your hair of natural oils which is then "repaired" with silicone-based ingredients like dimethicone copolyol which adds back the lost shine and gloss. Natural shampoo bars use protective oils and clays that both cleanse and moisturize your hair at the same time.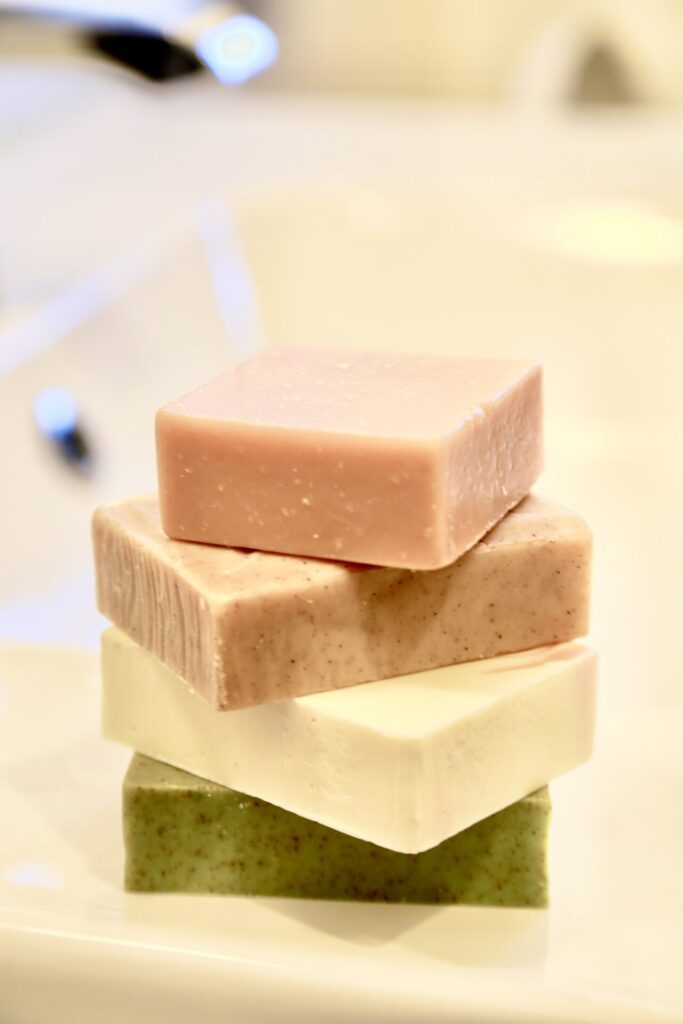 Are shampoo bars scented?
Yes, but naturally! Most liquid shampoos and conditioners contain "fragrance." Fragrance is a blanket term to hide thousands of unlisted chemicals that can cause cancer, damage hair, disrupt the reproductive system and irritate skin. When your product contains "fragrance," you actually have no idea what's in it. Scary, right?
Bars on the other hand are scented via essential oils. Essential oils not only smell amazing, but have a slew of natural benefits for your hair. For example, a few common essential oils found in shampoo bars are lavender, rosemary, and peppermint which:
Stimulate hair growth
Reduce dandruff
Promote shiny hair
In terms of the actual smell – a bar's scent is noticeable, but not as intense as the scent you'd get from liquid shampoos. This stays true to your hair's smell after washing as well.
Pro tip – if you want to increase the scent, add a drop or two of essential oils to your washing routine. This increases the smell AND doubles the oil's benefits.
How do you use shampoo & conditioner bars?
Using shampoo bars is easy, but it does take an extra minute. Wet your hair completely, then rub the bar right on your hair. As you use the bar more you'll learn exactly how much lather you'll need, but remember you don't need much!
After you've lathered, massage it in, then rinse thoroughly.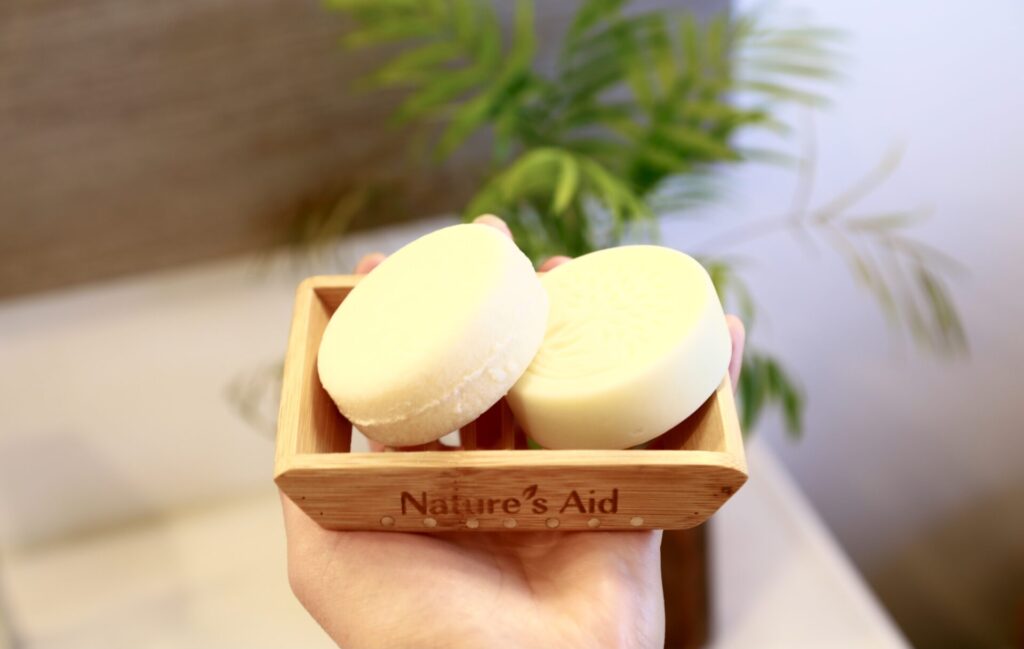 Are shampoo bars safe for colour treated hair?
Absolutely. In fact, shampoo bars are actually safer for coloured hair than most liquid options on the market.
The natural ingredients in bars are superb moisturizers and help lock in colour. Most liquid shampoos and conditioners contain parabens and sulphates which are abrasive and strip colour. For the most part, shampoo bars don't contain these harmful ingredients (as long as you're investing in a truly natural bar), so you won't need to worry about them discolouring your hair!
A couple shampoo bars that are specifically formulated for colour treated hair include this one from Ethique and this one from Unwrapped Life (for blondes).
2 in 1 – can you use one bar to shampoo AND condition?
This depends on your hair type. Those with more oily hair oftentimes will not need additional moisture. However those with drier hair (often curly hair) will need extra moisturizing ingredients which is where conditioner bars come into play. However a bar like this may work as a "2-in-1" option because the ingredients are extra hydrating.
Other options for conditioning include doing overnight oil masks or using apple cider vinegar rinses which I'll explain next.
How To Transition To Shampoo Bars
The transition period is the time your hair takes to adjust to these new, natural ingredients. Some people are lucky and experience no transition period at all, whereas other people's hair takes a while to come around. On average (depending on how frequently you wash your hair) you can expect this period to last for 2-4 weeks.
Keep in mind you've been using chemical-based hair products for the amount of years you've been alive; overtime these chemicals have been slowly building up in your hair. Additionally your hair is ONLY accustomed to chemically formulated shampoos and conditioners so when your hair comes in contact with natural and oily ingredients that don't strip your hair of it's natural oils, it's going to freak out a bit.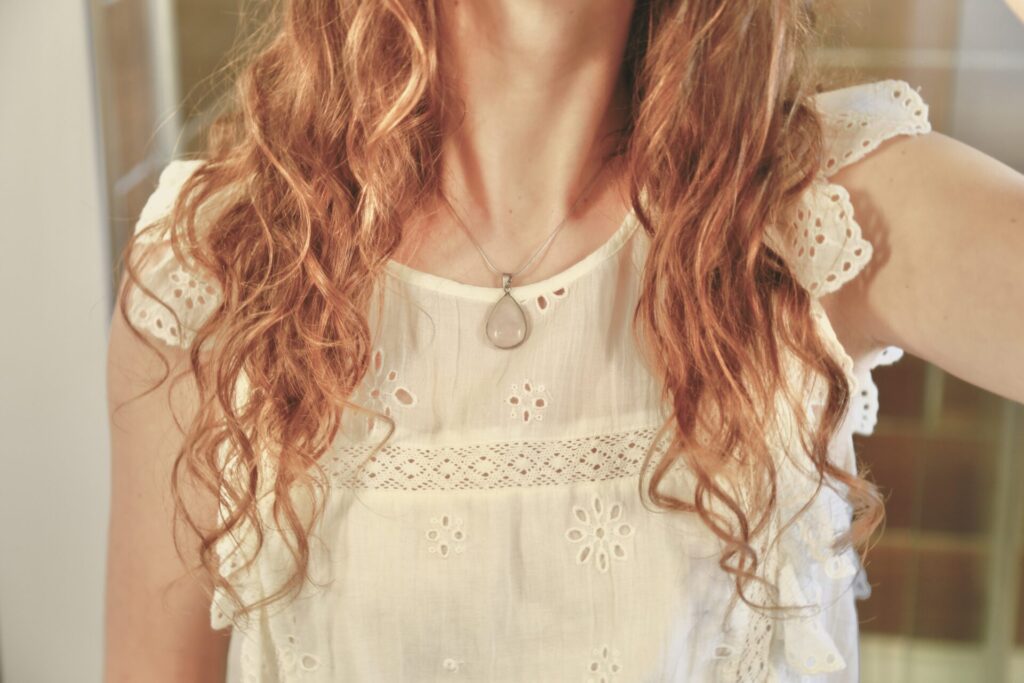 What You Can Expect During This Transition Period
This transition period is oftentimes referred to as the "waxies." This is because your hair may feel heavy, greasy, and/or dull.
During this period your hair and scalp will be recalibrating it's natural oil production. It will also be ridding, or "cleansing," itself of the chemical build up from your previous hair care products.
As your body learns how to handle these new ingredients and adjusts its pH levels, your hair will start to feel better, healthier, and cleaner. It will also start to feel lighter and like "new" as the waxy build up dissipates.
What You Can Do During The Transition Period
Something I found invaluably helpful during my transition period were apple cider vinegar (ACV) rinses; I still include them as a regular practise in my haircare routine! ACV lowers the pH levels of both your hair and scalp and it removes extra residue that bars may initially leave behind.
How do you do an ACV rinse? Add 1 tbsp of ACV to a mason jar and fill with shower water. Dump it all over your hair, massage it in, and leave it to sit for 1-2 minutes before rinsing it out. *ACV is safe for colour-treated hair.
The smell will disappear when your hair dries and it will leave your hair feeling light, clean, and soft.
Additionally, showering in soft water (water treated only with salt opposed to calcium and magnesium) helps you adjust. Showering in soft water may not be an option depending on where you live, but I believe you can get shower heads that help filter your water therefor making it softer.
Finally, be patient. Don't give up, and don't be afraid to try out different bars! I promise if the first one doesn't work there will be one out there that does! I had to try about 3 bars before I found the one I love.
What Was My Transition Period Like?
At first my hair surprisingly adjusted right away and I noticed no waxy build up, greasiness, etc. I was lucky. However around the 1 month mark I started to notice all the not-so-fun aspects of the transition period starting to occur. I'm not sure why I had a "delayed" reaction to this, but that's how it went down for me.
For a few months I'd "cheat" here and there and use regular shampoo and conditioner to strip away the build up, but that didn't help me finish the transition period at all because it wasn't letting my hair actually adjust to the natural ingredients.
After a few months of going back and forth I heard about ACV rinses – this changed everything. Each time I washed my hair (about once a week) I'd do a quick ACV rinse and voila! No waxy build up.
Since I discovered the ACV rinse, I haven't gone back to liquid shampoo or conditioner. It's been well over 2 years now!
Pro tip – I also add a few drops of Argan and lavender oil to my ACV rinses. I've always had drier hair, so a little extra moisturizer never hurts!
Best Shampoo Bars And Where To Buy Them
There are a million bars on the market that all claim to be the "best." However the reality is the "best" bar for one person may not work for another. When switching to natural shampoo bars, find legitimately natural companies to ensure you're maximizing the benefits of the bars. How? Look for the following: clearly displayed, readable, and identifiable ingredient lists; products that have no plastic packaging; companies who are easy to contact and have a detailed about page.
Here are a few good options: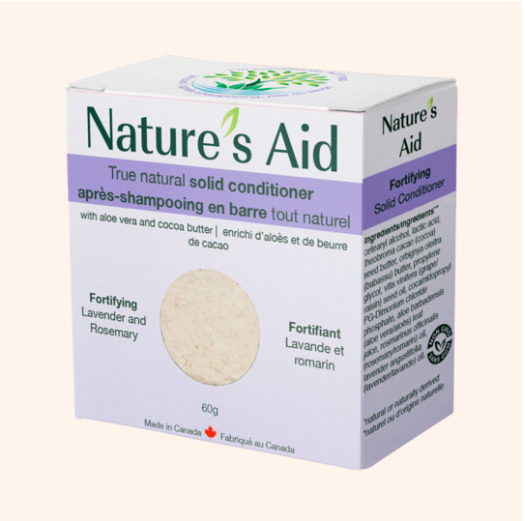 Nature's Aid
Nature's Aid is a Canadian skin & haircare company that offers shampoo and conditioner bars as well as a few other natural products.
Their bars aren't the *cleanest* but they only cost $13, so this is a great one cost-wise to start with if you're skeptical.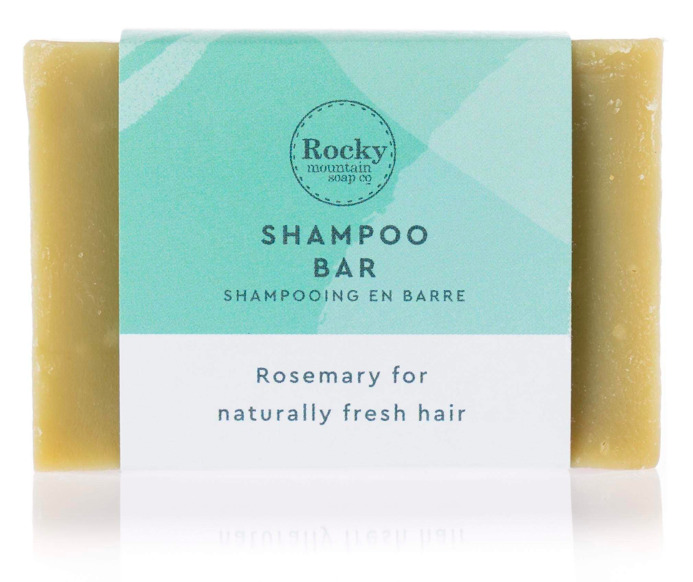 Rocky Mountain Soap Co
Rocky Mountain Soap Co produces a shockingly affordable ($6) Canadian made vegan shampoo bar that is completely non-GMO and contains mostly organic ingredients.
Unfortunately they don't have a conditioner bar at the moment, but their ingredients are easily identifiable and their bars contain Rosemary which is great for stimulating hair growth.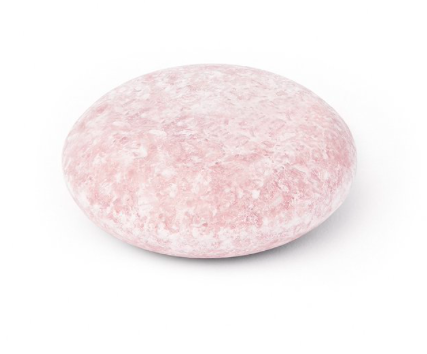 Unwrapped Life
Unwrapped Life is the leading company in terms of diverse shampoo and conditioner bars. They carry a wide variety of bars that are specifically tailored to different hair types.
If you're looking for bars with different purposes, Unwrapped Life is the go-to company.
The best place to purchase their bars is from Well.ca.
They also sell a travel set which comes with a shampoo bar, conditioner bar, and travel tins!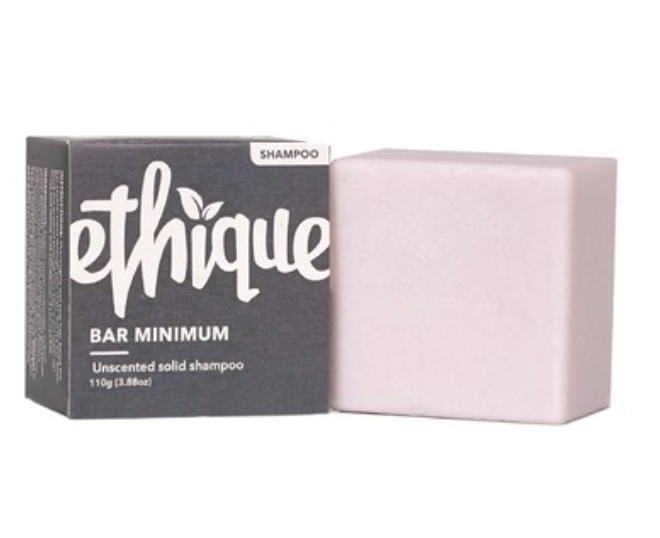 Ethique
Ethique's shampoo bars are also great quality and come in a wide variety of scents.
They specifically market their bars as safe for colour treated hair. So, if you have coloured hair these could be great bars to start with.
Canadian Wellness Stores
Aside from these companies, Well.ca carries tons of different Canadian-made shampoo and conditioner bars. They offer completely sustainable and free shipping (over $35 orders) complete with paper filling and paper tape. If you want to compare different bars on the market, head to Well.ca!
US Wellness Stores
If you're reading this from the US, fear not! Here are a few natural stores in America that sell great shampoo bars:
By Human Kind – is another natural company that has a multitude of essential oils in their shampoo bars. They also have conditioner bars with matching scents and a refillable container program!
Zero Waste Outlet – the Zero Waste Outlet carries a wide variety of shampoo bars and features some unique options. For example, they carry a hemp shampoo bar
Still have questions? Message me on Instagram!! I'd love to help you make the switch to shampoo bars 🙂
Happy adventuring!
Taylor ♡
---
Like This Post?
Share with friends or save it for later!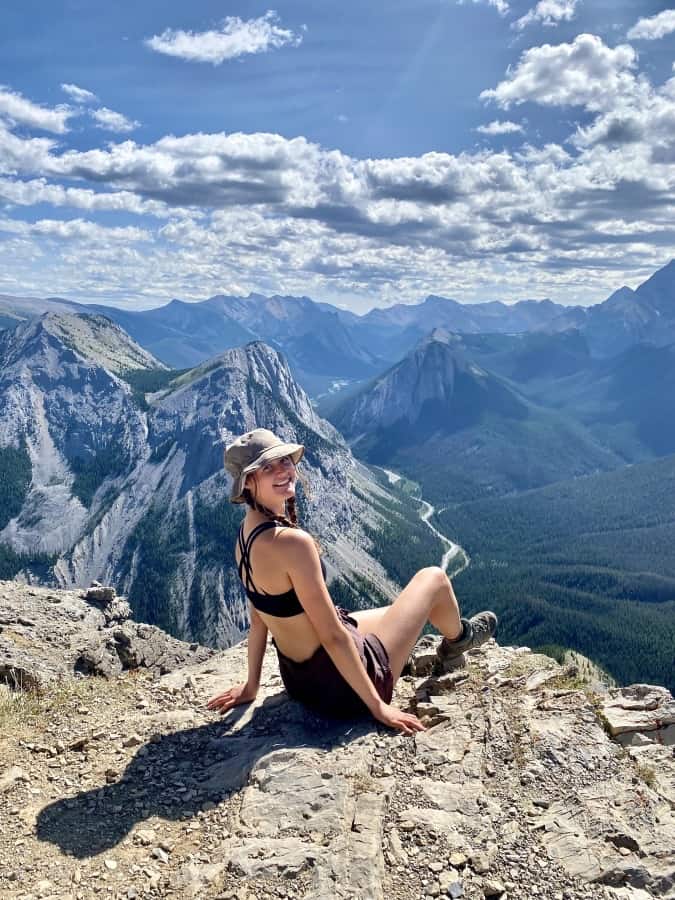 About The Author
---
Hey! I'm Taylor – the voice behind The Holistic Backpacker.
After moving to Banff National Park in 2020 I became an outdoor adventure enthusiast and vowed to never stop exploring.
I'm now focused on travelling the world and seeing everything our beautiful home has to offer.
I created The Holistic Backpacker so I could share my adventures and help connect people like you with the same amazing experiences.
I am also an advocate for the environment and do as much as I can to take care of our planet.
Get to know me and my story more here 🙂
I can't wait to share my adventures with you!