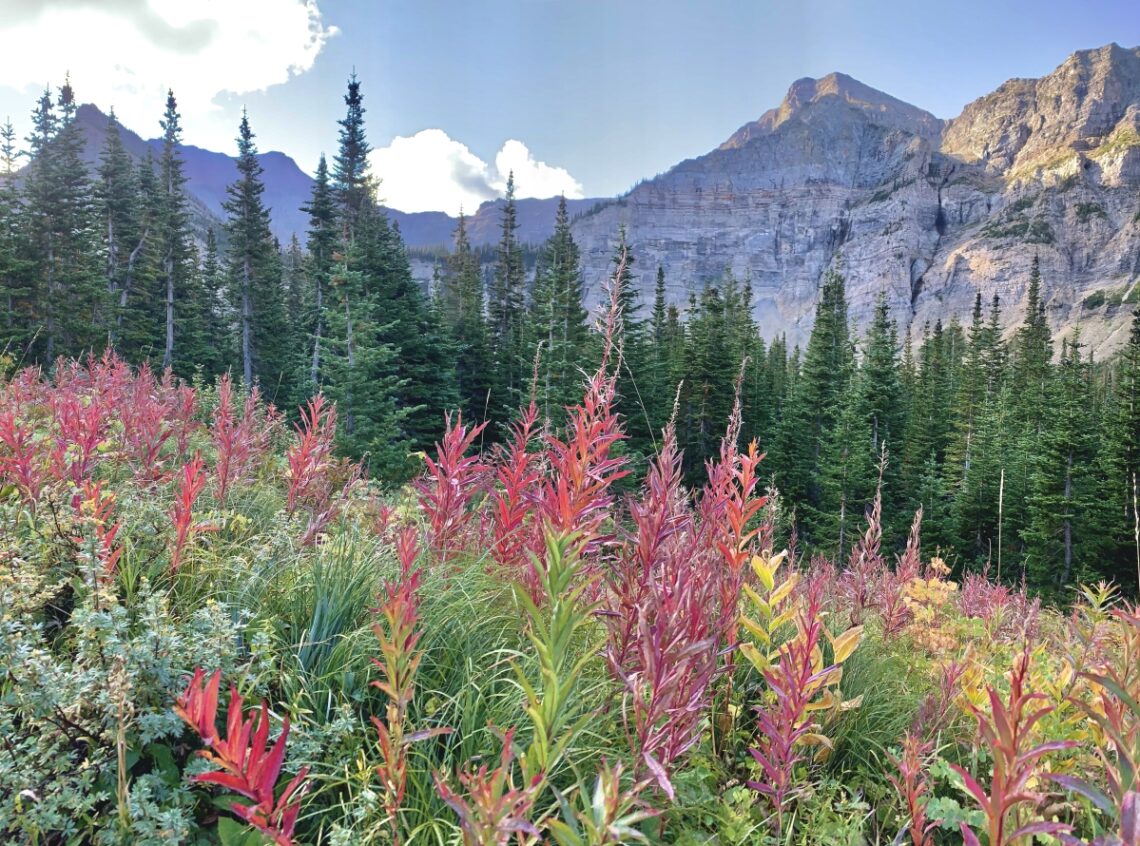 Ultimate Guide: Planning a Trip to Waterton Lakes National Park
If you're planning a trip to Waterton, you've stumbled across the right blog! Waterton is the perfect place for any nature lover or outdoor enthusiast as it features beautiful mountains, vibrant lakes, and so many picturesque waterfalls and hiking trails.
In this guide I'll tell you all the hotspots to visit in Waterton, give you tips for lodging, and tell you all the other good-stuff you need to know for planning the perfect Waterton itinerary – I visited Waterton twice the summer of 2021 (once just wasn't enough), so I definitely know a thing or two about the area!
Don't forget to check out my guide for visiting Writing on Stone Provincial Park, Waterton's lesser known neighbour.
---
Related Content:
Plan a trip to Waterton
---
Getting to Waterton Lakes National Park
Here's my map for all the hotspots in Waterton:
Waterton Lakes National Park is located in Southwest Alberta. The closest international airport is Calgary (YYC) which serves as a great gateway city.
Calgary to Waterton is about a 3 hour drive; you'll need to rent a car as there's no shuttle, bus, or form of public transportation connecting the two.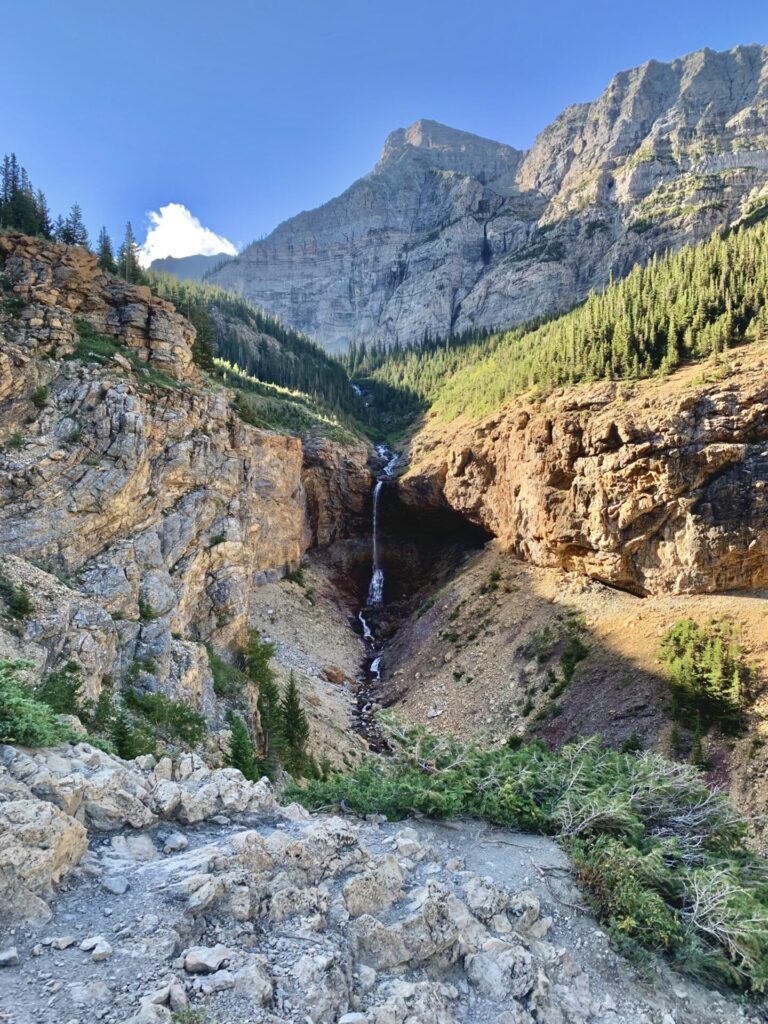 ---
Plan a trip to Waterton
Choose When to Visit Waterton Lakes National Park
Waterton is open to visitors year round, however in winter it becomes a bit of a ghost town. Unless you're a snow shoer or xc skier, I'd suggest waiting for spring, summer, or fall. Although there is a ski hill about an hour away; see my list for the top 6 ski resorts in Alberta here.
Waterton by Season
---
Plan a trip to Waterton
Things to do in Waterton Lakes National Park
Like any other "outdoorsy" location, Waterton offers just that: outdoor activities. So, pack up your hiking boots and bring some good trail-snacks because you're about to go exploring!
Check out my guide for "Fun Things to do in Waterton" for a more detailed description of what's below.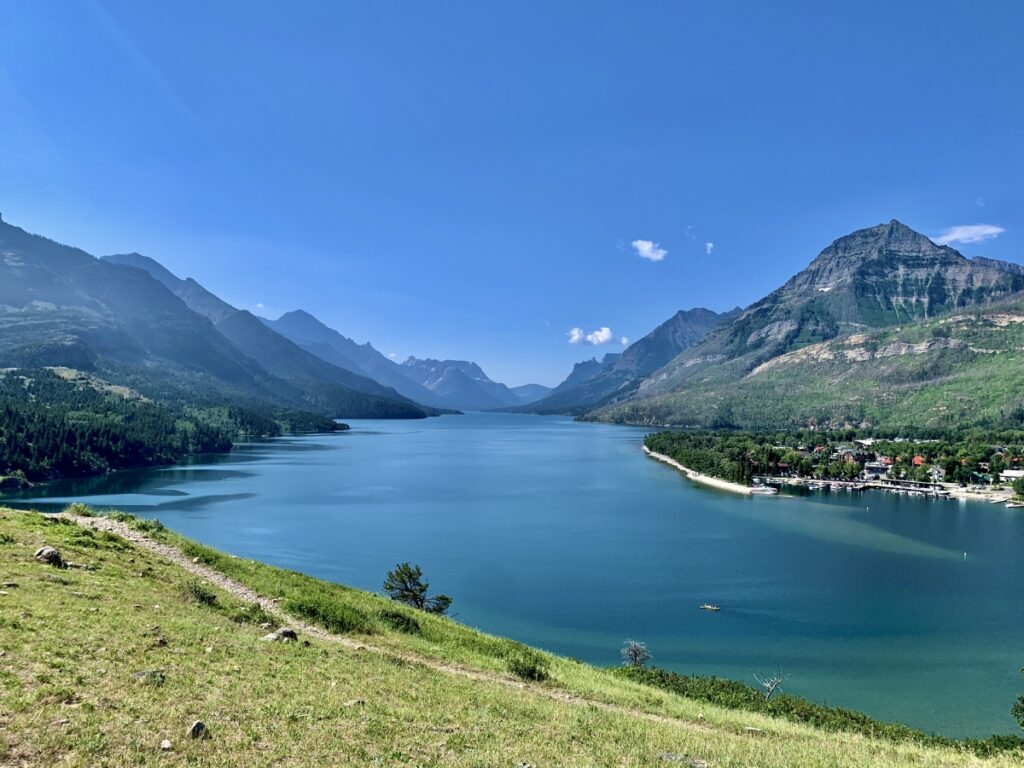 Popular Attractions in Waterton
Hiking (more on that next)
Red Rock Canyon
Drive through the Bison Paddock Loop (GPS)
Embark on a boat cruise on Upper Waterton Lake
High tea at The Prince of Wales
Find Waterton's colourful rocks along the shore of Upper Waterton Lake
Other Ideas
Watch sunrise or sunset (here are the best spots)
Rent a Surrey bike (unique to Waterton)
Grab a cone from Big Scoop; my favourite ice cream parlour in the Rockies
Rent a boat on Cameron Lake
Grab a drink from the most popular bar in town; Thirsty Bears
Waterfalls in Waterton
Find Burnt Rock Falls, Hell Roaring Falls, Twin Falls, and Crypt Falls on the Crypt Lake hike
Cameron Falls
Lower and Upper Bertha Falls on the Bertha Lake hike
Blakiston Falls (via Red Rock Canyon trail)
Waterton's Lakes
My favourites: Upper Waterton Lake, Bertha Lake, Cameron Lake, Crypt Lake
More: Fun Things to do in Waterton
---
Planning a trip to Waterton
Hiking in Waterton Lakes National Park
Waterton features some world class hiking lemme tell ya. Waterton is lesser known than the big Parks in Canada like Banff and Jasper, however Waterton's lengthy trails and big peaks should not be overlooked. Here are a few of my favourite hikes in Waterton:
Red Rock Canyon
Red Rock Canyon is probably one of the more unique "hikes" in the Rockies. Rather than following a trail, you'll have the chance to trek through the actual canyon.
The canyon boasts walls of the coolest red rock I've ever seen in Canada. The walls are curved, shaped via the force of water, and lead to various rapids and waterfalls.
Pack your bathing suit and bring a picnic because Red Rock Canyon is the ideal place to spend a day in the sun in Waterton.
plan a trip to waterton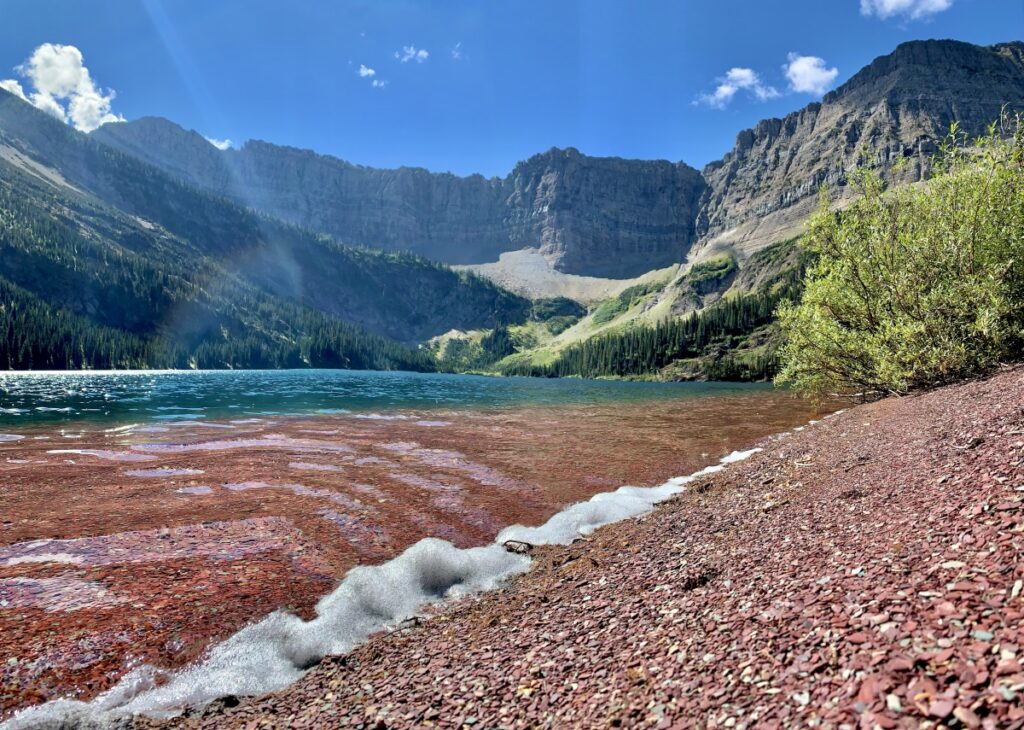 Bertha Lake
If you're planning a trip to Waterton you MUST hike the Bertha Lake trail! Bertha Lake is by far my favourite hike in Waterton.
The trail to Bertha Lake does seem a bit lengthy as you're hiking, but once you arrive… Man oh man are the views sweet.
Remember the red rock I was just talking about? You can find it in abundance around the backside of the lake.
You can also extend the Bertha Lake hike to Berth Peak.
More: Bertha Lake Trail Guide
plan a trip to waterton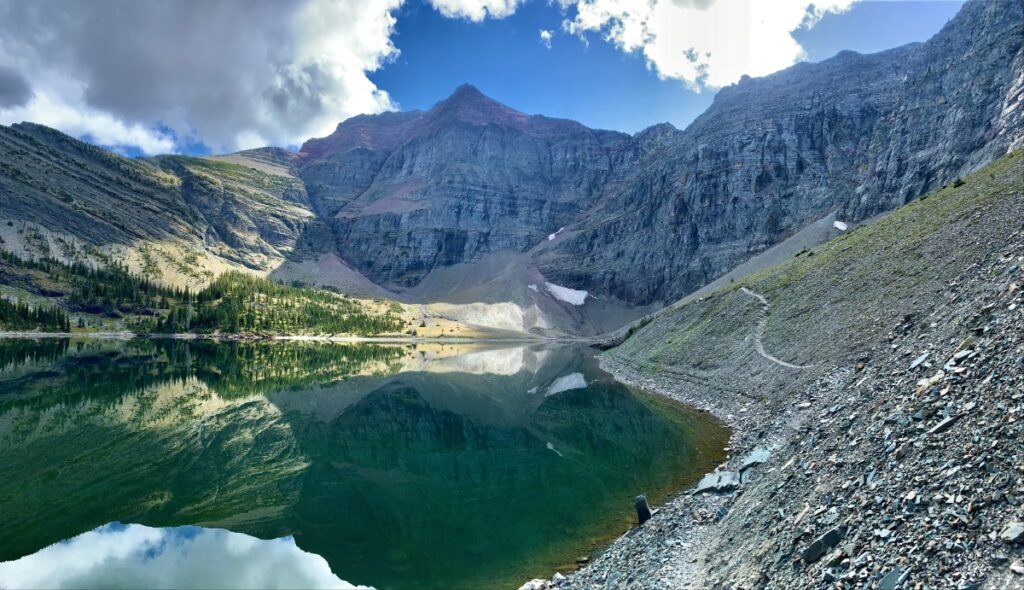 planning a trip to Waterton
Crypt Lake
Crypt Lake was actually rated by National Geographic as one of the most thrilling hikes in the world. So, if you're planning a trip to Waterton surely add Crypt Lake to your bucket list.
On the Crypt Lake trail you'll trek by multiple waterfalls, climb through a cave, and traverse a cliff edge via iron cables. When you arrive at the infamous Crypt Lake, you can hike around the backside where you'll end up crossing the US border into Glacier National Park, Montana.
More: Crypt Lake Trail Guide
planning a trip to waterton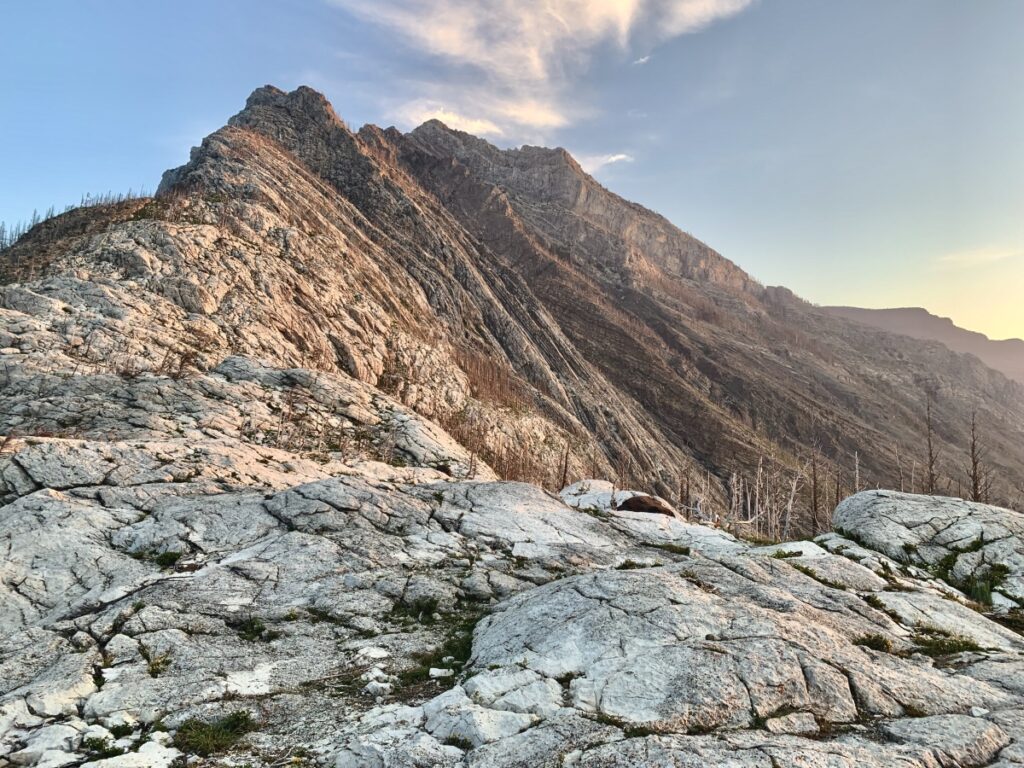 Bear's Hump
Bear's Hump hike is a local's favourite. It's quick, easy, and it's the best spot to catch sunrise and/or sunset in Waterton.
More: Bear's Hump Trail Guide
planning a trip to Waterton
A Few More Advanced Hiking Trails
---
Planning a trip to Waterton
Where to Stay in Waterton Lakes National Park
plan a trip to waterton
Staying at the Prince of Wales Hotel
The Prince of Wales is a bucket list hotel and should definitely be on your radar as you plan your trip to Waterton.
The Prince of Wales sits on the Prince of Wales hill which directly faces Upper Waterton Lake. At some point you've totally seen a picture of Waterton's big fancy windows overlooking the lake – it's kind of iconic.
Prince of Wales is a UNESCO World Heritage Site which means it's oldddd (they actually run ghost tours through the hotel). Don't expect anything modern in this hotel; in fact, expect old fashioned. When I stayed at the Prince, the bathroom sink was literally in my room… Not the bathroom.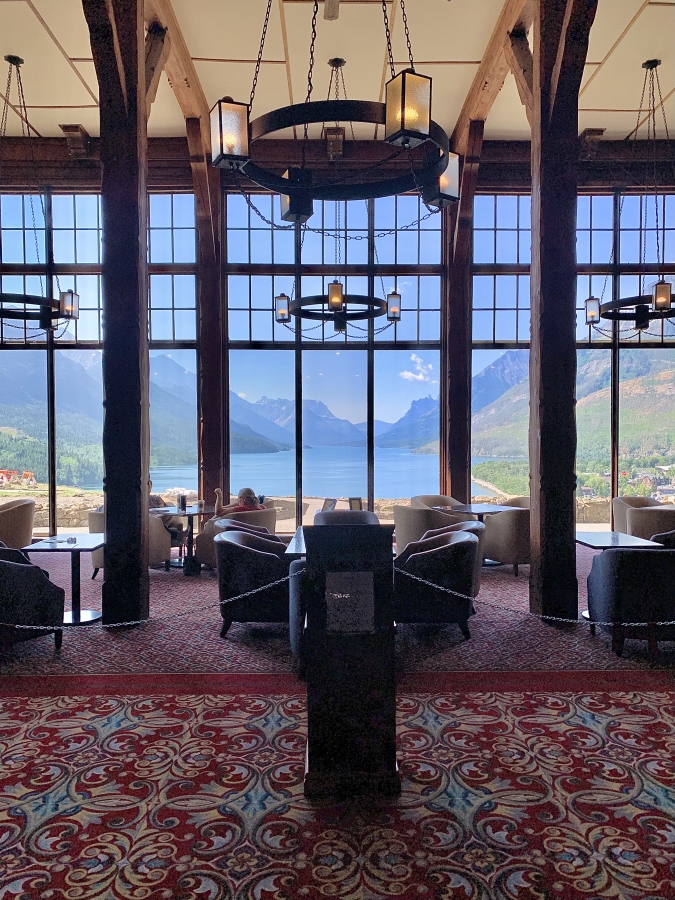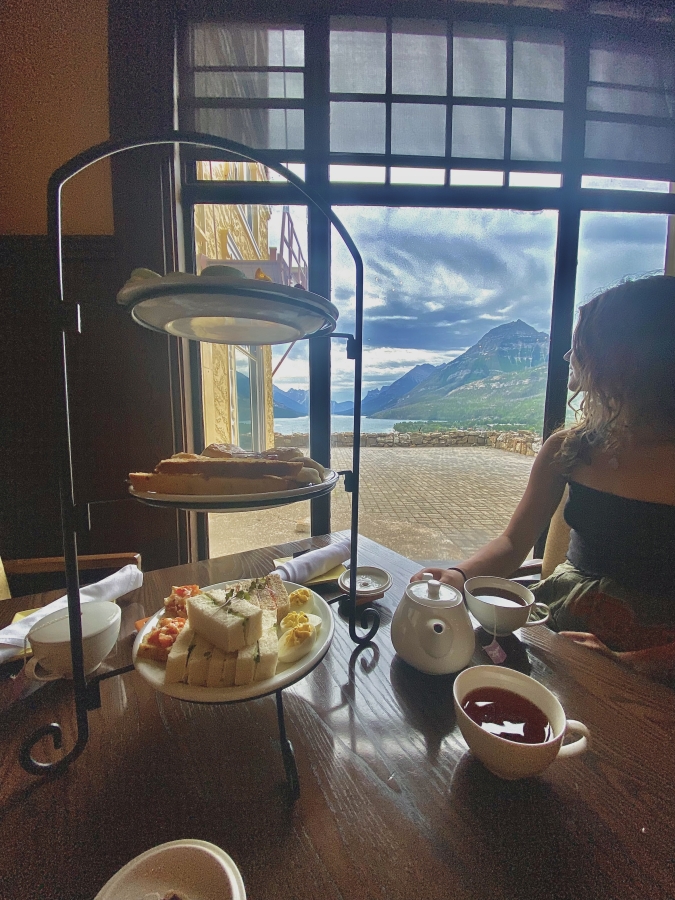 The Prince of Wales is truly beautiful though. I'm not one to stay in hotels (I'm a camper-gal at heart), however I'd totally spend another night at this hotel just to wake up to those big windows and that view.
The Prince also offers high tea for just $30! Having afternoon tea while looking out those windows is definitely an experience you don't want to miss.
---
Planning a trip to Waterton
Packing Guide for Waterton Lakes National Park
In theory you can wear whatever you want in Waterton, however since it's an outdoor destination you're probably gonna want to leave the heels and mini dress at home.
Your Waterton activities will primarily be outside (and most likely on a hiking trail), so I'd recommend bringing the following gear:
As for clothing, I'd recommend bringing:
A (one) cute outfit, maybe 2. Try to pack light!
Hiking clothes for warmer temps, but also warmer clothes for nighttime/cold weather – you are in the mountains after all.
Good quality hiking boots (I use these/men's version) or at least trail runners; again, leave the heels at home.
Warmer clothes if you plan to hike long trails like Crypt Lake: I always bring this waterproof jacket (men's version) and a puffer jacket (men's version) when I go hiking.
---
Planning a trip to Waterton
Add Writing on Stone to Your Waterton Itinerary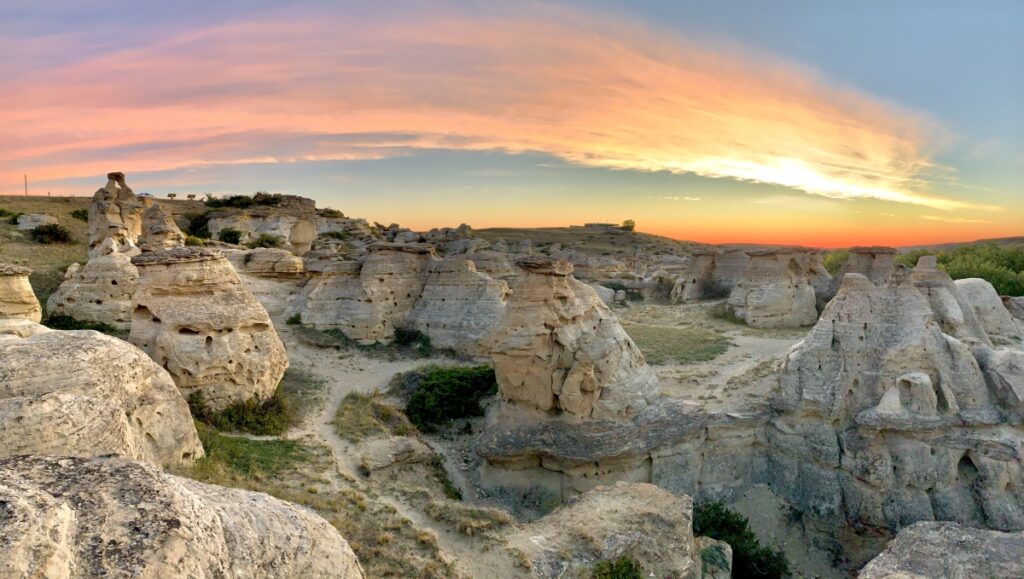 Writing on Stone Provincial Park is located just 2 hours from Waterton Lakes National Park and makes for the perfect day trip.
Writing on Stone is totally one of those hidden gems in Alberta. The Park has the greatest concentration of hoodoos in Canada which you can get up close and personal with on the Hoodoo Trail. You can also find pictographs and tons of history within the Park. The place is like a living museum.
As you plan your trip to Waterton, you'll definitely want to consider adding a day at Writing on Stone Provincial Park to your itinerary.
Here's my complete guide to visiting Writing on Stone Provincial Park
---
Happy adventuring!
Taylor ♡
---
Like This Post?
Share with friends or save it for later!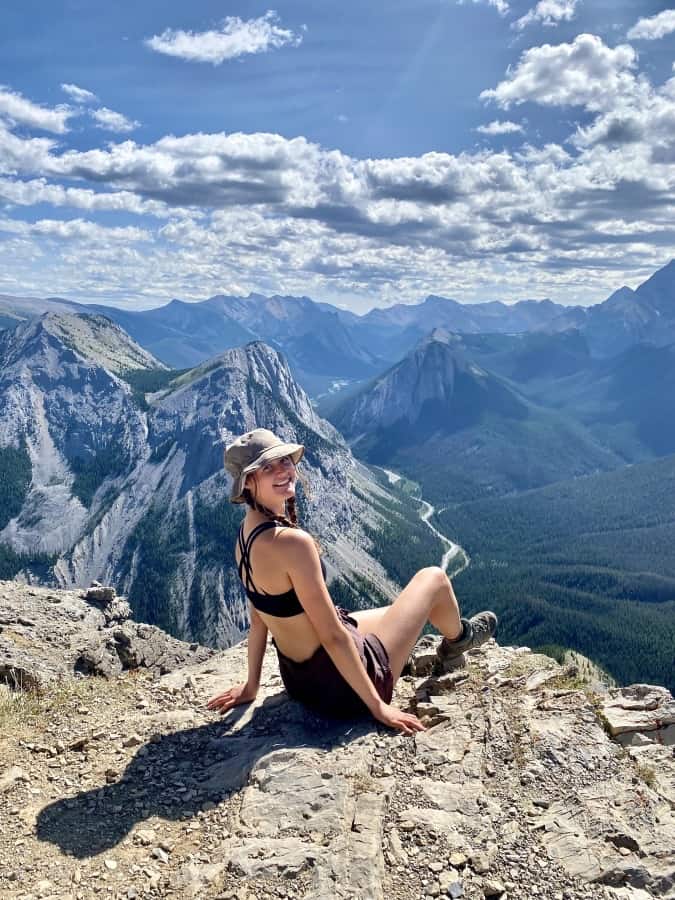 About The Author
---
Hey! I'm Taylor – the voice behind The Holistic Backpacker.
After moving to Banff National Park in 2020 I became an outdoor adventure enthusiast and vowed to never stop exploring.
I'm now focused on travelling the world and seeing everything our beautiful home has to offer.
I created The Holistic Backpacker so I could share my adventures and help connect people like you with the same amazing experiences.
I am also an advocate for the environment and do as much as I can to take care of our planet.
Get to know me and my story more here 🙂
I can't wait to share my adventures with you!