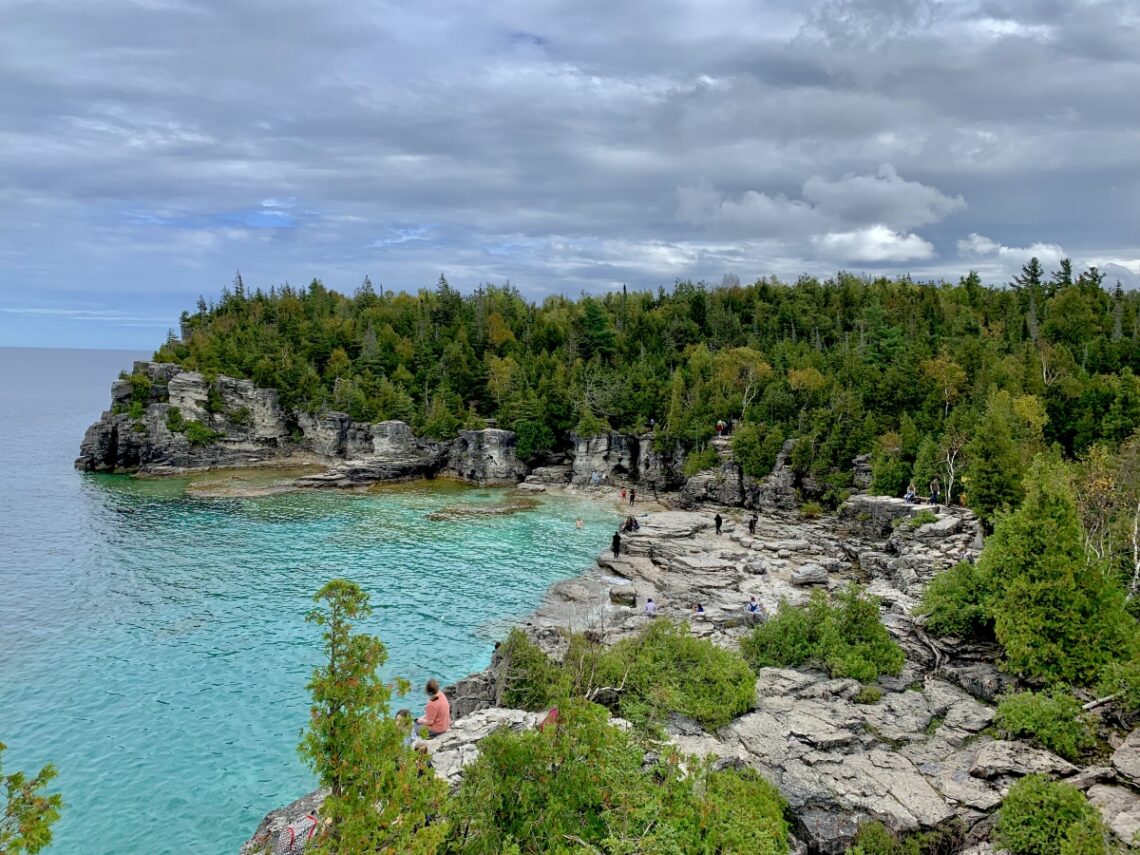 Exploring Bruce Peninsula National Park & Tobermory: Camping, Swimming, Hiking
Tobermory and Bruce Peninsula National Park are some of the best places to explore in Ontario. This region of Ontario is quite different than the rest of the province due to its unique geography (read more).
I visited Tobermory and the Bruce one gloomy October weekend during fall of 2021. We had a great weekend and fit in lots of little adventures, but I would recommend visiting under the summer sun for warmer hiking and swimming weather. One perk of visiting in the off-season though is the lack of people around – explore the area without having to fight through crowds of people!
Since Bruce Peninsula is a National Park, you will need to purchase a Park's Pass for each day you will be in the Park. You can purchase these at the visitor centre, or at Cyprus Lake Campground.
Get ready to add Tobermory and the Bruce's great hiking, swimming, and laid back summer vibes to your Ontario summer bucket list and as always… Let's go on an adventure!
Skip Ahead:
This post contains affiliate links; see my full disclosure. If you click these links and make a purchase you're supporting The Holistic Backpacker. Thanks for your support & happy adventuring! – Taylor ♡
---
---
---
How To Get To Tobermory
Tobermory is located at the northern tip of the Bruce Peninsula in the traditional territory of the Saugeen Ojibway Nation.
I would assume that most people visiting Tobermory are from Ontario or are road-tripping and therefor have cars. If not, I would recommend renting a car. Everything is spread out and having a car is the easiest way to see everything in the area.
If you're from Toronto, there is a bus that'll take you to Tobermory as well as Cyprus Lake Road. Check Rome2Rio for more information.
---
About Bruce Peninsula's Geography
Tobermory and Bruce Peninsula are two very popular spots in Ontario, but these two areas are not actually the same place! Bruce Peninsula is a National Park that stretches along the Saugeen Peninsula (an extension of the Niagara escarpment), whereas Tobermory is a town outside of the Park at the tip of the peninsula.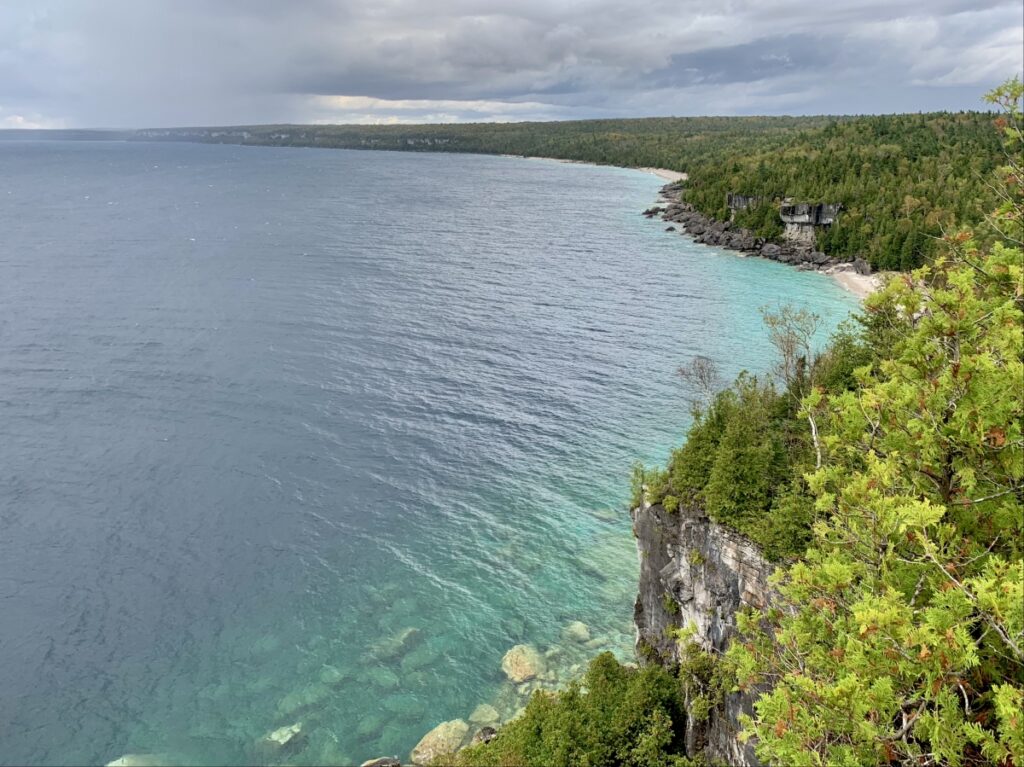 The Bruce Peninsula is also part of the Niagara Escarpment, which is a UNESCO World Biosphere Reserve due to its vast and unique plant and animal diversity. The Niagara Escarpment is an ancient tree-lined ridge of limestone that stretches from Niagara Falls across Southern Ontario to the Bruce Peninsula and separates Georgian Bay from Lake Huron (one of the 5 Great Lakes).
You can actually hike the Bruce Trail – Canada's longest (900km) trail – which stretches along the entire escarpment. This section of the trail goes along the Bruce Peninsula.
Visit Parks Canada for more information.
---
How To Book Parking
Before we get into the good stuff, it's important to note that you MUST book parking ahead of time! As of 2021, booked parking applies to Cyprus Lake area, the Grotto, and Halfway Log Dump – without a reserved spot you will not be able to access the park.
I would recommend booking parking way in advance if you know you're visiting the park because spots fill up quickly.
Book parking online or call 1-877-737-3783
Here is a map of the area to give you a better idea of where parking areas are located: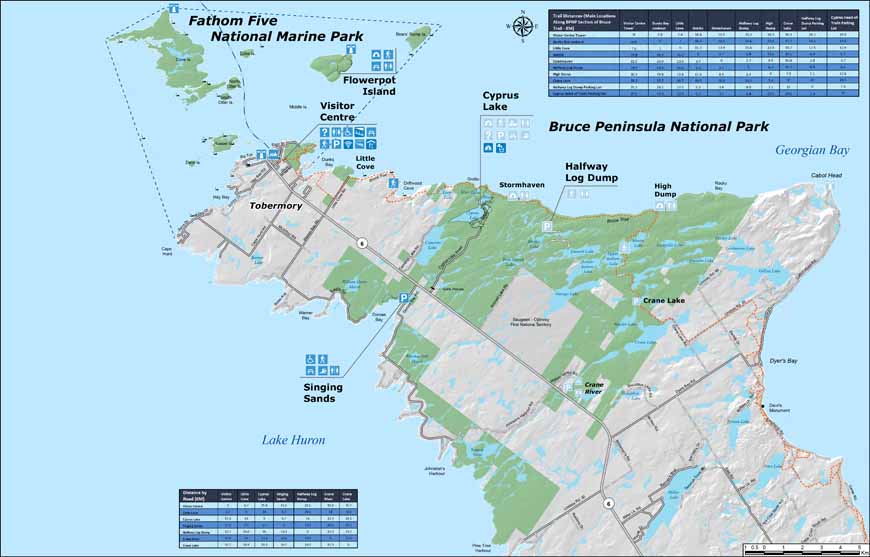 The Grotto: camp at Cyprus Lake or book parking at the Trail of Heads via Cyprus Lake Road
Halfway Log Dump: If parking for the Grotto is full at Cyprus Lake, try to book at Halfway Log Dump. This trek is much further, but it's a great second option and a gorgeous hike (more on that here).
Tobermory: Meter parking is required in town. Alternatively park for free at the Visitor Centre and walk 5-8 minutes to town. Paid parking is not required after October 15th.
Remember to purchase your Park Pass at the visitor centre or at Cyprus Lake Campground. All National Parks require a pass for each day you'll be in the Park.
---
Things To Do In Tobermory & Bruce Peninsula
1. The Grotto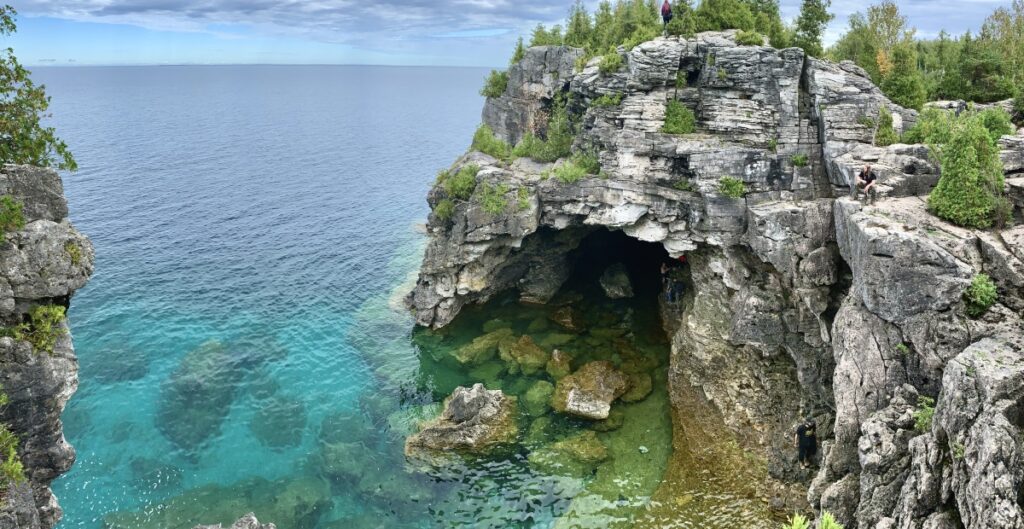 We'll start out with the Grotto which is by far the BEST thing to do in the Bruce Peninsula. The Grotto is actually a cave filled with Lake Huron's beautiful bright blue water.
The coolest thing about the grotto is the tunnel that peaks through the cave under the water. You can actually swim through this tunnel – just hold your breath!
More: How To Get To The Grotto
More: How To Book Parking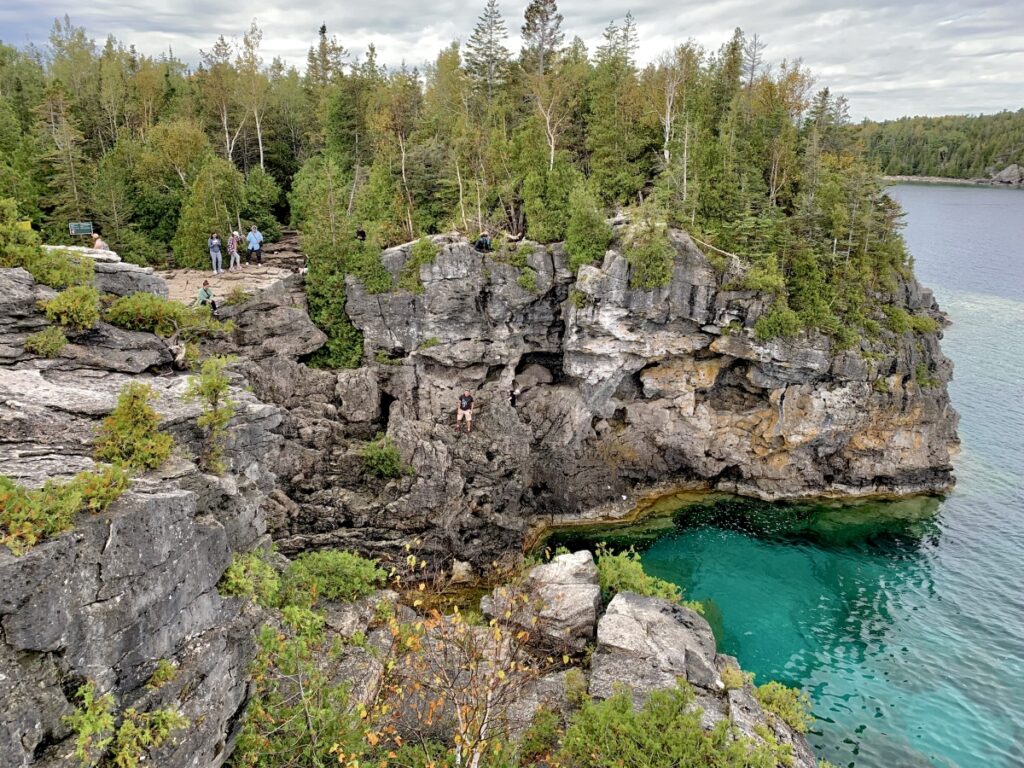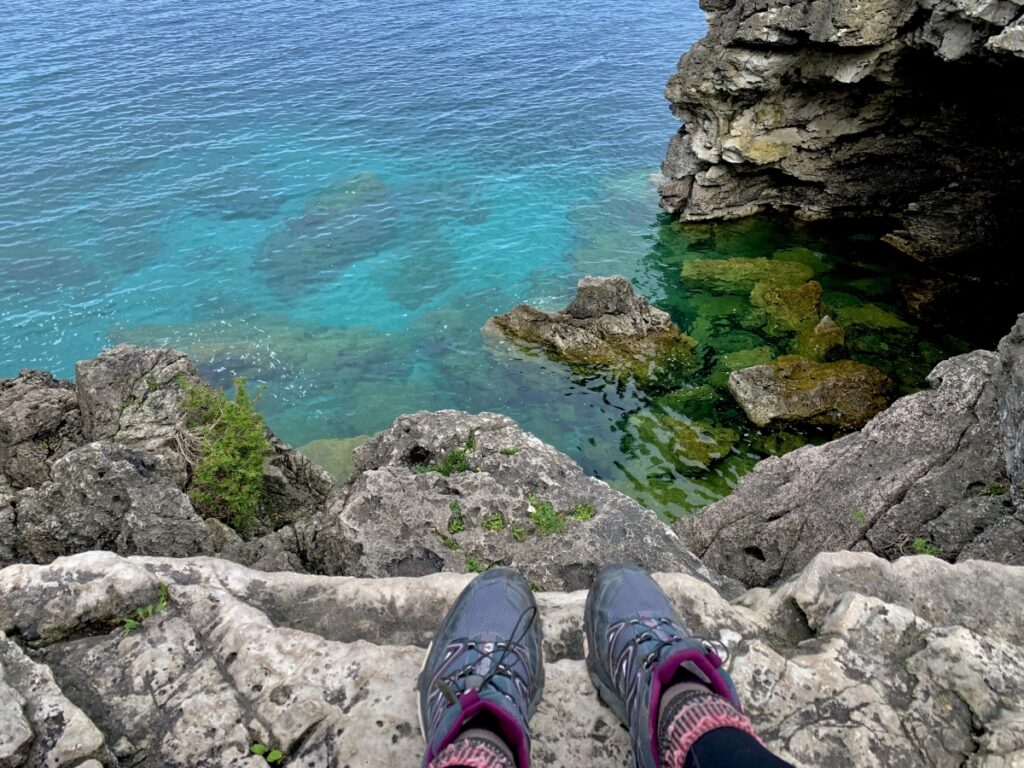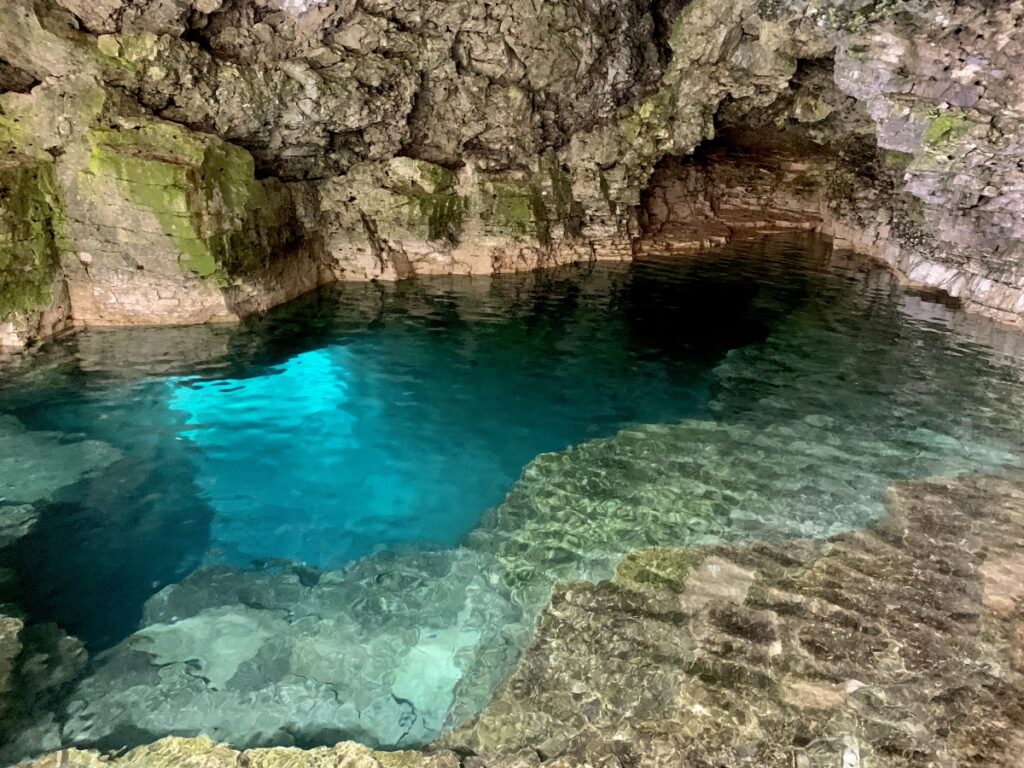 Since the Grotto is the most popular thing to do in Bruce Peninsula, you'll be fighting the crowds. If you want some solo time at the Grotto, get there early.
2. Glass Bottom Boat To Flowerpot Island
Unfortunately because I visited Tobermory so late in the season I was not able to go to Flowerpot Island. The boats stop operating mid October – plan your trip accordingly!
I know a few people who rave about Flowerpot Island (which is actually part of the Fathom Five National Marine Park). To get there, you'll embark on a boat with a glass bottom which allows you to see the sunken ships beneath you. Once you arrive to the island you can hike amongst sea stacks (yes, Lake Huron is so big there are sea stacks that have formed along shore), explore caves, or check out the light station.
Make sure you reserve a cruise and put a whole day aside for this journey. Tobermory Wave Adventures, Bruce Anchor Cruises, and Tobermory Cruise Line offer cruises to the island and back.
For those of you who are into camping, you can actually camp on the island! Check out Parks Canada for more information on this.
Connect via socials:
Sign up for emails to receive a 50% discount on my travel maps + occasional updates on new hiking guides & travel resources.
Taylor ♡
3. Rent A Boat
If you're dying to get out on the water, you can rent kayaks at the following places:
You can tour around the area, or if you're more experienced, you can actually kayak to Flowerpot Island and back. I would recommend this only to those who are experienced and are in good physical fitness though as this is a very long journey and the water on the lake can get quite rough.
4. Go Swimming
Tobermory and the Bruce Peninsula are one of Ontario's most popular summer destinations and for good reason! The bright blue water and beaches of white rock make you feel like you're in the Mediterranean.
The best swimming spots are: Indian Head Cove, Little Cove Beach, Singing Sands Beach, and Swimming Cove.
More: The Best Places To Swim in Tobermory & The Bruce Peninsula
5. Hiking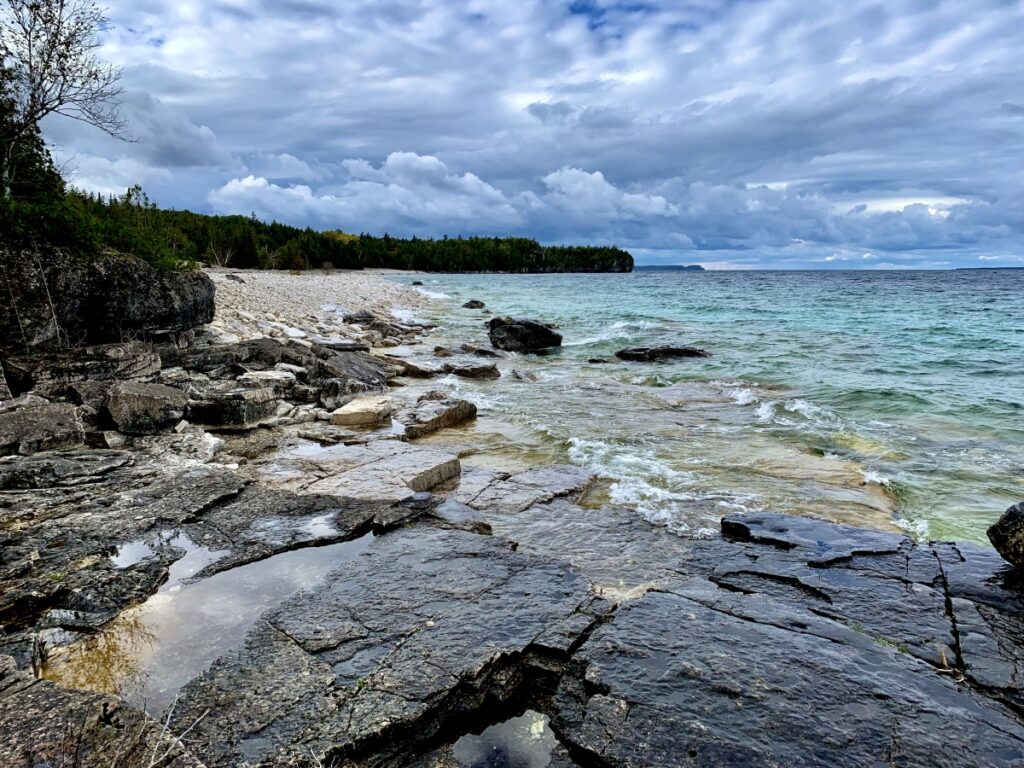 You'll quickly discover that hiking in Bruce Peninsula is the best hiking Southern Ontario has to offer. The terrain is rugged in the sense that you will be trekking over lots of exposed rock and gaining/losing elevation as you go.
I started hiking in Banff National Park, so my standards for hiking are quite high. Hiking in Bruce honestly surprised me because it was SO beautiful! Walking along the rocky bluffs of Lake Huron is truly spectacular.
When is the best time of year for hiking in Bruce Peninsula? Summer is extremely buggy (I'd recommend bringing a bug suit), but warm and great for swimming. Fall and spring have cooler temperatures and less people. Winter is quite cold, but you'll get the place almost all to yourself.
More: Best Hiking In Bruce Peninsula
6. Explore The Town Of Tobermory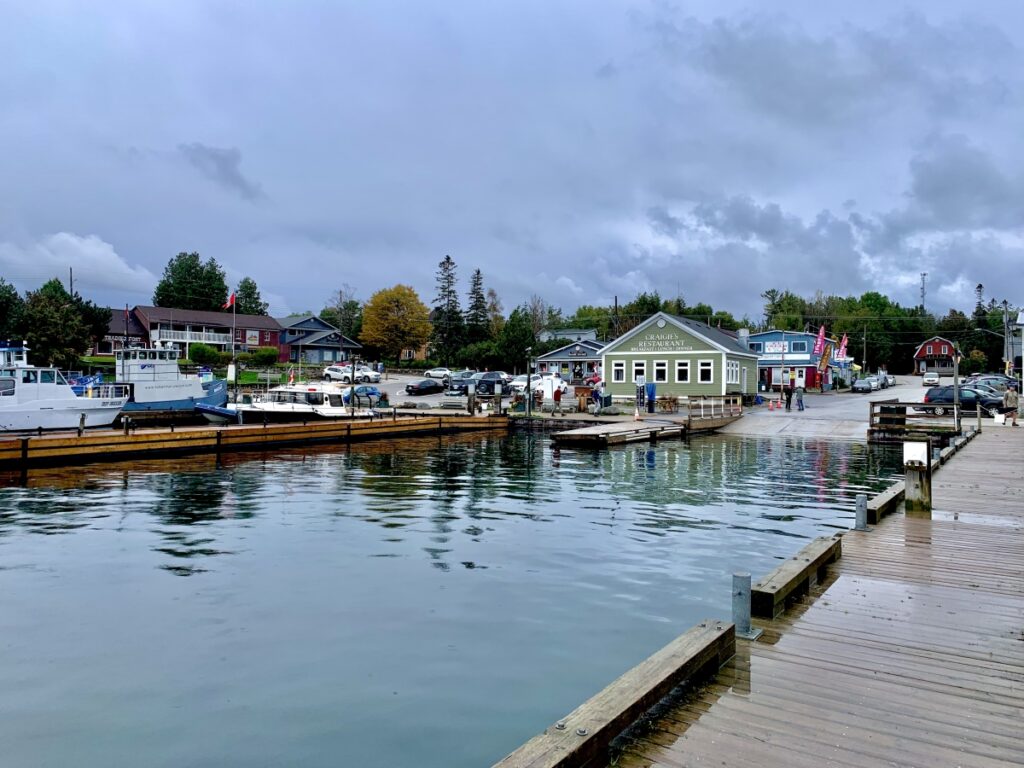 Tobermory is the cutest little town complete with lots of shops and a few restaurants. It's also a great place to spend a rainy day.
It's important to note that the town starts to open around April and closes after Thanksgiving weekend. I was there the week after Thanksgiving and almost everything was closed.
Pro tip – park at the visitor centre for free parking, 8 minute walk to town.
Find accommodations in Tobermory here.
7. Big Tub Lighthouse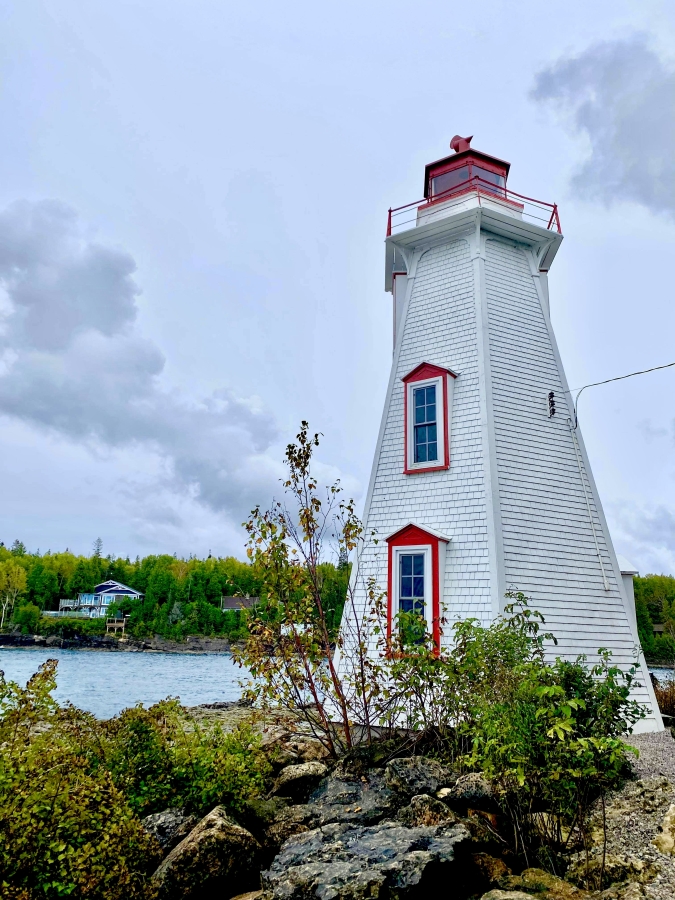 Big Tub Lighthouse is located at the very tip of the Peninsula. It's a cute little place to pack a picnic and hangout.
When I visited, I brought along my Australian friend. She was amazed that Canada had lakes big enough to actually have a lighthouse! This is something I never even though about growing up around the Great Lakes, but it was super cool to hear her perspective.
8. Take A Day Trip to Lion's Head Provincial Park
Lion's Head is just down the way from Tobermory. Unfortunately I didn't have enough time to check this place out, but if you're looking for a big day-hike consider doing the 15km Lion's Head Loop.
Also keep in mind that you'll have to book parking if you're going to do the Lion's Head hike – book parking online.
9. Backpacking
After spending a few days in Bruce and Tobermory I can confidently say I'd return to the area to backpack a section of the Bruce Trail. Spending a couple days camping along Lake Huron's rocky bluffs and crystal clear water would be such a great way to spend a weekend.
Voyaguer Tripper – another Ontario gal – has a great guide for backpacking the Bruce Trail in the Bruce/Tobermory region.
More: Backpacking Trails
---
How To Get To The Grotto
Getting to the Grotto can be quite the process, but it's worth the hassle! First off, you'll need to book parking (more on this here). After you've parked you'll need to walk to the Grotto. You can choose either of these options: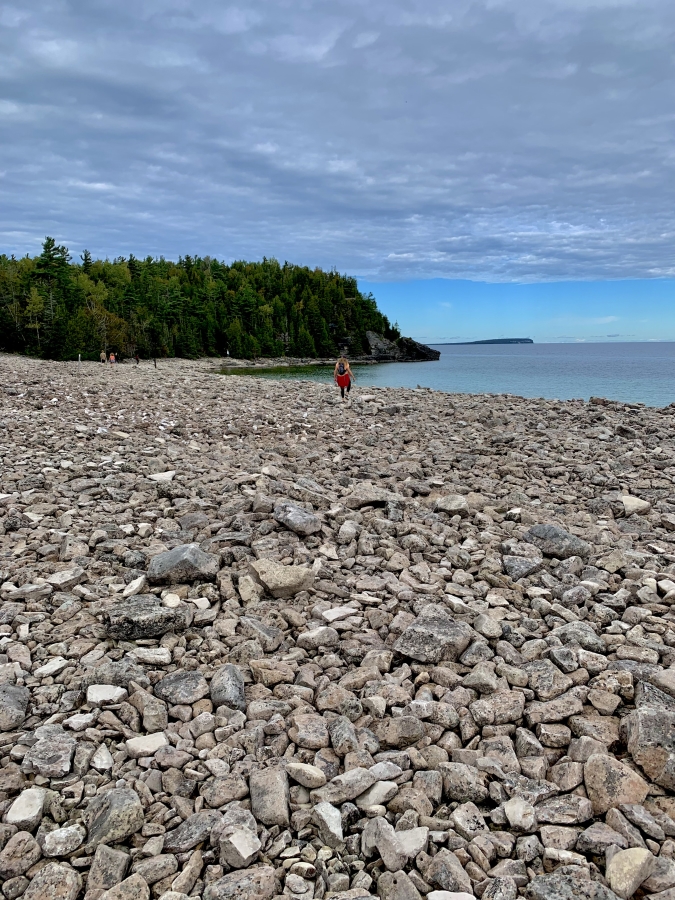 When you park at Cyprus Lake you'll most likely be given maps. You will also have large signs and maps available at the head of trails parking via Cyprus Lake Road (where Marr Lake, Horse Lake, and Georgian Bay trails begin).
I did the Horse and Marr Lake Route because I was looking for a bit more of a challenge – this will be the trail I describe next. If you want a fast/easy walk to the Grotto choose the Georgian Bay trail there and back.
The trail to Marr Lake has a lot of exposed rocks – watch your step! It is not overly challenging though and brings you past Marr Lake, Boulder Beach, and gives you the chance to see The Overhang lookout. Once you hit Boulder beach go left for The Overhang and right for the Grotto.
I don't think we went quite far enough to see The actual overhang lookout point, so if you go keep walking until you get a clear view with no trees!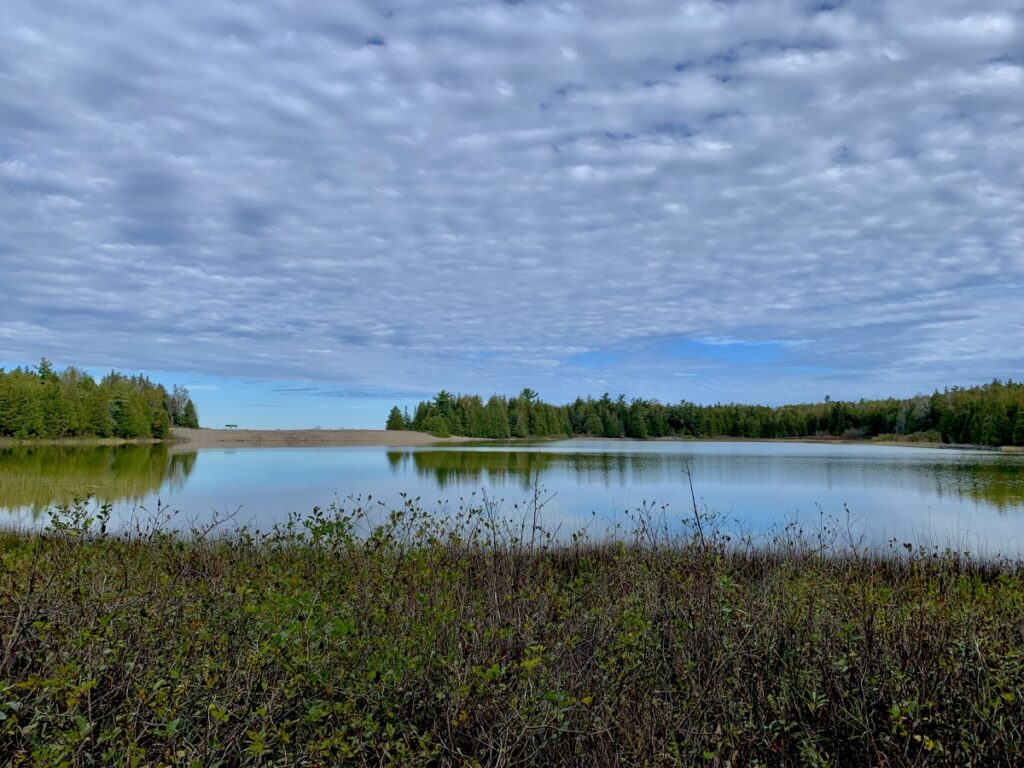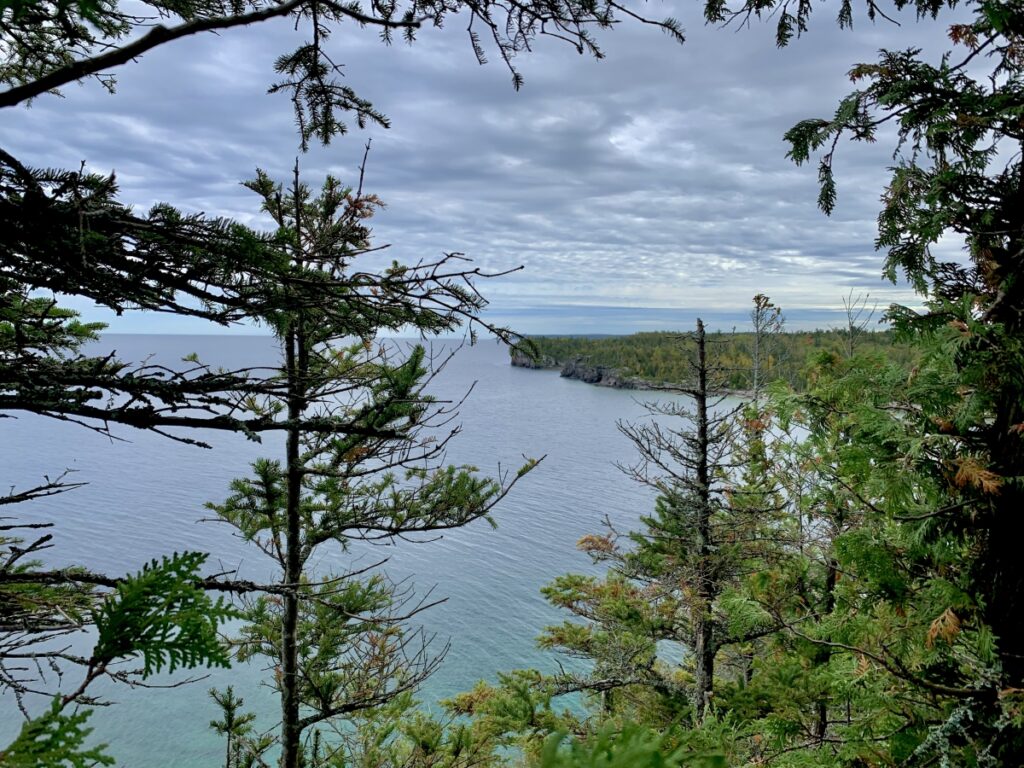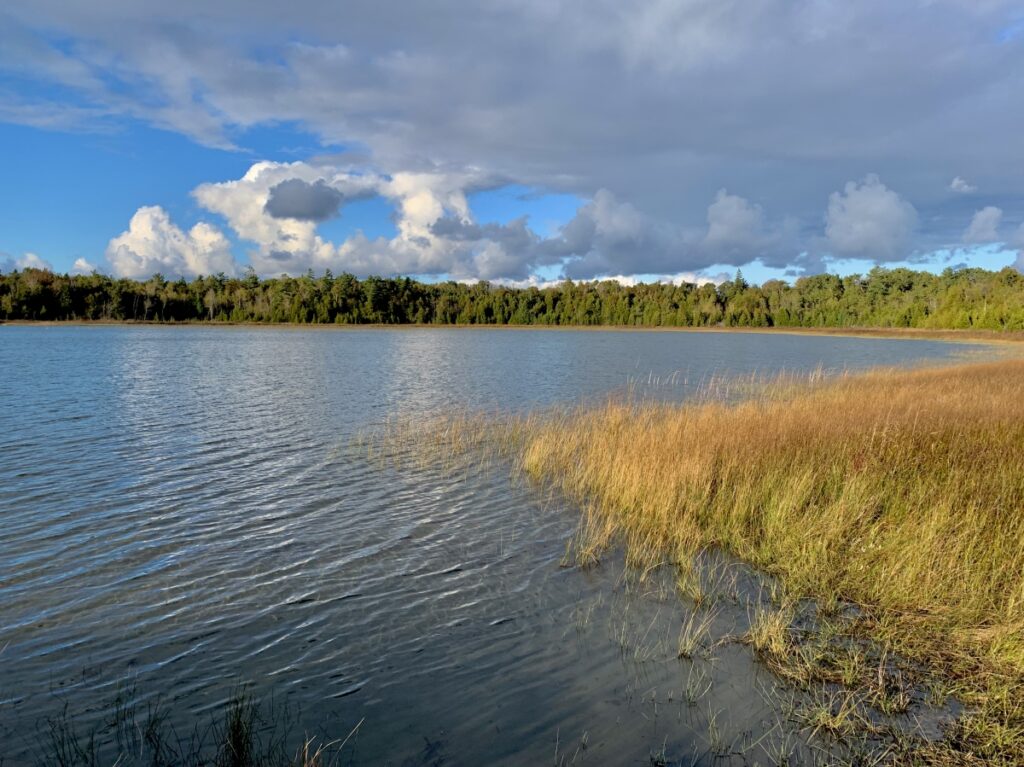 Shortly after Boulder Beach you'll be at The Grotto! When you're finished here, continue walking opposite the direction you came. On the way back to the parking lot you'll pass by Indian Head Cove, Swimming Cove, and Horse Lake.
---
Hiking In Bruce Peninsula National Park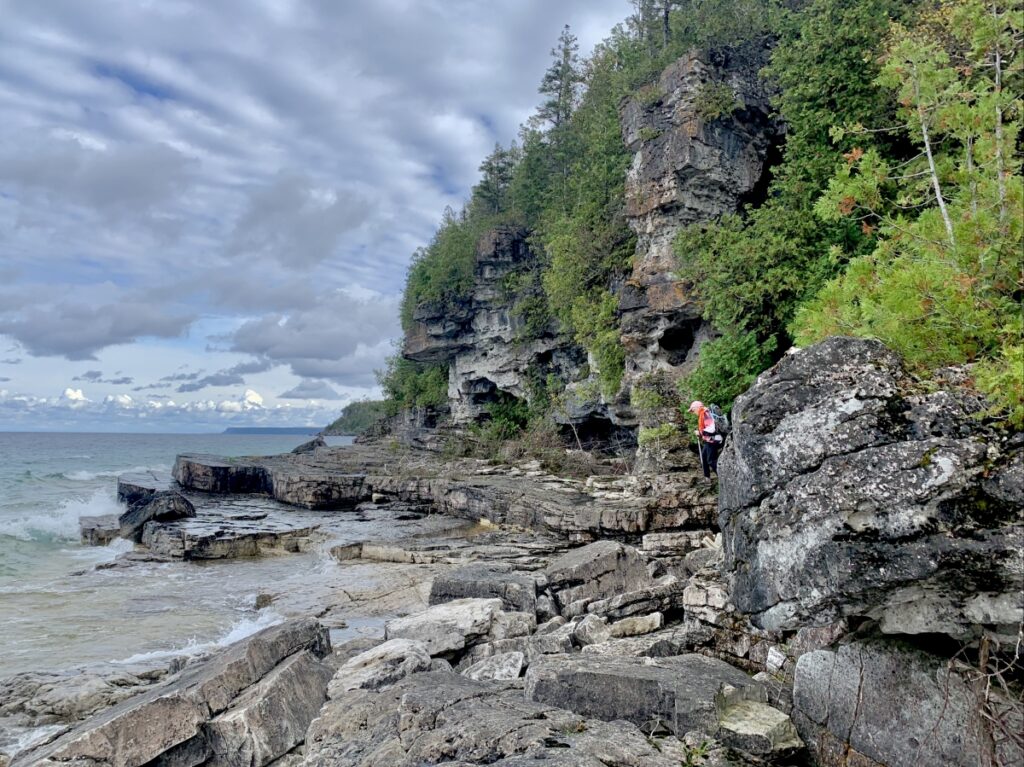 The hiking terrain in Bruce Peninsula is very rocky and gives you plenty of opportunities to overlook to gorgeous Lake Huron. A few of my favourite things about hiking in this region are the white rocks on the beach, the hanging rock shelves, and the huge cliff faces.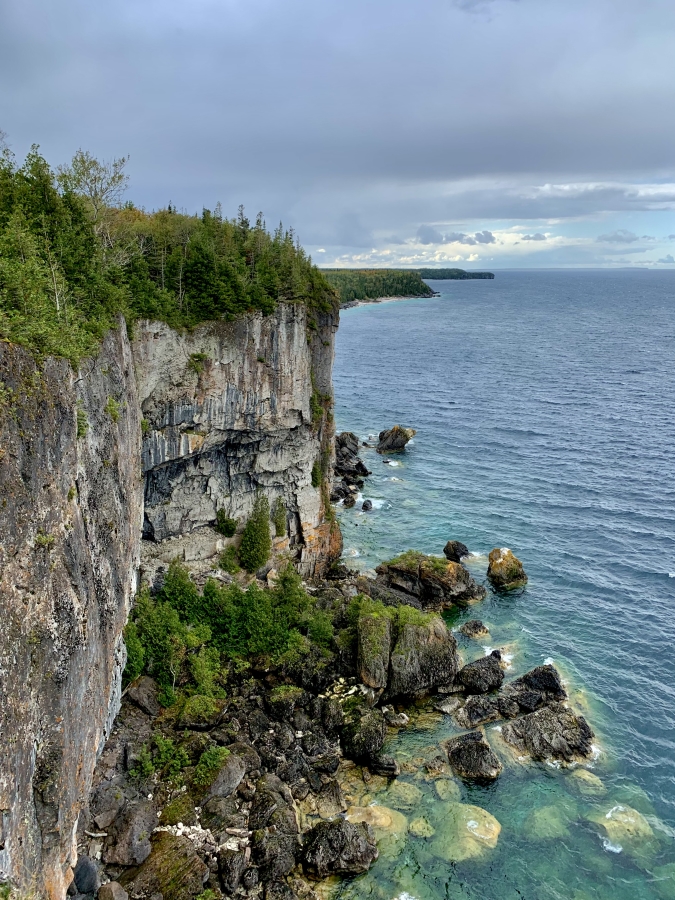 If you're looking for a bit of hiking action during your trip to Tobermory, consider one of the following two most popular trails:
Bruce Trail – the Bruce Trail is actually a 900km trail spanning from Niagara to Tobermory. The Peninsula Section is the part that runs through Bruce and Tobermory. The Grotto is located along this trail as well as various backcountry camps. You can hike this trail as long as you want. When I was in Bruce my friends and I did the Cave Point Trail. We did this starting from our campsite which made it a bit longer and unfortunately were not able to find the caves that are apparently there; it was a lookout. However the views along the wayward mesmerizing.
Hiking To The Grotto – you'll need to hike to get to the Grotto, but don't worry! The trail isn't strenuous at all and is very short. I've written more about hiking to the Grotto next.
Hiking Nearby:
What To Pack For A Day-Hike In The Bruce Peninsula
I am a huge advocate of having appropriate hiking gear on the trail. Whether I'm climbing mountains in Banff or backpacking in Ontario, I always have a few essential pieces of gear with me: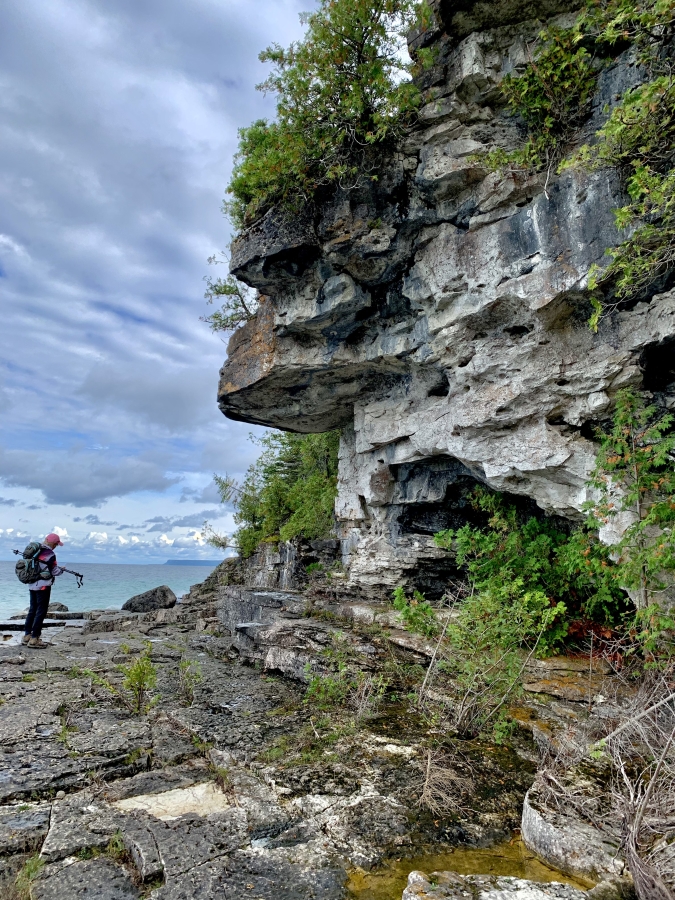 I normally also have trekking poles with me, but I did not take them for this trail. They would be very beneficial to support balance though.
I've written a very detailed post here that explains the purpose and function of each piece of gear I mentioned as well as a few other pieces of gear I take with me when I hike.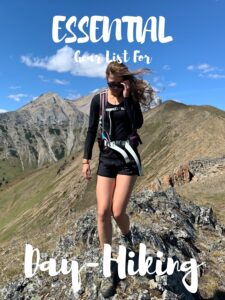 ---
Best Swimming Spots In Tobermory and Bruce Peninsula
Indian Head Cove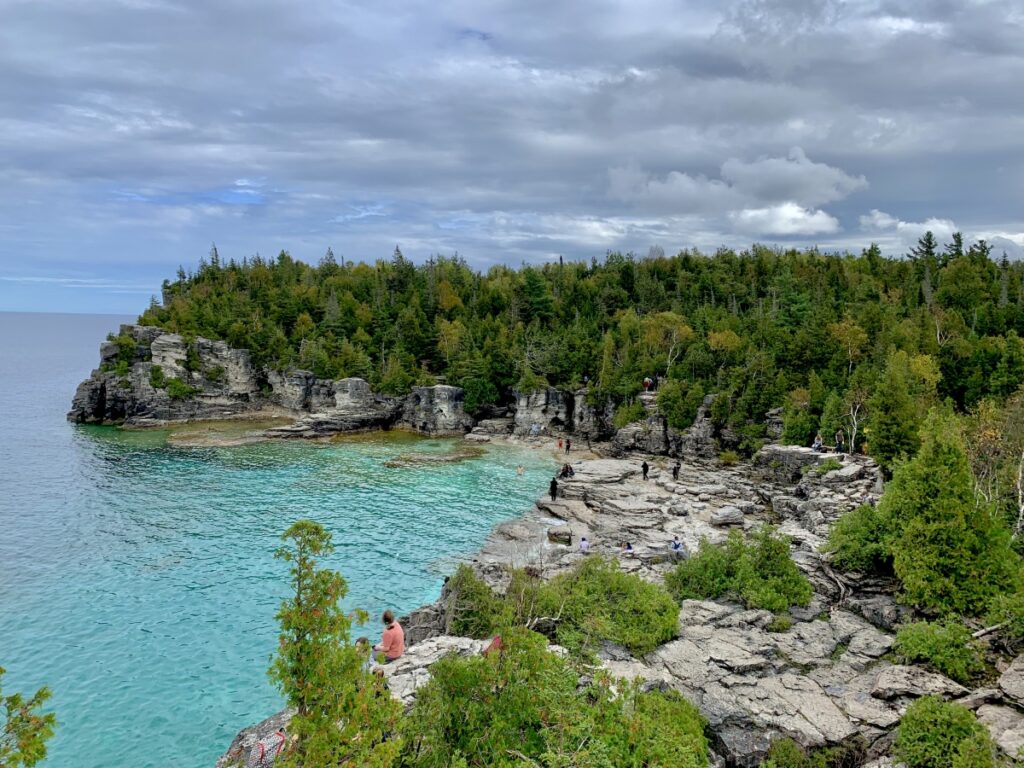 Indian Head Cove is right next to the Grotto. This beach is actually made of huge slabs of smooth, white limestone – totally different than anything I've ever seen in Ontario! It truly looked like the Mediterranean and would be SUCH a great place to spend the day.
Like the Grotto, Indian Head Cove is just as busy so plan to come early if you want to avoid the crowds.
Singing Sands Beach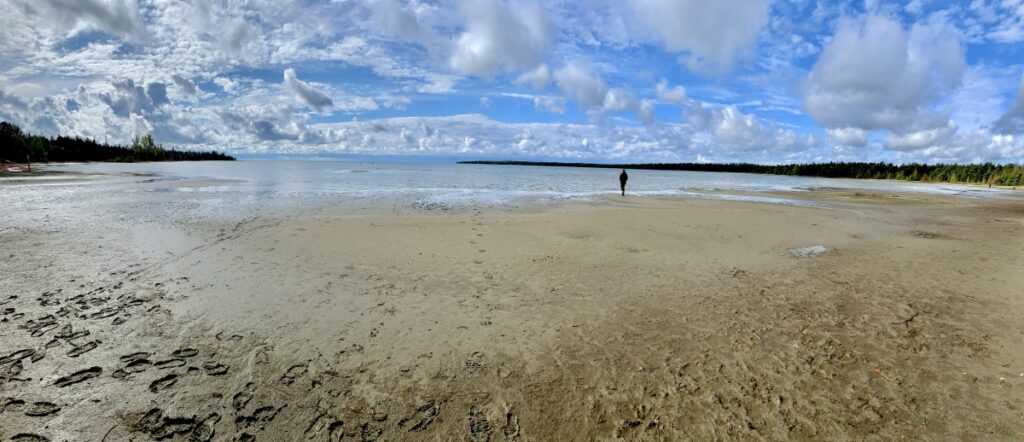 Most of the beaches in Tobermory and Bruce are rocky, but Singing Sands has (surprise) sand! The beach isn't huge, but it's a great place to hangout and swim.
Little Cove Beach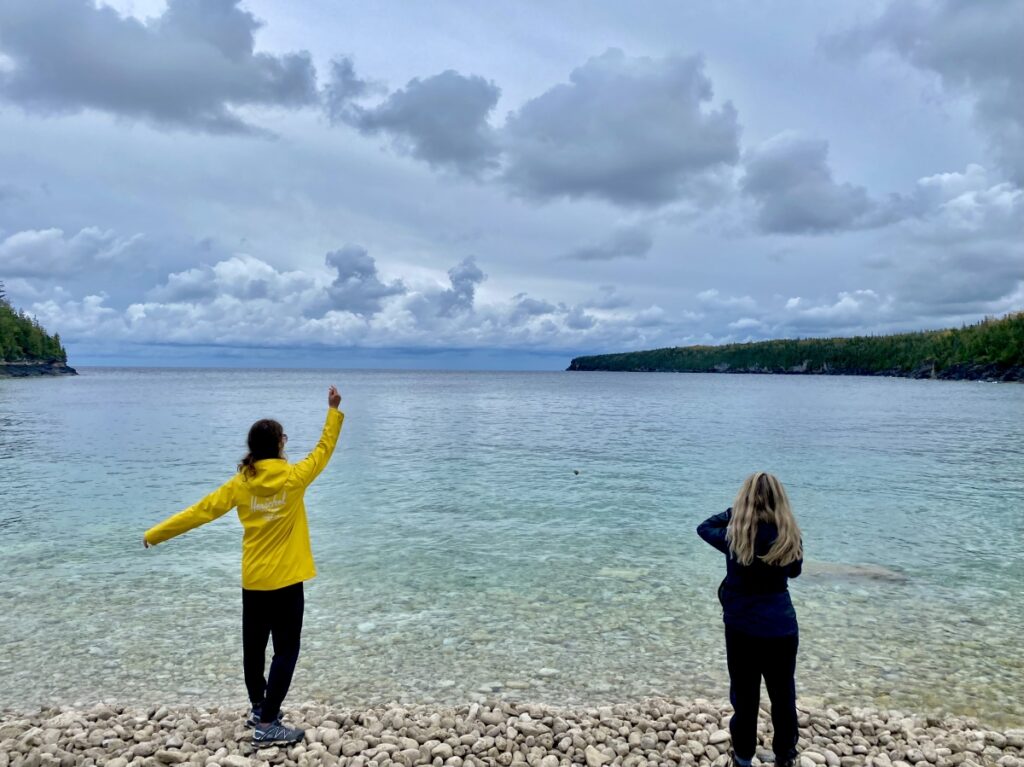 Little Cove beach has crystal clear water and the stones are all white. This wouldn't be the greatest beach to hangout at because of the rocky shore, but it is the ideal place to bring a float and hangout in the water.
Since the water is so clear, you never have to worry about what's beneath you – you can see everything!
Swimming Cove
Swimming Cove is just past Indian Head Cove on the way to Horse Lake. This area is not necessarily a well-defined swimming area, but it won't be as busy as the other locations. An added bonus is that you won't get crashing waves along shore here!
---
Where To Stay In Tobermory and Bruce Peninsula
The best way to experience Bruce Peninsula National Park is to camp. If you camp at Cyprus Lake, you will have direct access to the Head of Trails and you won't have to worry about booking parking for the Grotto.
These campsites all have privacy, a fire pit, and multiple picnic benches. They are are also within walking distance to Cyprus Lake.
Pro tip – Get a spot at Poplars, this is the closest area of the campsite to the Head of Trails.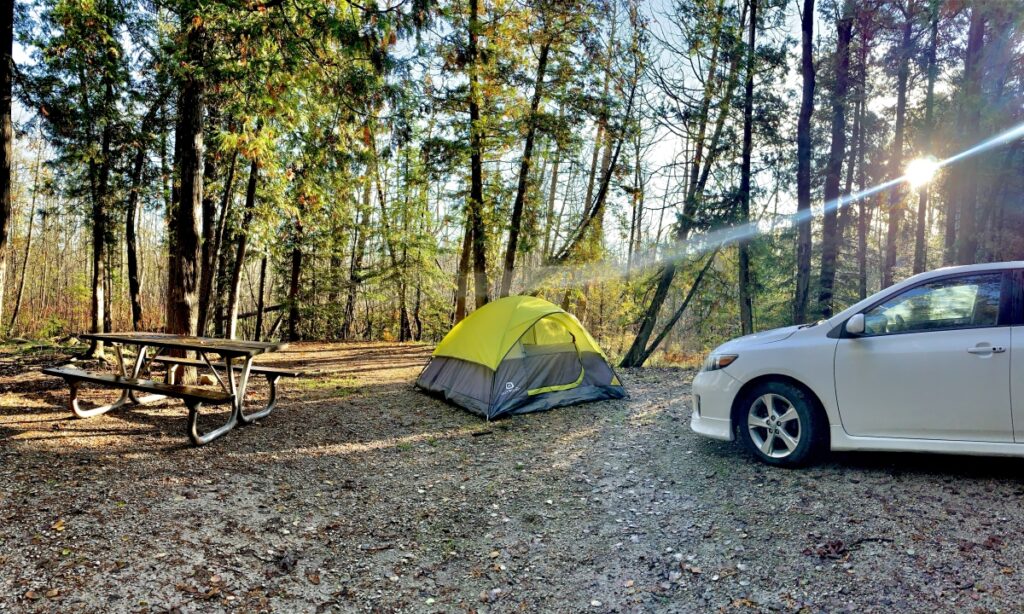 Hotel Stays in Tobermory
If camping ain't your thing, you'll want to look for a hotel in Tobermory; see all accommodations in Tobermory here.
---
Tips For A Successful Trip
Book parking online in advance for access to Bruce Peninsula National Park (reservations open near the end of April) – more on this here
Camp at Cyprus Lake (Poplars area if possible) for direct access to the Bruce's trailheads and the Grotto
Find free parking in Tobermory at the Visitor Centre
After Thanksgiving weekend mostly all restaurants and shops in Tobermory are closed
Happy adventuring!
Taylor ♡
---
Like This Post?
Share with friends or save it for later!
---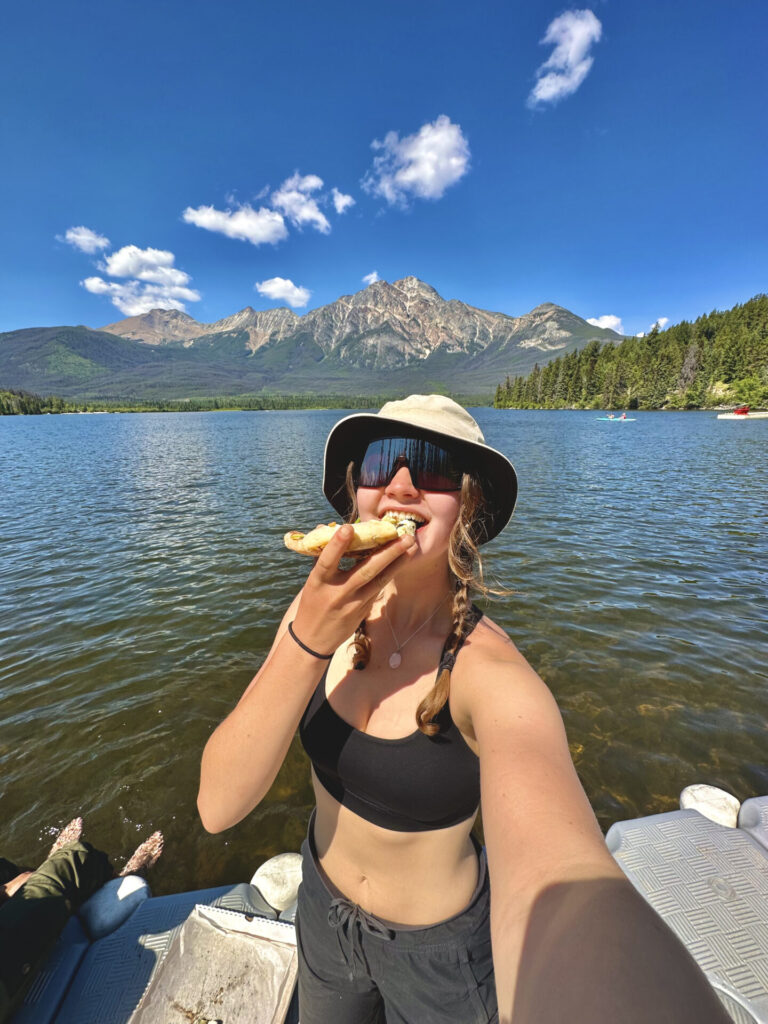 About The Author
HI, I'm Taylor – the voice behind The Holistic Backpacker.
After moving to Banff National Park in 2020 I became an outdoor adventure enthusiast and vowed to never stop exploring.
I now spend my days travelling the world, climbing mountains, and spending nights under the stars in the Canadian Rockies backcountry.
I created The Holistic Backpacker so I could share my adventures and help connect people like you with the same amazing experiences.